VANEATS x Mosaic. It's a match made in heaven as these two culinary forces collaborate to present another awesome dining pass dubbed Mosaic Harvest. True to its name, the menu features many fall foods like butternut squash and pumpkin. The full $27 menu is –
Your choice of appie:
Fall Salad
A la minute Smoked Skuna Bay Salmon
Apple Lane Orchards Apples Biqque
Your choice of entree:
Seared Baja Ocean Wise Scallops
Sous Vide Lamb
Grilled Curried Cauliflower Steak
Your choice of dessert:
Pumpkin and Nutmeg Creme Brûlée
Mosaic's Signature Chocolate Cake
It was hippoCHAN's first time at Mosaic, so she was quite excited to try all of the beautiful food. She ordered the A la Minute Smoked Skuna Bay Salmon as her appetizer. The salmon was scrumptiously salty and smokey. It was served with a wasabi cauliflower puree, which mellowed out the saltiness when eaten with the salmon. As for the side of kale nori, she thought it was too chewy and dense. The greens were good, though.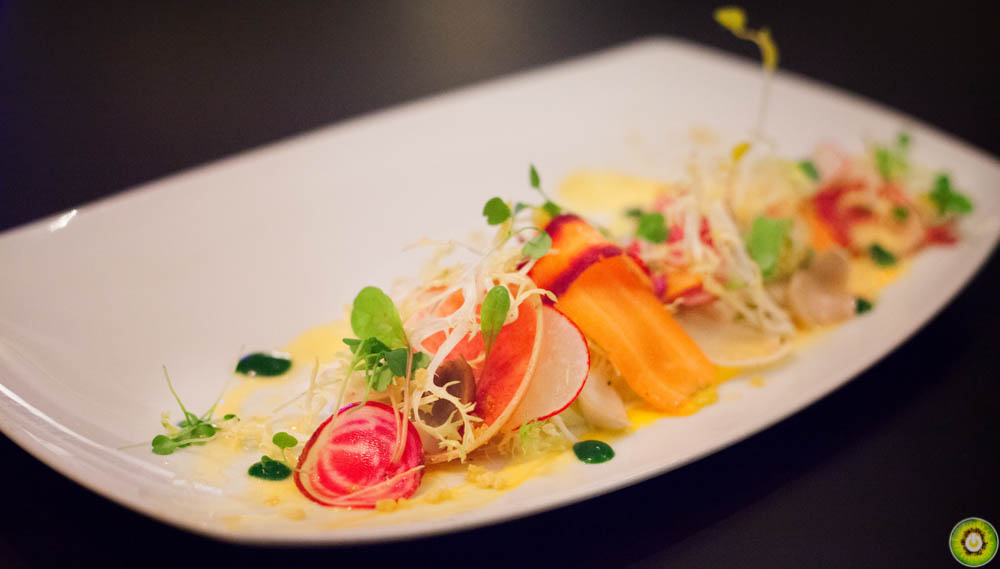 As for myself, I chose the Fall Salad – baby carrots, beets, Tokyo turnips, fennel, pumpkin and a tangerine dressing. The variety of crunchy vegetables not only made the dish look beautiful, but also taste healthful. The sweet and slightly tangy tangerine dressing did an excellent job in tying together all of the unique flavours of the vegetables.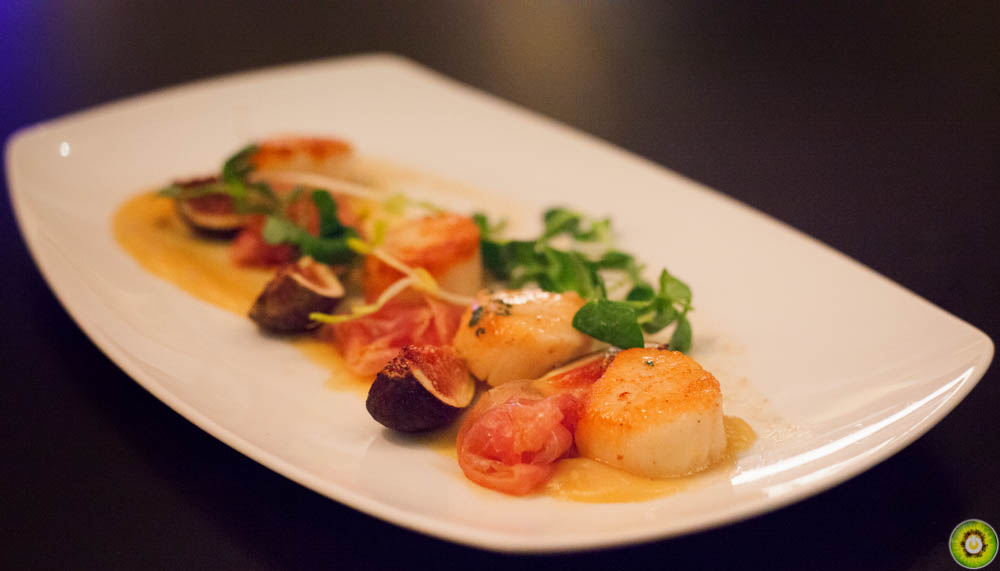 Moving onto entrees, hippoCHAN had the Seared Baja Ocean Wise Scallops. The scallops were cooked perfectly – soft, yet not chewy. However, she did discover a couple grains of sand :(
The scallops were served with a sweet potato puree, which complemented the scallops very well.
hippoCHAN wasn't particularly fond of the proscuitto as it was dry and salty. Luckily, she combined the proscuitto with some fig to sweetened things up again.
I only had to read the menu once to know that I wanted the Sous Vide Peace Country Lamb. The lamb was coated in a spiced walnut mix that gave it a soft, nutty texture. It was tender beyond belief… I absolutely love the sous vide method. One of the best parts of the lamb was the fat marbling. Yes, that's right – the fat. It smooshed so smoothly with the tender lamb meat. I'm usually avoidant of fat, but it was so delicious that I felt guilt-free.
Also on the plate were broccoli rabe and butternut squash.
Because hippoCHAN is a chocolate fanatic, she ordered Mosaic's Signature Chocolate Cake. The menu said "slice," but it should be revised to "pound." It was pure decadence, magnified!
A little heads up, don't eat all of the strawberries/fruit at once! Use their acidity to reinvigorate your appetite, even though that can spark a dangerous cycle.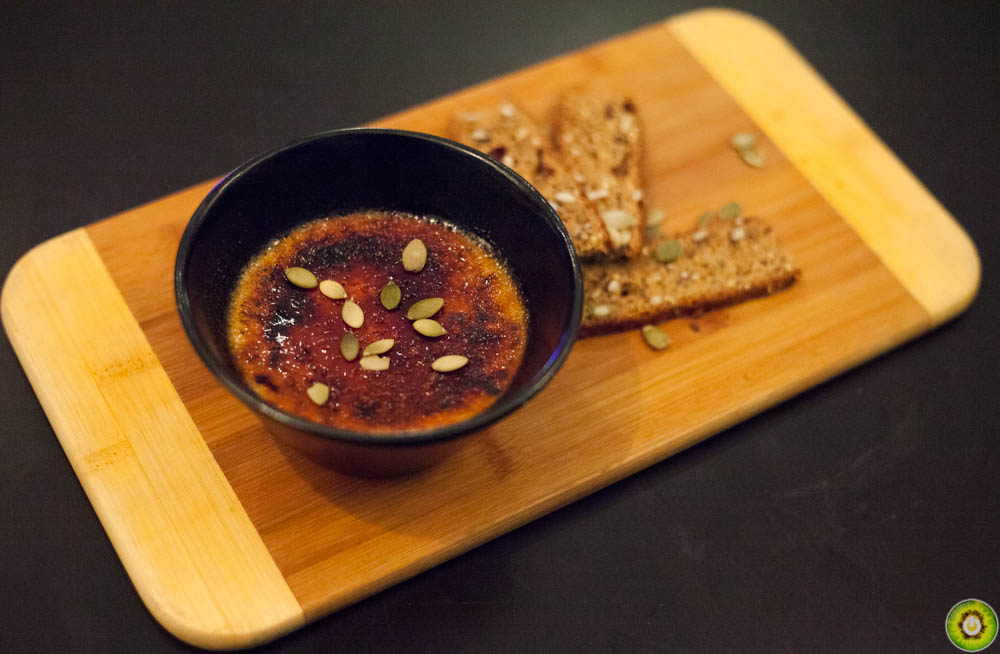 I ordered the other dessert – Pumpkin and Nutmeg Creme Brûlée. Obviously, it was very pumpkiny… like fall in a bowl. While typical creme brûlées are silky, this one was very creamy instead.
[fve]http://www.youtube.com/watch?v=WiGbT0Q69sg[/fve]
VANEATS' Mosaic Harvest dining pass is available for $27, and runs until February 28! You can grab it online via the VANEATS website.
Disclaimer: my dining pass was complementary, but all opinions are my own.