Even though I get serious hayfever, I love Spring time. It's beautiful out, and the seasonal foods available are awesome too. Mosaic Grille & Bar (tucked away in the Hyatt Hotel on Burrard St) has refreshed its menu for the season. Thanks to Chef Jo, Kirby and I got to sample their current Spring offerings.
Spring makes me think of gardens. And from gardens come salads! Mosaic's BC Spot Prawns Salad is composed of foraged miners lettuce, wild watercress, mixed radish, nasturtium and green garlic. Since it's not summer (aka Spot Prawn season), the texture of the prawns weren't on point. I enjoyed the rest of the dish though. Just wait until spot prawns are in season before ordering this one.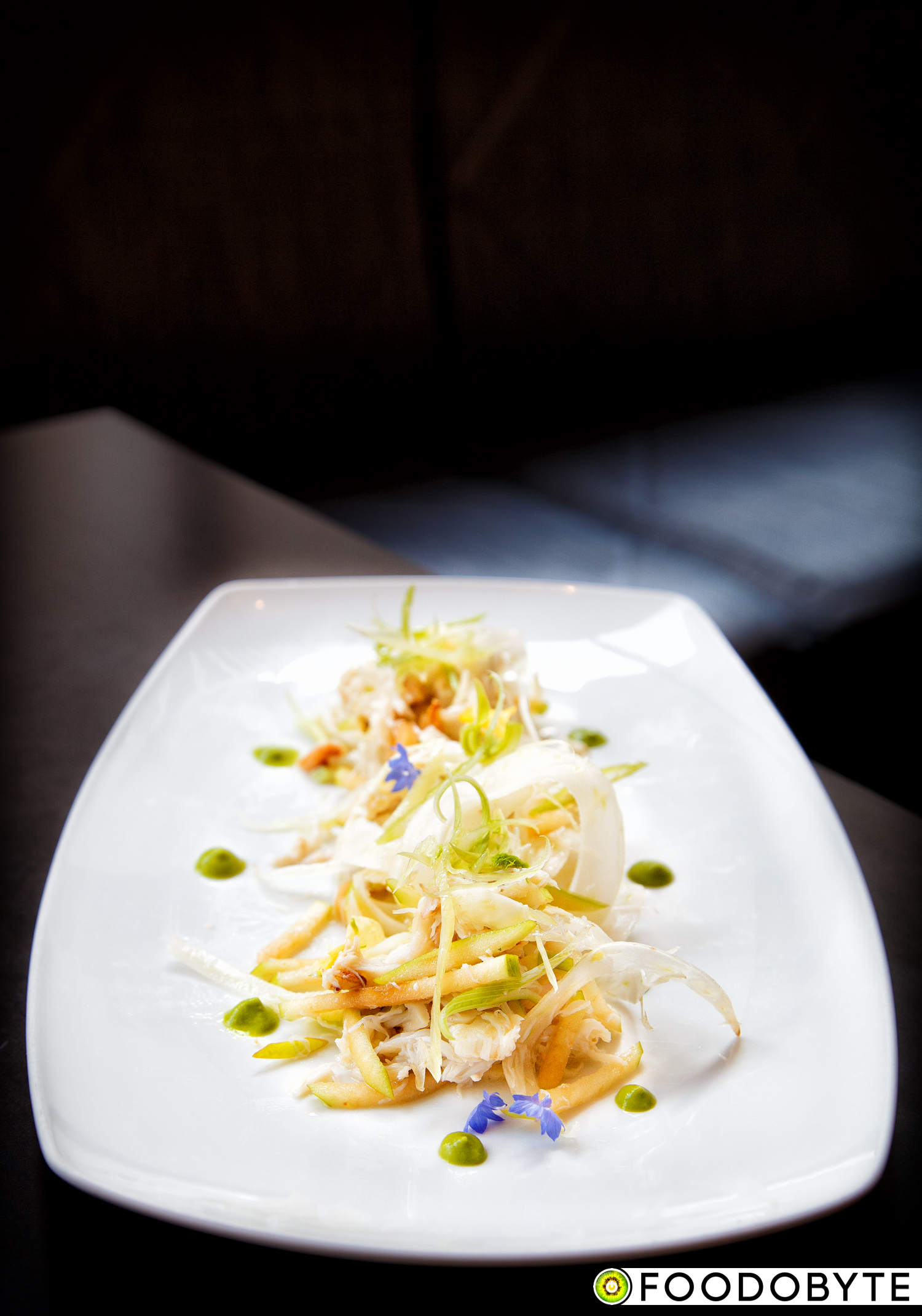 I was really excited about the Roberts Creek Dungeness Crab Salad, but was let down by the lack of salt and dressing. We informed Chef Jo, and she promptly corrected her chefs. If it wasn't for those missteps, the dish would've danced with flavour. It had Barnston Island baby dandelion greens, avocado, Okanagan apple and fennel pollen.
I've never had a bad scallop at Mosaic, and today was no exception. Their Haida Gwaii Weathervane Scallops were certified Oceanwise and certified delicious. Be sure to take bytes of scallop with the preserved meyer lemon!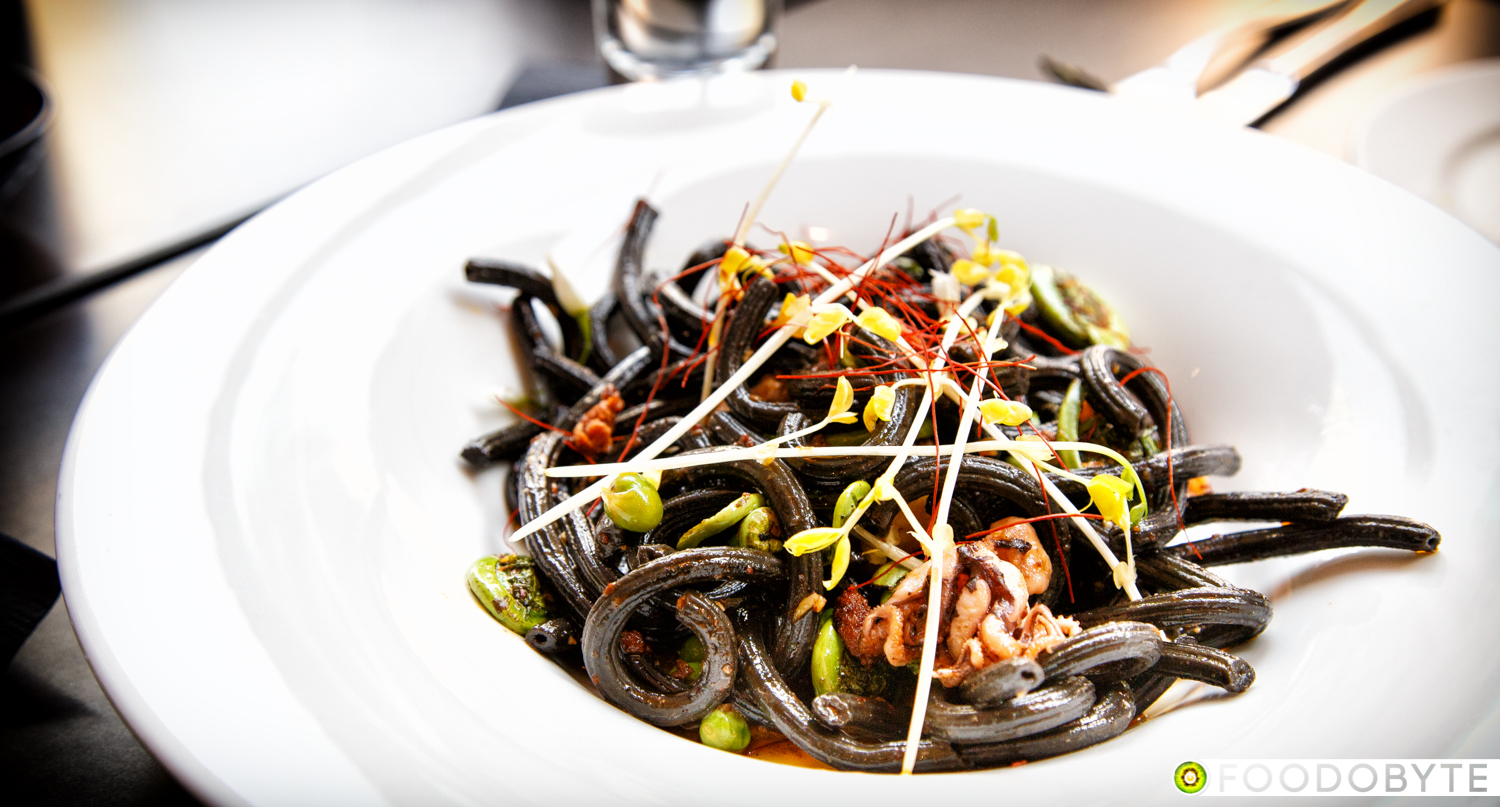 Squid Ink Bucatini Pasta. Squid ink. Who would've thought it would be so tasty?! Combined with razor clams, charred octopus, nduja spicy pork sausage from Oyama and fiddleheads, this dish was a winner winner… squid ink dinner.
Lamb is a tricky protein to nail perfectly. Some parts of the Peace Country Lamb were cooked beautifully, while others were slightly too cooked for my liking. Nevertheless, the flavour profile of the entire dish was delectable! My favourite component of the dish was probably the stinging nettle gnocchi.
28 days. 10 oz. Dry aged. The Cache Creek Natural Beef Rib Eye is a must order. It's weird saying that dry aged beef has more beef flavour, but that's exactly how it tastes! There's a distinct difference that is unmatched by wet aged beef.
It was served with new potatoes and hen of the woods mushrooms. YUM!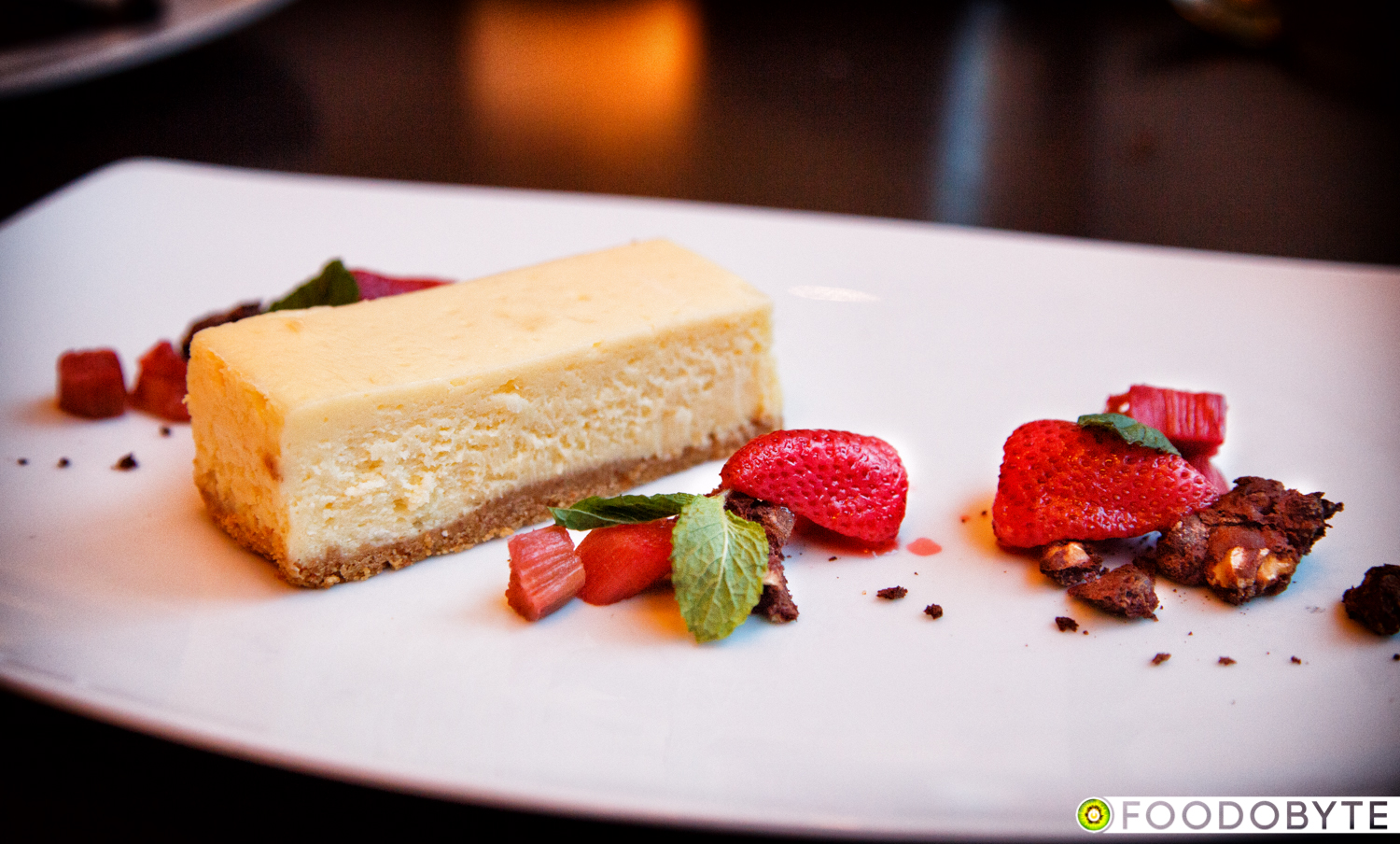 The New York Cheesecake was a classic dessert. I'm not a fan of the super dense ones, so this medium-rich cake was okay by my books. There were also strawberries, rhubarb and gluten-free chocolate granola. The cheesecake base wasn't gluten-free, although Chef Jo is working towards that.
The Deconstructed Lemon Meringue Pie was a truly interesting dessert. The separated components were housemade marshmallows, blueberry compote, lemon (sorbet?) and a crumble. I find it ironic that I just reconstruct it upon eating, LOL! T'was gooooood!
The meal didn't have the smoothest start, but the chefs definitely rocked it with the entrees and desserts. Mosaic's entire menu is reflective of the chefs high standards for local and quality ingredients.
In addition to their Spring menu, Mosaic has also partnered with VANEATS to create Spring Fling dining package for $27. You can check out my review on that, and purchase the packages from VANEATS.ca
Disclaimer: Chef Jo invited us as media guests, but all views expressed are my own. 
---