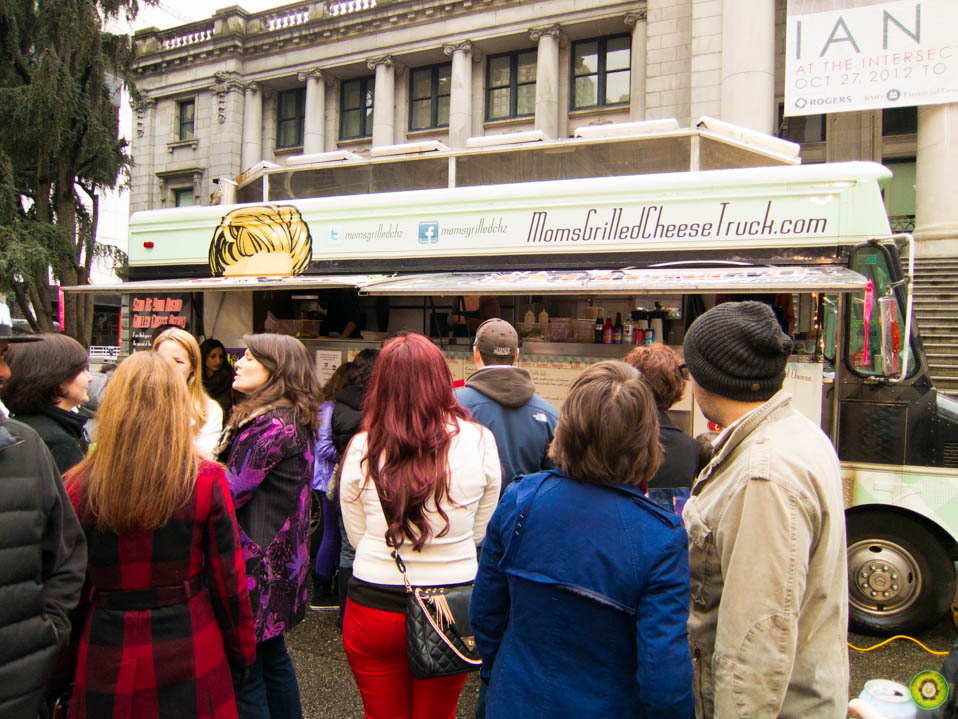 After my pizza "appetizer" from PazzaRella, I checked out Mom's Grilled Cheese Truck! What intrigued me most was the massive cluster of grilled cheese fanatics, waiting patiently in the light drizzle. Naturally, humans do what humans do – follow the herd!
I took a brief glimpse at Mom's track record on Urbanspoon, and thought that the meatloaf looked pretty darn tasty! Too bad, I went on a Sunday while the meatloaf is a Monday special!
Oh well, I ordered the Dine Out Special ($10), "The Baby Daddy!" In between two slices of artisan potato bread, there were slices of roast beef, havarti cheese and green bell peppers. It's also served with a pickle and some locally produced potato chips!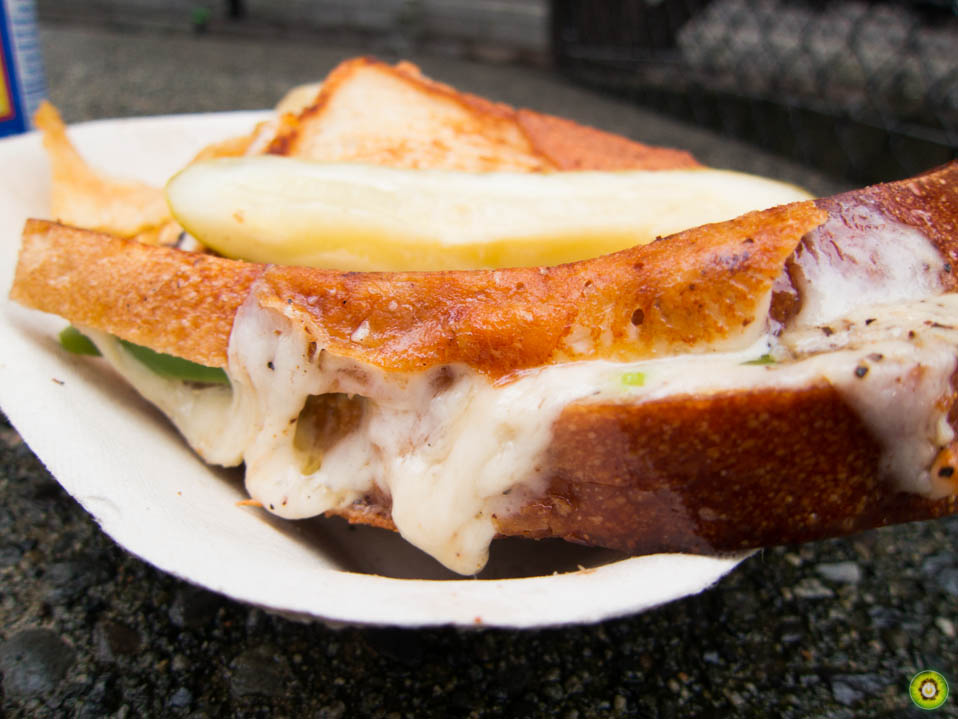 Without a doubt, this was CHEESY. But is that always a good thing? In fact, I found this particular sandwich to be unbalanced. The cheese to meat ratio was so skewed that the roast beef was lost to me. As a result, the havarti totally dominated my palette.
Don't get me wrong though, it's still a decent grilled cheese. The havarti had a salty, buttery flavour with a subtle acidic aftertaste. Bread was beautifully crisp.  Nonetheless, I would suggest that you split this with a friend because it's quite one-dimensional, and you might get sick of eating it.
Final Bytes
Dad's Root Beer pairs perfectly with Mom's Grilled Cheese!
Meatloaf looks really good – I'll probably order that next time!
Lines can be long :(
Foodobyte's Rating

---