Matchstick Coffee Roasters is just a couple doors down from The Butcher Ramen. It's a beautiful and open space to enjoy your cup of coffee. Or alcohol. Quite literally, you could spent day and night here. Who needs fruits and vegetables when you could have baked goods for breakfast, lunch and dinner!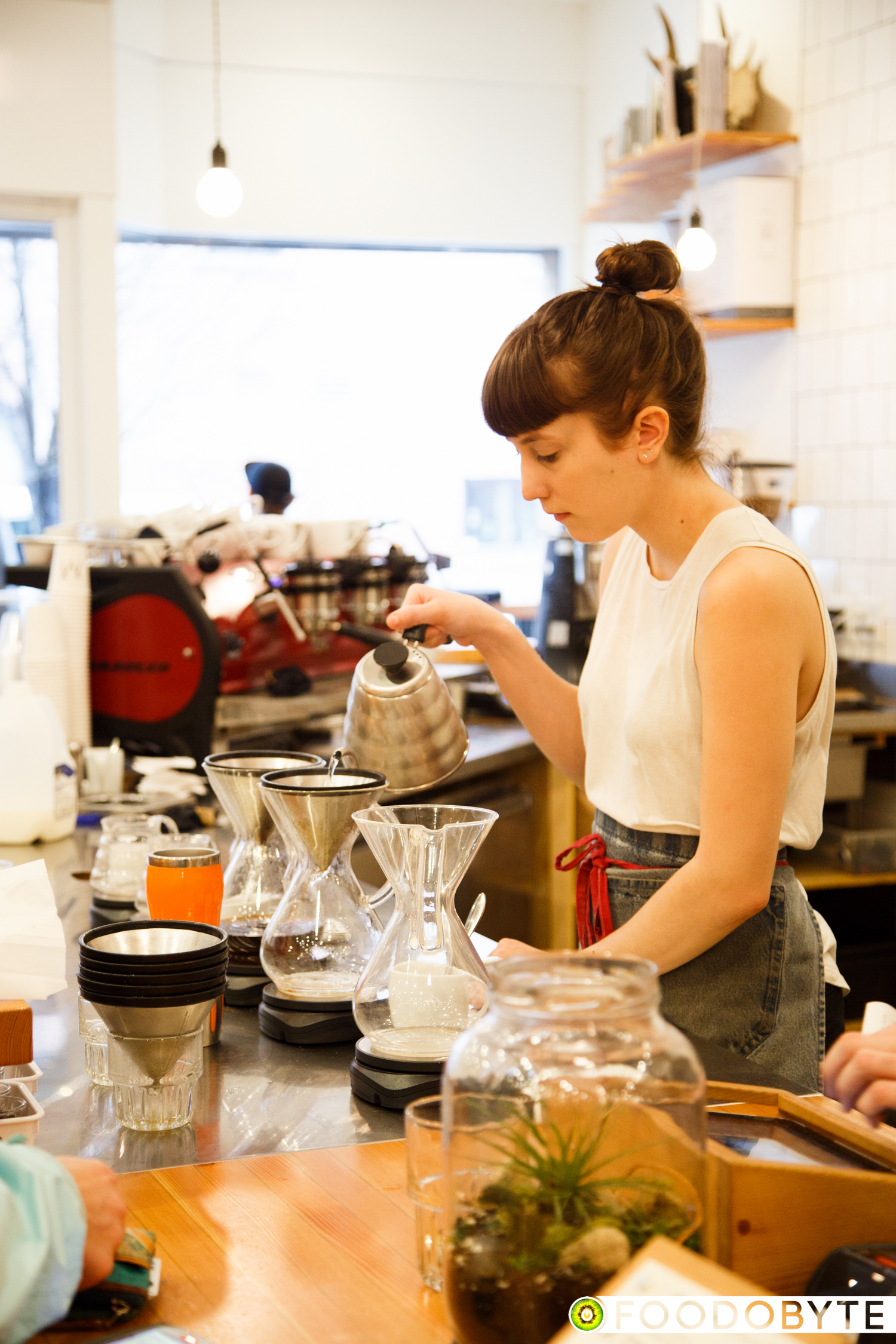 Matchstick sources single-origin coffees and does the roasting themselves. Each cup of coffee is hand-crafted to order. No coffee urns in sight here.
The only thing I don't like about this set up is the menu. It's right in front of the register!!! I like to have some a lot of time to decide on what I want to drink, without the pressures of standing in front of the cashier or holding up a line of customers.
Thankfully, I picked the Macchiato in record time. It's espresso with some milk and foam. It was smooth and strong. Although, it had an acidic aftertaste; it didn't bother me much, but I prefer my coffee to be non-acidic.
Also, their latte art seemed to need some work, unless they were aiming for a beet design.
Grape had a cappucino. Her art looked like an alien embryo.
Foodobyte's Rating

---