One night after training, Inggy invited me to dinner with Merv at Marcello Pizzeria. We arrived around 9ish, so there weren't that many tables. The restaurant was brightly lit, but not for long. I suspect that they deliberately dimmed the lights once they saw me whip out my DSLR. That's why I had to put my aperture wide open to get enough light, which sacrificed the amount of food in focus. Not cool…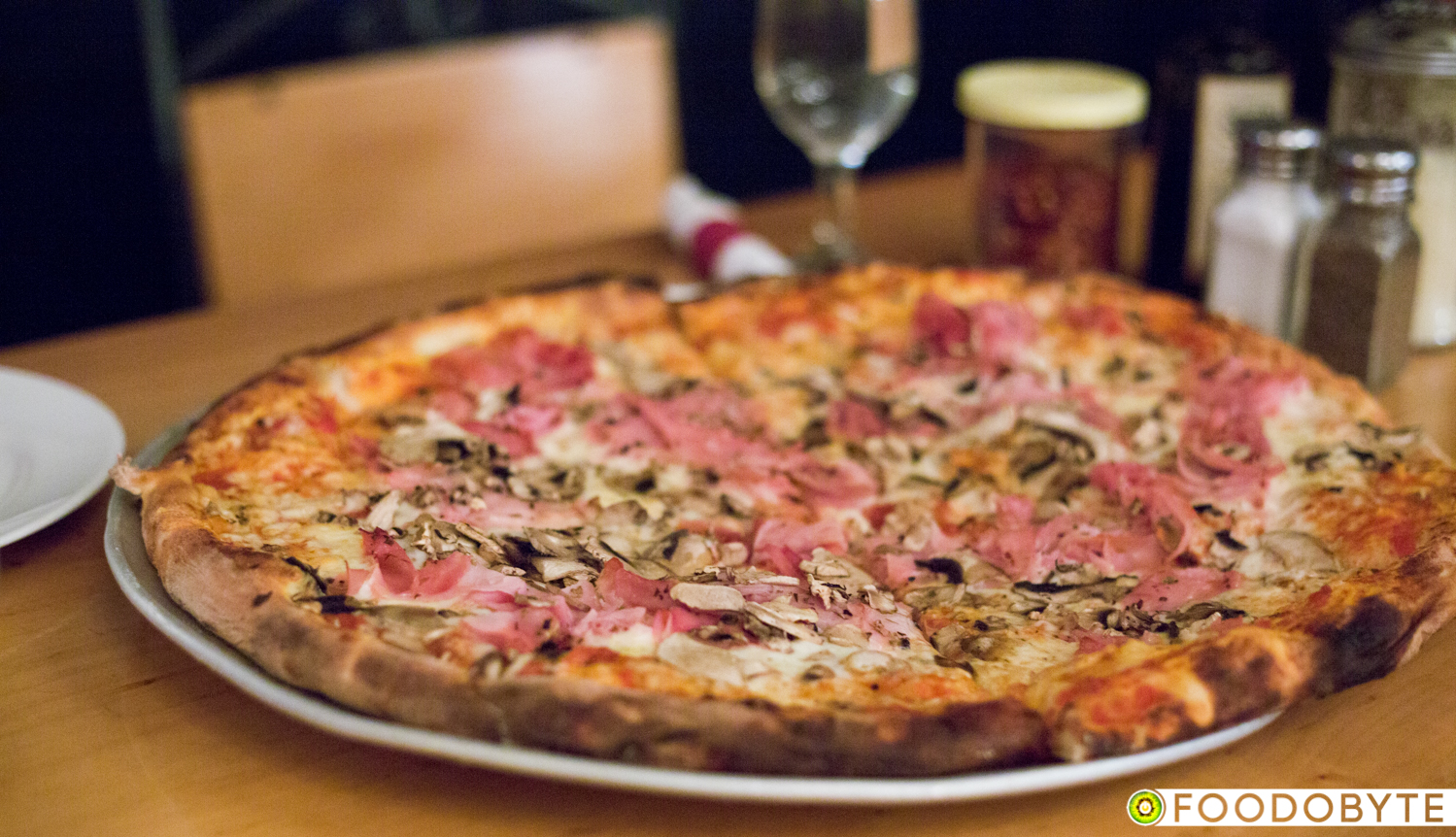 The three of us decided to split a pizza. Tick tock went the clock until we decided on the Prosciutto E Funghi – tomato sauce, mozzarella, ham and mushrooms. At 45cm in diameter, the large pizza ($27.95) was indeed large!
The combination of simple toppings was pretty good. I liked how thin the crust was, which allowed me to eat a couple more slices before I became stuffed with dough. Although, I'd still rather go to Pizza Fabrika on Robson (sadly, my go-to pizza place – PazzaRella – shut down).
Inggy ordered Tagliatella all'aceto ($13.95), which was made with a cream sauce and a touch of balsamic vinegar. By the looks of it, I thought it was missing something like a protein.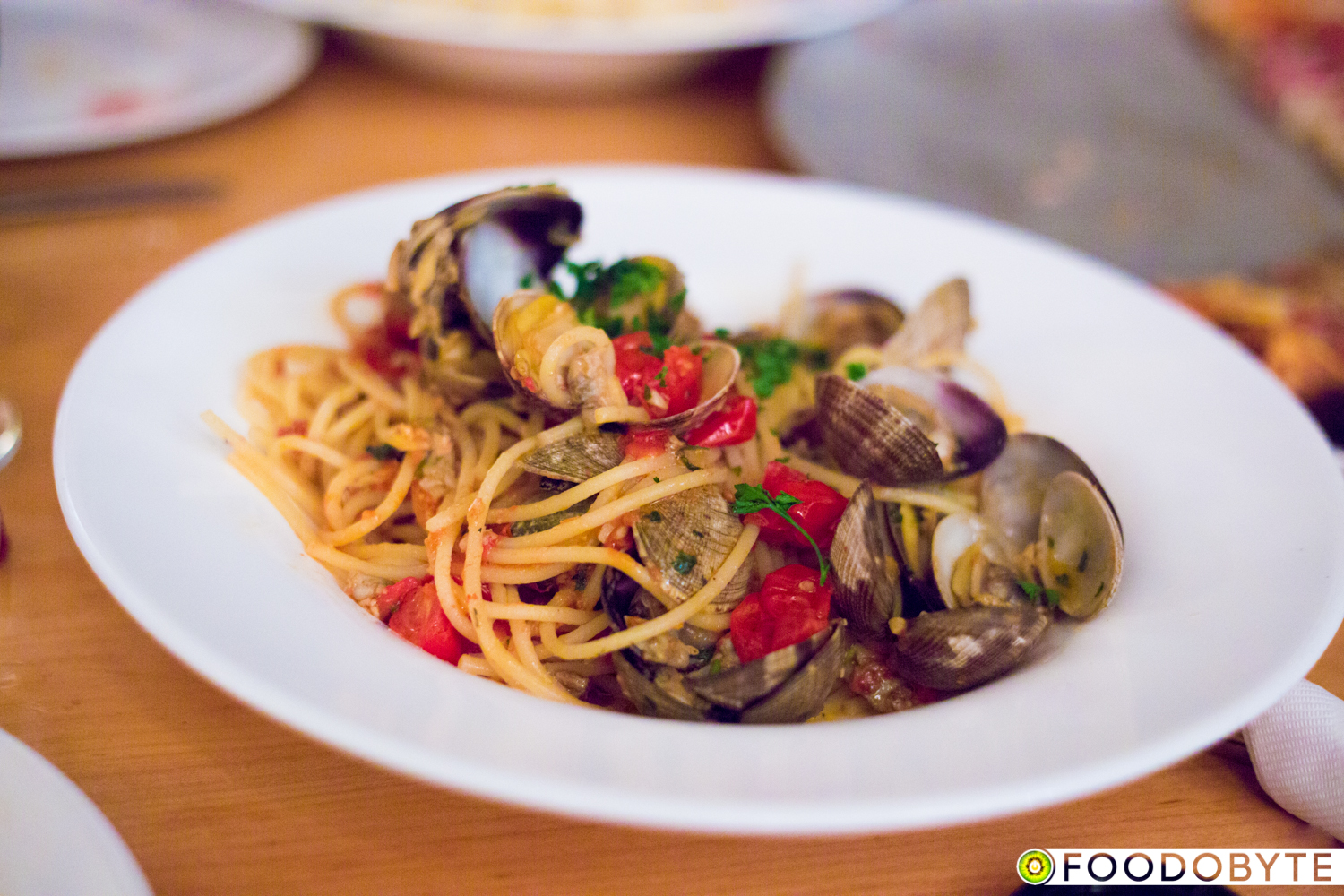 I had the Spaghetti alla Vongole. Anyone know how to pronouce Vongole? 'Cos I think I butchered it by uttering "VON-goal" in the ugliest tone. Anyway, the dish harboured clams in a white wine sauce with a touch of tomato. I really like clams so I enjoyed this dish, and it wasn't overly heavy as well. This dish also reheats well the next day. I know that because I was too full from the pizza to finish the pasta… talk about carb loading.
---