I walk past Maenam all the time when I'm on my coffee breaks. There's something about its pink cube sign that twiddles my curiosity. Located on the main vein of Kitsilano – West 4th – Maenam focuses on authentic Thai cuisine with some new twists. hippoCHAN and I decided check out this place on a whim, but soon regretted not sticking to our original plans…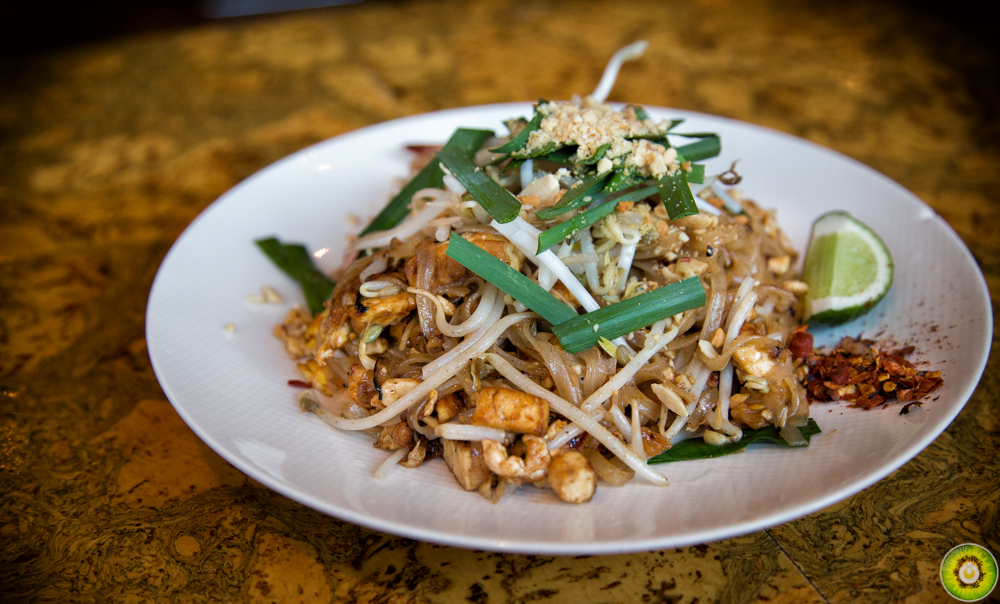 You can't go to a Thai restaurant without ordering its Pad Thai ($15): fresh rice noodles, tamarind, peanuts, tofu, egg and sustainable prawns. Overall, it was a good balance of savoury, sweet and tanginess. However, I mistakenly stirred in all of the chilli flakes (whoops), which made it inferno hot. While I appreciate the chef offering diners the flexibility to adjust the hotness factor, I prefer to have it decided already.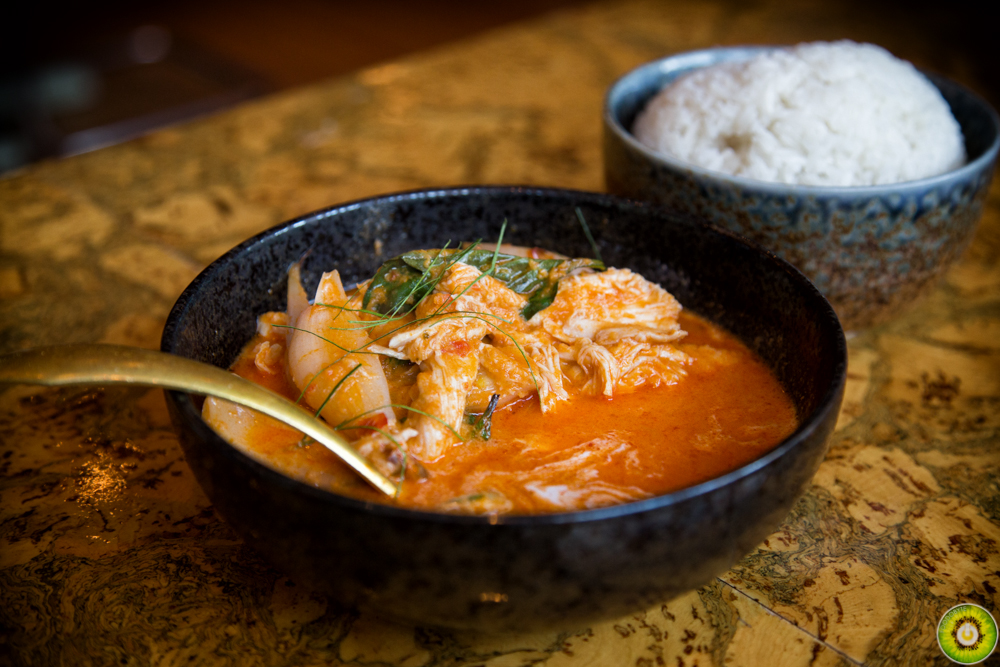 The dish that really stabbed with me regret was the Panang Chicken Curry ($19). Its menu description reads, "one of the oldest styles of curries, roasted shallot, kaffir lime leaf and peanuts." From reading that, I thought that my tastebuds were about to soar through levels and levels of different flavours. Nope.
The entire curry flatlined with sweetness. It only tasted slightly better by adding chili flakes, which was transferred from the pad thai. Also, there wasn't much chicken, or any other ingredient for that matter except the huge chunks of shallot. This dish was seriously overpriced and under-delivered.
We also ordered a side of plain jasmine rice ($1.5), which was enough for the both of us.
Final Bytes
Some servers were pretentious and cold
Mainly got full from all the carbs
There are tastier and more affordable Thai places out there, like Sawasdee Thai on Main St.
Foodobyte's Rating

---