Richmond would be the last place that I would look for high tea. Up until now, I've never walked into one of these places, simply because I thought it was cockamamie to fork over big bucks for tiny sandwiches, desserts and a pot of tea. Still, I gave L'Opera a shot with Kirsty from Eating With Kirby and Amy, the Food Queen.
L'Opera's interior made me feel like I left Richmond. The gorgeous wallpaper, fireplace and chandeliers were so fancy :D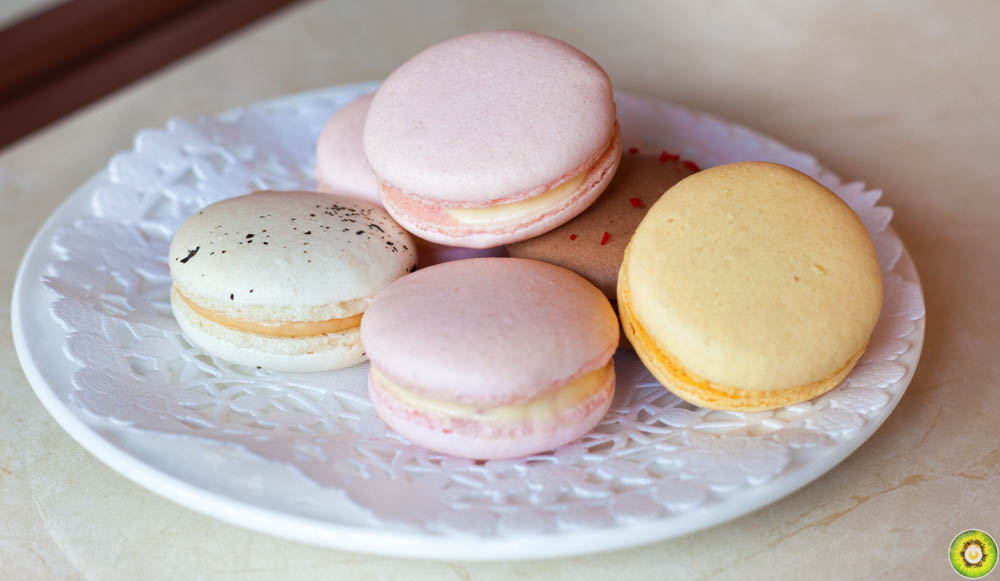 Since this was our pre-dinner snack, we ordered only desserts and tea. Believe it or not, I've never actually had a proper macaron. Sure, there's the generic sweet crap that places like Chicco serves, but those hardly deserve to don the macaron title. I ordered the Earl Grey and Raspberry at $2 a pop.
After watching Master Chef, I was surprised that the raspberry macaron had actual fruit in it because Gordon Ramsay bashed Lin for doing the same time. This one tasted too sweet, though.
On the other hand, the Earl Grey was just perfect… Can't say anything else except it set the macaron standard for me.
Next, we split the Banan Mille Feiulle. This dessert made me understand why ladies are flocking to high tea. Piped on top of a flaky and buttery puff pastry, the velvety cream exuded bumping banana flavour. It was bliss.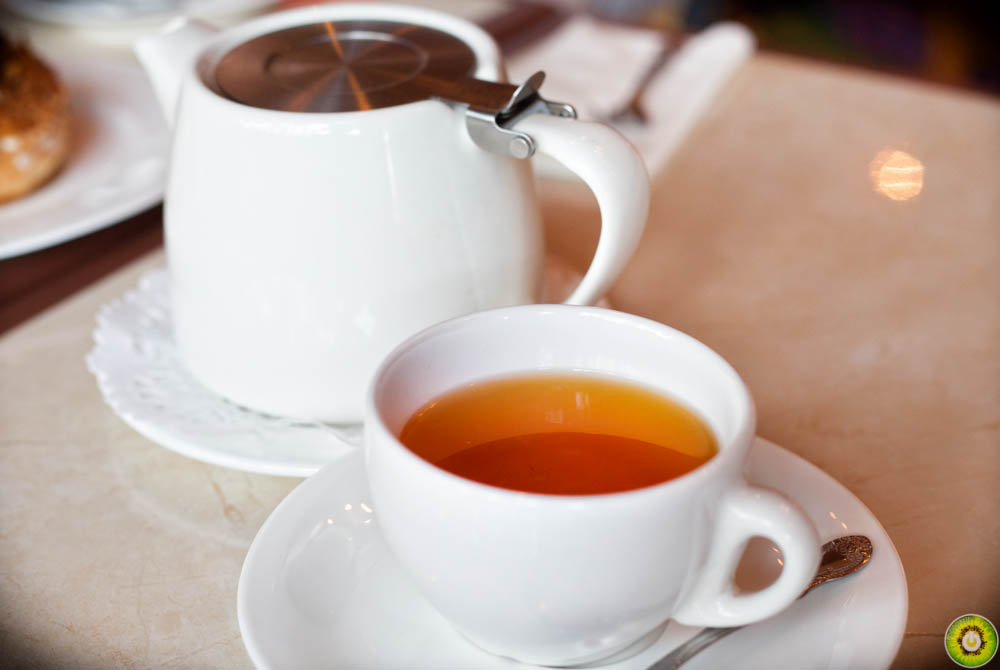 To mellow out all of the sweetness, we ordered a pot of Empress Tea. It tasted like the kind at dim sum because it was a Chinese black tea.
Final Bytes
Closed Mondays and Tuesdays
Free parking in the back
High tea bookings fill up quickly
Foodobyte's Rating

---