Hands and feet down, Linh Cafe in Kitsilano has become one of my favourite brunch spots. Chef Tai Nguyen, born in North Vietnam, fuses casual and country-style French cuisine with a Vietnamese twist! The result? Simply awesome food.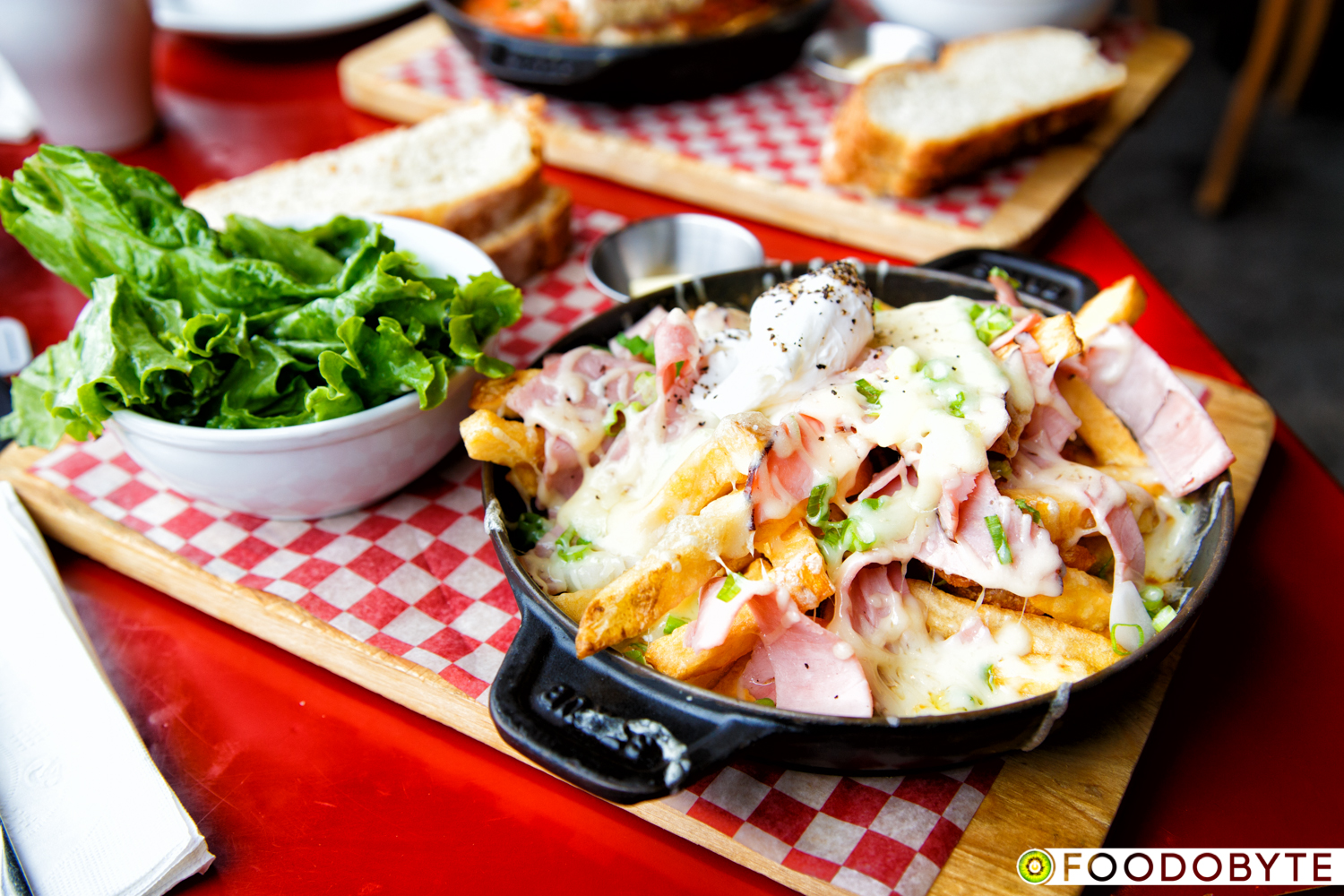 They say breakfast is the most important meal of the day… And what else important? Poutines. Yes, I had the Poutine Breakfast ($13.95) that was made with hand cut fries, topped with peppercorn gravy, black forest ham and a poached egg. To keep it "light," I didn't add the Half Butter Poached Lobster ($21) or House-made Sausage ($4.5). Talk about willpower!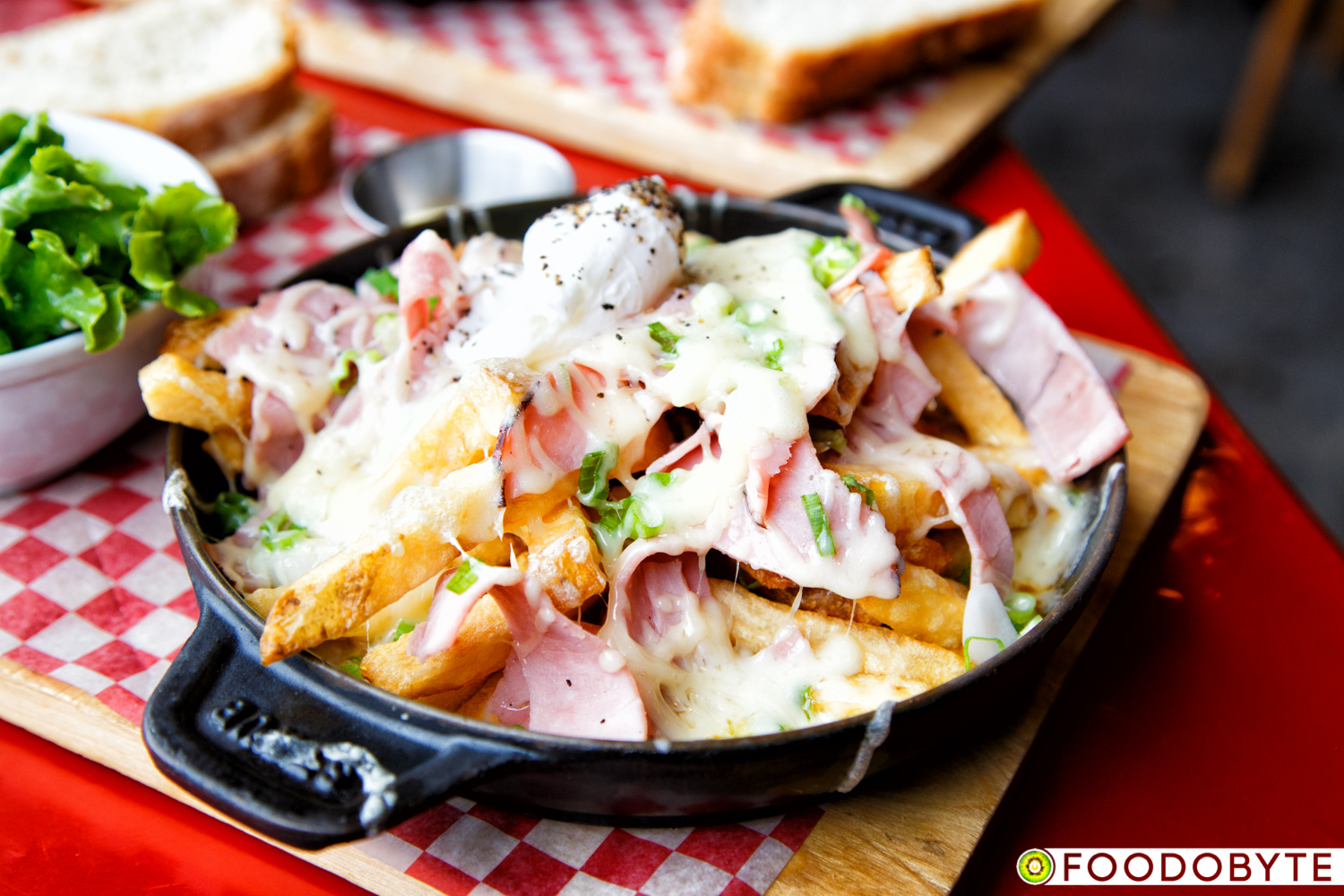 I don't think I can look at poutines the same way again. It was just so simple, but so good! The long strings of gooey cheese, tying along strips of ham… all glazed with the golden yolk of the poached egg.
PS. Don't be afraid to use the bread on the side to swipe up all the gravy. The simple lettuce salad was a great palate cleanser between bytes.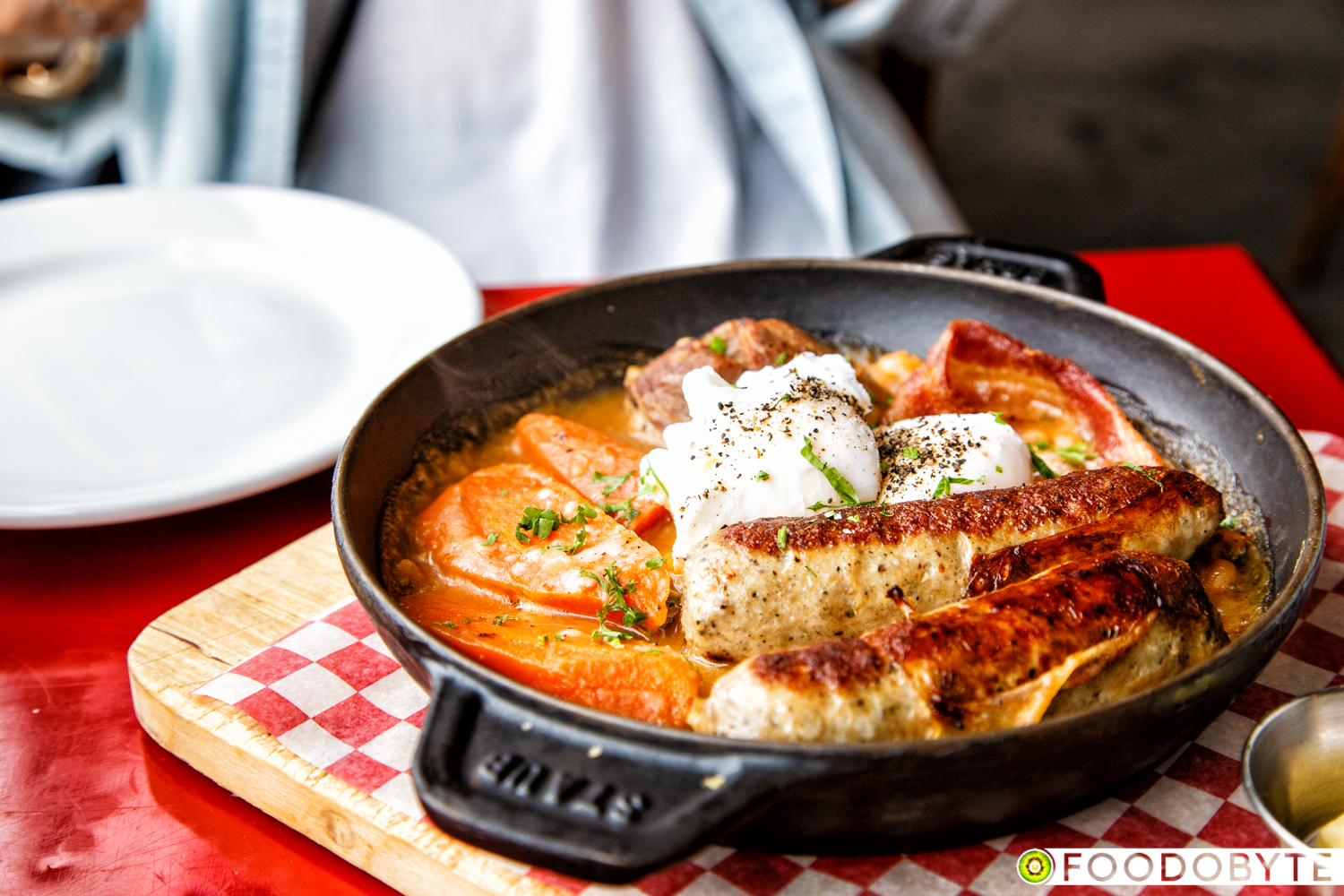 hippoCHAN was so self-sacrificing that she ordered the other dish that I wanted, the Toulouse Breakfast ($13.95). Two poached eggs, white beans, house-made sausage, bacon, pork confit and carrots.
WOW. OMG. This was the epitome of casual and country-style French food. It was so hearty, but well-balanced with every regard.
Bread is mandatory with this dish. It is a MUST to swipe that bread around the cast iron plate to get every last drop of sauce and white bean!
Final Bytes
Brunch is da bomb!
Free bread refills for you carbovores
Free street parking around
Foodobyte's Rating

---