Only 3 months young, Krokodile Pear is a new cold-pressed organic juice bar in Kitsilano. For those who are unfamiliar with the cold-pressed method, it's where produce is shredded into little bits and pieces and then… cold-pressed (duh!). To elaborate, the shredded produce is squished by a hydraulic press that unloads a ton of pressure onto the fruits and veggies. As a result, incredibly fresh juice flows out and is immediately bottled.
The great thing about the cold-pressed method is that it doesn't introduce any extra oxygen or heat to the juice, unlike typical centrifugal juicers. Consequently, all of the nutrients stay intact.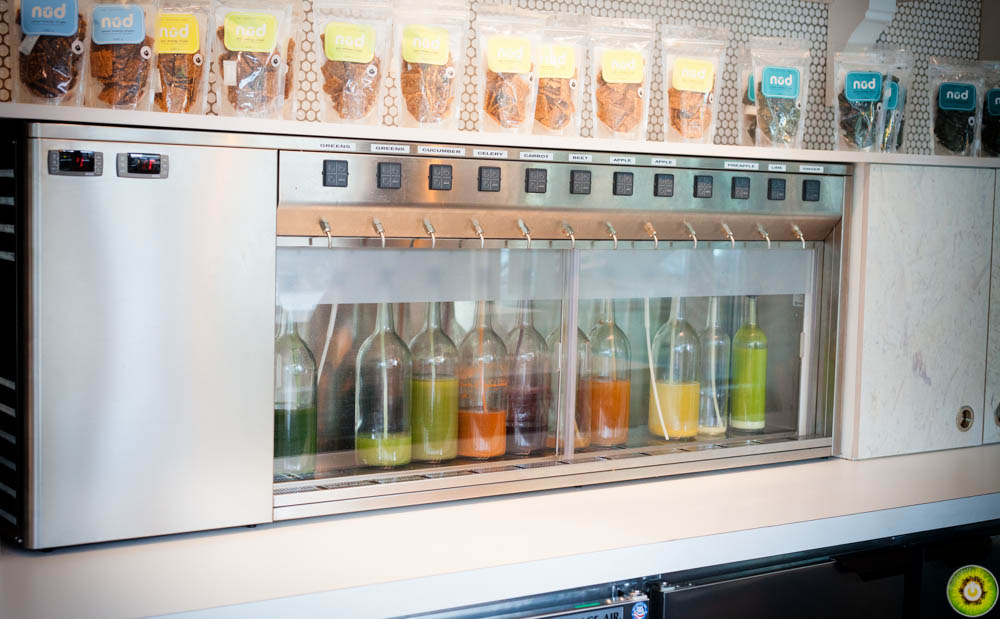 In terms of interior design, the most eye-catching feature of this gorgeous space is the juice dispenser. Krokodile Pear is truly a trailblazing juice bar as it is the first to put juice on tap! This enables Krokodile Pear to be speedy with its service and offer customizability to its customers. Furthermore, all the bottles are pumped with nitrogen, an inert gas that doesn't oxidize the nutrients in the juice and thereby preserves it better.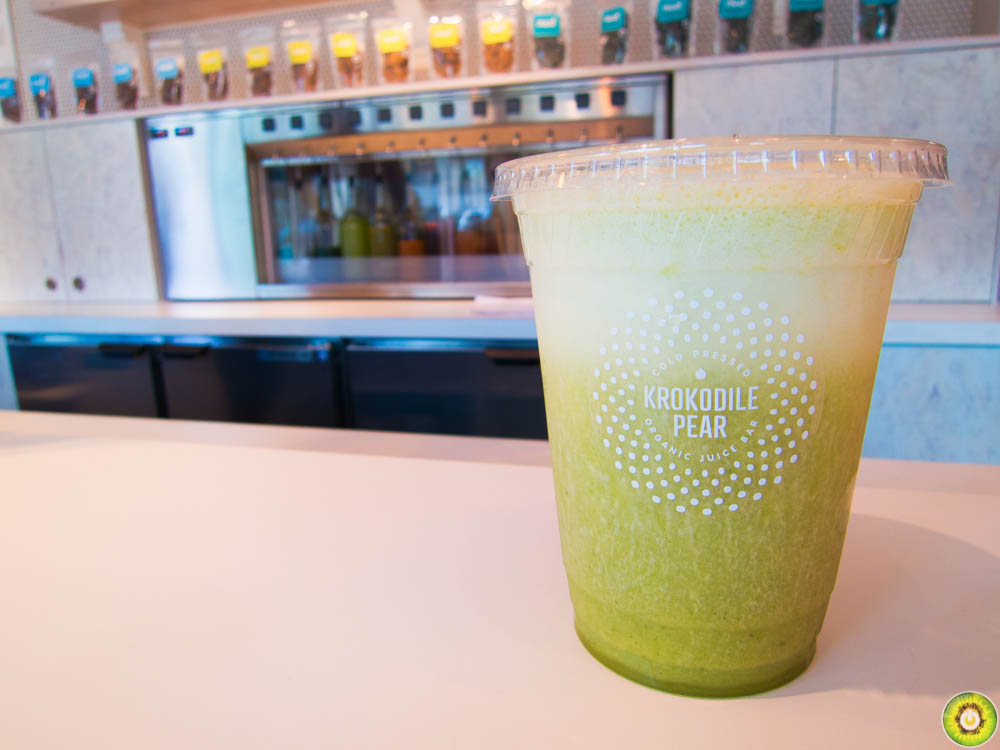 I've tried several of their juices and smoothies, but my ultimate favourite is the Jericho smoothie. Typically, it's made with apple and lime juice, blended with banana and mint. But, I like to add some pineapple for some tropical sweetness. As you can imagine, it's super refreshing and tasty :)
One of the benefits of working at Krokodile Pear is that I get the inside scoop on upcoming menu items. The one that I'm most excited about is the Raw-Cacao-Brazil-Nut-Smoothie… sorry, haven't worked out the official name yet. It's also blended with banana and Sunwarrior protein powder, which is vegan yet has a complete amino acid profile.
This is the healthiest and tastiest protein shake you'll ever have… no kidding. Can't wait until everyone can try this one!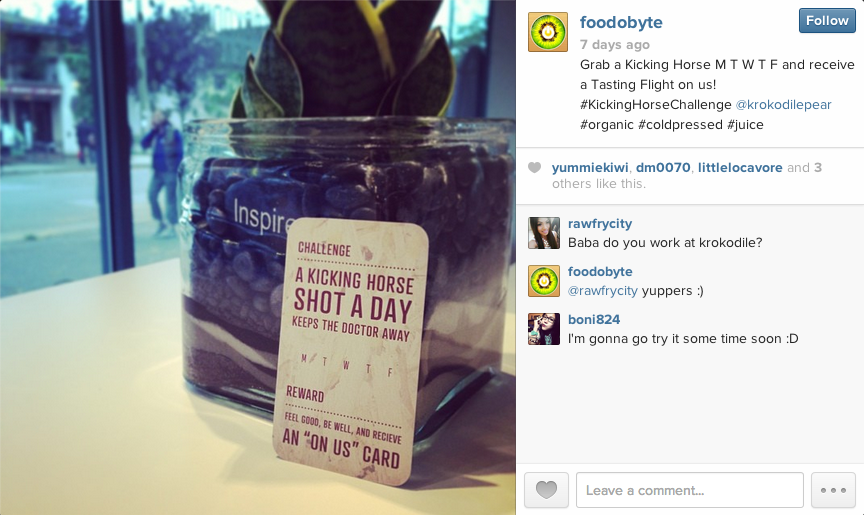 Besides juices and smoothies, Krokodile Pear also offers some unique shots. Most notably, there is the Kicking Horse – ginger, lime and cayenne. Knock one of these back, and you'll feel warm and toasty all day. In fact, if you knock one of these back MONDAY to FRIDAY, Krokodile Pear will reward you with a free Tasting Flight as part of their Kicking Horse Challenge!
Full Disclaimer: I work here, but all views expressed in this post are my own – as always.
---