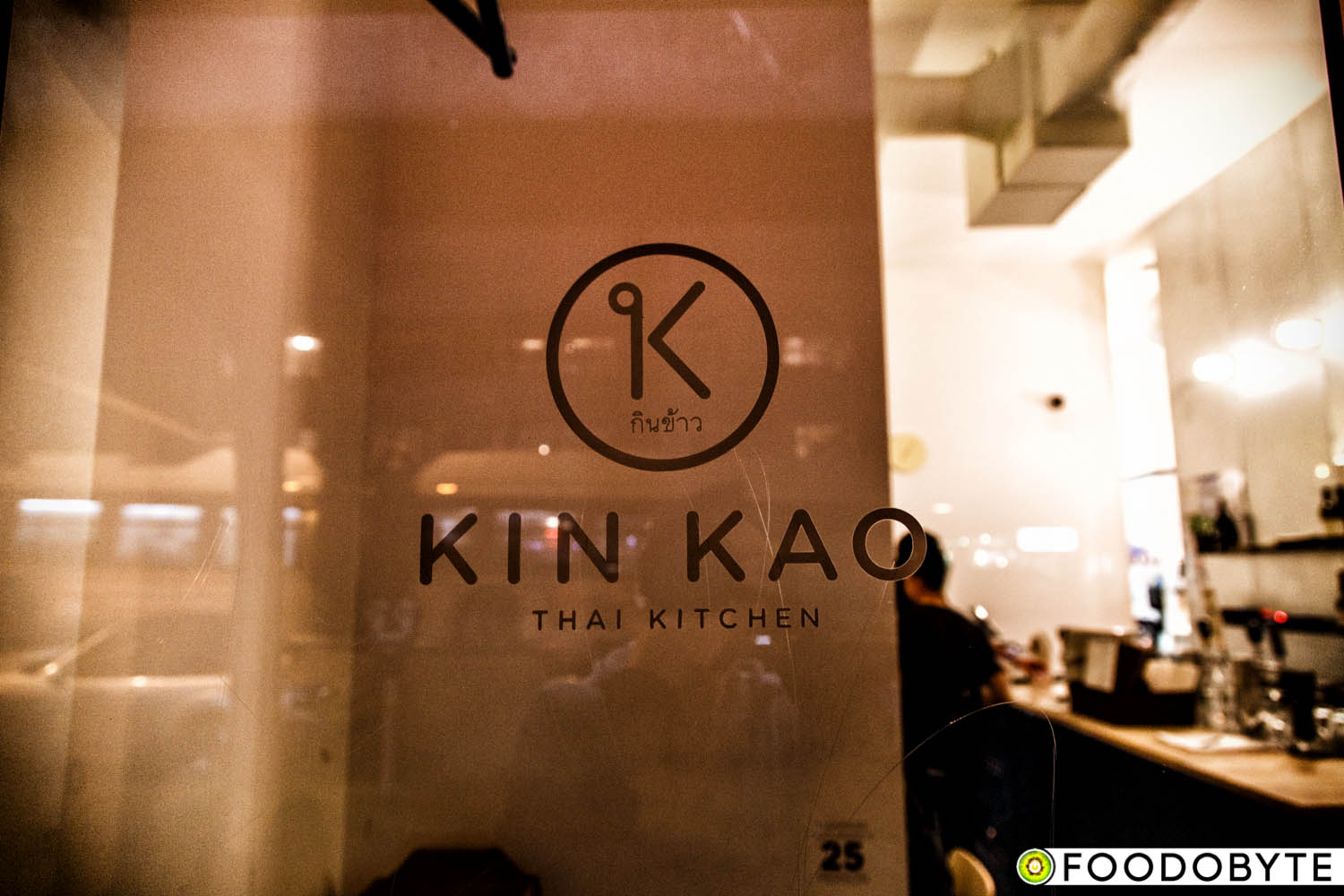 I've always heard about Kin Kao and its papaya salad, and finally Grape and I made our way to Commercial Drive last week to try it out. Right off the bat, it was clear that Kin Kao would take a more modern take on thai cuisine; I felt like I walked into an IKEA display room.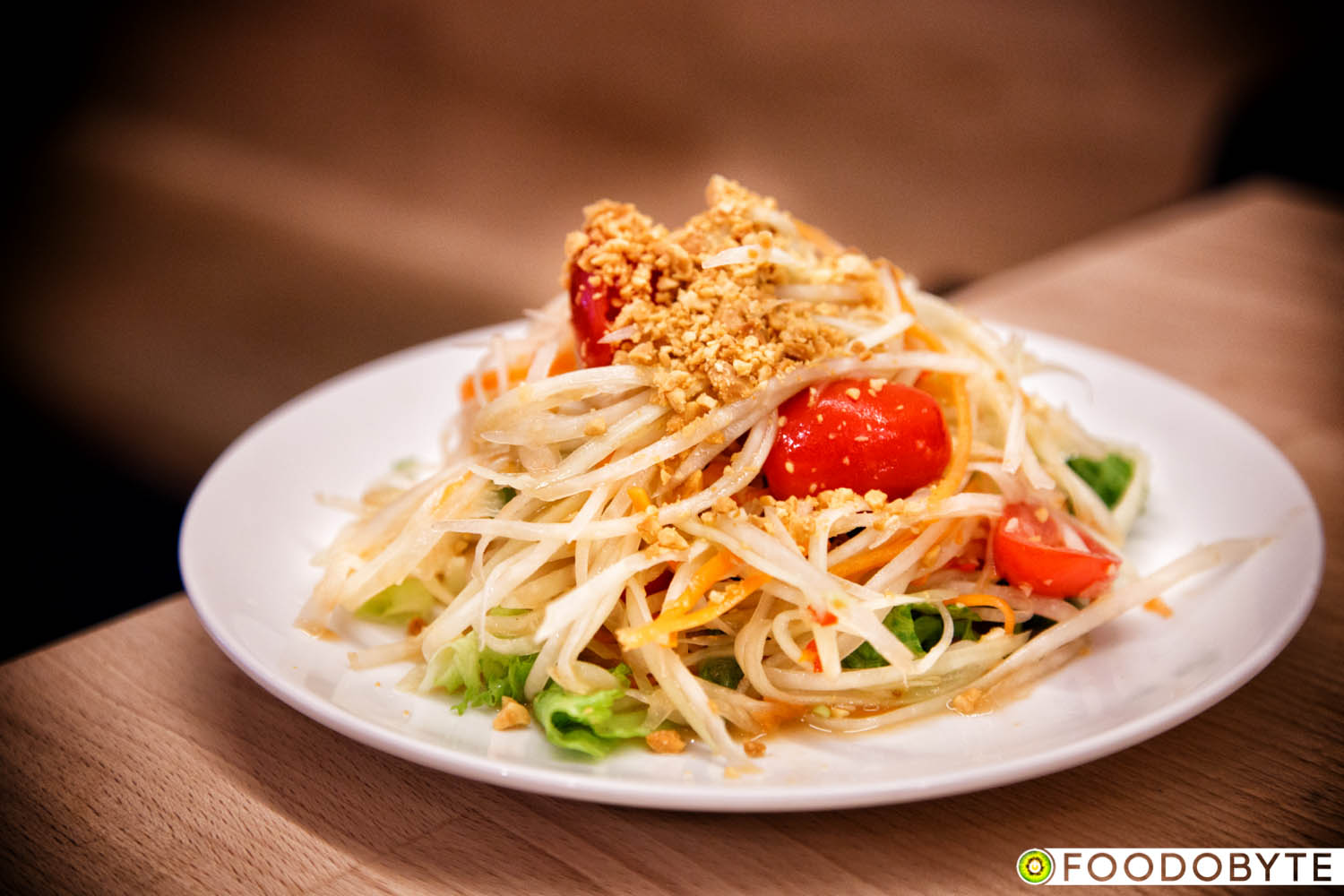 With many of the dishes, it's possible to adjust the spice level. I like to go all out on spice, but Grape's tolerance is a bit lower than mine so we decided to go with mild spice for the Papaya Salad ($8.5).
It's made with crunchy green papaya, tomatoes, long beans, Thai chilies, fresh lime juice, fish sauce, tamarind, garlic, palm sugar and peanuts. I'm not sure why I heard so much about this salad; it tasted pretty standard with the fish sauce and acidity at the flavour forefront. However, we both agreed that it would've tasted better spicier, so that's another thing to consider.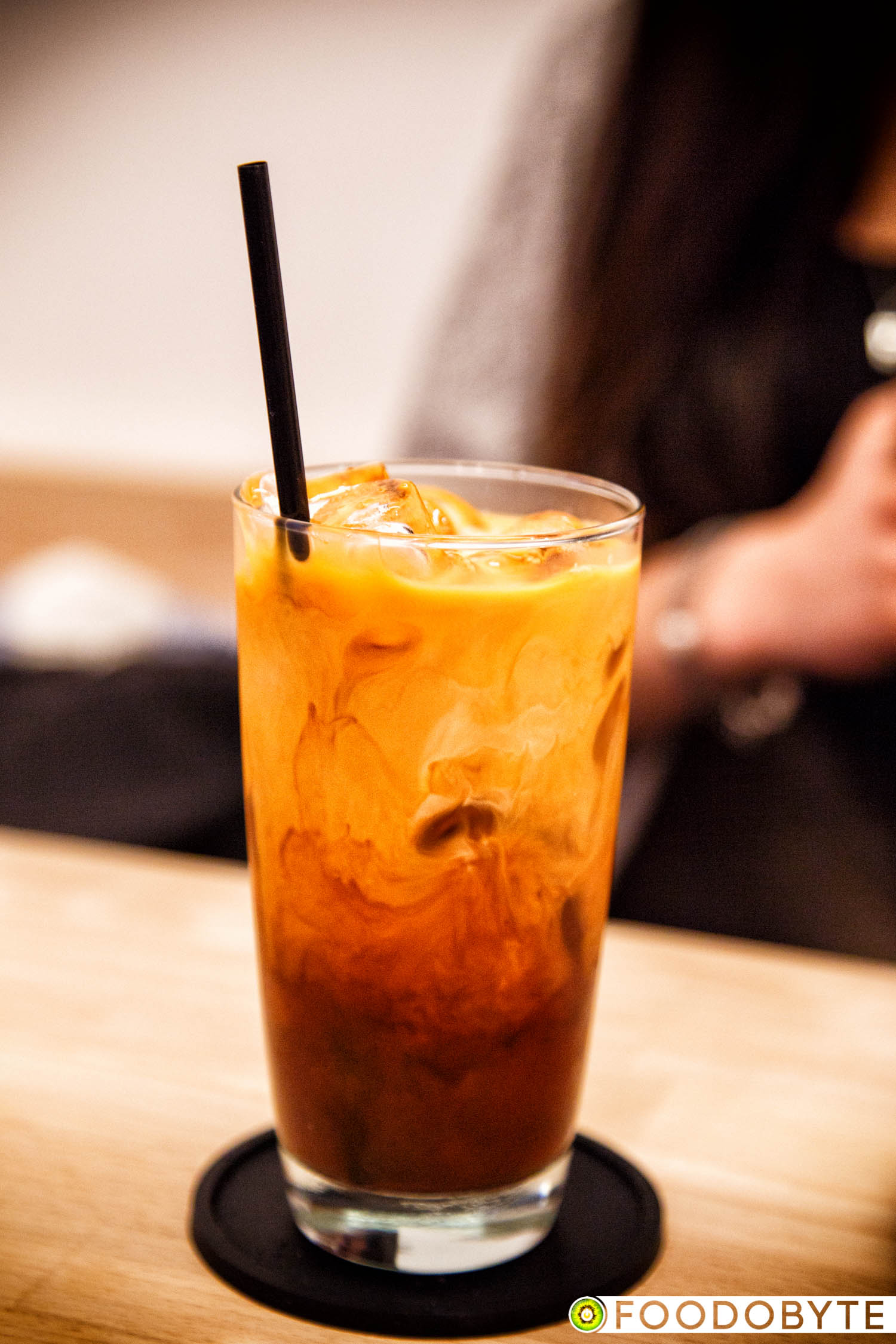 The Thai Iced Tea is a must order – it's quite similar to the Hong Kong milk tea.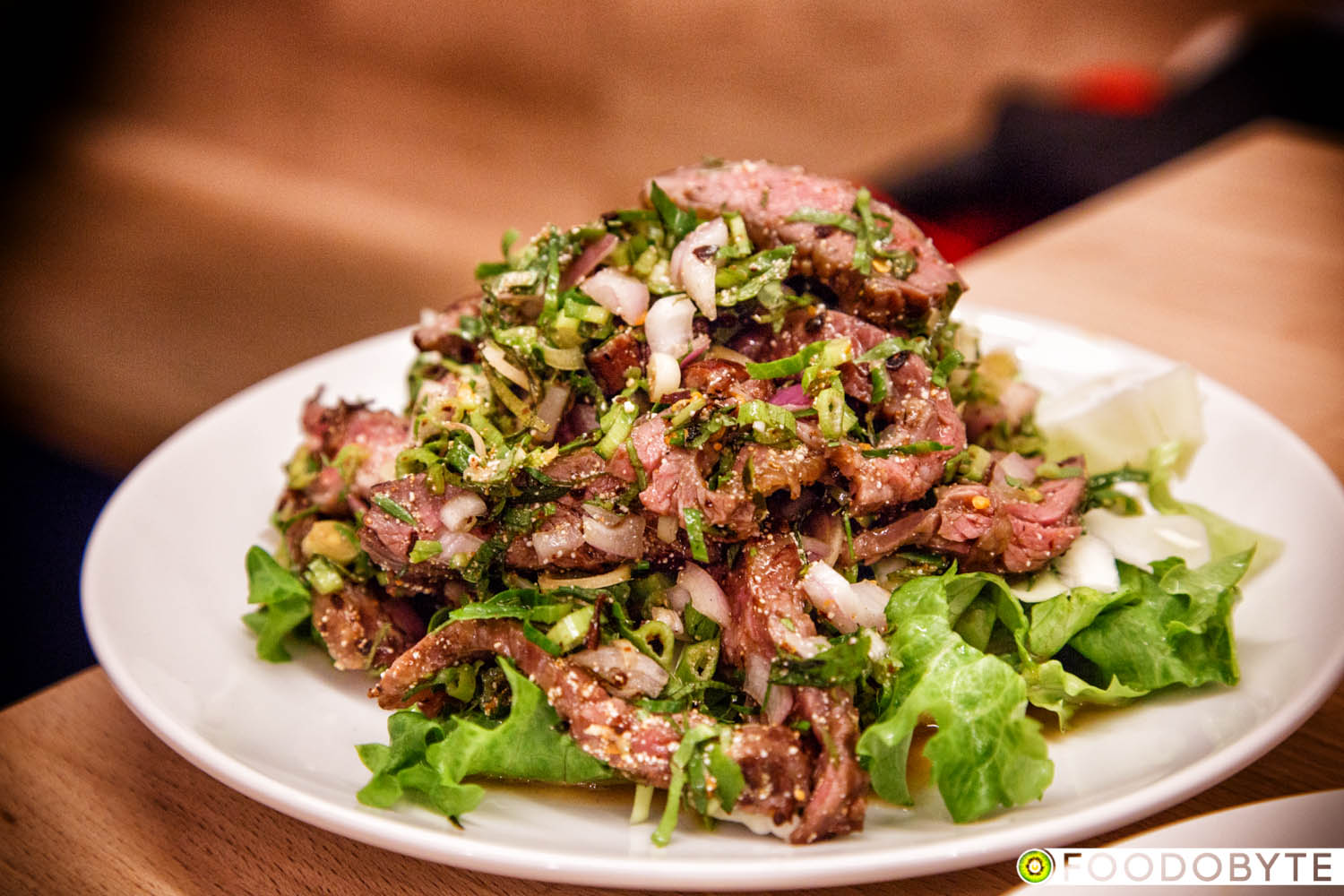 The Northeastern Style Steak Salad ($15) was another recommended dish, made with thinly sliced skirt steak, roasted rice, lemon grass, shallots, mint leaves, cilantro, roasted chili flakes, soy sauce, lime juice and fish sauce.
The protein portion was quite generous. However, I found the meat to be chewy… Maybe because it was chilled meat.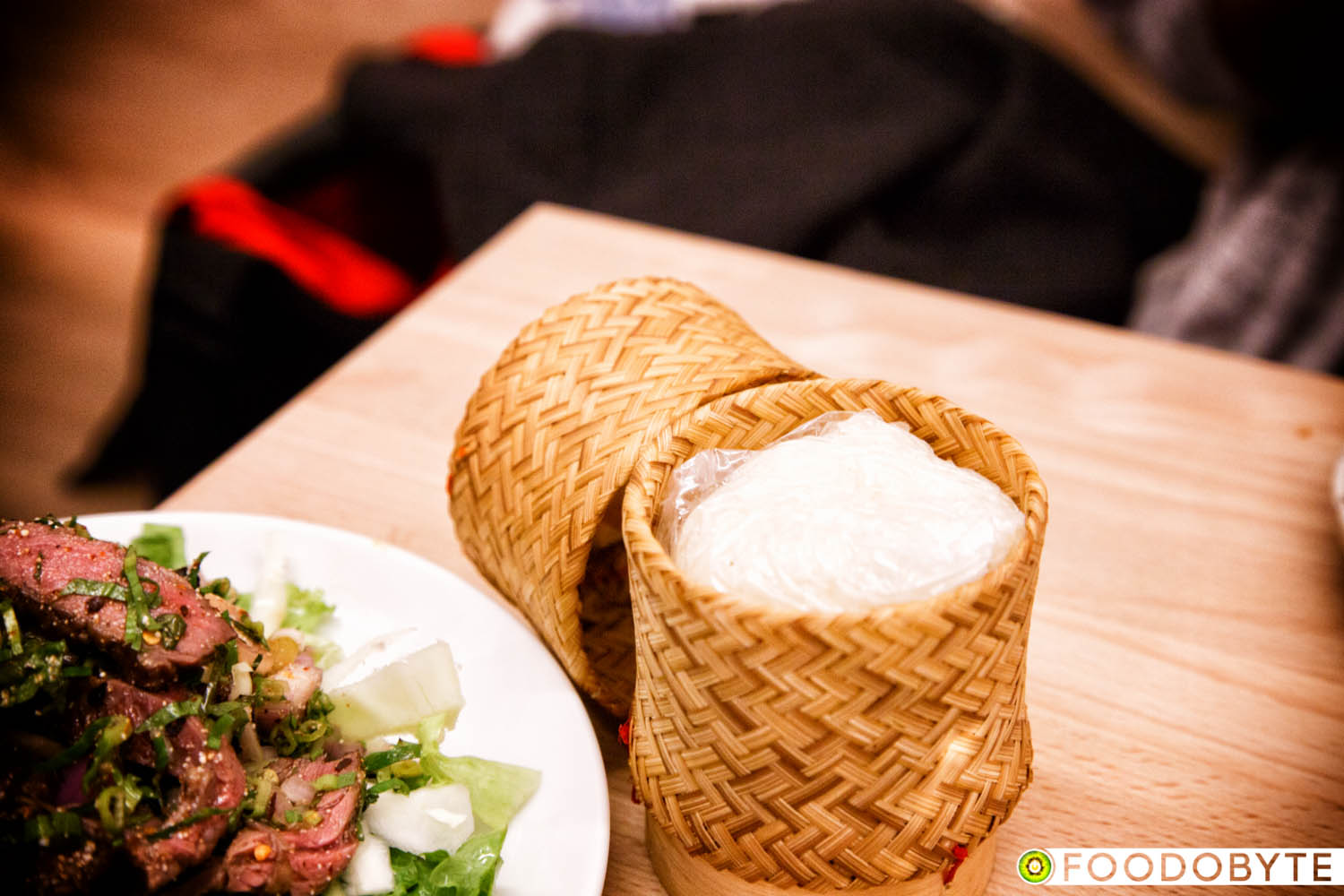 We added sticky rice for $1, and it came in this cute little woven basket that was meant to keep it warm. While the rice was indeed kept warm, it was quite hard and had a texture that had more similarity with day-old rice than sticky rice. Stick with the jasmine.
The Panaeng Curry Chicken ($15) was my favourite dish of the night. It's composed of chicken breast, coconut milk, garlic, chili, ginger, fine beans, peanut sauce, kaffir lime leaves, pal sugar and fish sauce. It was a sweeter curry, but had great flavour. I essentially drowned my jasmine rice ($1) with the curry because it was so addictive! Like the Steak Salad, there was a good amount of protein.
Final Bytes
Free parking along Venables St
Lunch specials available
Get it spicy!
Foodobyte's Rating

---