AIESEC SFU recently kicked off an awesome campaign, titled "International Food Friday." Every week, they'll feature a traditional dish from their "Travel Tuesday" country of the week. Their latest post was about Sate (Satay), which interestingly originated from Java, Indonesia – read more here. I think this is a great initiative since it allows curious and adventurous individuals to learn about different cultures, without forking over thousands of dollars to go on exchange. Most importantly, I love this project because it helps me decide my next meal!
In collaboration with AIESEC SFU (@AIESECsfu), I will be reviewing restaurants to match up with their international features. That way, readers will learn about the food, as well as where to get some!
This week's featured "Travel Tuesday" country of the week is Malaysia, so I decided to check out Kaya Malay Bistro on Broadway.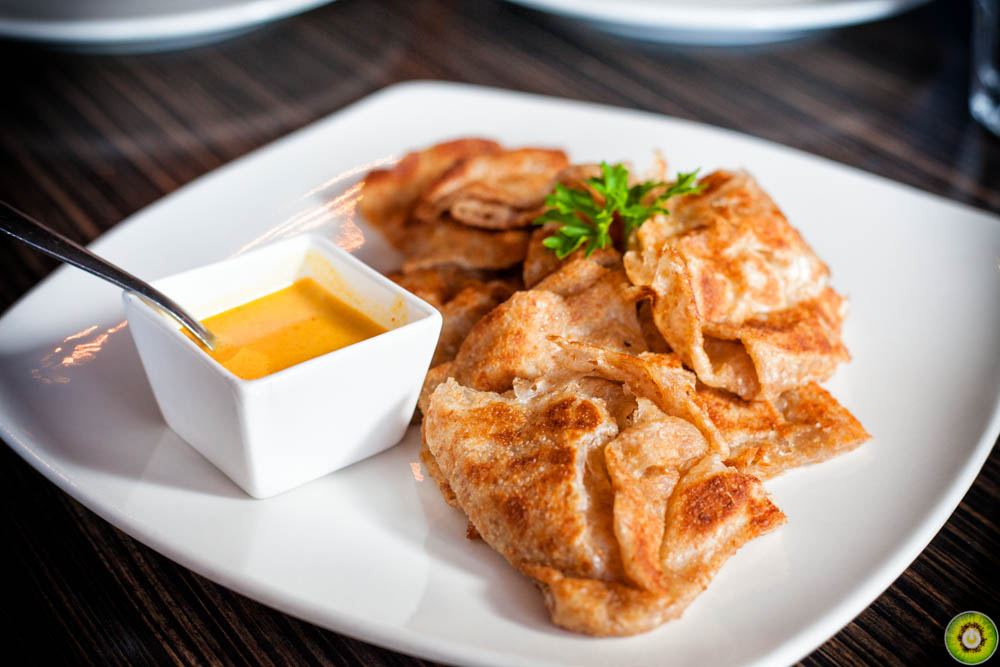 hippoCHAN was intrigued by the attractive menu photos on the window. This led her to decide on the first dish: Whole Wheat Roti w/ Curry Sauce ($7); there's a regular wheat version, but we decided on the healthier alternative. Roti is a hand rolled layered flat bread that is just destined to be eaten with curry!
It's served warm and slightly crispy. When eating the torn up pieces, we decided to forego the tiny spoon in the curry – we had to dunk it! Oh oh oh, the curry was so good! It's so complex in flavour, and it packed a little bit of heat.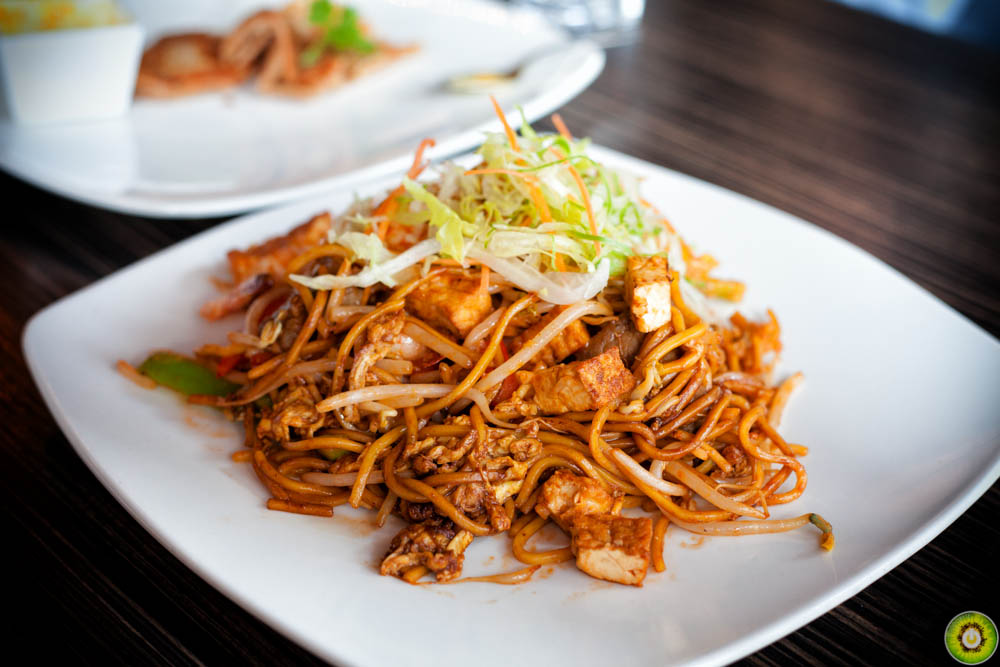 Next, we had the Mee Goreng ($10): Malaysian fried egg noodle with beef, egg, shrimp, tomato, bean sprout, green pepper and tofu. It's quite similar to Nasi Goreng, but it's just fried noodles instead of fried rice.
This dish was interesting because it was a mix of sweet, tangy and spicy. The noodles had a great texture, not mushy at all. I also liked how there was a variety of toppings, so each byte was slightly different from the previous. The portion was quite large as well – hippoCHAN left me to finish most of it.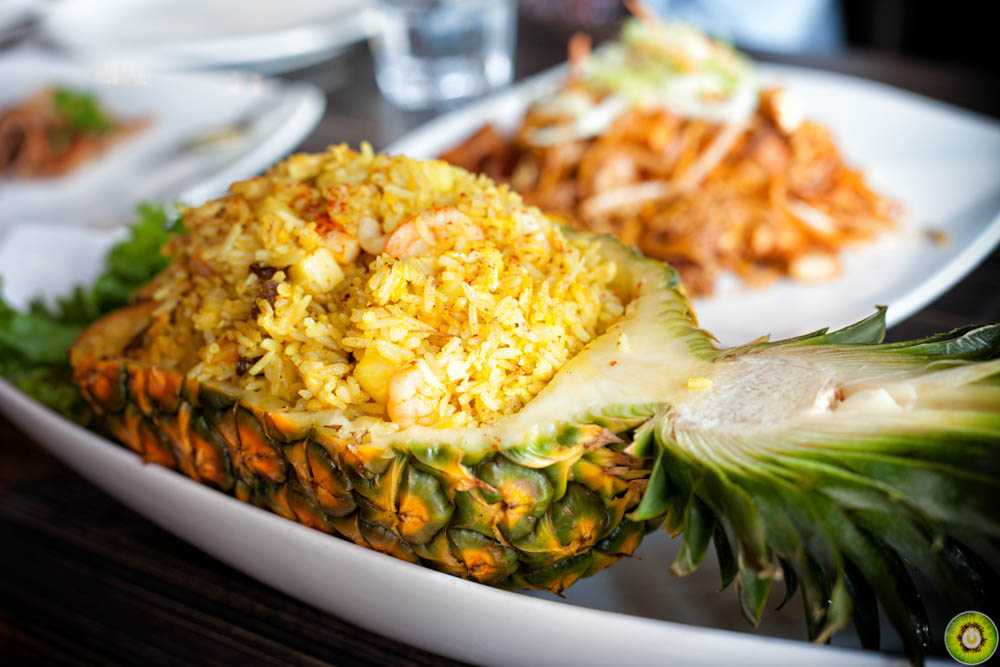 Another dish that caught hippoCHAN's eye was Seafood Fried Rice in Pineapple Boat ($13): fried rice with mixed seafood, egg, raisin, sunflower seeds and obviously pineapple. No doubt, it looked pretty cool in that pineapple half.
I'm assuming that their mix of seafood changes from time to time, but we had shrimp and squid. The rice was alright… I expected it to be more flavourful since it looked so yellow (haha)! On the bright side, the pineapple was really good, providing pops of sweetness through the meal.
To learn more about Malaysian food, check out AIESEC SFU's International Food Friday post!
Final Bytes
Curry is a must-order!
Kaya Malay offers lunch boxes for those on the go
The discounted lunch menu online is only available on weekdays (even though it doesn't say so)
Foodobyte's Rating

---