Finally, a ramen joint that isn't in Downtown! Jinya has opened their second Vancouver location in the heart of Kerrisdale. I've never been to their Robson one, so I can't say it's just as good or bad as Kerrisdale's. Either way, it's ramen that hits the spot!
I've heard in passing that the Tonkotsu Black ($12.80) was the real deal. A bowl laden with creamy pork broth, the Black had pork chashu, kikurage (aka black fungus or wood ear), green onion, nori, garlic chips, garlic oil and fried onion.
The flavour of the broth was great, especially since I like garlic. However, I found the two slices of chashu lacking in both tenderness and quantity. I still prefer the chashu at Kintaro.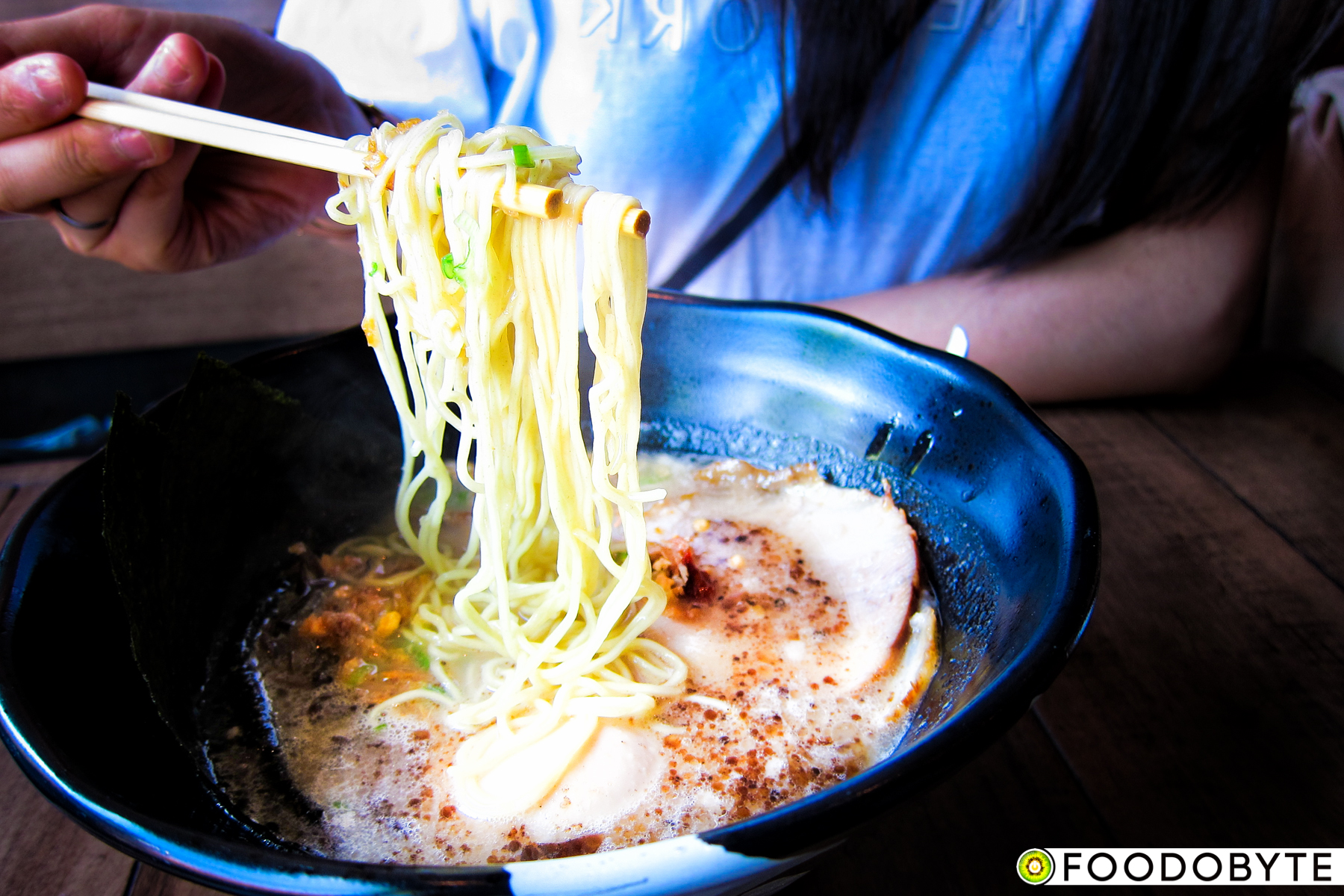 The ramen was served with thin noodles, which was fitting for the creamier broth. Otherwise, it would've been overly heavy.
The egg was perfectly cooked – not too runny or too hard.
Overall, it's a good spot for ramen. But I can't imagine coming too often since its broth is quite heavy and creamy. Great location though :) And I like it better than Butcher Ramen.
Final Bytes
Free parking lot behind TD Bank
Free topping of fresh garlic
Closed on Sundays
Foodobyte's Rating

---