Jam Cafe has spread from Victoria to Vancouver, sharing its unique palette of homemade food, ranging from Green Eggs and Ham to Red Velvet Pancakes. Shrimpo and I ended up here after not hiking Garibaldi… it started to rain =.= So instead of exercising our legs, we gave our stomachs a good workout. With food.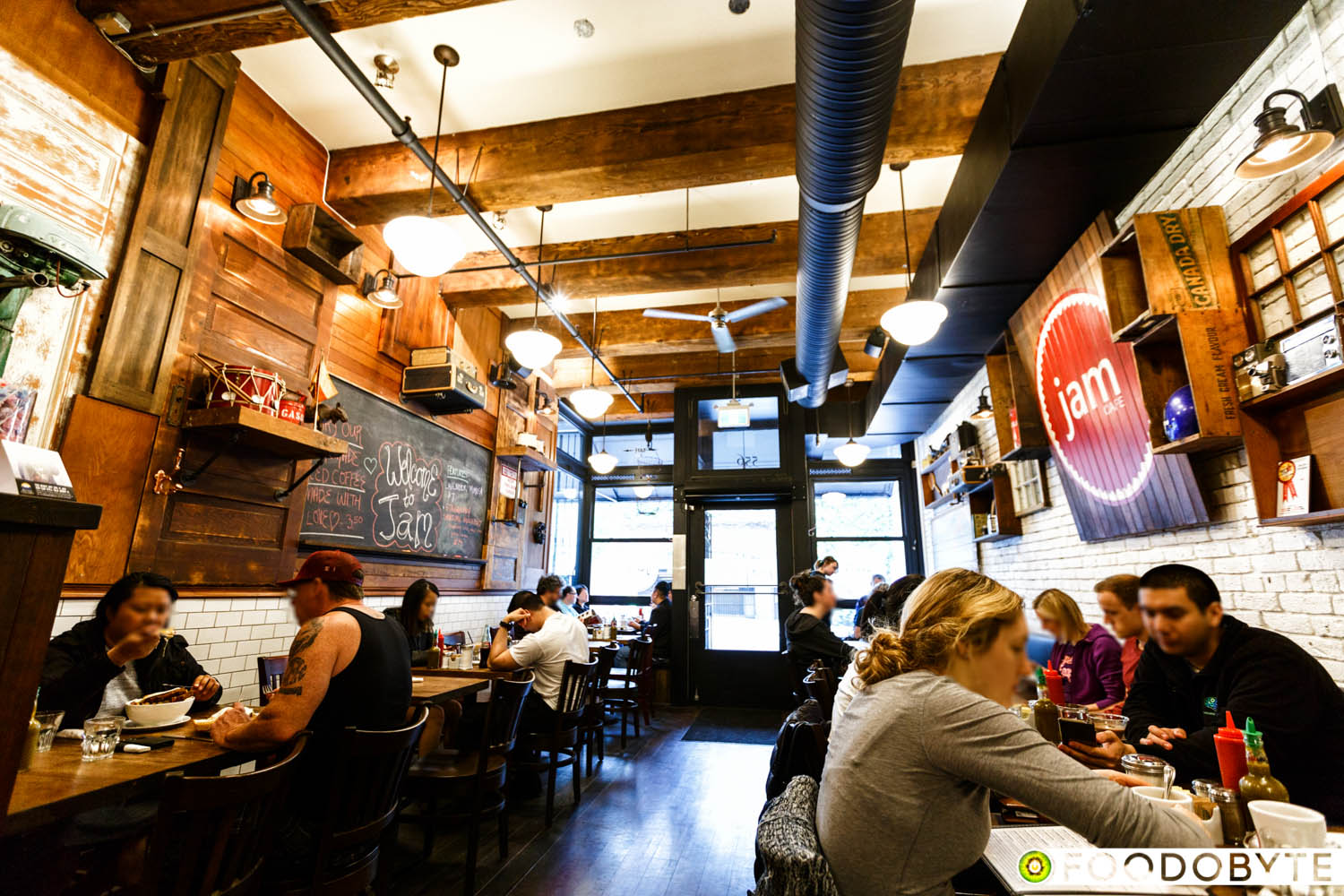 This all-day breakfast and lunch joint has mostly 2- and 4-top tables. I've heard that it gets quite busy with long lines, so come early if you don't want to be stuck outside. Fortunately, we didn't have to wait, and we got to space out on a 4-top!
Love the periodic table of food! If only UBC taught chemistry with that…
One dish that I keep hearing about is the Charlie Bowl, a hash with crumbled biscuit, hash browns, diced ham, green onions, cheddar, and sausage gravy topped with two sunny side up eggs.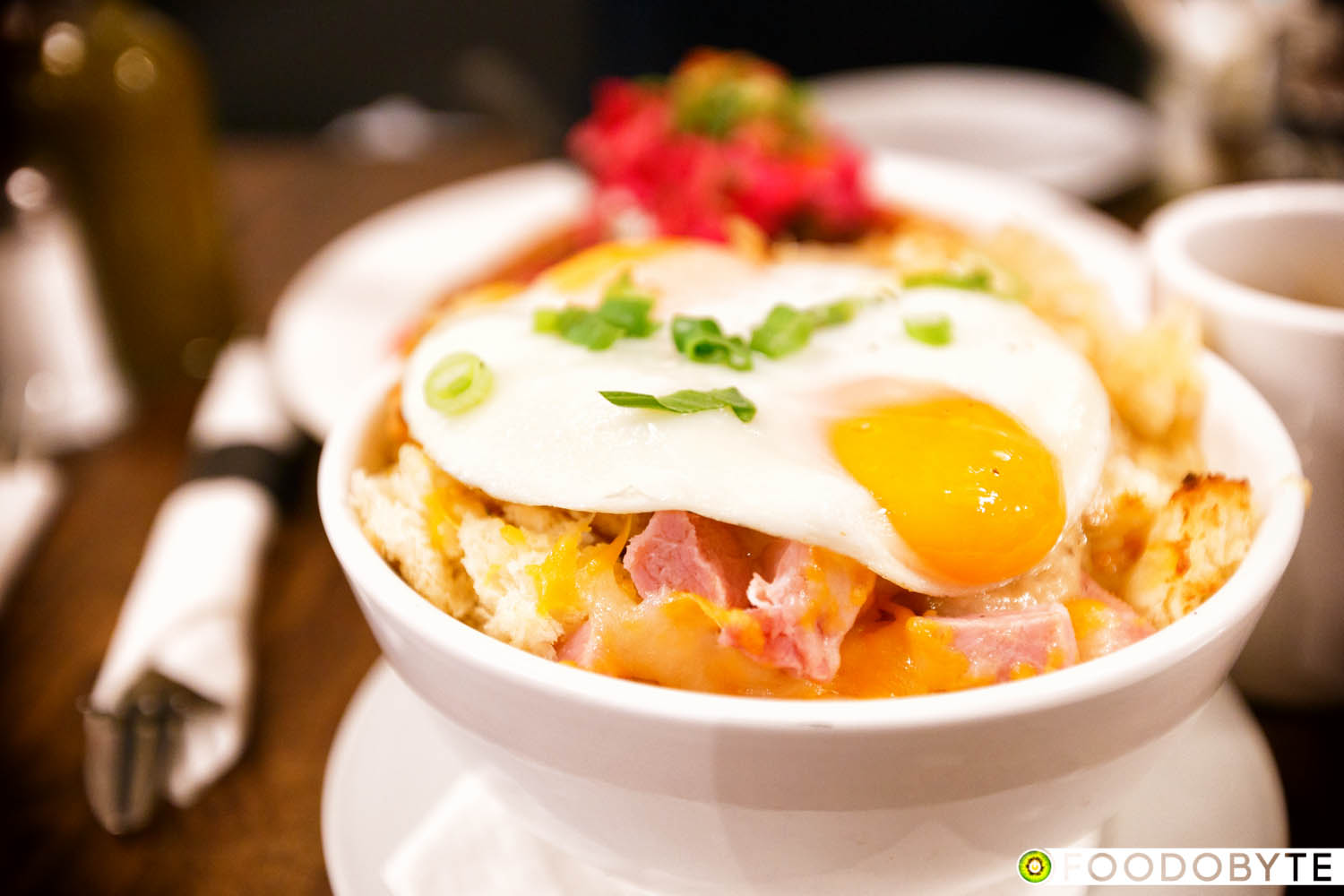 We ordered the Little Charlie ($12, vs $15 for the full size) and it was humongous! We couldn't even finish it. Well, we did… but on top of Mystery Lake where we later hiked; it was a perfect refuel food – carbs. It tasted pretty good, but I wished there was more variety in the ingredients because it was almost like a huge bowl of potatoes and biscuit. Maybe some veggies? I can't imagine ordering this on my own – definitely something to share.
Next were the Pulled Pork Pancakes (half order $13, vs $16). A single pancake with pulled pork and topped with maple bbq glaze, jalapeño sour cream and pickled cabbage. This was an interesting medley of sweet, sour and savoury. If you'd like something different from the typical buttermilk pancakes with syrup, give this a try.
Overall, both dishes were well done and comforting. However, I wouldn't necessarily wait long for it.
Foodobyte's Rating

---