Time: 7:00PM
Status: Hungry like a hippo
Plan: Head to Tokyo Thyme for some awesome Japanese Food
Sounds like a plan for a great dinner right? Wrong. Turns out that the shop was closed for the Easter weekend! :( Since I didn't want to stuff myself with glorified Macaroni & Cheese at the Mac Shack, dad and I went to another Japanese restaurant: Irashai Sushi.
Let's just breeze over some of the details so we can get to the highlight of this post…
Ambiance: Dim and uncomfortable like a bat cave (and not likeBatman's either, just a regular ol' bat cave).
Service: Waitress was not enthusiastic at all, especially when bringing our food to our table.
The following are some photos I took of the mediocre food we received: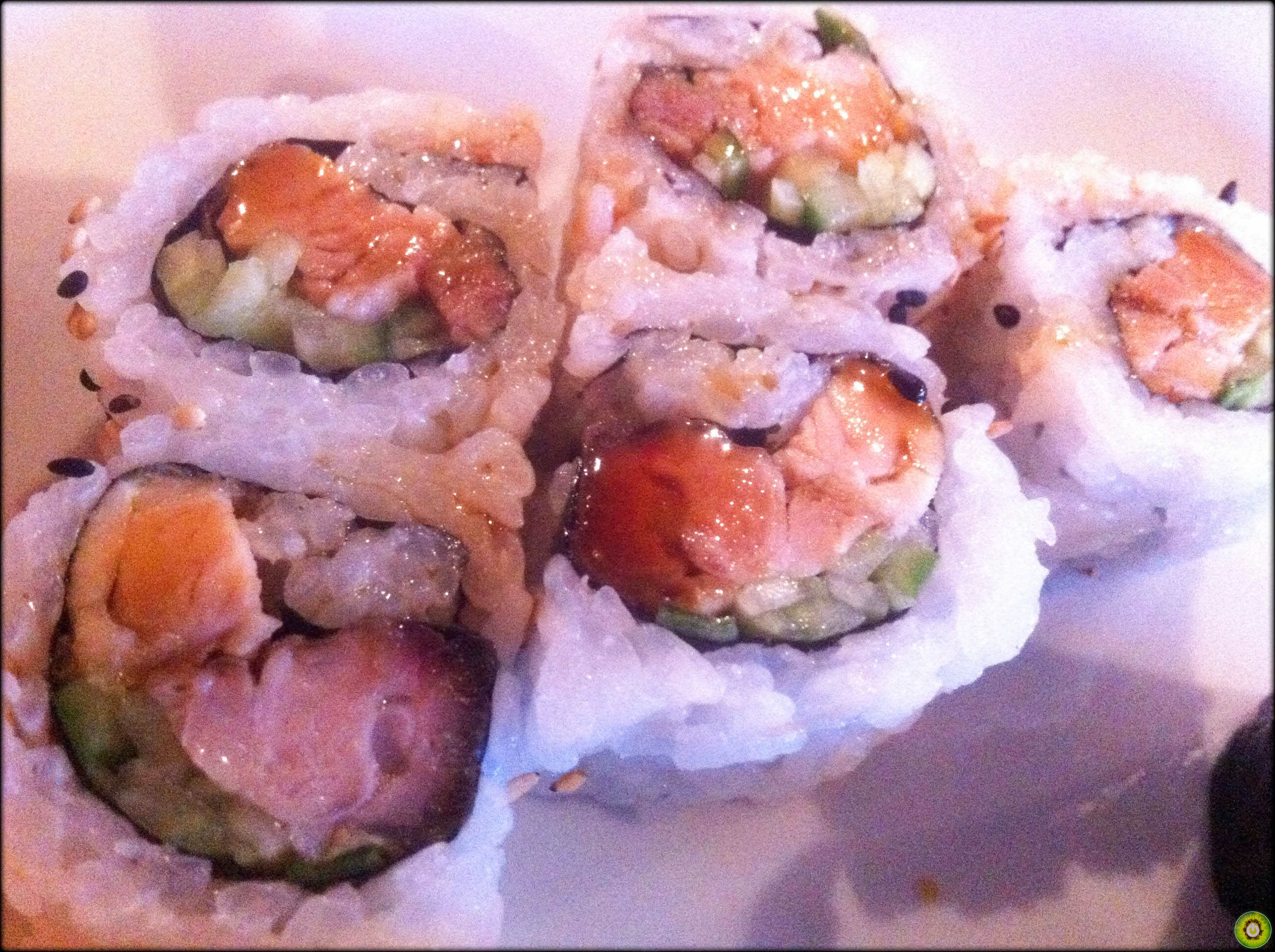 Chicken Teriyaki Roll ~ My recommendation to the owner is to just rename the roll to "Chicken Roll w/ Several Drops of Teriyaki Sauce on Top of the Rice"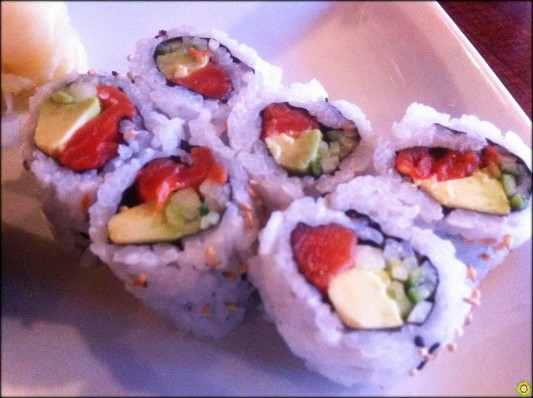 Alaska Roll ~ Tasted like nothing, not sure why…
Negitoro Roll ~ Definitely the best roll that we ordered. Although, that's not much of an accomplishment in this case.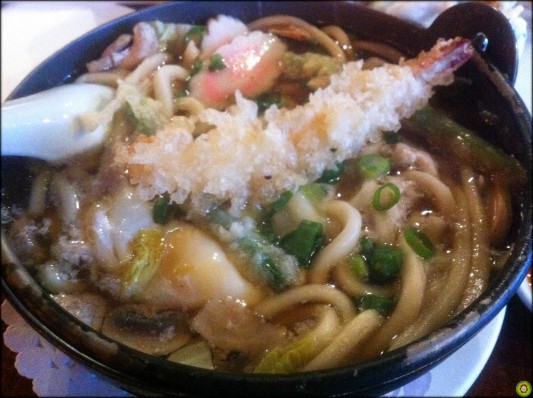 Nabeyaki Udon ~ I typically like to try out the soup base of any noodle dish, but I wasn't even slightly inclined to do so today. The soup simply looked murky – definitely not made with care. Although the portion size may look generous, do not be deceived! In fact, the bowl is mostly filled with onions and lettuce.
Now, for the main part of the meal that agitated me the most: the "Dynamite Roll."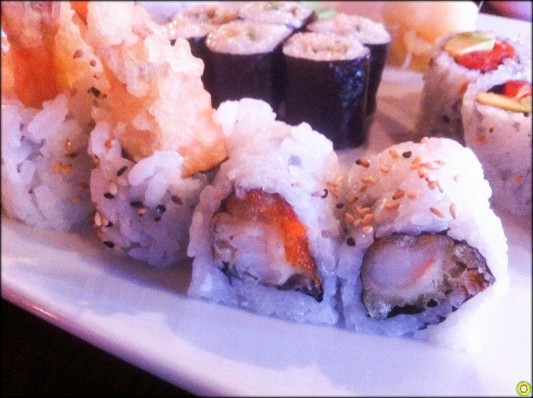 As you can see, it really does look like a stick of dynamite. And I'm not kidding when I say this:  My dad said,
They should rename it as "Tempura Roll"
Haha! And they really should because a dynamite roll (at the very least) has avocado, cucumber, and crab meat… while all they have is a prawn tempura and a little bit of roe eggs. This dynamite? TOTAL DUD!
So, I definitely wouldn't recommend going to this place. Instead, head over to Tokyo Thyme for some truly creative works of culinary art!
Foodobyte's Rating

---