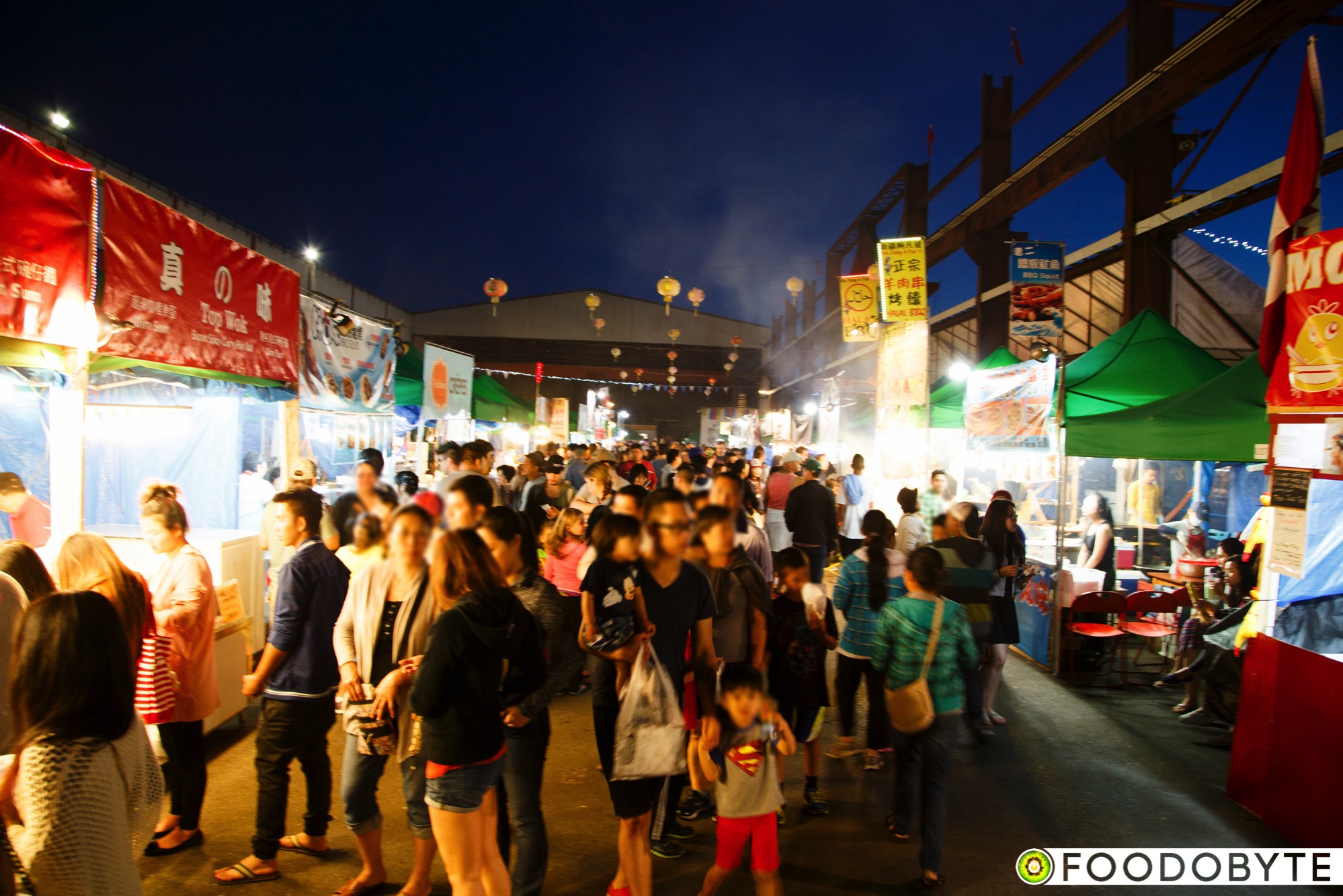 It's summertime! Thanks to Chinese Bites, hippoCHAN and I were able to check out the International Summer Night Market (the one near Home Depot, not the casino). We were given VIP passes so we tried to eat everything. Seriously. Fatness madness.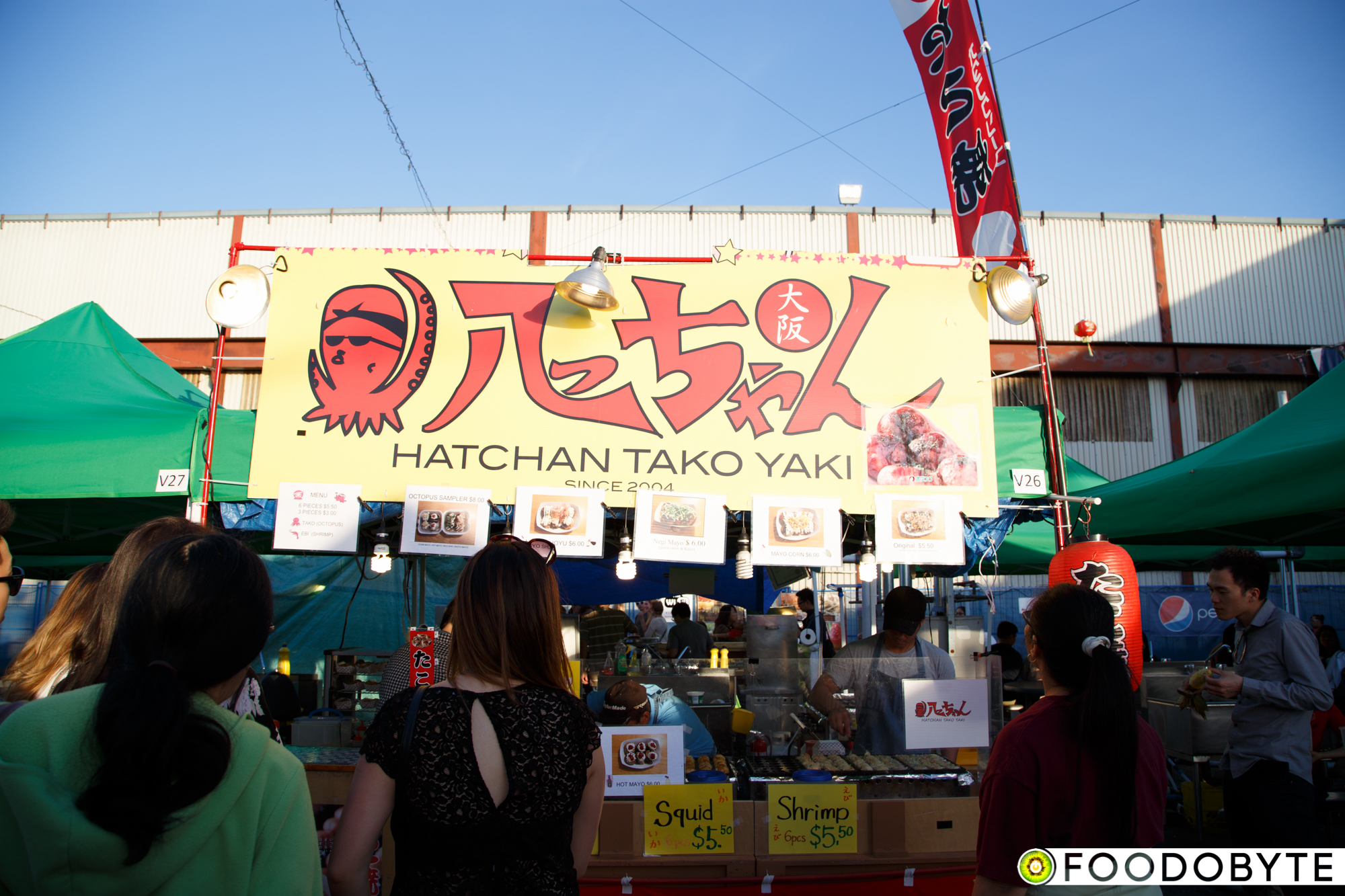 We made rounds of the night market before we actually got anything. Passing by the other bloggers, we saw everybody was getting Takoyaki. WHERE! – I asked very politely in a totally reasonable decibel for outdoors. Hatchan Tako Yaki, that's where.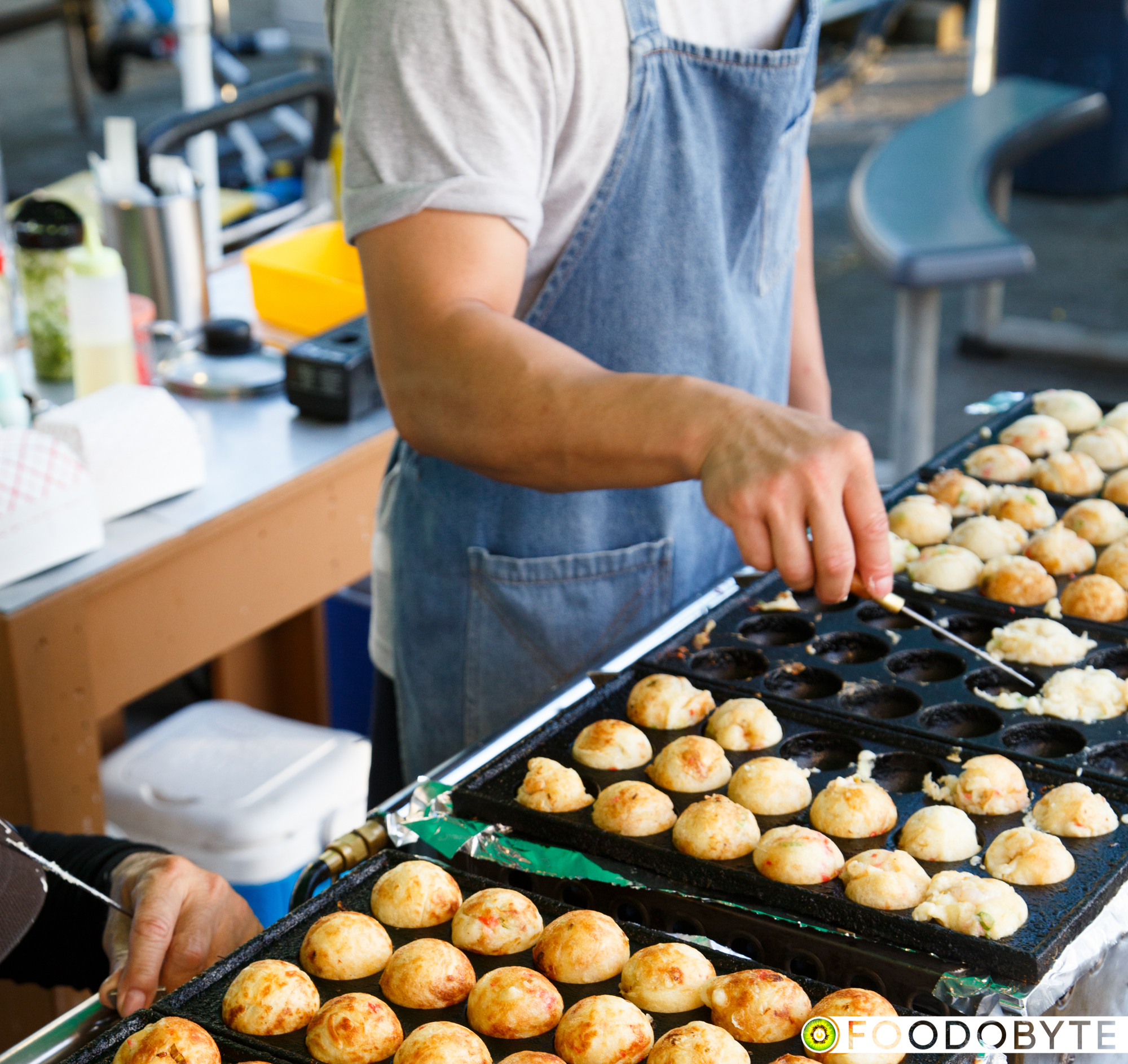 So many takoyakis!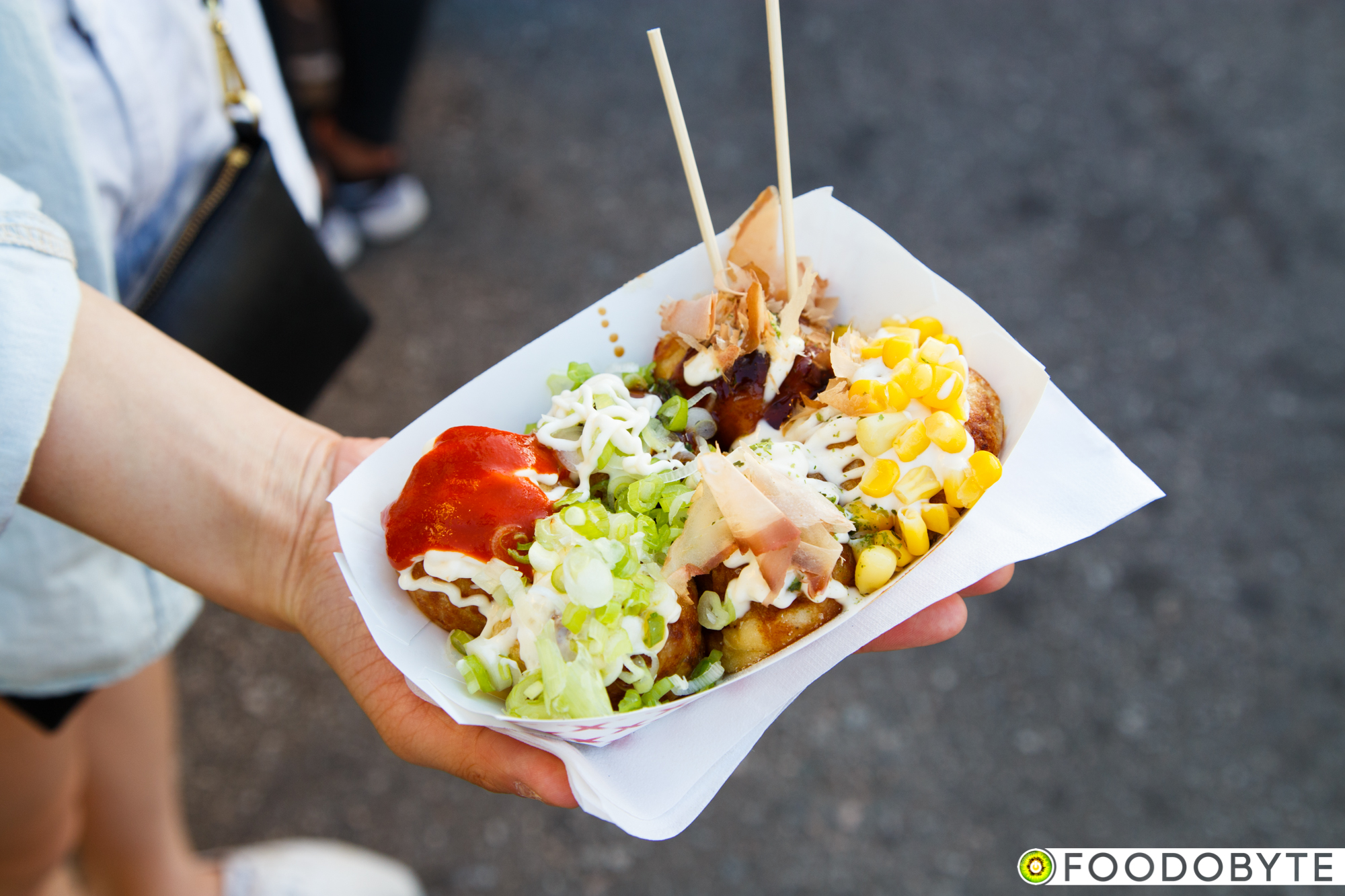 We got the sampler that included four different flavours: original, sriracha, green onion and corn. To keep it short, all were awesome. But if I really had to choose, I would go for the sriracha!
hippoCHAN always gets BBQ Squid, so we got some from Lao Er BBQ Squid.
Shoutout to M from Foodology for offering to be my beautiful hand model.
Halal BBQ was grilling some skewers. We ordered the Chicken Skewer and didn't like it because of the excessive cumin. There are other spices, ya know =.=
We already had takoyaki, so we got Japanese BBQ from TOYOTA-YA Japanese Grill Stand.
Not sure how Japanese-y it was, since it was just some chicken wings.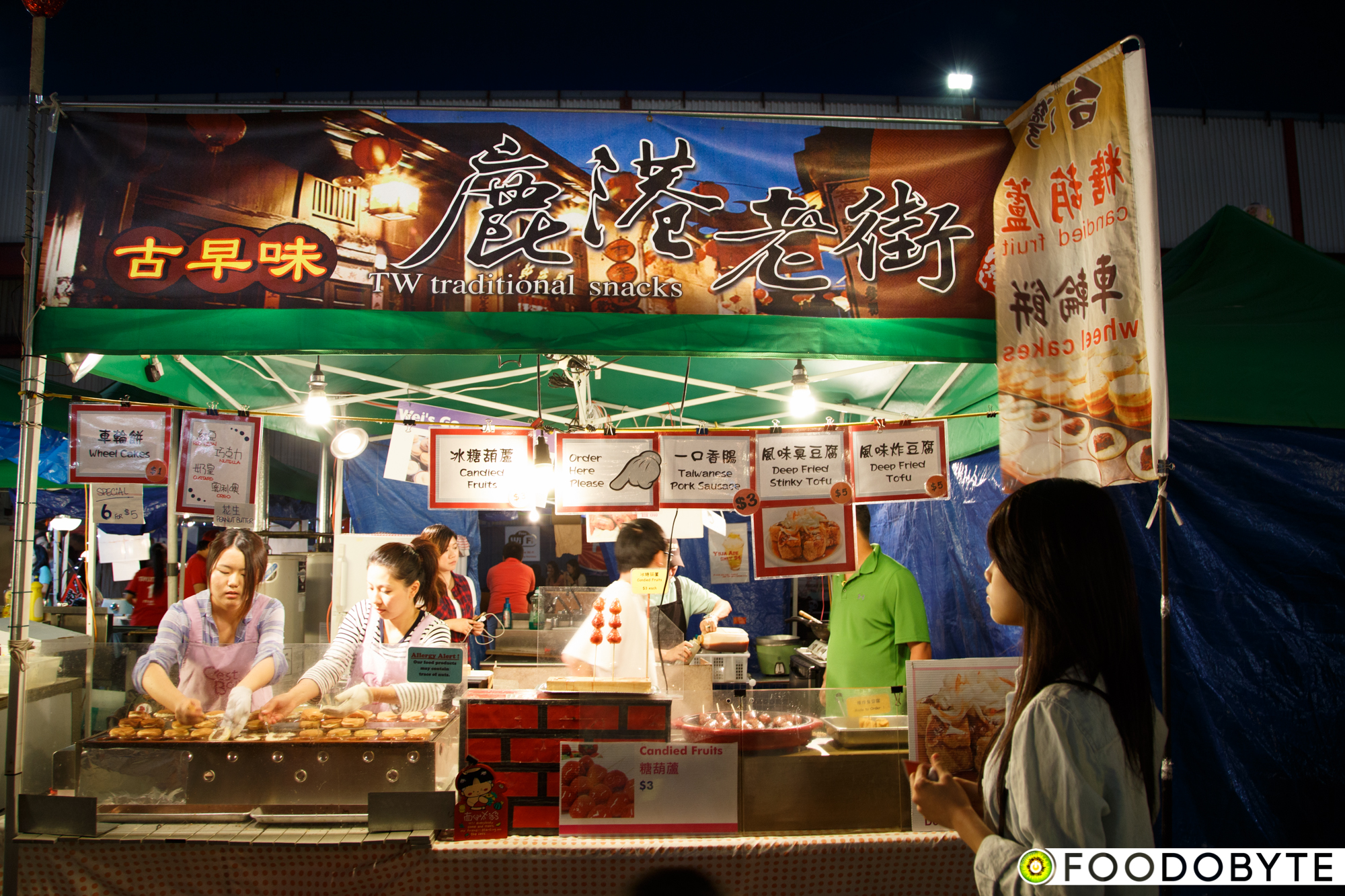 This was our absolute FAVOURITE stand of the night! TW Traditional Snacks rolled out some delectable Wheel Cakes that had a variety of fillings. If you don't go here, why I ask you… WHY!
hippoCHAN and I initially tried the Custard and Oreo… They were so good that we had to go back and try their Red Bean, Peanut Butter and Nutella!
They're soft, not too sweet and true to its flavours. Absolute perfect desserts for hippoCHAN and I.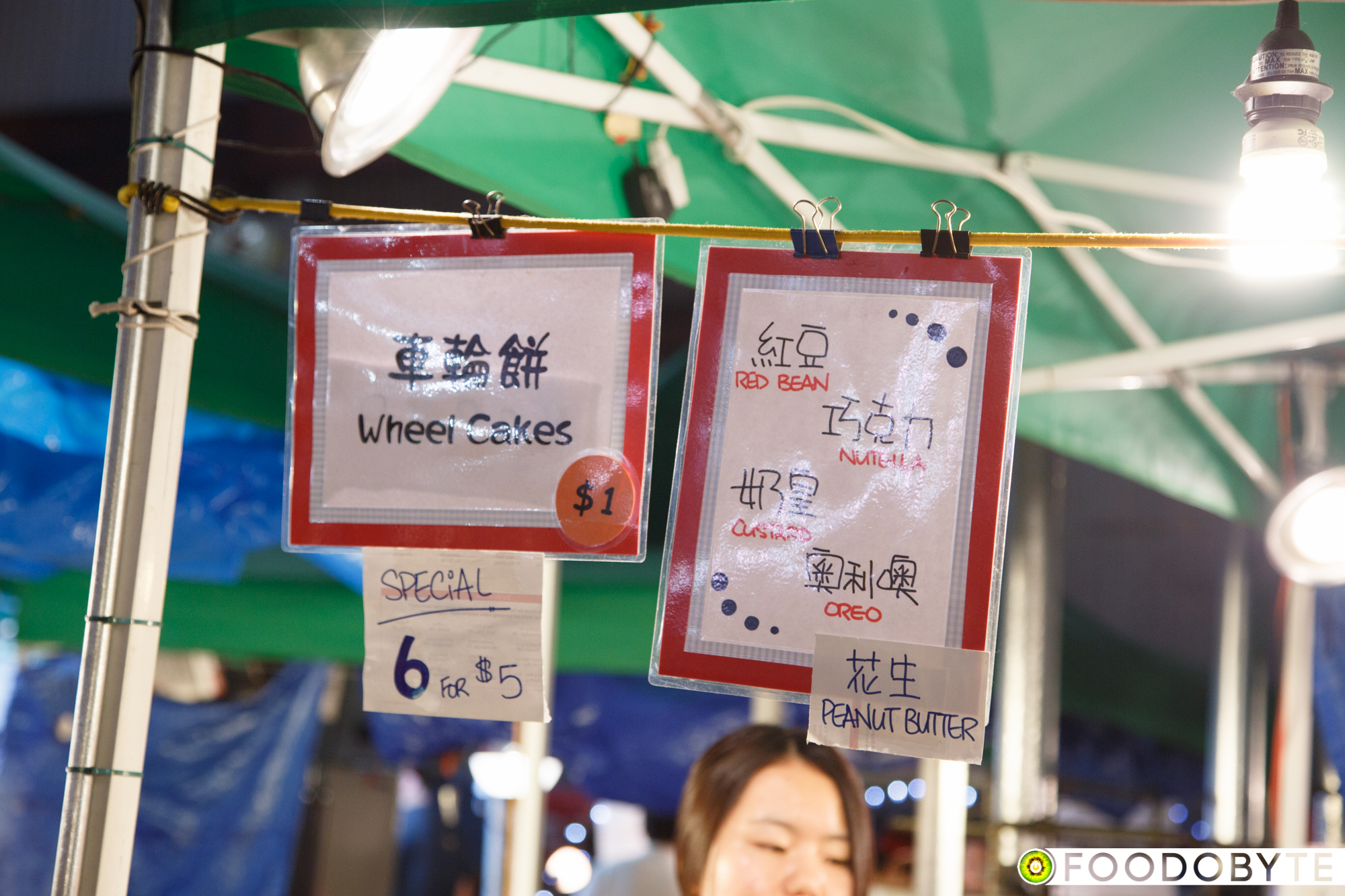 They're only $6 for 5, so get all of them. You'll love em!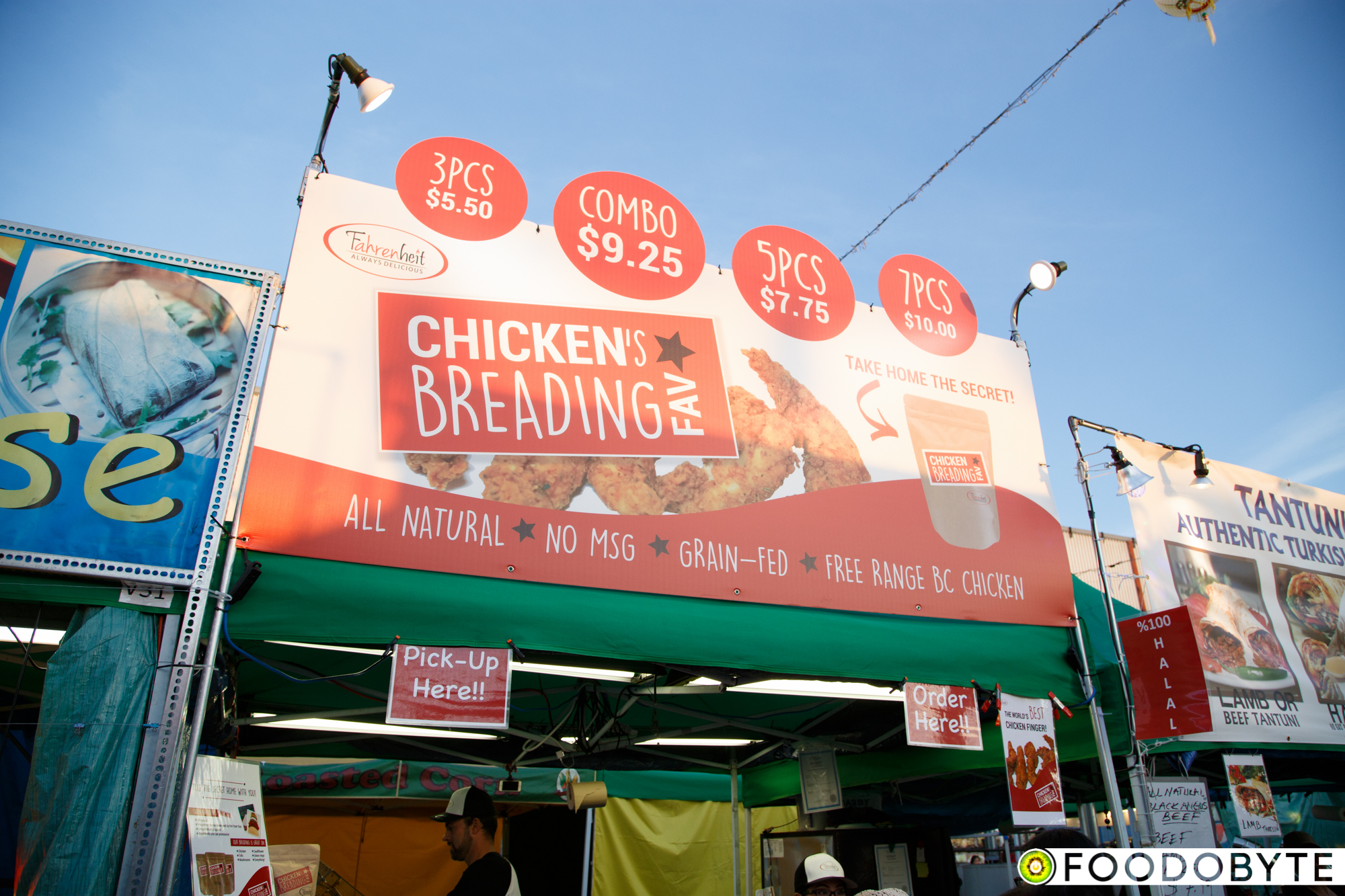 Chicken's Breading FAV was frying Chicken Fingers! They had original and spicy flavours. Go for the spicy :)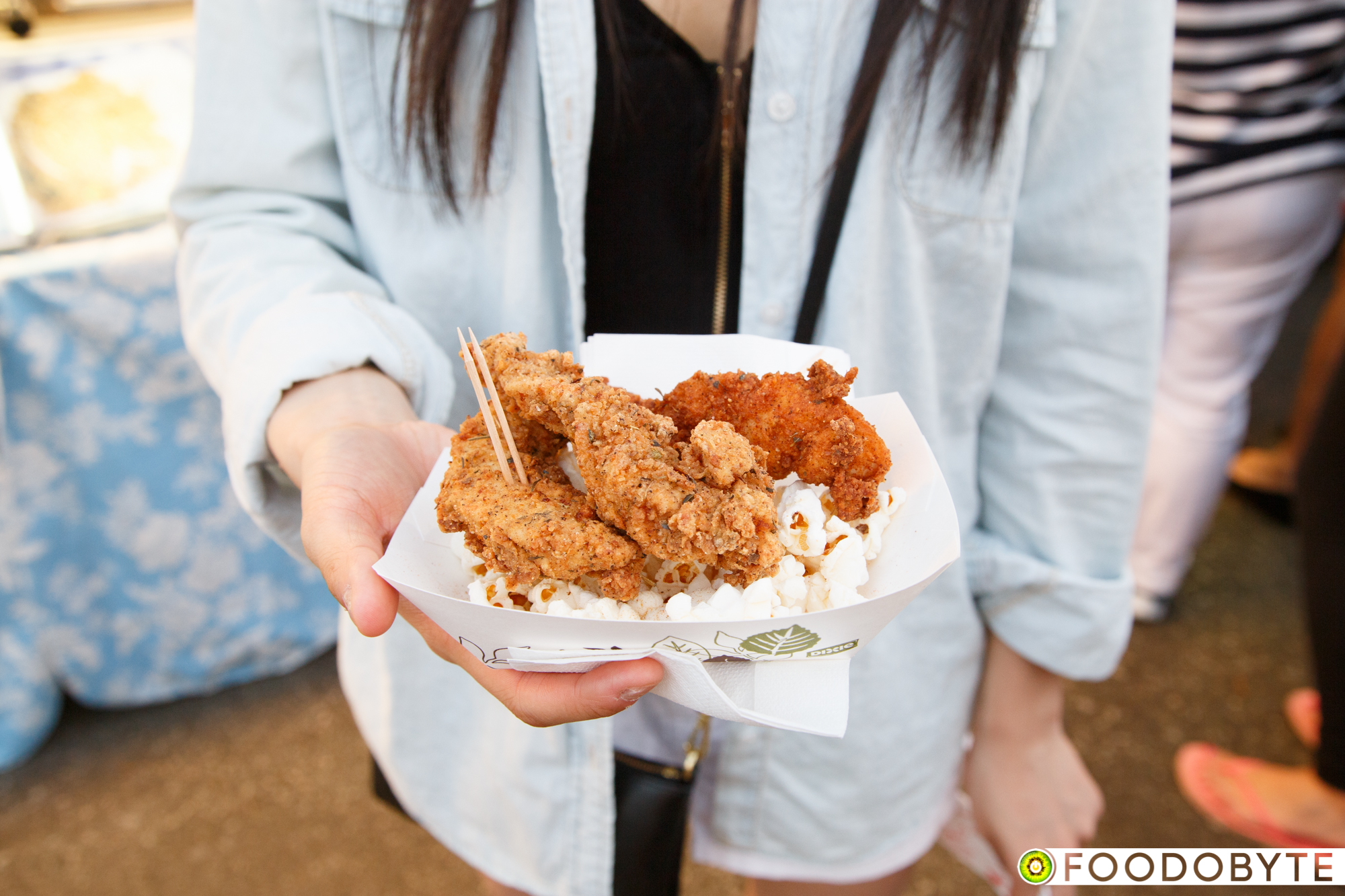 Served on an airy bed of popcorn, the chicken fingers had a great crunch and juicy centre.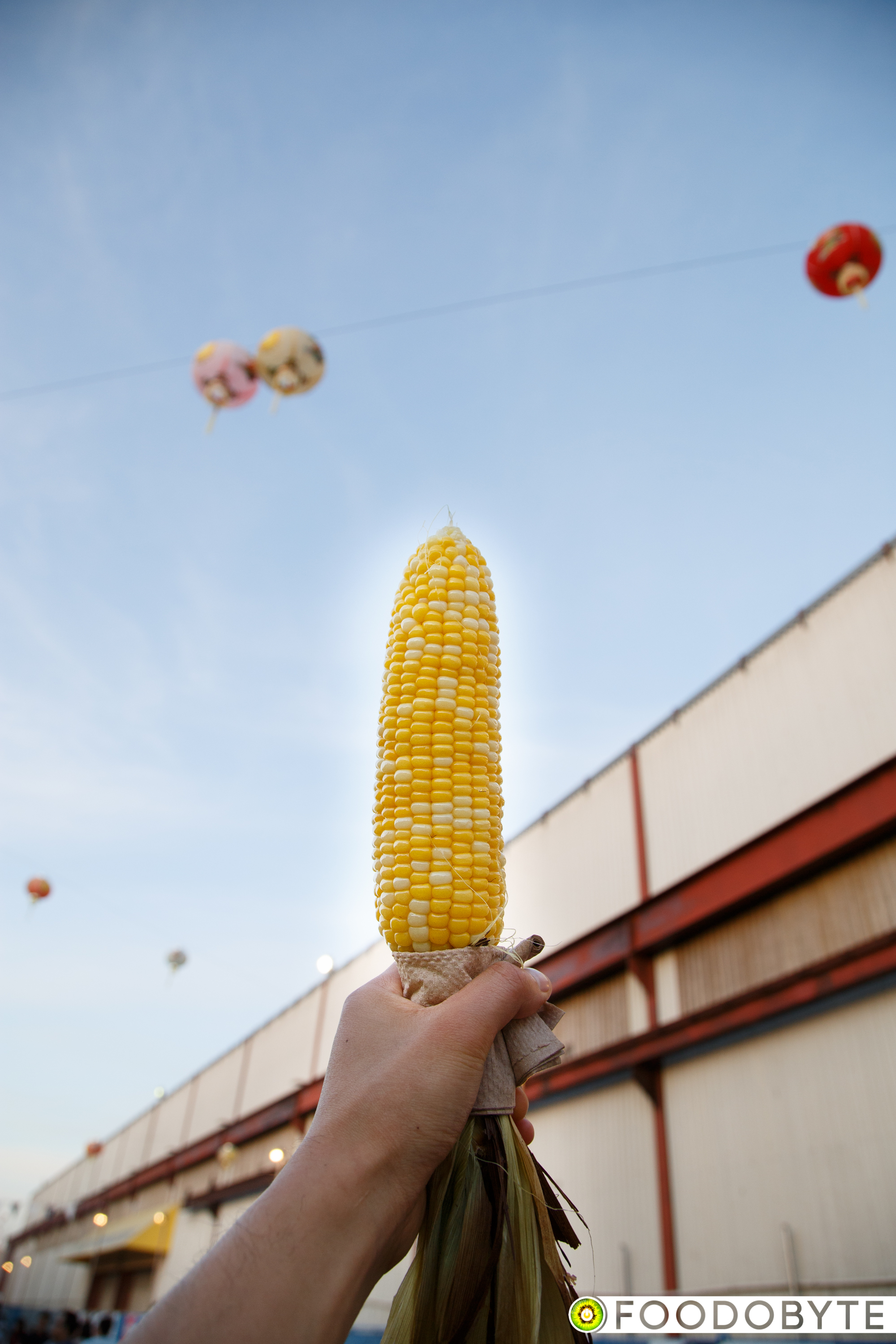 CORN! I forgot which stall served them, but they had a bunch of different seasonings, so mix it up. Be careful to not add too much though, otherwise it'll just be too salty.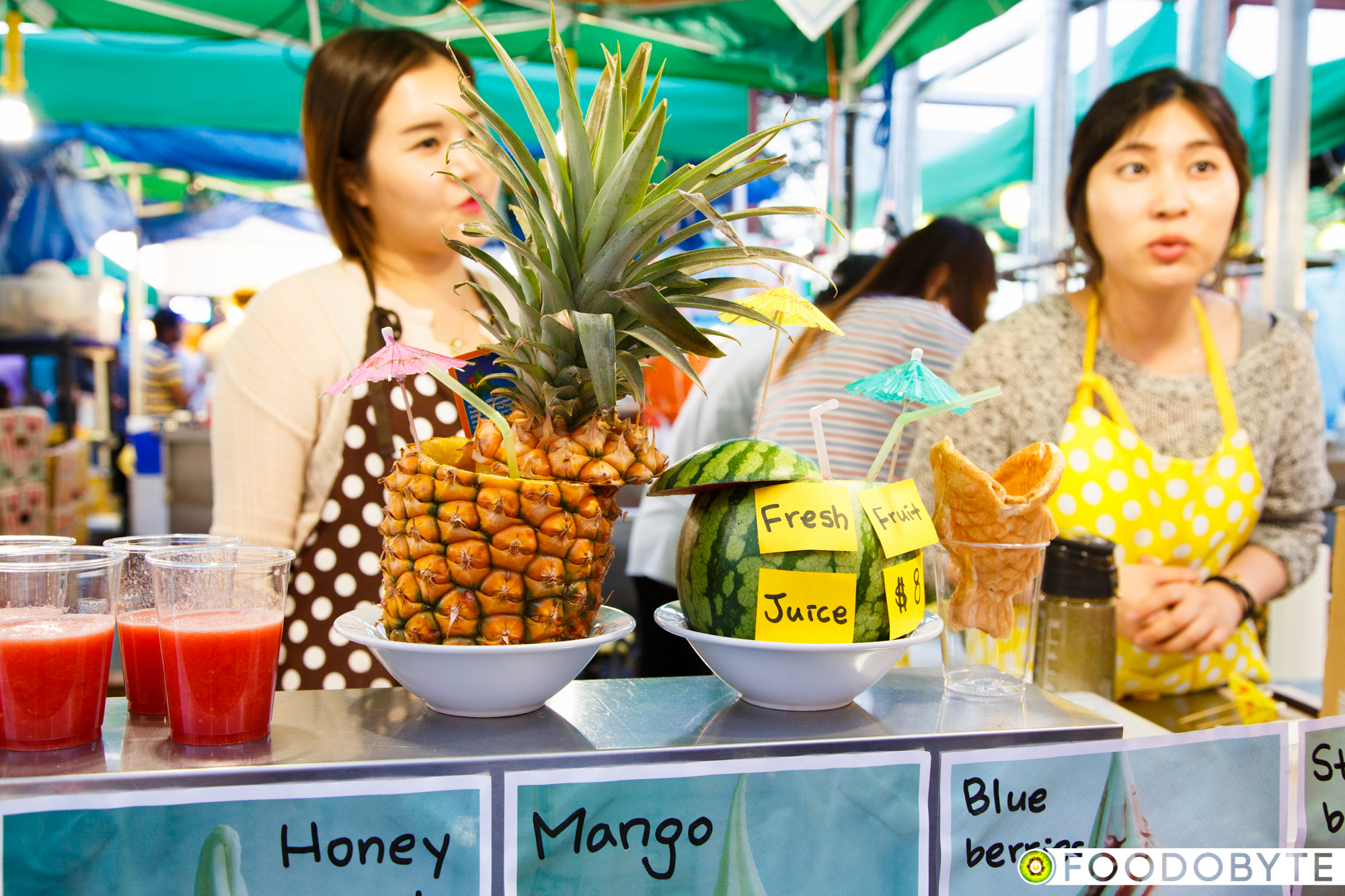 Wanna turn heads when you walk down the night market aisle? Carry one of these bad boys – Pineapple or Watermelon Juice in their original fruit form. So simple, but so well done. No added sugar!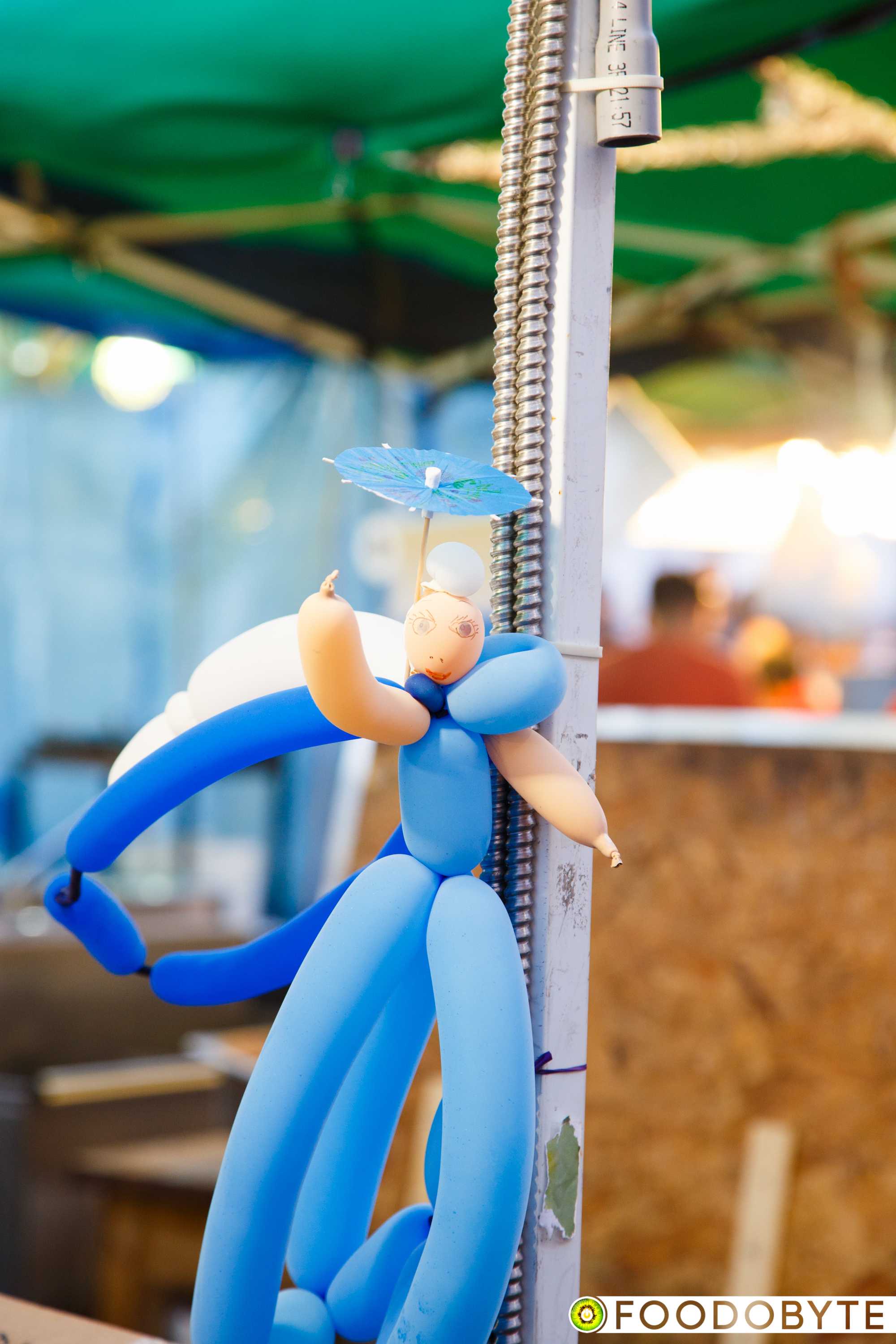 Meet the most vulgar balloon doll I've ever seen.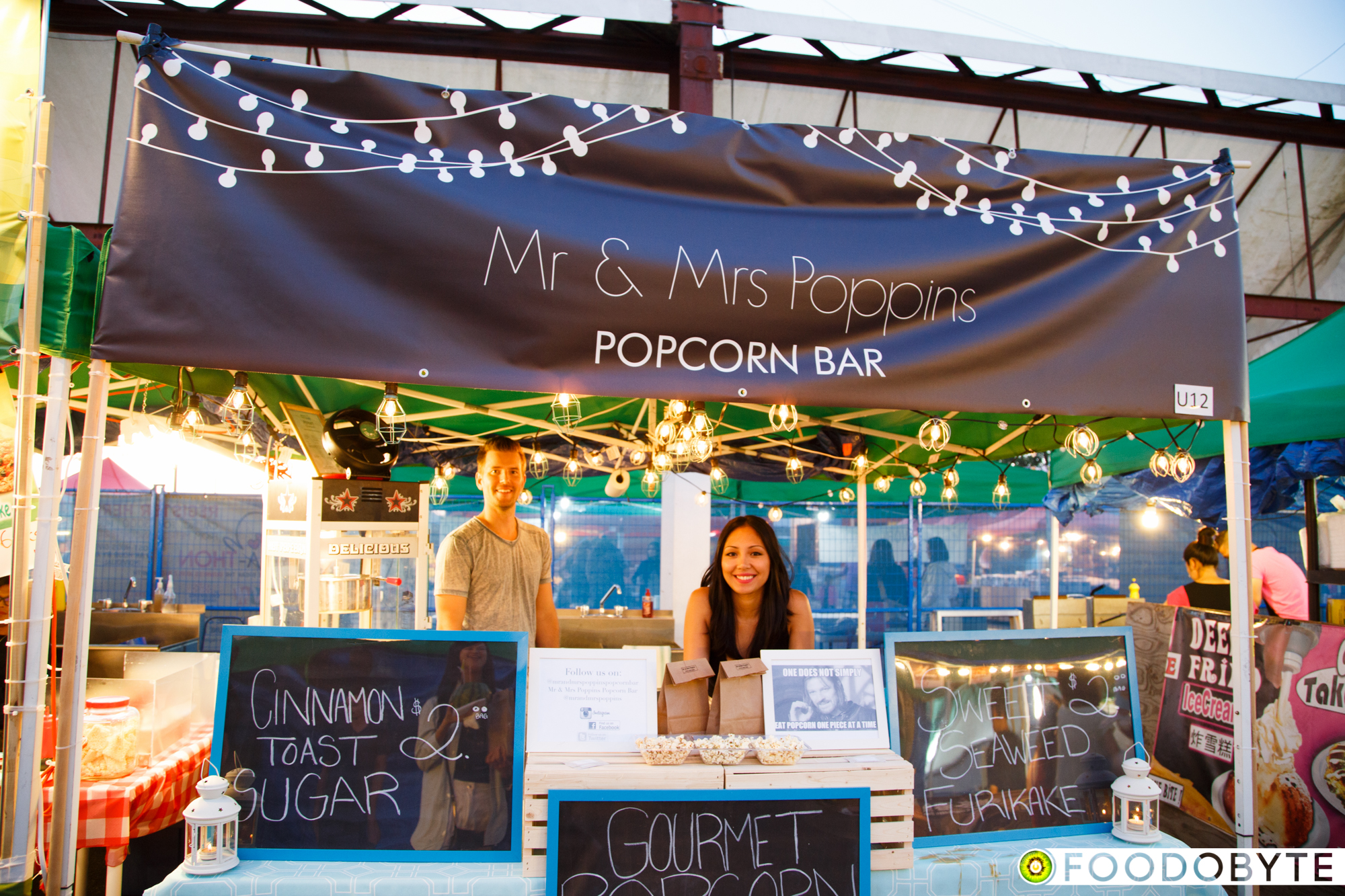 Mr & Mrs Poppins was serving… you guessed it, gourmet popcorn! Three different flavours: Cinnamon Toast Sugar, Sweet Seaweed Furikake and Truffle Oil.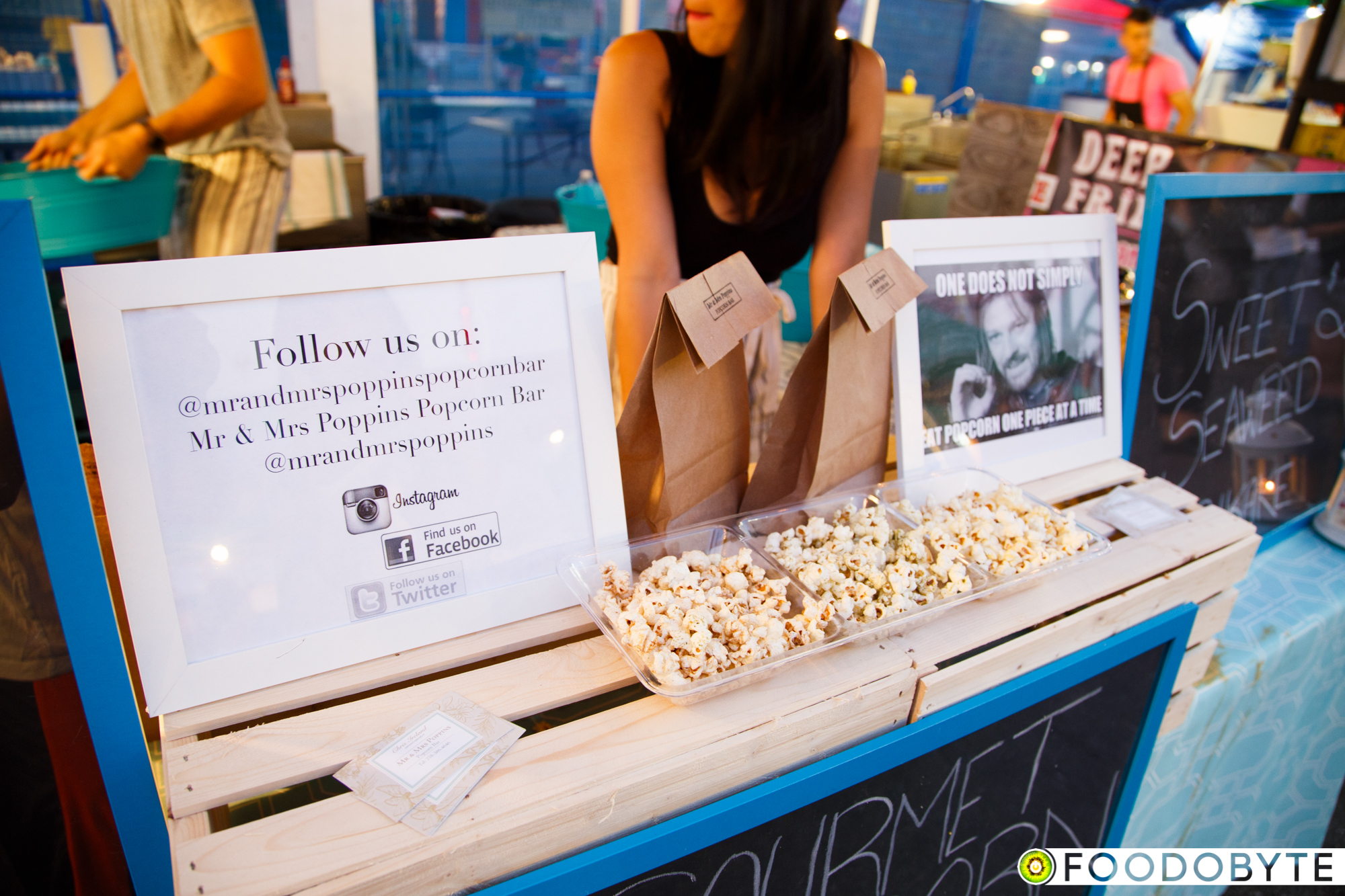 They have some samples so you can try and see what you like before committing to a long-term popcorn relationship.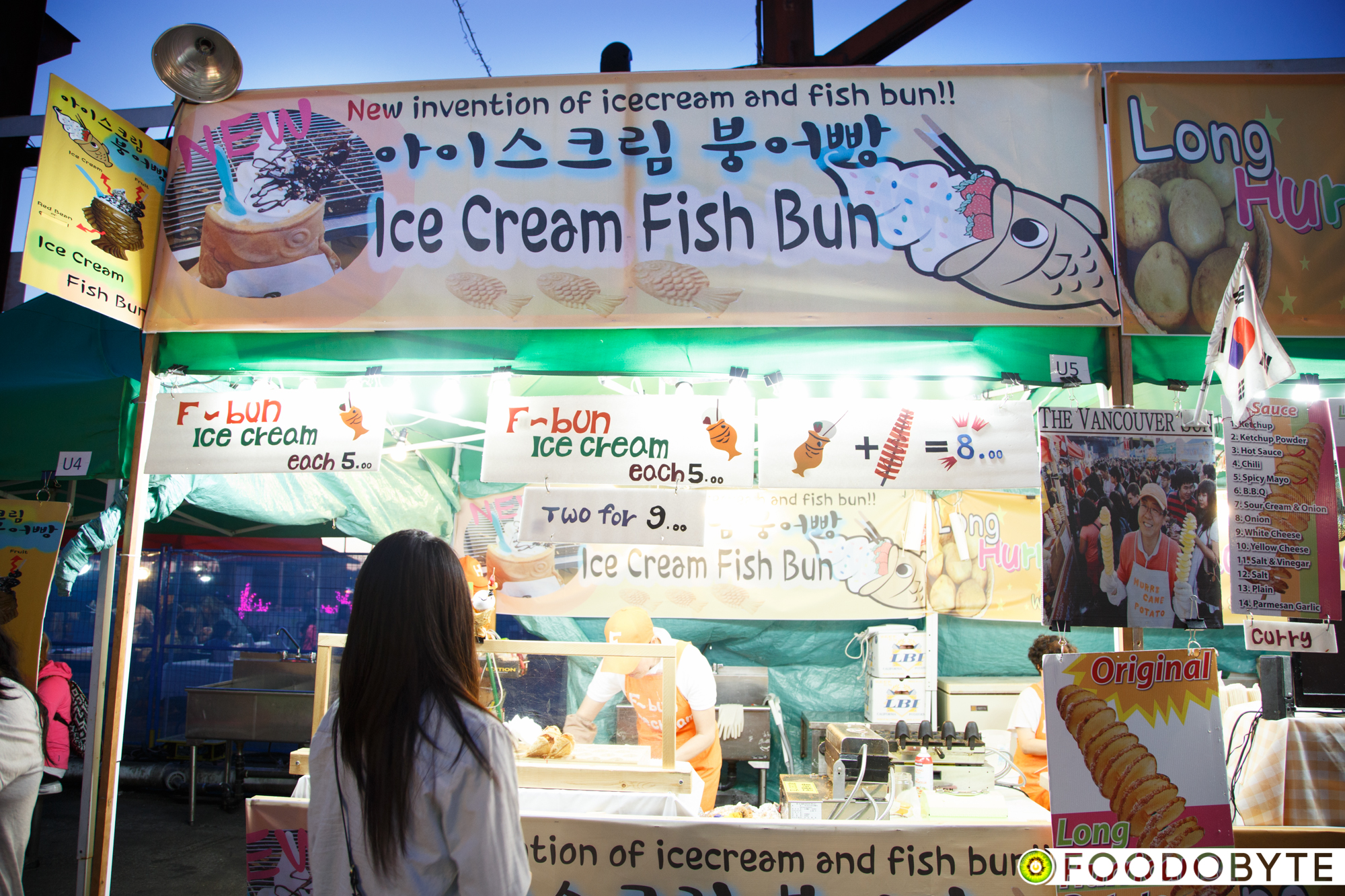 hippoCHAN loves foods that are cute. Naturally, she was drawn to the Ice Cream Fish Bun!
It was a waffle fish stuffed with ice cream, red bean paste and fruit in its face hole. Delicious! I liked this better than typical waffle cones.
Cocoro had a whackload of deep fried goodies, like Mars Bars and Oreos. Mmmm… but hippoCHAN and I decided to go with the healthier route and get some froyo!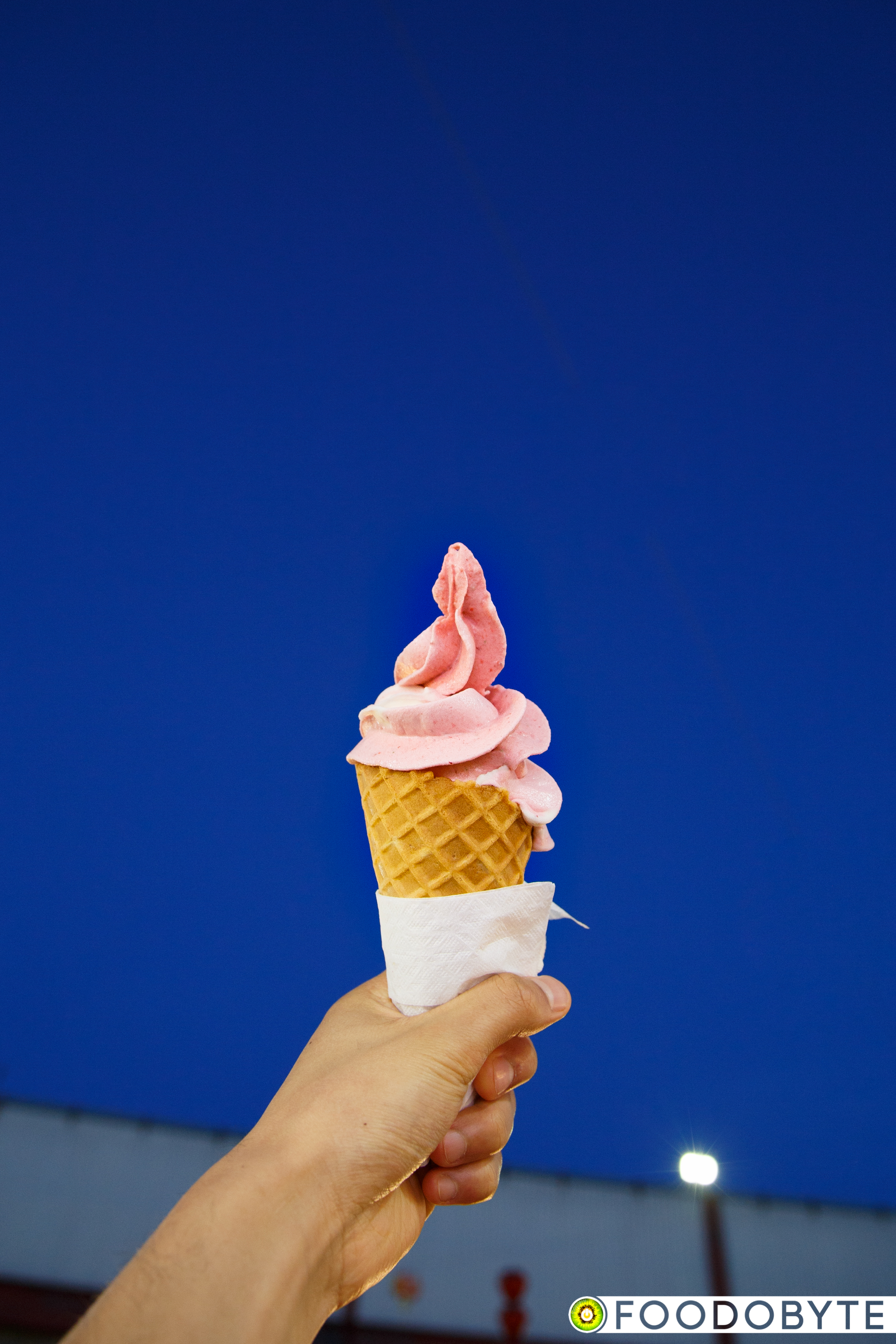 We got the Strawberry Frozen Yogurt and it was tasty.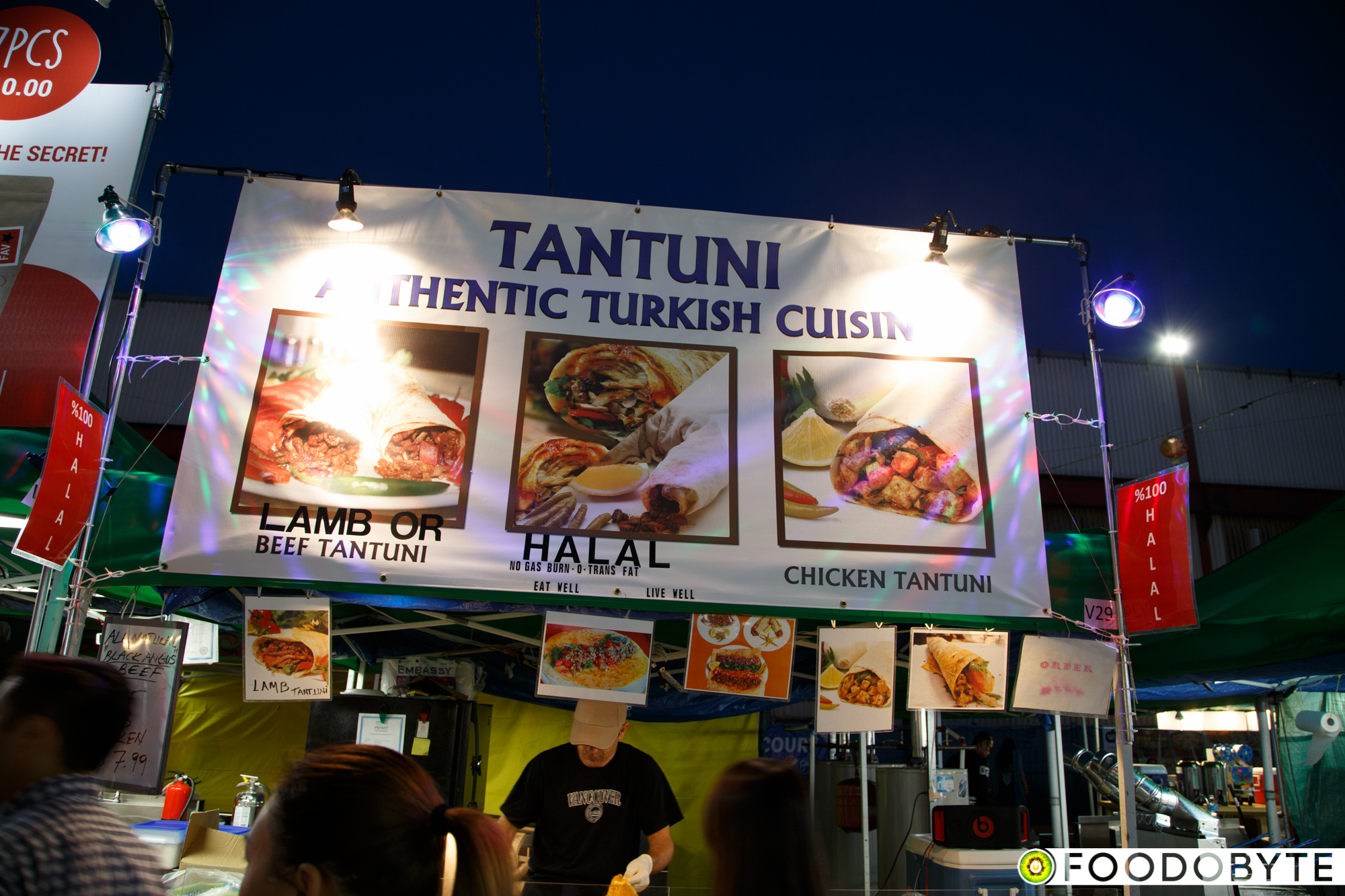 I've never really tried Turkish cuisine, so I was intrigued by Tantuni and its halal offerings.
We ordered the Chicken Tatuni that had some sort of seasoning, tomatoes and mint wrapped up. To be honest, we weren't fond of it… The flavours just didn't mesh together well.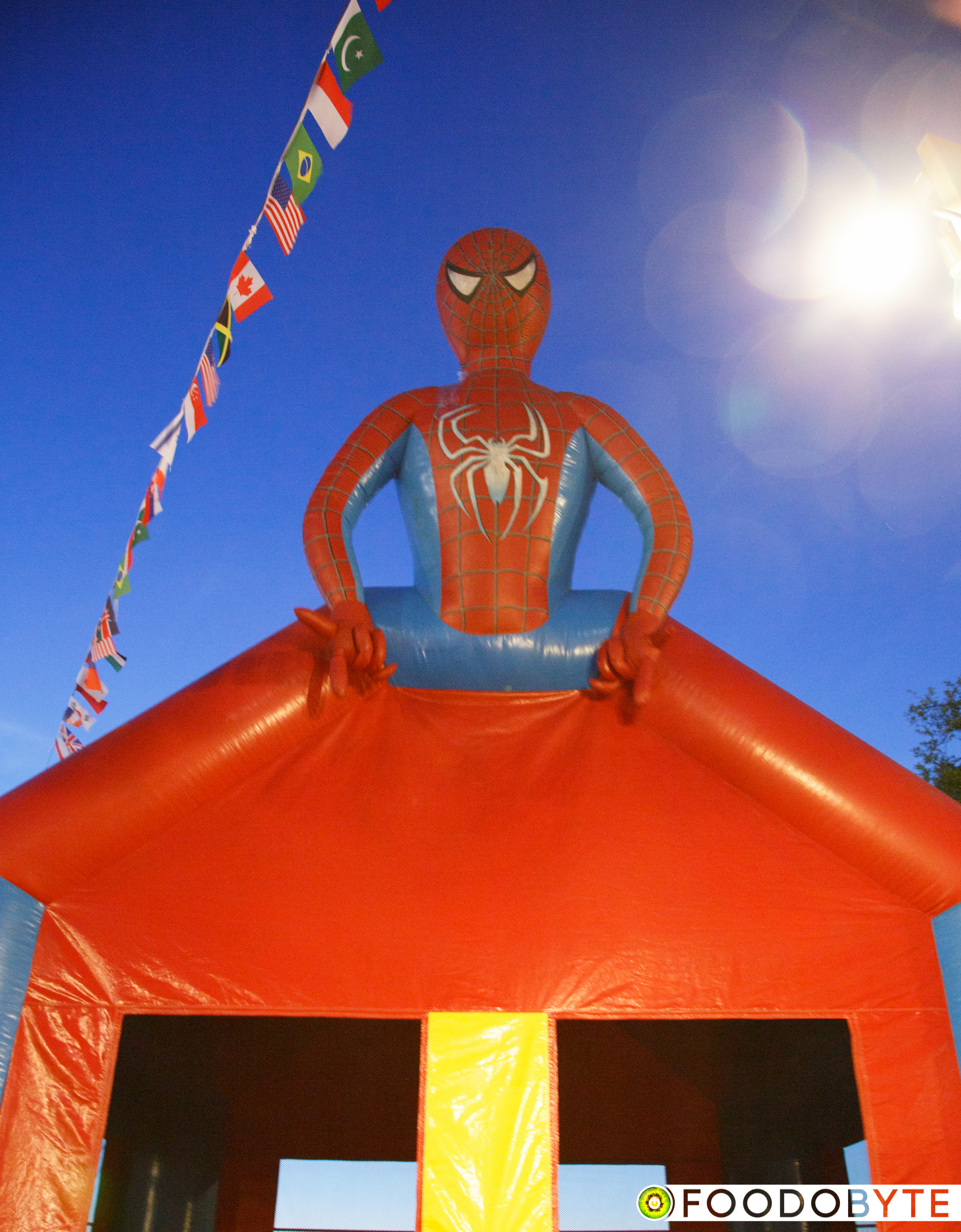 Who thought this was a good design?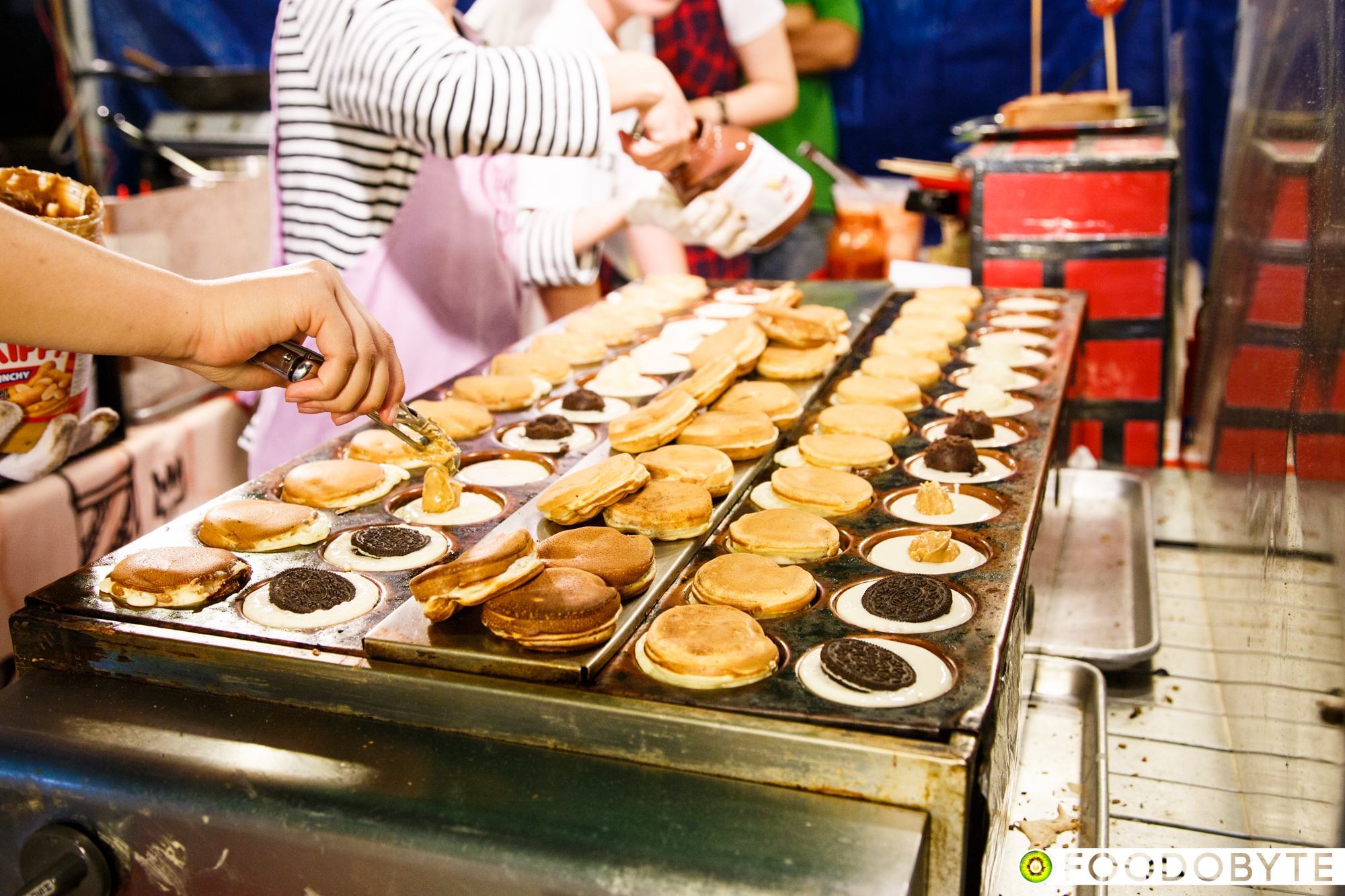 Seriously, get some wheel cakes. They be legitz.
This night market was much smaller than the one at River Rock Casino, but I kinda like that because we actually had room to breathe without elbowing others in the face. And not spearing people with rotato sticks.
The night market is open Friday and Saturday (6PM-11PM) and Sunday (6PM-10PM). Entrance is free, but parking does cost four bucks (there is street parking though). There's also a free shuttle bus service that runs from Bridgeport Station every 15 minutes.
Disclaimer: hippoCHAN and I were invited as media guests. All food and beverages were complementary, but all opinions are my own.