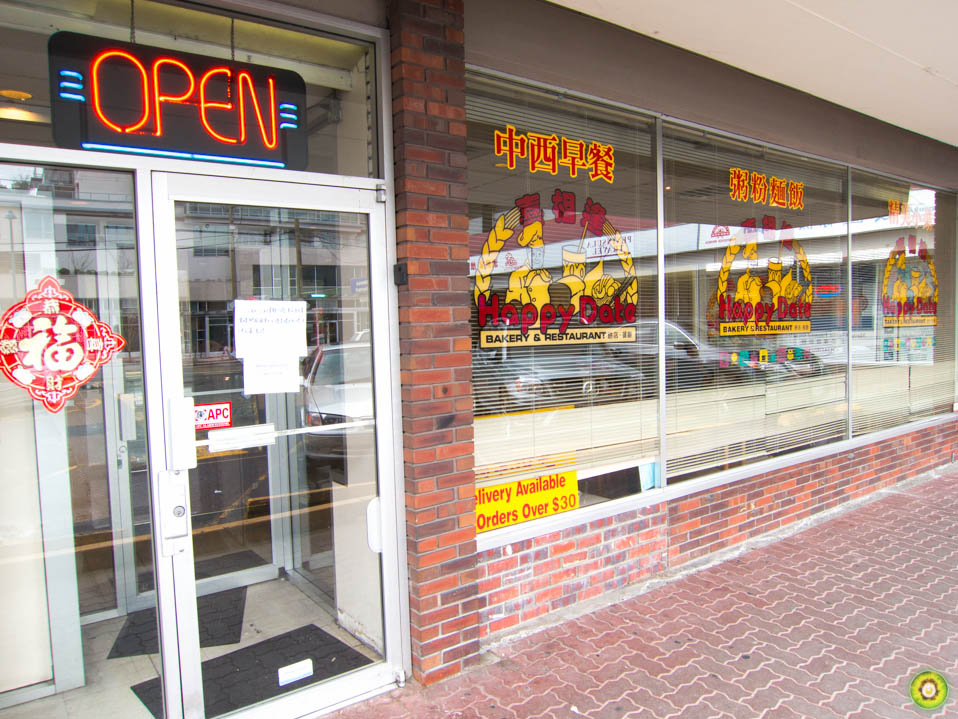 One Sunday, hippoCHAN and I were planning to keep it simple and eat some congee at Tai Hing. Unluckily for us, it was closed for a week or so for holiday! Because we still wanted some sort of breakfast-y meal, we walked a few stores down to Happy Date, a HK-style café.
Happy Date also has a bakery baked right in with the restaurant. I didn't try any of these goodies, but the bun that came with my meal was light and fluffy.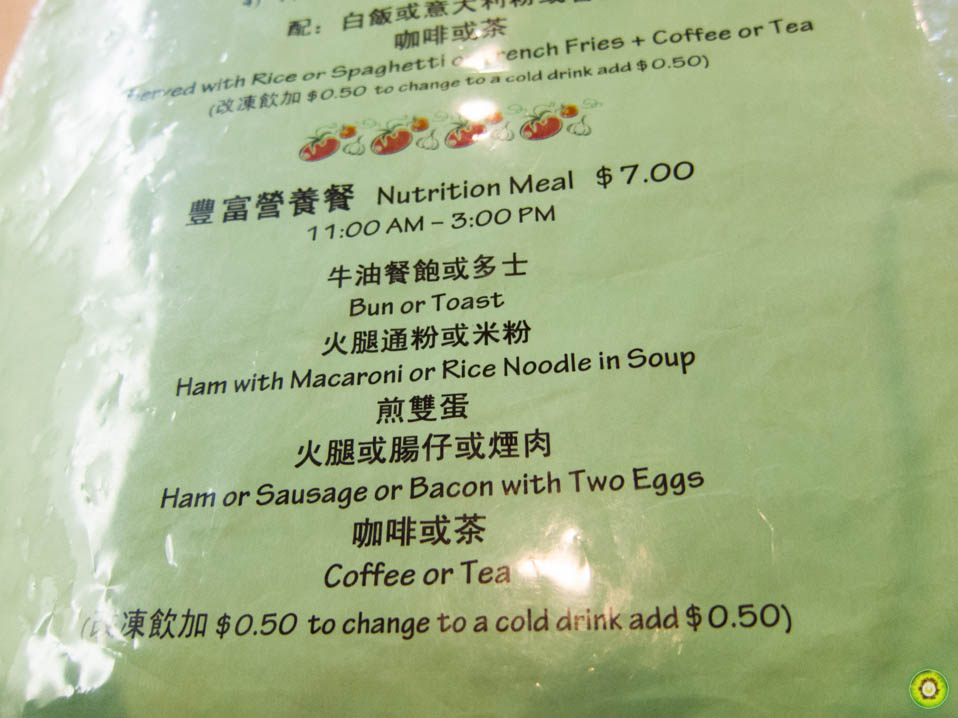 As a dietetics student at UBC, I couldn't help but giggle at their idea of a "Nutrition Meal." For $7, diners can build their own combo, selecting one option from each section.
As with many other Asian restaurants, it's always a good idea to wash your cutlery! Not quite sure how effective this method can be though… I wish someone would analyze the degree of cleanness before and after washing. That'd be an interesting experiment!
My safest bet with any HK breakfast is always Ham w/ Macaroni in Soup. Simply put, lots of ham and lots of macaroni :P The soup was pretty clean and not overly salty.
Not surprisingly, I got Ham again for the other half of my meal. I also ordered Sunny Side-up Eggs, which were very well done surprisingly. The runny yolk was delicious with the freshly baked bun that I ate before snapping a picture!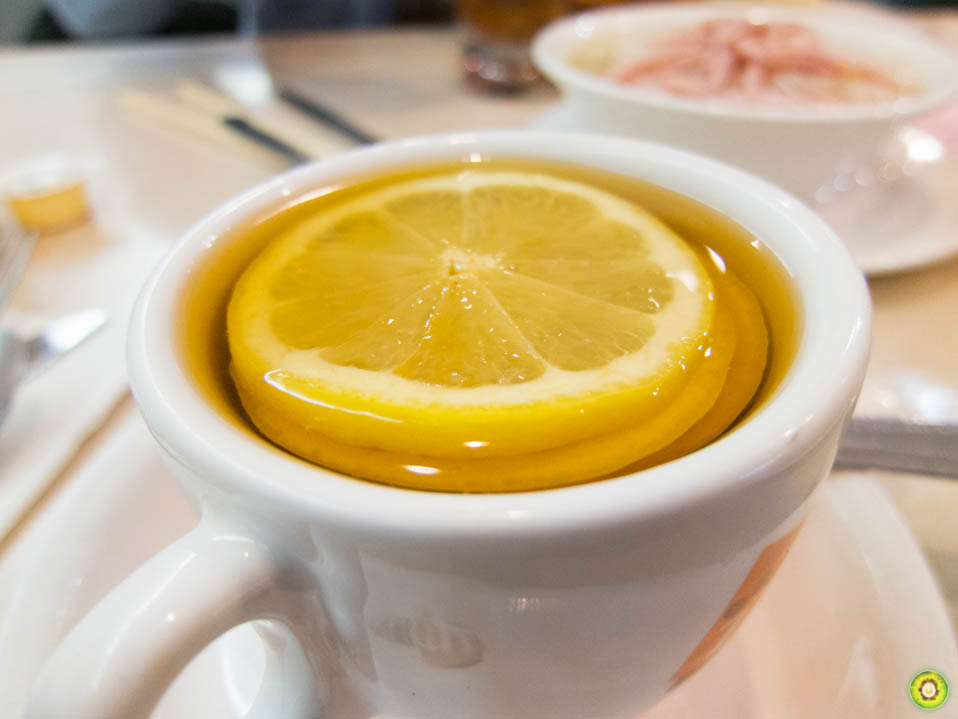 I was sorta sick that day, so it was destiny that hippoCHAN mistakenly ordered Hot Lemon Tea instead of Hot Milk Tea for me. They're pretty generous with the lemons: three medium slices that definitely packed an acidic punch.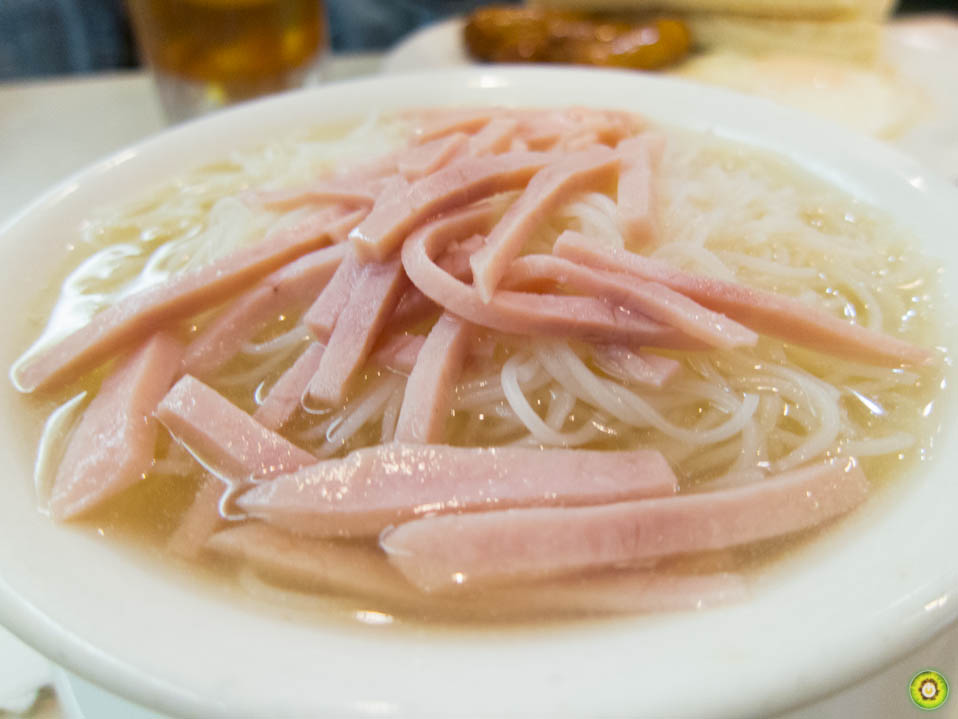 hippoCHAN ordered Ham as well, but with Rice Noodles.
For her second half, she picked Sausages w/ Over Easy Eggs & Toast. The one thing that I don't like about HK cafés is that they don't offer multigrain or other bread varieties.
Despite the cold weather, hippoCHAN still ordered the Iced Lemon Tea w/o Syrup. I guess drinking cold beverages can slightly increase the number of calories burnt as energy is spent on warming up the cold liquid within the body.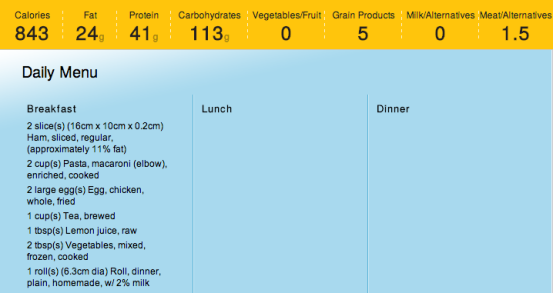 Just for fun, I conducted a food analysis of my meal.  As you can tell, this meal can definitely create a dent in your daily calorie intake.  Plenty of protein… I'm around 61 kg so I only need 49 g of protein.  One of the major concerns regarding this meal is the lack of vegetables!  There were only ~2 tablespoons of frozen vegetables, meaning that there were only two food groups being consumed:  Grains and Meats/Alternatives.  Try to incorporate at least 3 food groups in each meal!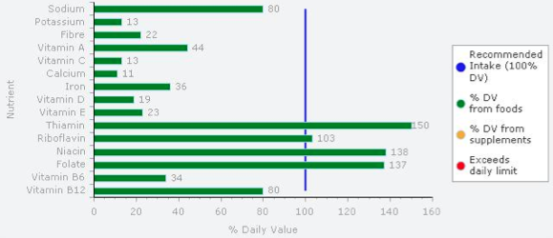 Another problem was the amount of sodium.  This meal provided 80% of my daily sodium intake… this calculation EXCLUDES the soup!  If I were to include, it would probably fly over 100%!
Final Bytes
Friendly and attentive staff!
Spacious seating!
Within walking distance of Richmond Centre!
Foodobyte's Rating

---