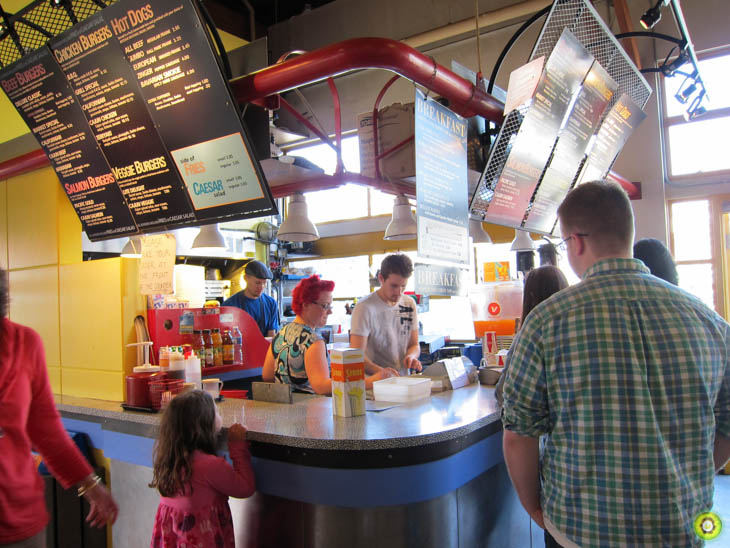 I absolutely love Granville Island! It's so nice to grab a byte and then follow up with a peaceful walk along the water. One food joint that I always visit on Granville Island Market Grill, home of my favourite burger of all time.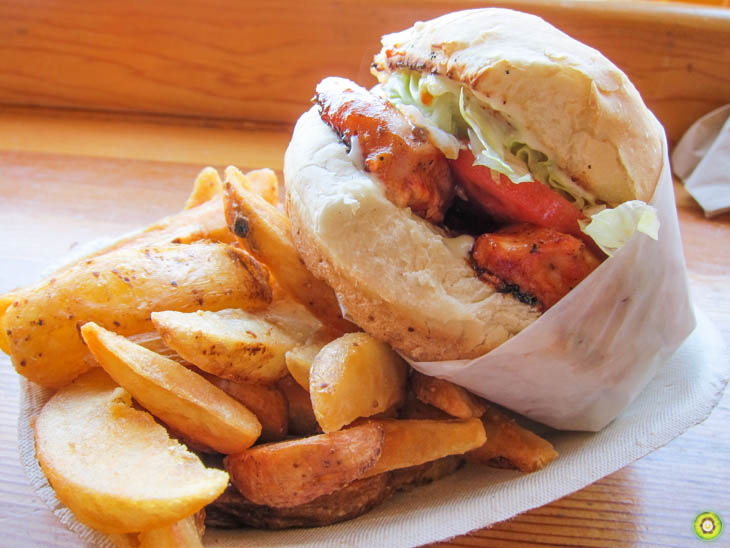 Here it is… the BBQ Chicken Burger ($9.15), made with home-made BBQ sauce, mayo, lettuce and tomato. I picked potato wedge fries as my side. And trust me, these fries were worthy of existing in the presence of this burger. They were textbook perfection: crispy on the outside, fluffy on the inside and lightly salted.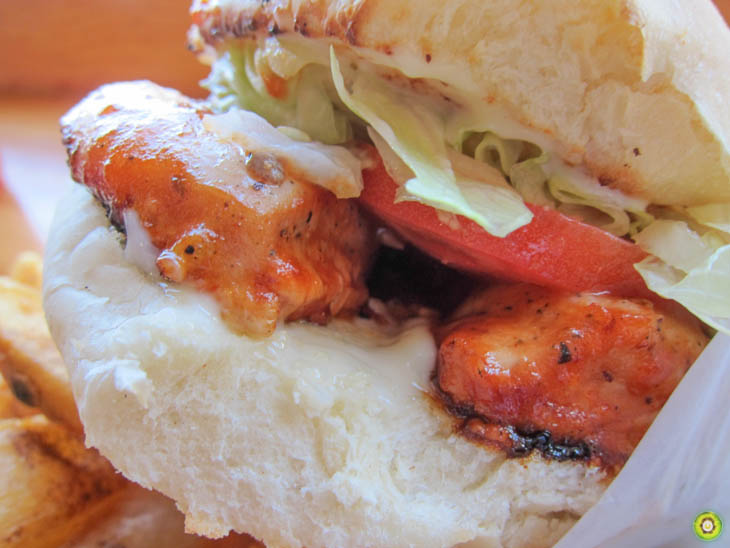 Moving onto the burger itself. Without fail, this burger sensually pleasured my tastebuds to climax. The oven-poached chicken breast was legit juicy, not just moist. BBQ sauce was on point and the homemade bun was the perfect pillow to hoist up those chicken breasts. SO GOOD!
hippoCHAN went the more traditional route and ordered the Deluxe Classic Beef Burger ($8.15), loaded with relish, onion, pickle, mustard, mayo, lettuce and tomato.
This burger was also very good. Although, it still wasn't as sinfully succulent as my BBQ chicken burger… my precious.
Final Bytes
Bring your own water bottle 'cos Granville Island drinks are $$$
Tables fill up quick! Have one friend order while the other scopes out open seats!
Birds outside will likely attack your fries so prepare your ninja skills
Foodobyte's Rating

---