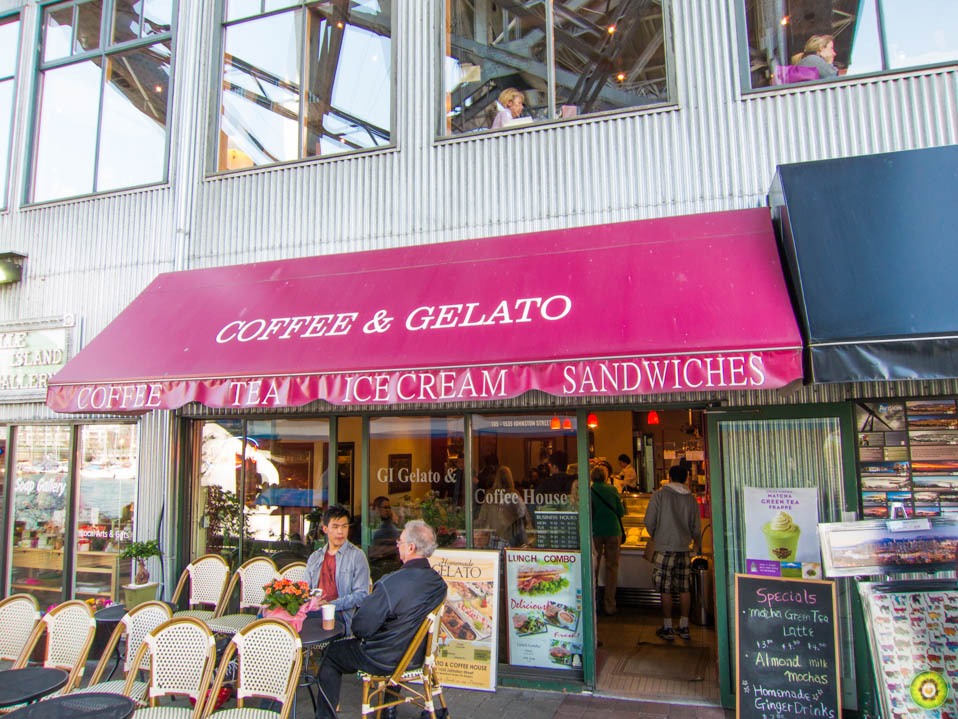 Part 2 of our adventure on Granville Island during Easter Weekend. After enjoying our meal at Tony's Fish & Oyster Café, we walked over to GI Gelato & Coffee House for some creamy desserts.
Their selection of gelatos and sorbets wasn't as big as Froshberg's or Marble Slab's, but we managed to find some flavours that pleased our palettes.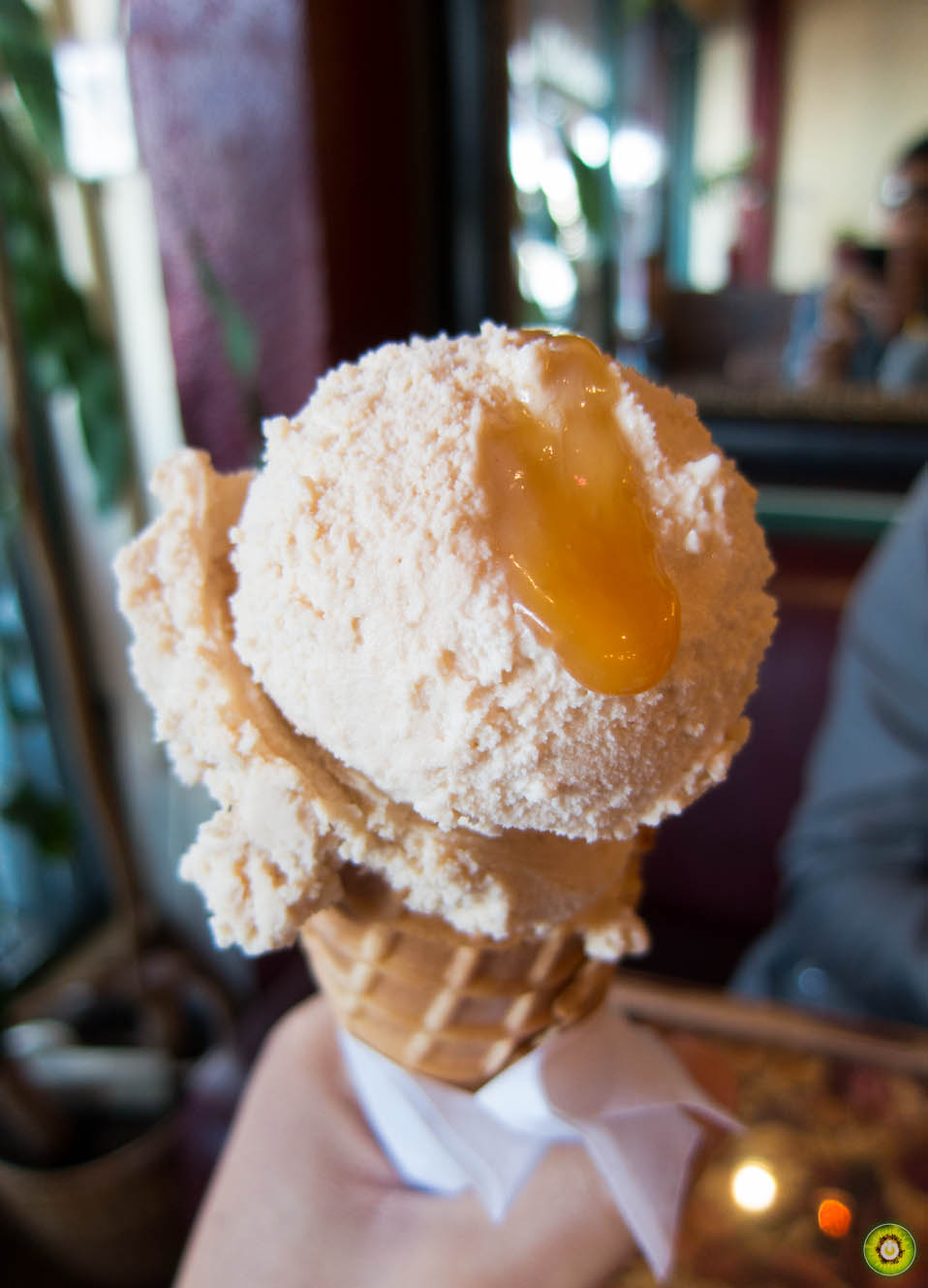 I got the Caramel w/ a waffle cone. It was decent… nothing special, haha!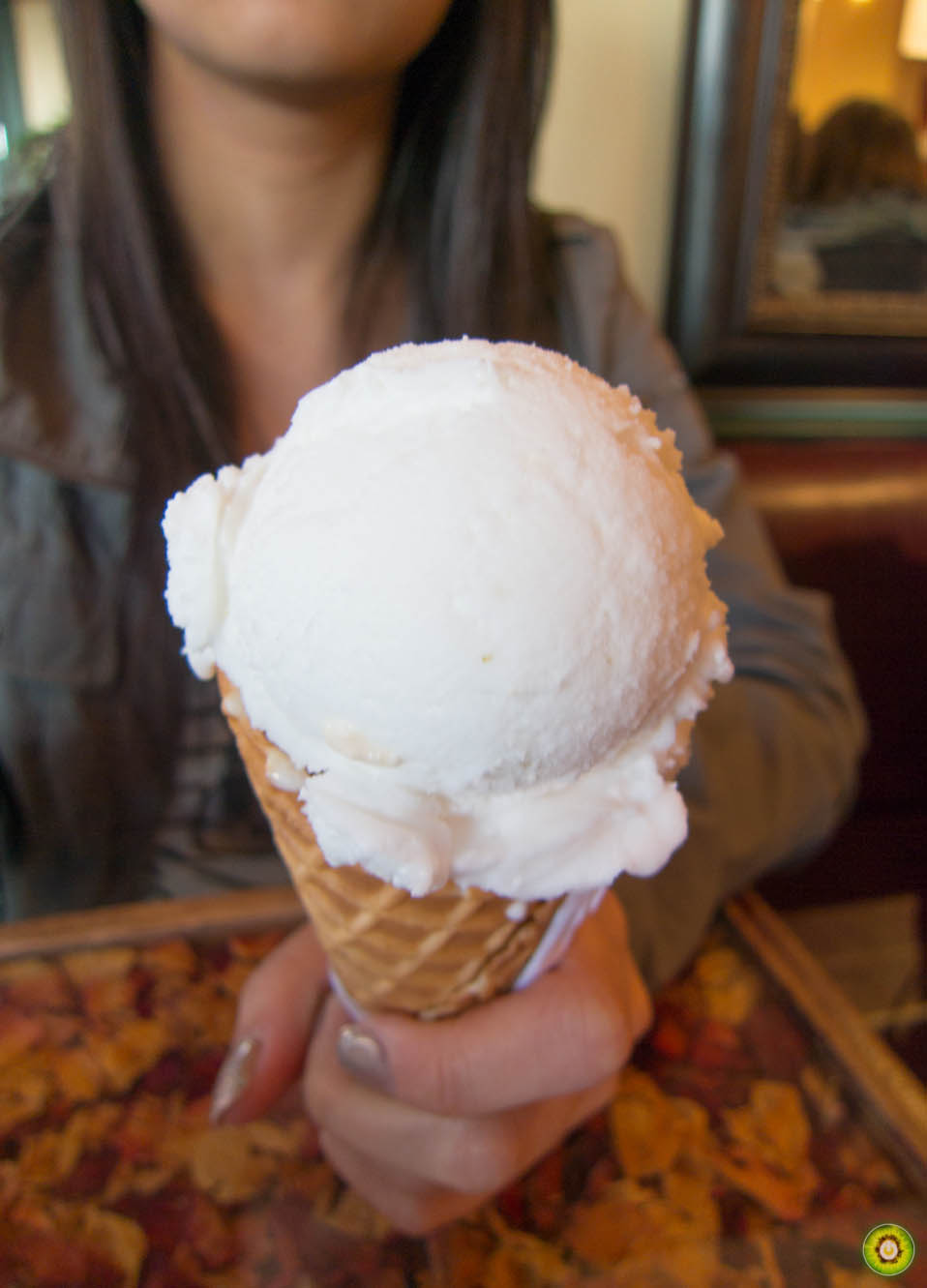 hippoCHAN picked the Lemon-Lime, which was really really really tart! She liked it because it cut the greasy aftertaste from the fish and chips we had earlier.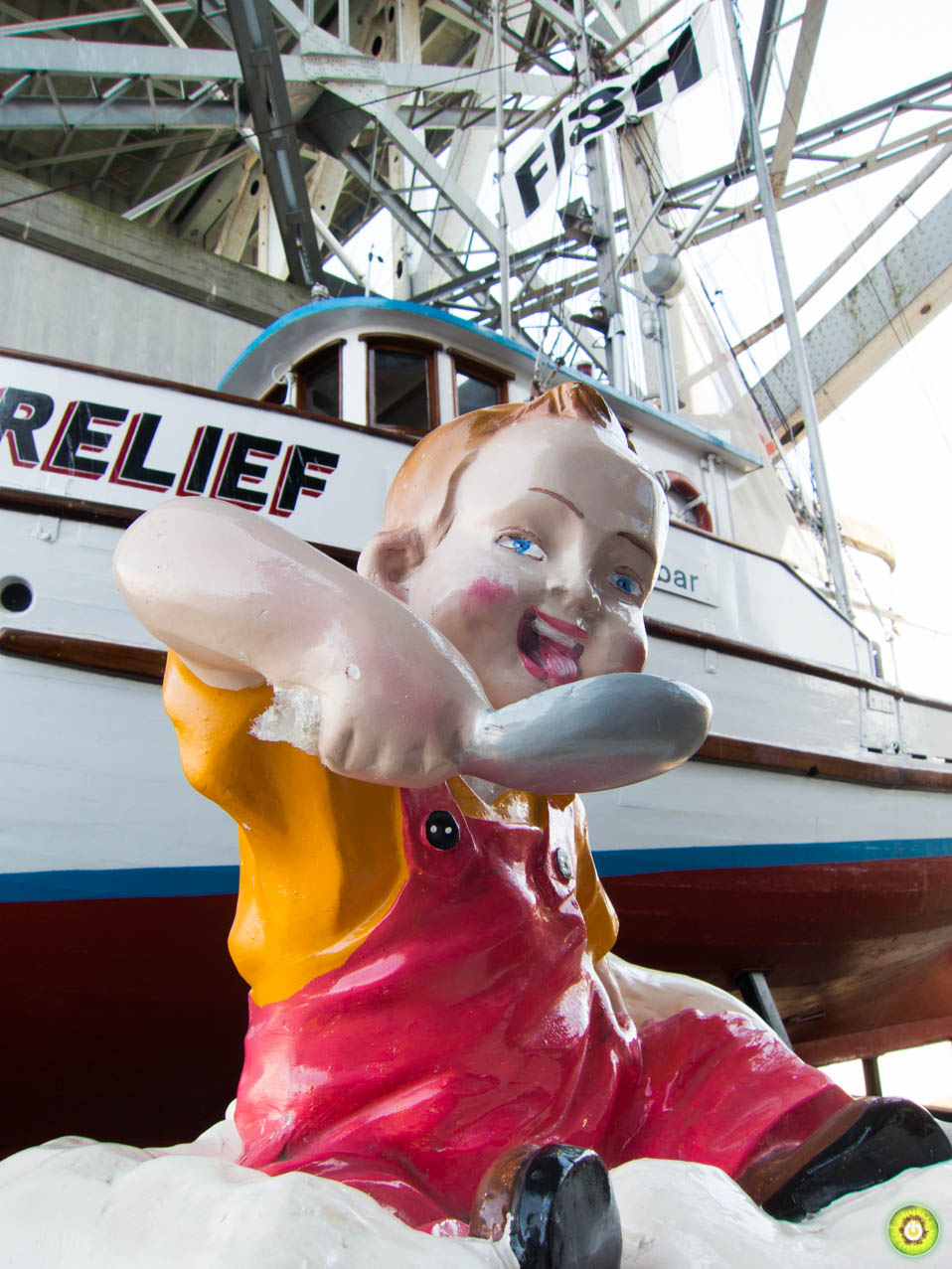 Does anyone else find this baby creepy?
Final Bytes
$3.57 for single scoop; $5 for double!
Serves up paninis and other hot foods!
Waffles are 50 cents extra!
Foodobyte's Rating

---