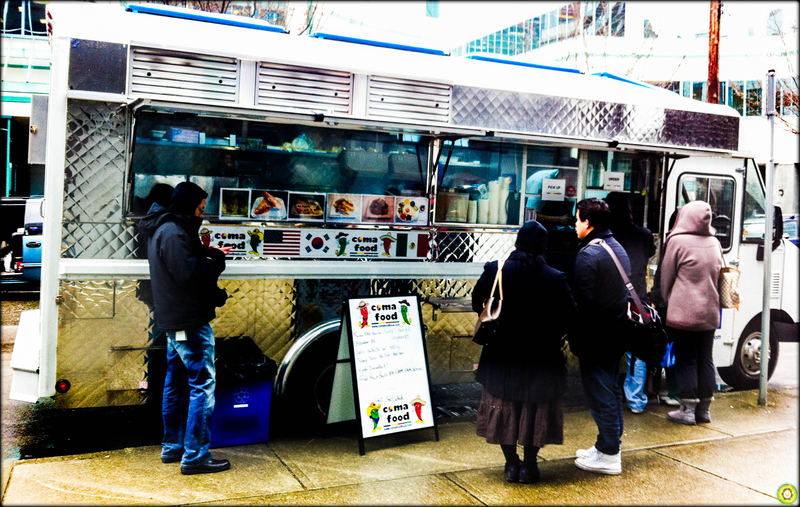 For almost a year, Grace and I have been talking about heading to Coma Food Truck for their infamous Korean burritos. Sadly, Coma Food Truck is serving their #FinalComa tomorrow! So we immediately dropped the books and headed down there with Jason.
The sizeable white food truck stationed itself on Ash St. & 8th Ave. It was cold and rainy today. Luckily, I warmed and comforted by the rich aromas that arose from the truck kitchen.
There were several items on the menu and I honestly wanted to try every single one of them, especially since they're leaving soon. In the end, I ordered the Korean Burrito w/ Spicy Pork 'cos I love spicy food :)
After you order, they serve you a hot miso soup that's a little bit spicy – perfect for the chilly weather.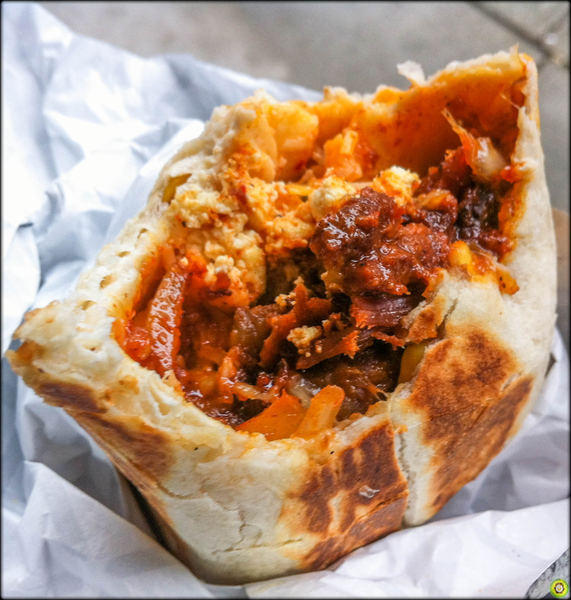 $7 and 15 minutes later, I finally received my soul-warming burrito. I was super excited to start chowing down! From the savoury start to the flavourful finish, my taste buds were constantly knocked out with each bite. This truck definitely deserves to be called the "Coma Food Truck." Although I didn't know what was exactly inside the burrito, I couldn't care less – it simply tasted amazing.
I'm super sad to see this wonderful food truck drive away… If only I knew it was so close-by, I would've came earlier (I thought it was far away in Burnaby for some reason…). ♫ Why do all good things come to an end? ♪
Foodobyte's Rating

---