All of February, the Vancouver Farmer's Market was hosting a Food Truck Fest. Every Saturday, from 10AM – 2PM, they featured DOUBLE the usual number of food trucks at the Nat Bailey Stadium. Since Shrimpo and I were studying at the library next to the stadium, we decided to grab some food truck lunch! At first, we wanted to test drive Le Tigre because its chef is taking part in this season of Top Chef Canada! But we got there too late… literally every item we wanted was sold out.
So we backtracked, and ordered from Feastro instead!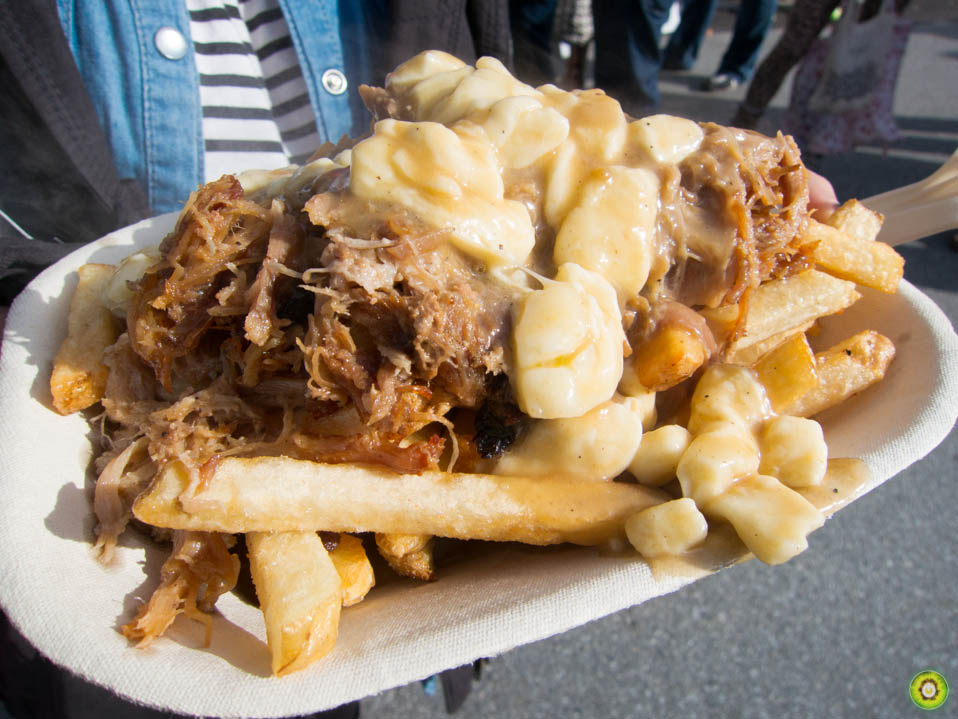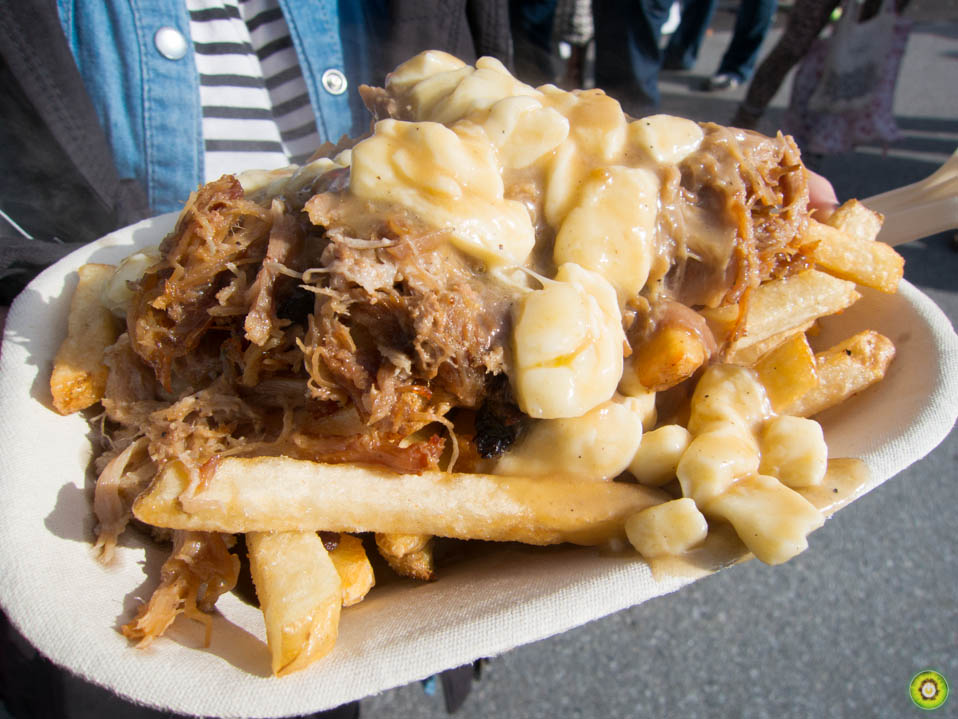 We saw people walking around with steaming plates of poutine that were stacked with meat, and we immediately wanted one. But where? As it turns out, Feastro was featuring a Slow Roasted Pulled Pork Poutine ($8).
The pulled pork was cooked confit, so it was really moist. Moreover, I really liked it because it was a step away from the typical BBQ pulled pork. The house cut Kennebec fries were crisp and plentiful. Although the cheese wasn't exactly melty, they were still pretty good. My only complaint would be that the gravy was quite salty, especially when its eaten with the fries alone.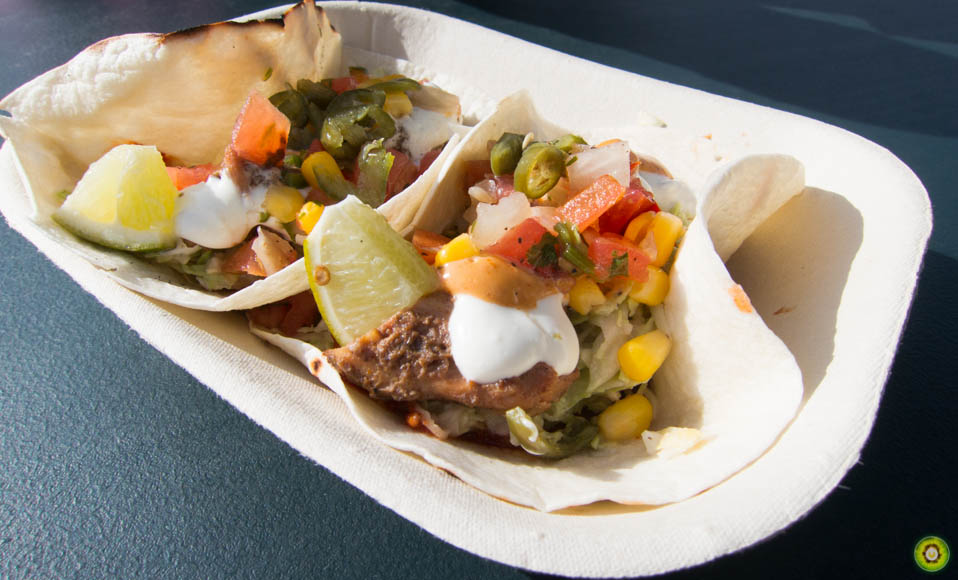 Next, we decided to order a taco each. Since we already ordered pulled pork, we chose the Jerk Chicken Tacos ($4.5/single or $8/two).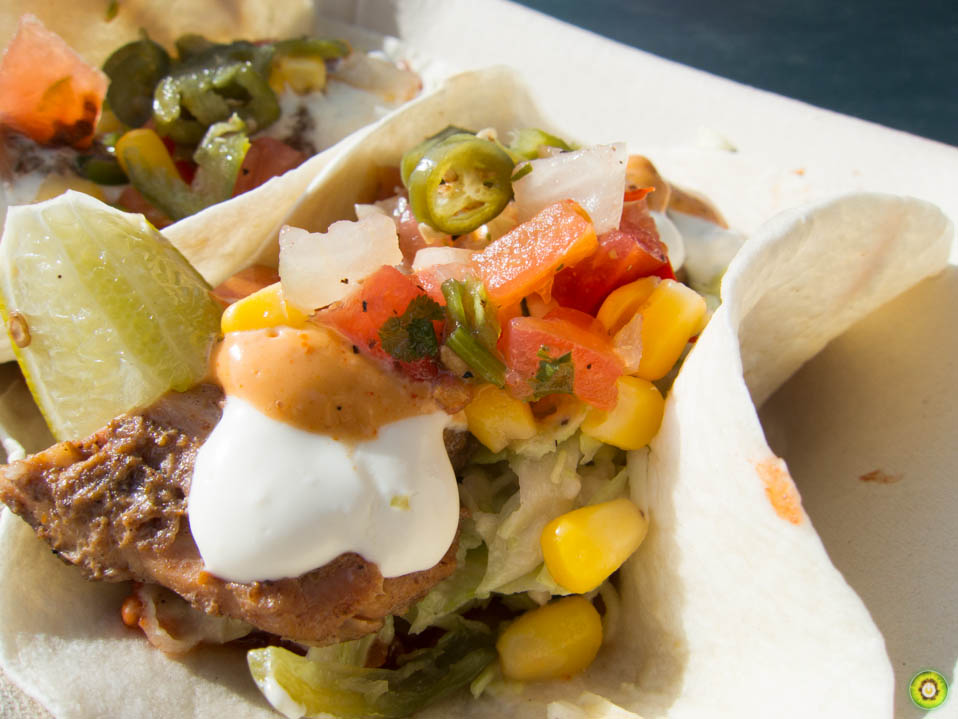 Once I took a byte, I was hit with super fresh flavours. The tomato & star anise chutney and corn salsa were incredible! On the other hand, I thought that the jerk spices were lost among the other ingredients. It was still plesantly moist though.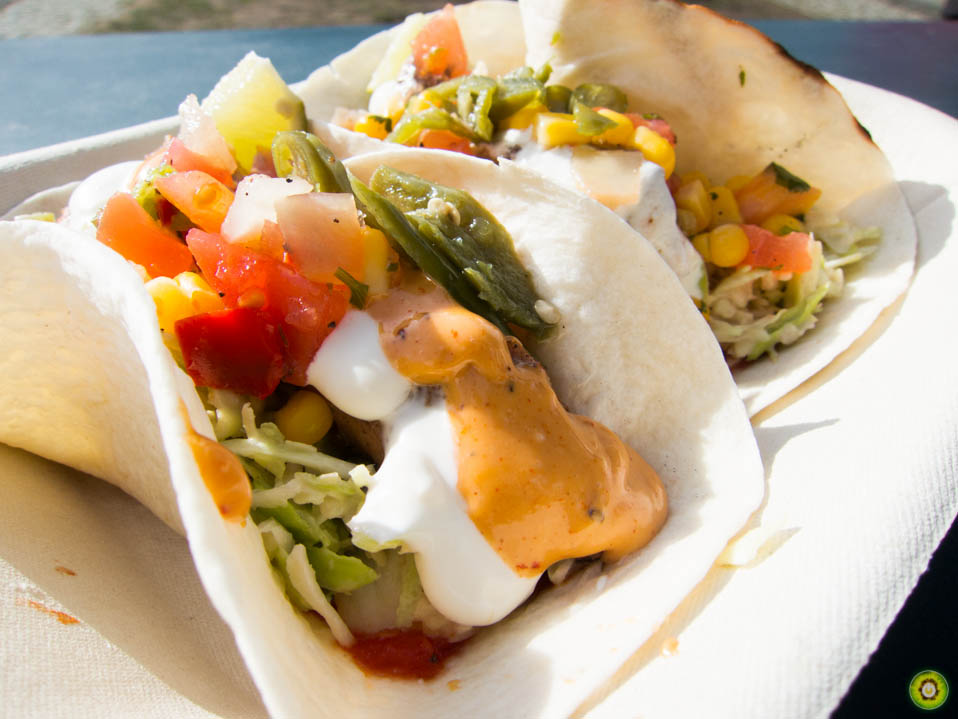 There were dollops of chipotle aioli and sour cream. Delish!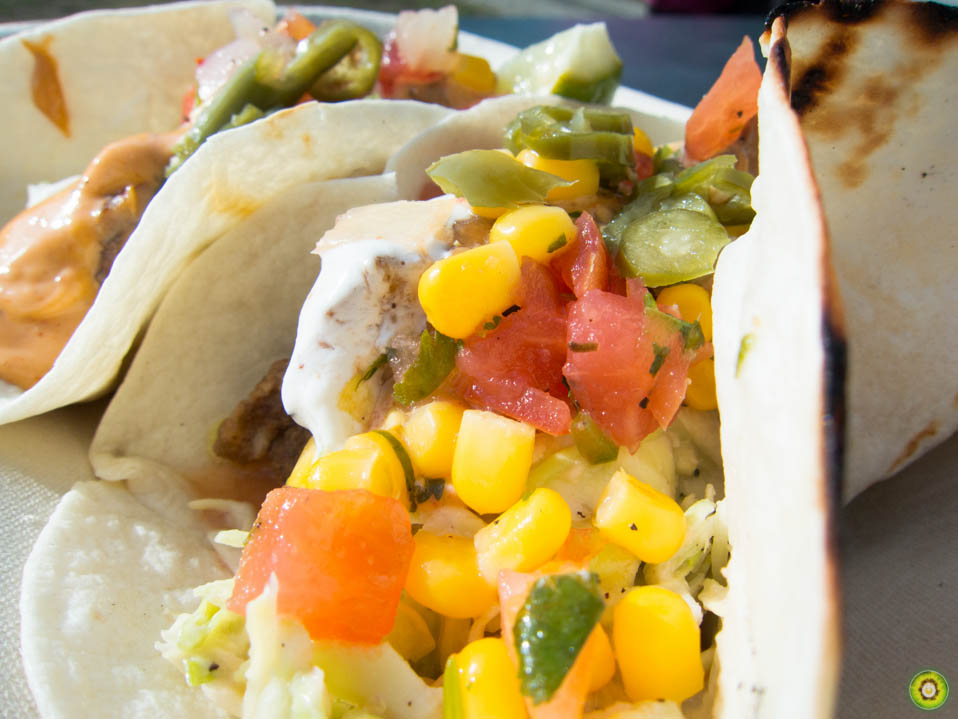 The pickled jalapeños really took the tacos to the next level. I didn't really notice them at first, but the heat definitely kicked in a couple seconds later.
Final Bytes
Really fresh ingredients!
Sells lots of local seafood items!
Tacos were kinda small :(
Foodobyte's Rating

---