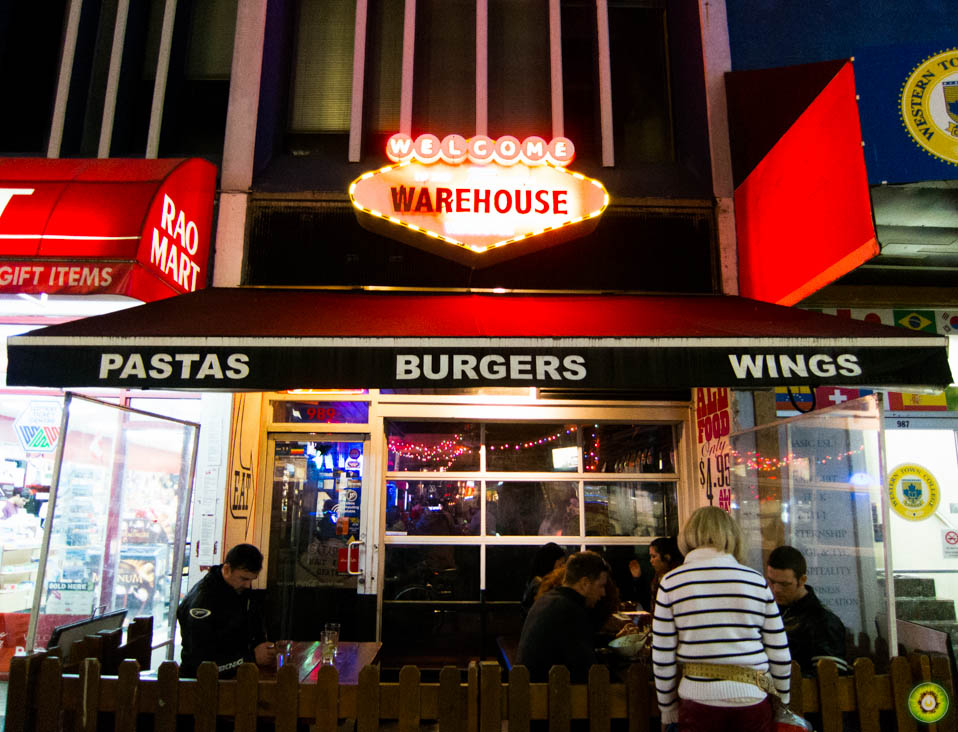 Famous Warehouse is notorious for it's $4.95 menu, meaning that everything is literally $4.95. The last time hippoCHAN and I tried to check it out, there was a lengthy lineup outside… which led us to just ditch after 10 minutes and grab some burritos at Chipotle.
This time, we came with a mission: we were not leaving until we were stuffed to the seams with $4.95 food! After 20 minutes of waiting, we were finally seated.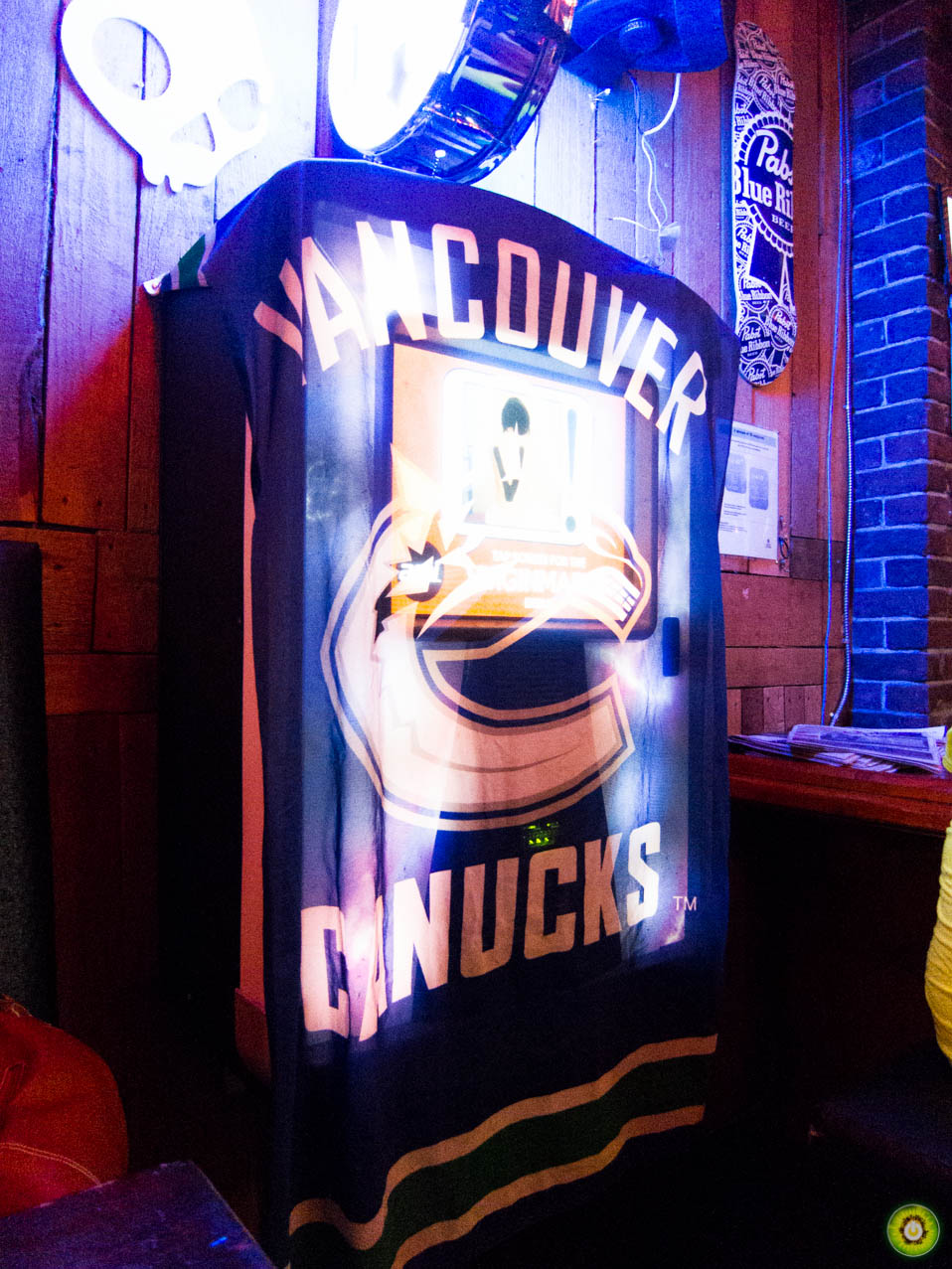 We sat next to the jukebox that offered tunes for ~$2/song.
It was packed that night, so it took roughly 40 minutes for us to get our food! Thankfully, all of it came at the same time so we didn't have to wait dish after dish.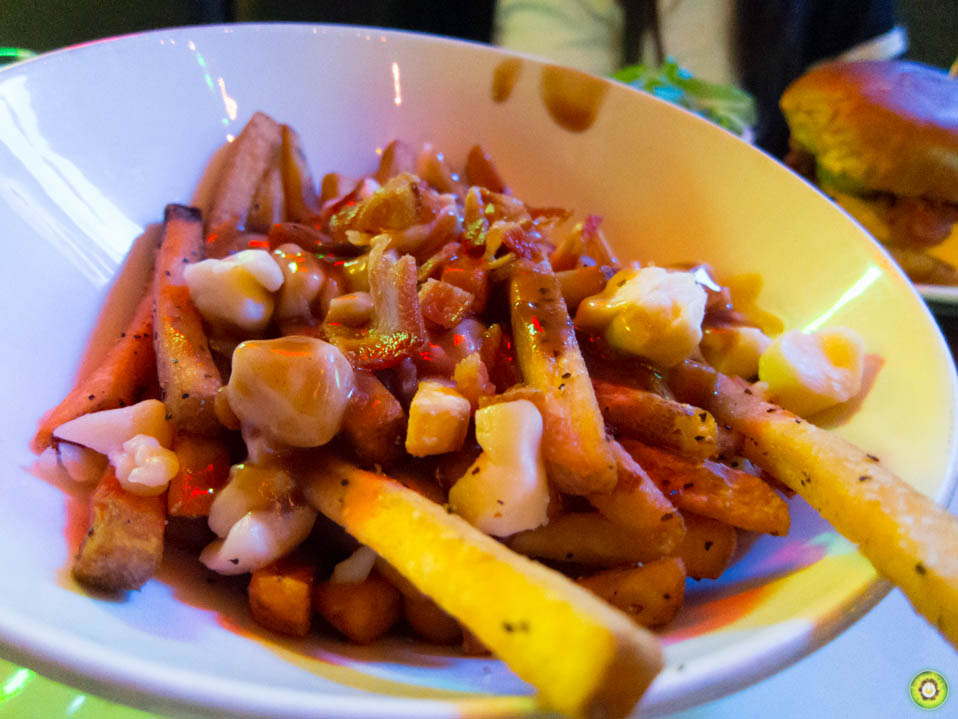 For quite some time now, hippoCHAN has had a serious hankering for poutine. Naturally, we got the Warehouse Poutine that's made with peppered fries, maple bacon, mozzarella and gravy. It was a decent poutine – it was very reminiscent of Burger King's! My favourite part was the pepper :)
Another starter that we ordered was the Honey Garlic Crispy Chicken Wings. It was a pretty sizeable size and came with ranch dip.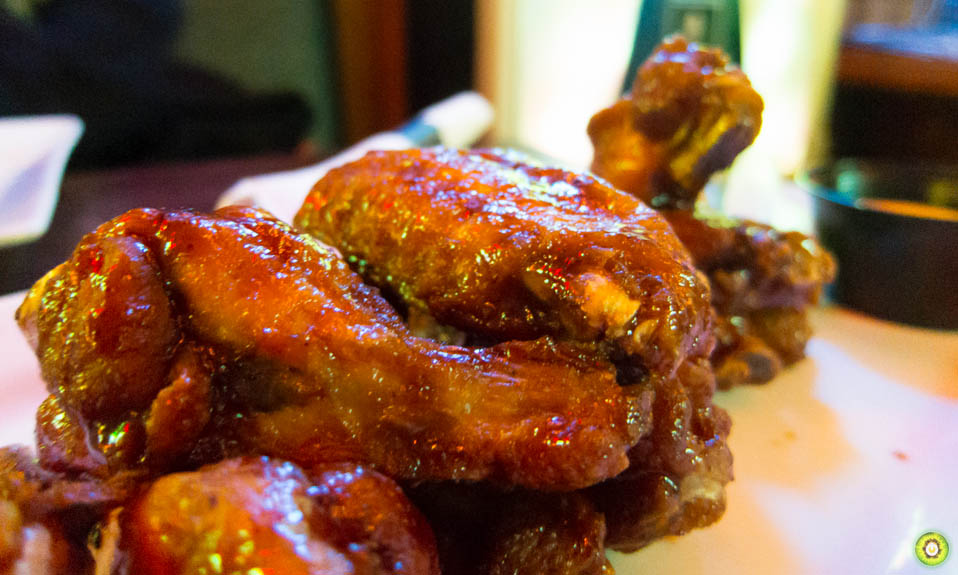 Super simple; I didn't really mind that it wasn't "crispy." Sweetness from the honey is always a winner!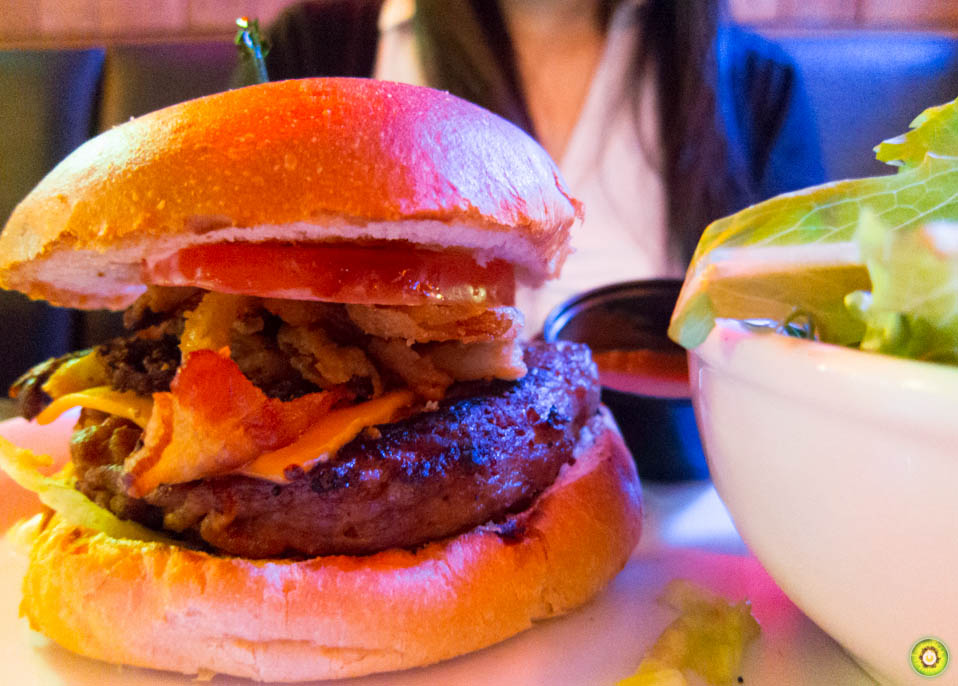 hippoCHAN ordered the Works Burger: premium Alberta beef, maple bacon, cheddar, crispy onion strings and macho sauce on a toasted brioche bun. Of course, there's the usual shredded lettuce, tomato and pickle.
hippoCHAN really liked how the onion strings provided a crunch that contrasted the tender patty.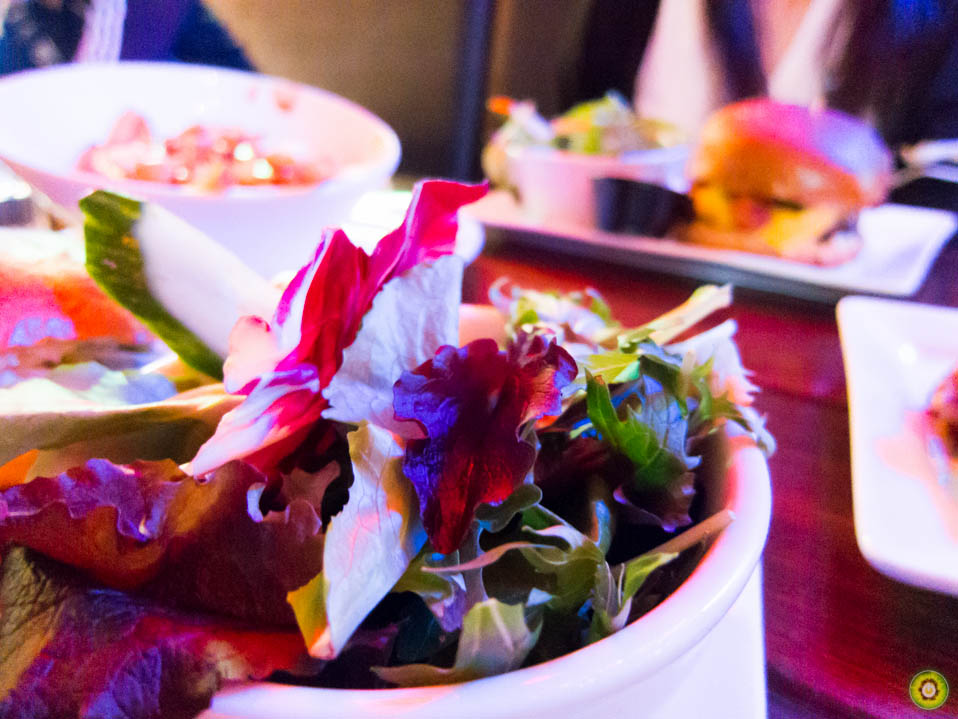 All the burgers come with a side and we chose the Local Wild Greens. The good thing was that the dressing came on the side, so the greens weren't wilted. If you're not feeling the salad, the other option is the peppered fries; yam fries, onion rings or caesar salad cost an extra $1.55.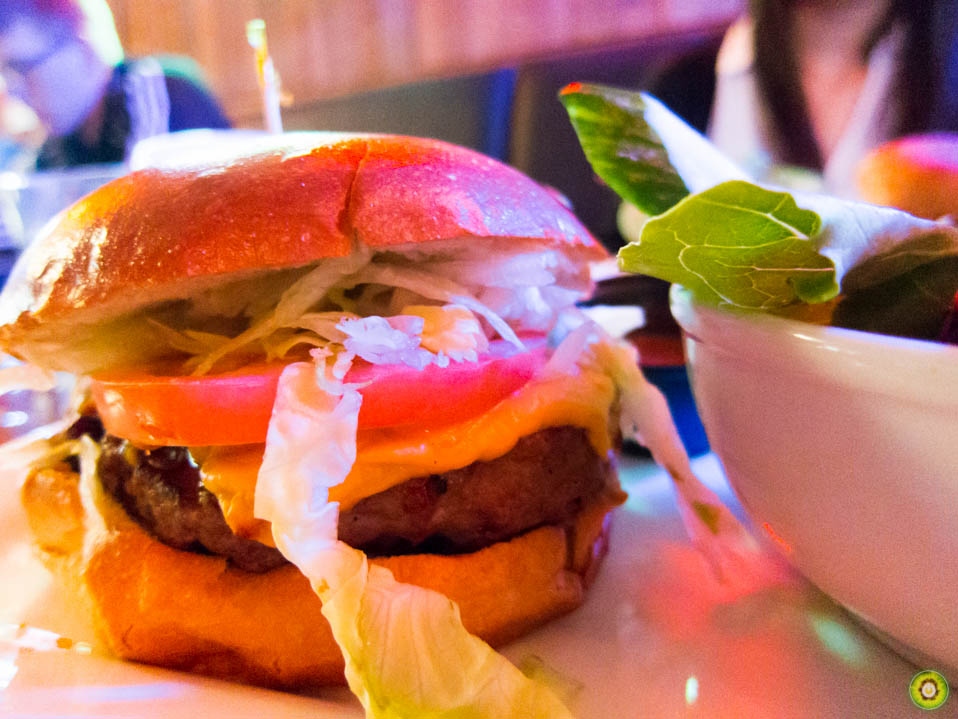 Since I'm a huge fan of spicy food, my burger of the night was the Smokey BBQ! Made with the same patty and veggies as hippoCHAN's, the burger had smokey bbq sauce, JALAPEÑOS, cheddar and macho sauce on a toasted brioche.
Big, bold flavours – absolutely loved the heaty jalapeños! However, I found that the BBQ sauce was too sweet when taking consecutive bytes. I would recommend alternating bytes from the burger and salad/whatever.
Final Bytes
Monday – AYCE Pasta for $6.95!
Tuesday – AYCE Tacos for $6.95!
Wednesday – 15 cent wings (salt & pepper / hot)
Foodobyte's Rating

---