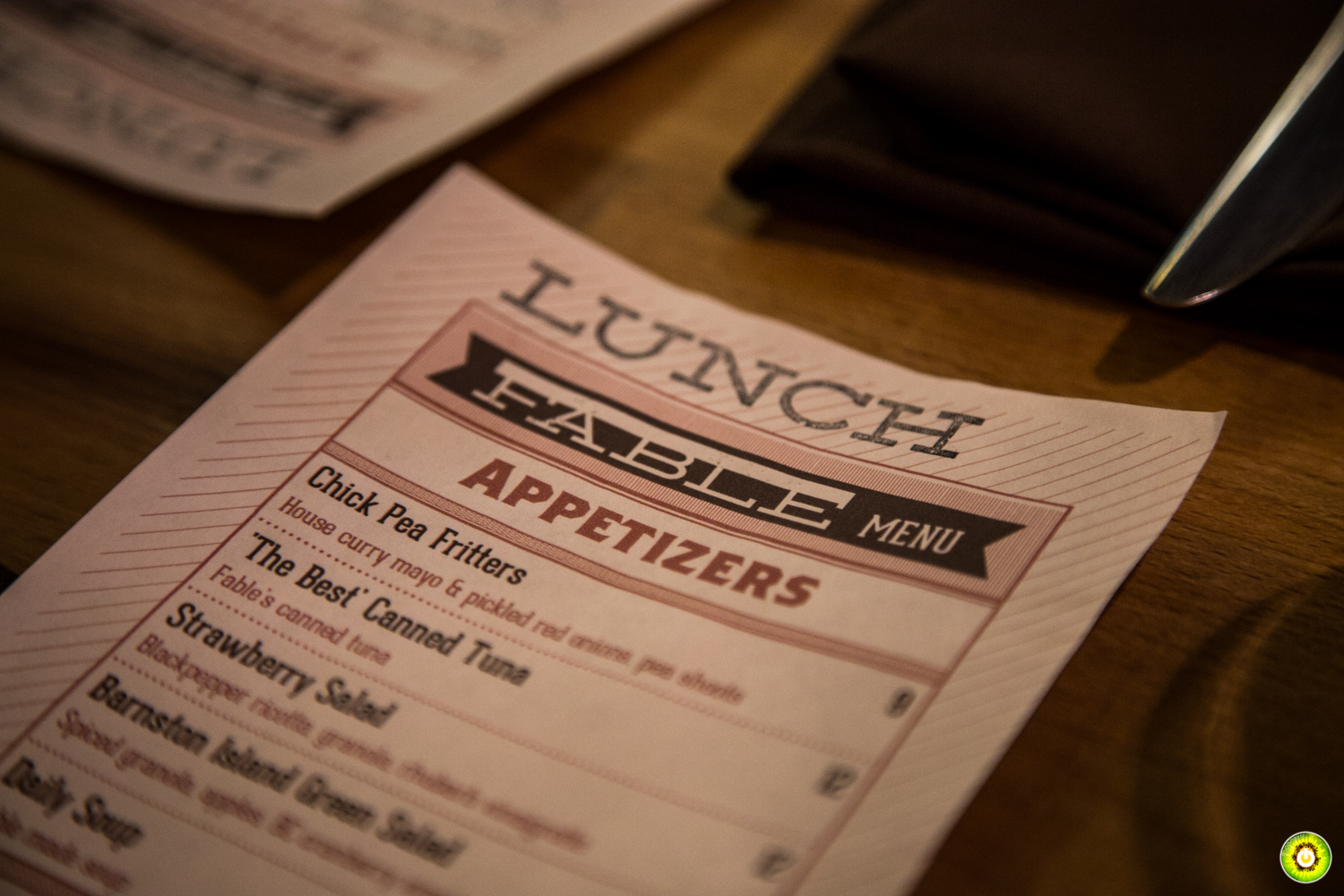 Lisa Ray was half the reason… and the awesome cooking was the other half as to why I watched Top Chef Canada. Ever since Season 2 finished, I wanted to try out Trevor Bird's Fable Kitchen, a restaurant concept that was developed for Restaurant Wars! Located along the main vein of Kitsilano, West 4th, Fable strives to cook from farm to table.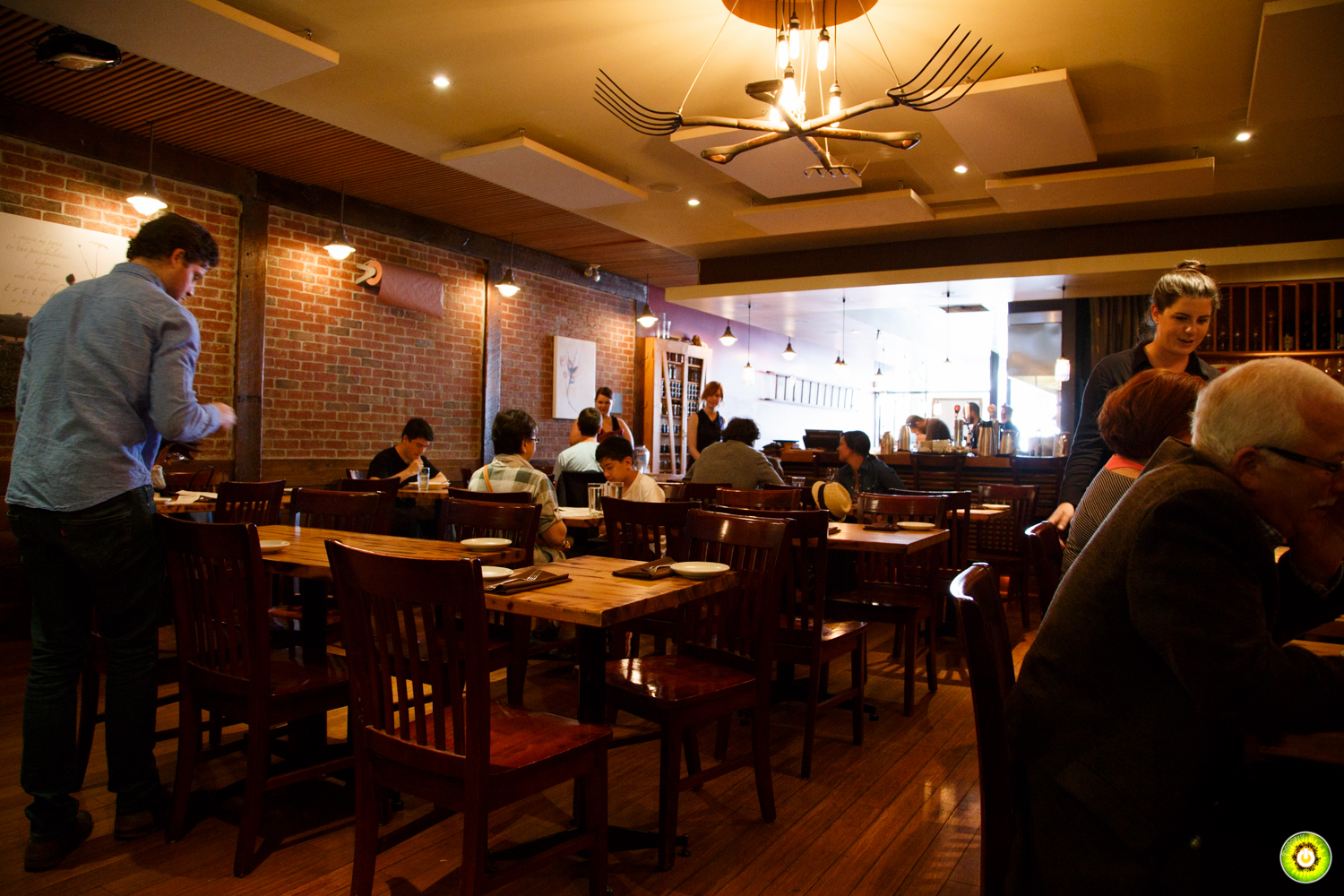 Whenever I walk by Fable, it's usually packed. Luckily for my friends and I, we didn't have to wait.
By the way, that's a pretty sharp-looking chandelier.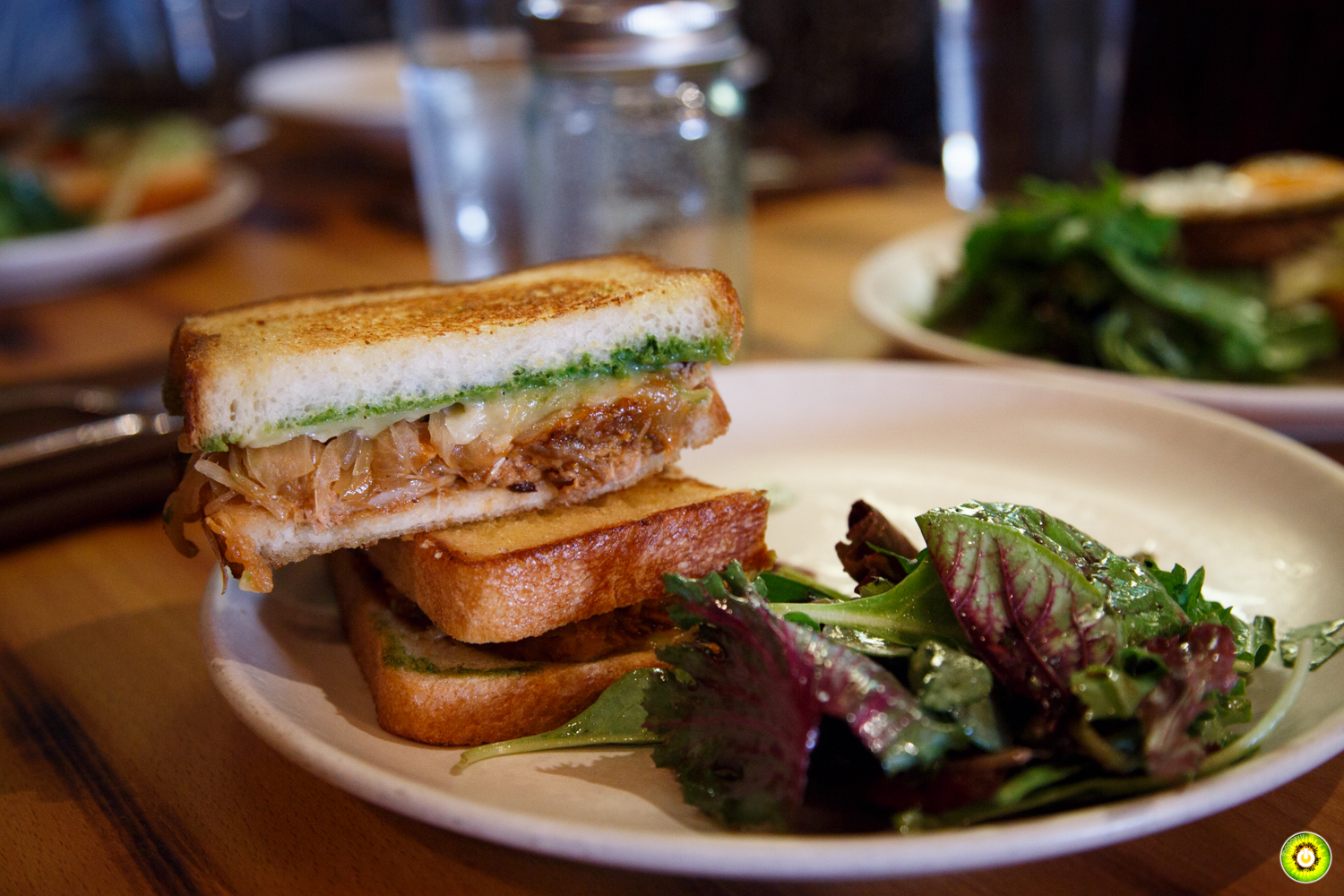 I wanted something indulgent so I ordered the Grilled Cheese ($12) and added Pulled Pork (+$4). Aside from the obvious cheddar cheese, there was also onion jam and spinach.
Admittedly, after having Hogshack's pulled pork (post coming up), it's been tough to find a close rival. Even so, I found that Fable's lacked smokiness and flavour.
The star of the sandwich was definitely onion jam, which was quite yummy. Thus, it felt more of an onion jam sandwich, rather than a grilled cheese because the cheddar was kinda boring and modest. You know who made good grilled cheese… Cheat Day. Too bad they closed down :(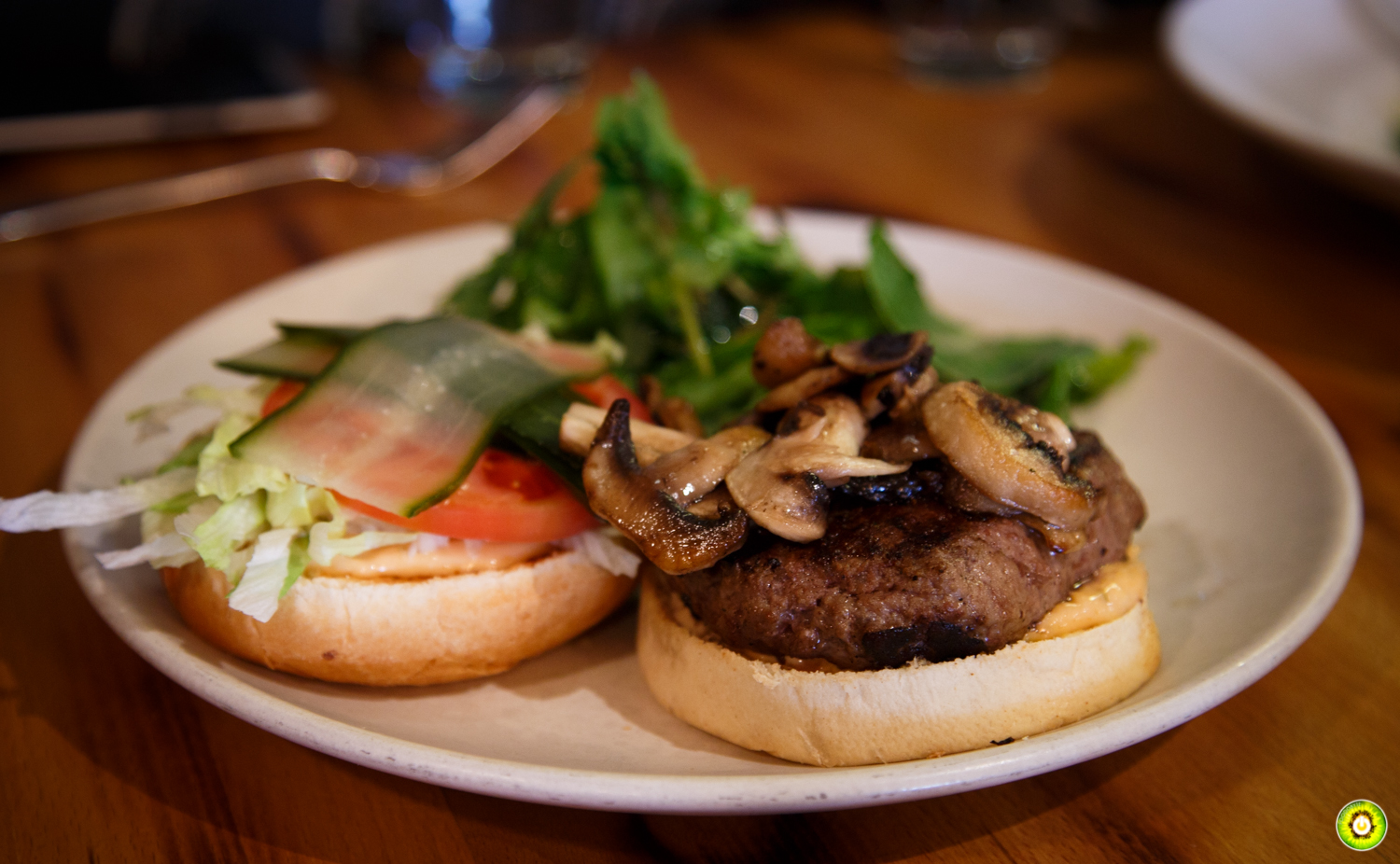 Both Echo and JackedJames had the Beef Burger ($15) made with Fable sauce, marinated tomato, lettuce and pickle slices. Echo added Mushrooms (+$2) as well.
Notably, Fable serves their burger patties pink. This seemed to jive well with Echo and JackedJames because they both said their burgers were stellar, especially with that Fable sauce.
Final Bytes
Scratch-made food utilizes local ingredients
Seasonal menu
Sat/Sun brunch from 10:30am to 2pm
Foodobyte's Rating

---