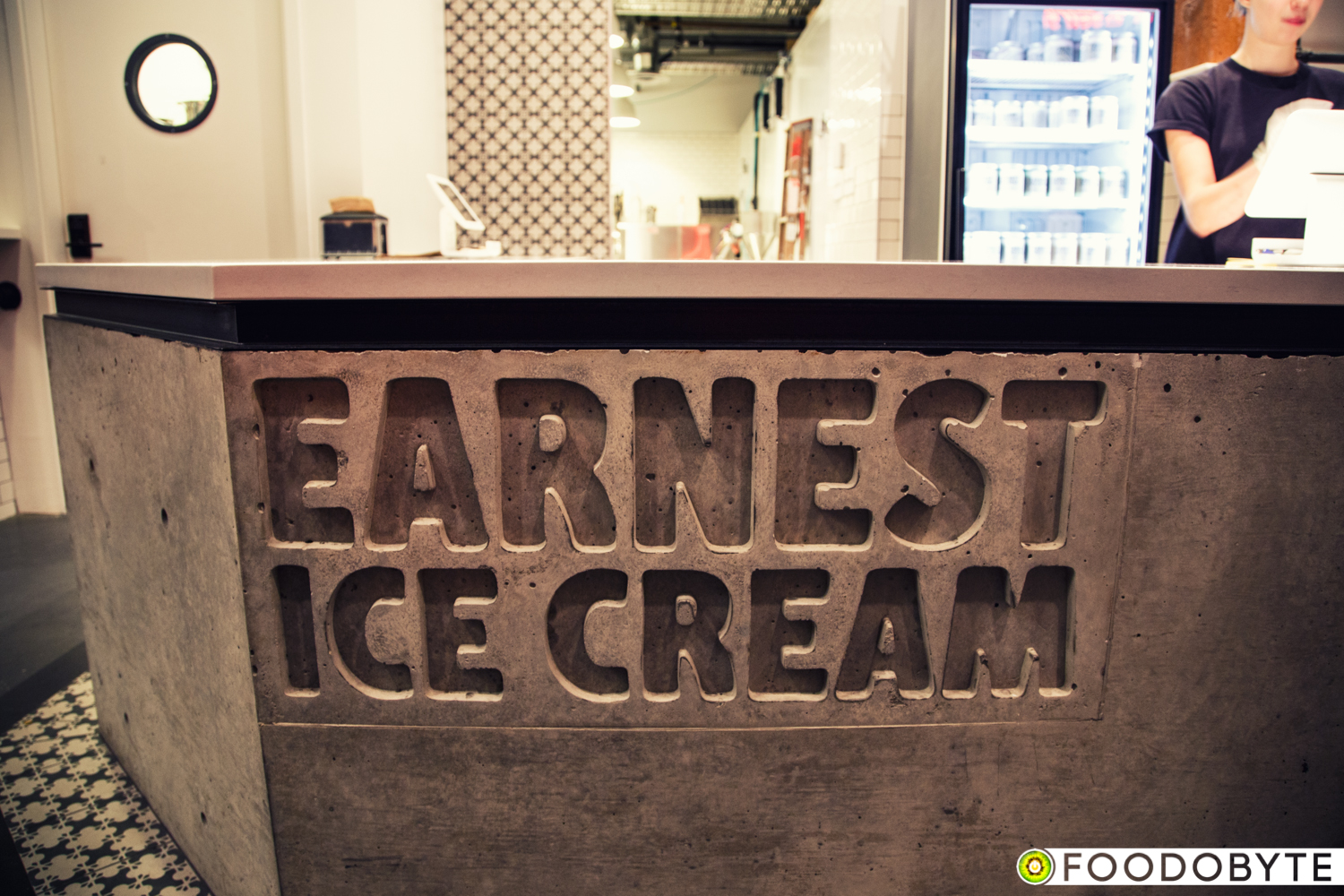 Omgoshhhh! I can't believe that this is my first post of 2015! … Good thing I didn't make "blog more frequently" as my New Years resolution, not that my other ones are going that well either. Anyway, I may as well start the new year with a new spot: Earnest Ice Cream #2!
It's probably old news by now that Earnest has set up shop on Quebec and 2nd near the Olympic Village. And it is gorgeous. Just look.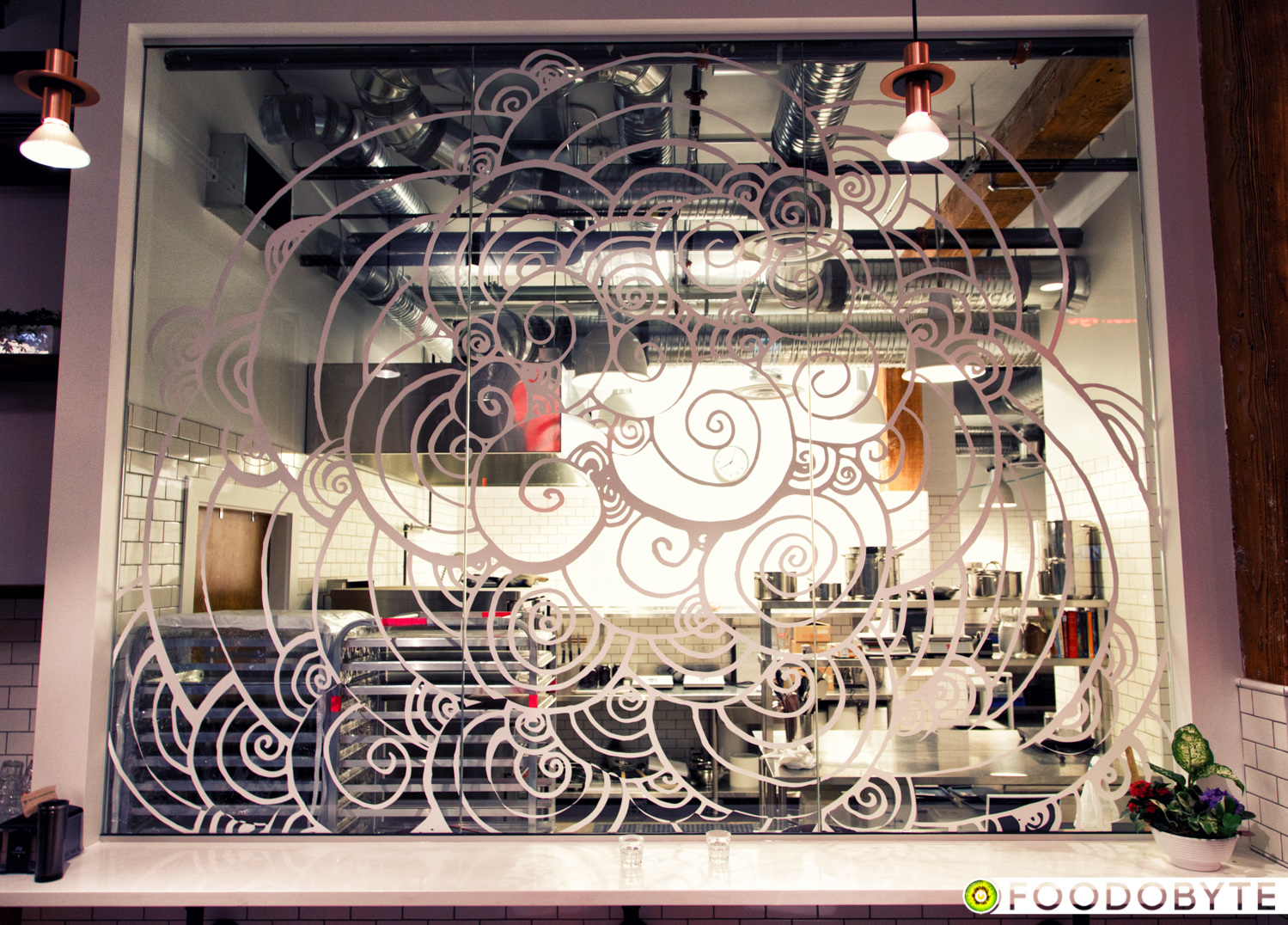 Greeted by this gorgeous open kitchen!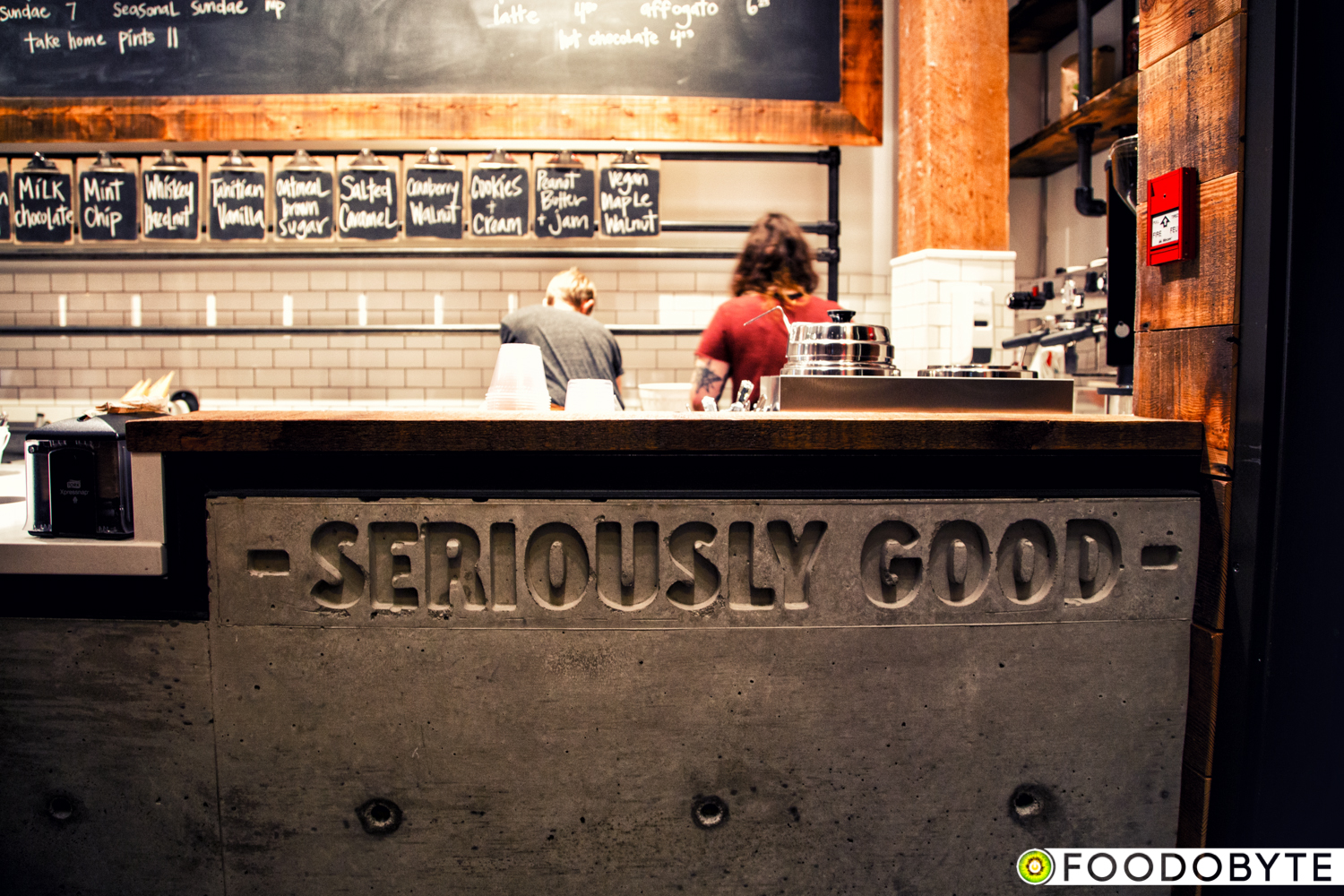 I looooooove the engraved stone counters! How are those even made?! Are there giant letter punchers with custom fonts?
Ice cream! The cookies and cream was pretty yummy!
Haha, such a cute chalkboard with all their available pints ($11).
Hazelnut whiskey… always a winner!
Final Bytes
Around the same number of seating as the Fraser location
Hasn't gotten too busy at night yet
15 minute walk from Olympic Village Canadaline
Foodobyte's Rating

---