T'was the Eve of the New Year when hippoCHAN and I visited the Festival of Lights at VanDusen Botanical Garden. When the skies finally dimmed around 6PM, we set out to visit the electricity-slurping venue. For 2 hours, we ooh'd and ahh'd at sight of the incredible displays and snapped a few photos while our toes froze.
Naturally, because we burnt so many calories trying to keep warm, we were starving! Unfortunately, Burgoo was closing early that night, so we settled on Denny's along SW Marine Drive – open 24/7!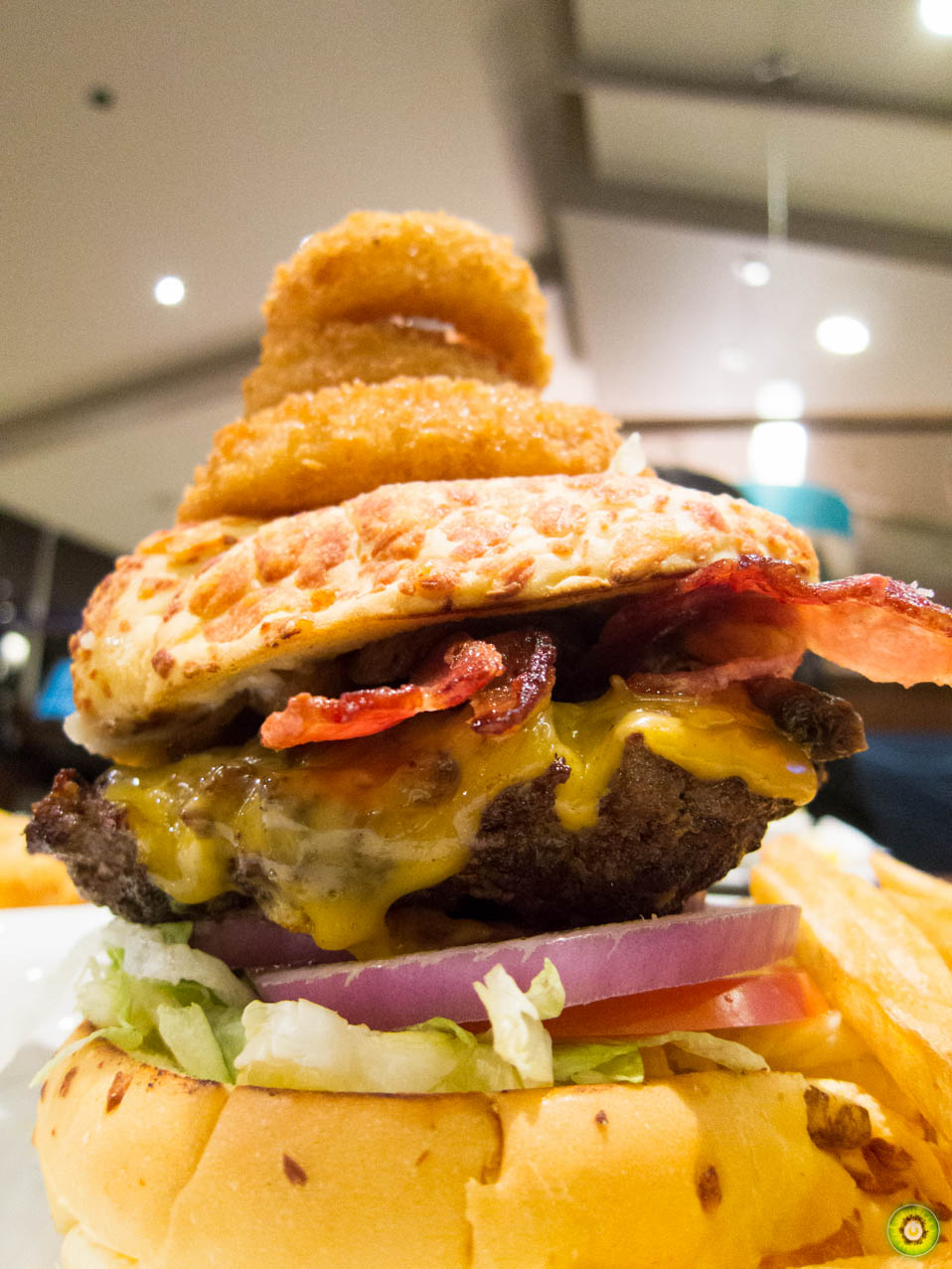 Being the slow slug that I am, I had yet to try Denny's Hobbit-themed dishes… probably because I didn't watch or read LOTR (I hope that's the right franchise :P). Anyway, I really wanted to try sometime new to review! Therefore, I opted for the Ring Burger ($11.99): Pepper Jack cheese, bacon, sautéed mushrooms and mayo on grilled Cheddar cheese bun – crowned with three crispy onion rings.
I've never really liked eating Denny's burgers, but ever since their renovation, the food quality has drastically improved. The bacon dribbled along my tastebuds with a smoky, delicious flavour, which compensated for the lack of heat expected from the Jack cheese. While the patty was indeed flavourful, it could've been more juicy.
Probably my favourite aspect of the burger was its crown of rings! My precious… They were super crunchy without being greasy!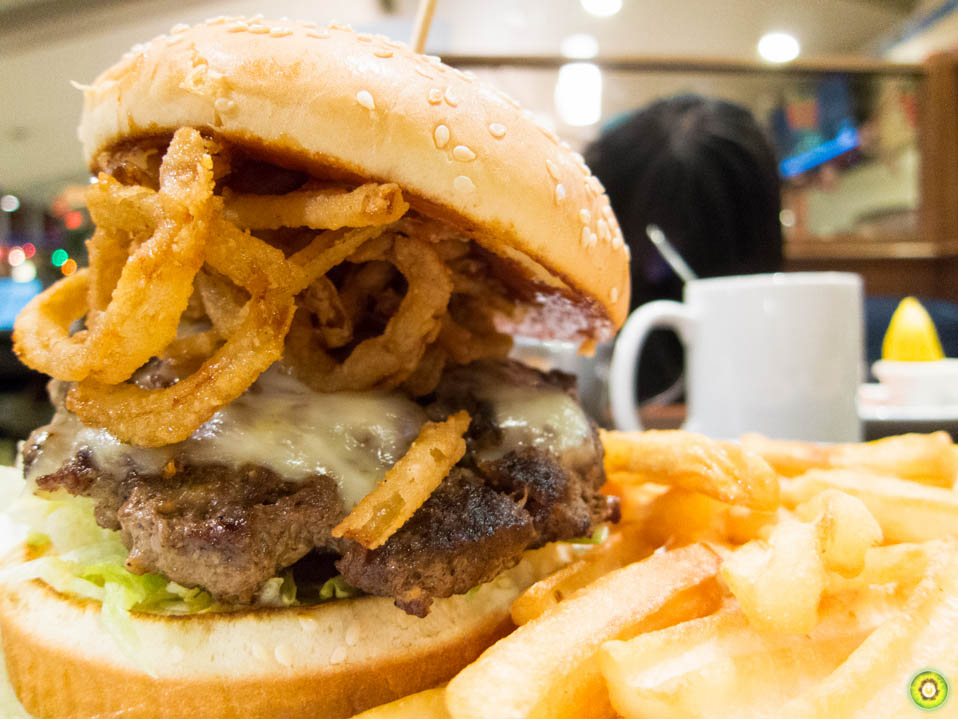 hippoCHAN also wanted a burger, and selected the Western Burger ($11.29): tangy steak sauce drizzled over Onion Tanglers and melted Swiss cheese. When I took a byte outta it, I wasn't quite fond of the Tanglers… I preferred my rings way more! Otherwise, it was a decent burger.
Final Bytes
Open 24/7!
Unlimited refills on coffee and hot chocolate!
Onion rings are awesome!
Foodobyte's Rating

---