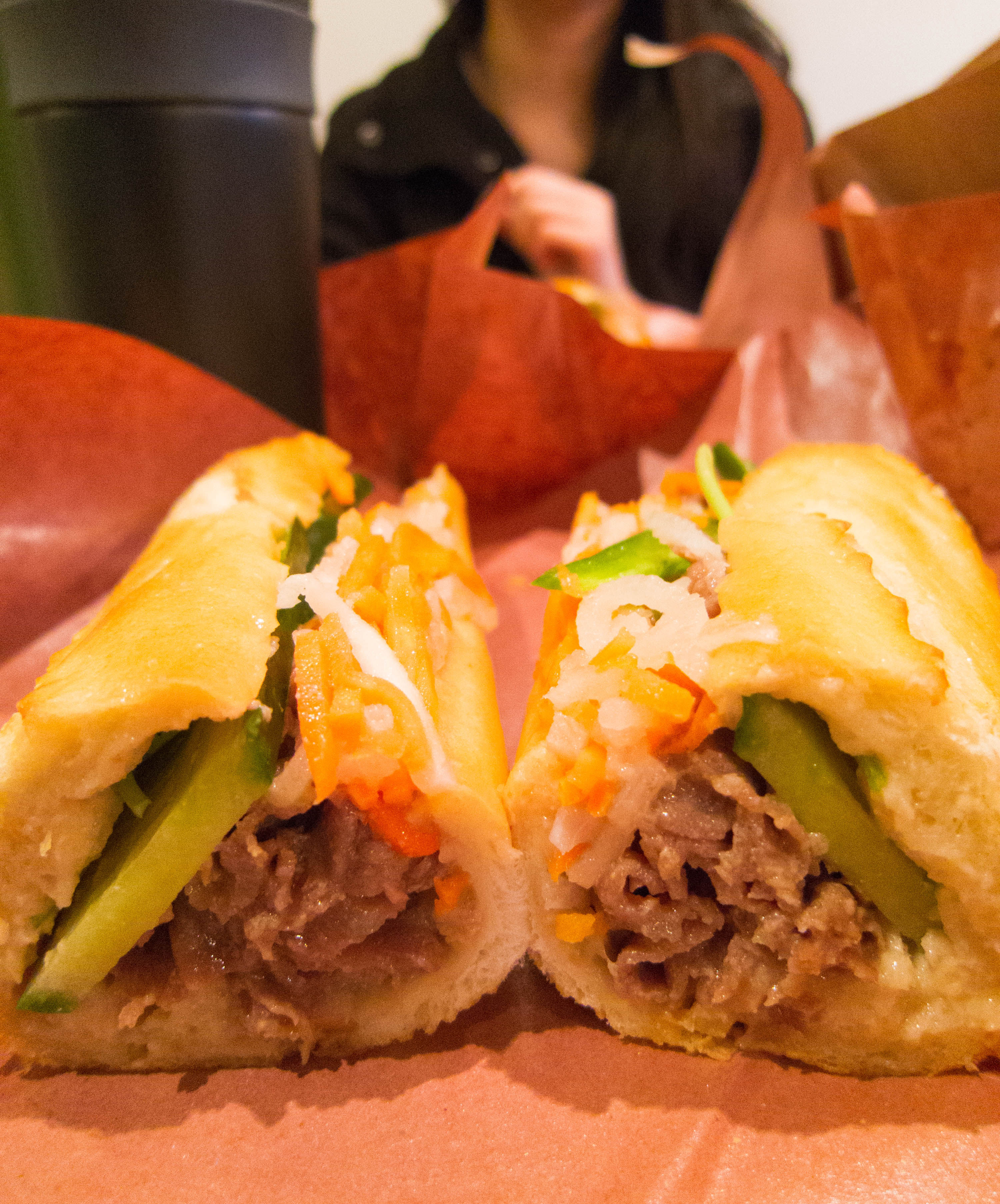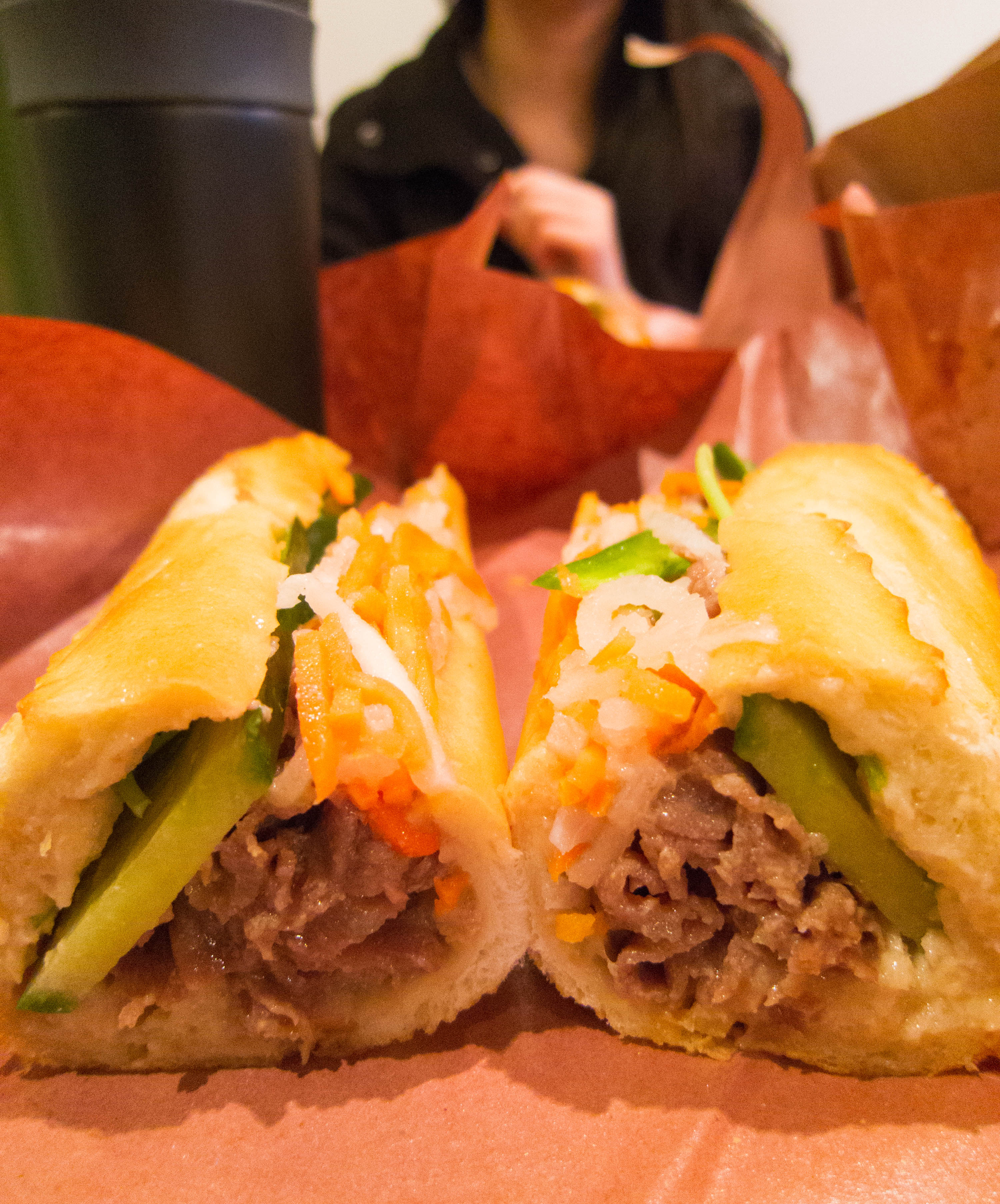 Ever since DD Mau announced the Honey Garlic Beef-Dip ($7) on Facebook, I've been hardcore craving it! Made with grilled Sirloin beef, pickled veggies, cilantro, GARLIC AIOLI and jalapeños – could it get any better?
Because the beef was so thinly sliced, it had a pleasant chewy texture. What really surprised me was that it was still incredibly moist. The honey was delicious and not excessive, just enough to hug all the flavours in the sandwich. And of course, the pickled veg had a spot-on acidity level.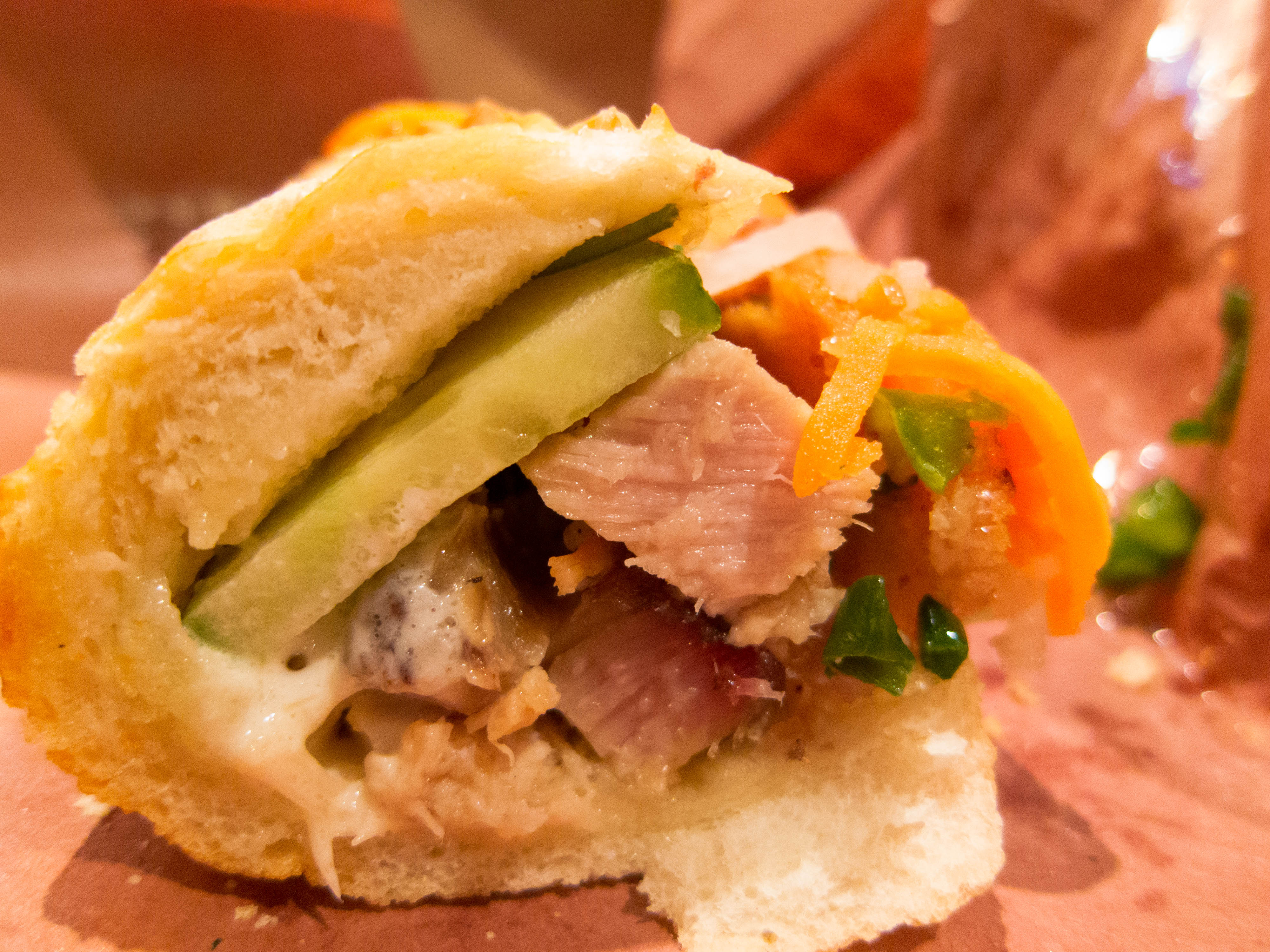 Even though hippoCHAN is an absolute lemongrass junkie, she ordered the Crispy Roasted Pork ($8.8), made with scallion chimichurri, pickled veggies, cilantro, house aioli, jalapeños and CRACKLIN for some extra CRUNCH.
Haha, be careful though! hippoCHAN accidentally mistook the jalapeño as cucumber, and just ate it straight up :P
For a full review on this sandwich, click here!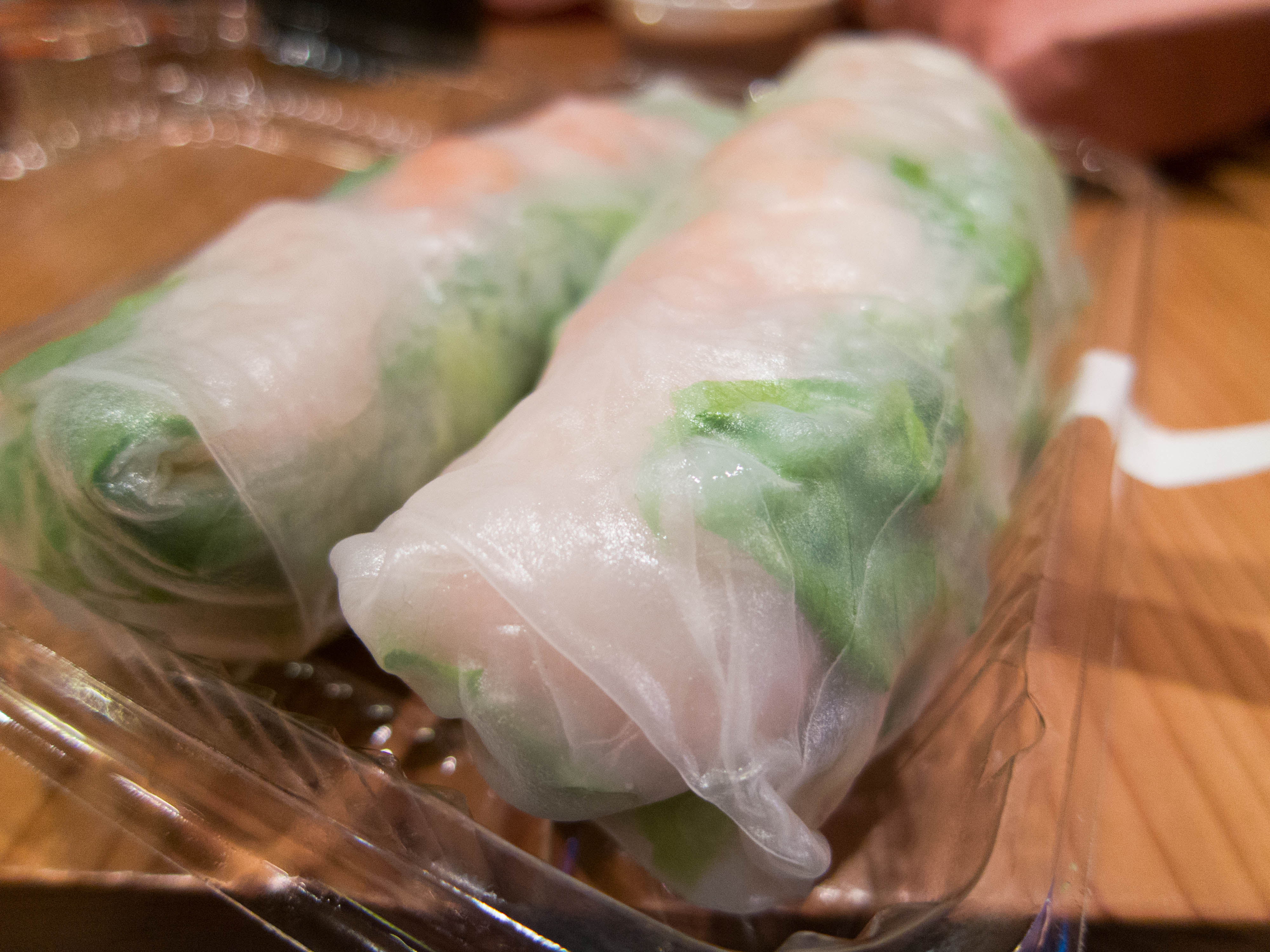 Since this was dinner for us, a sandwich alone wasn't enough to fill me up. So I also ordered the Salad Rolls ($5/2 rolls) that were stuffed with fresh veggies, vermicelli and shrimp (or chicken). It comes with either a peanut sauce or nuoc cham, which is like a fish sauce.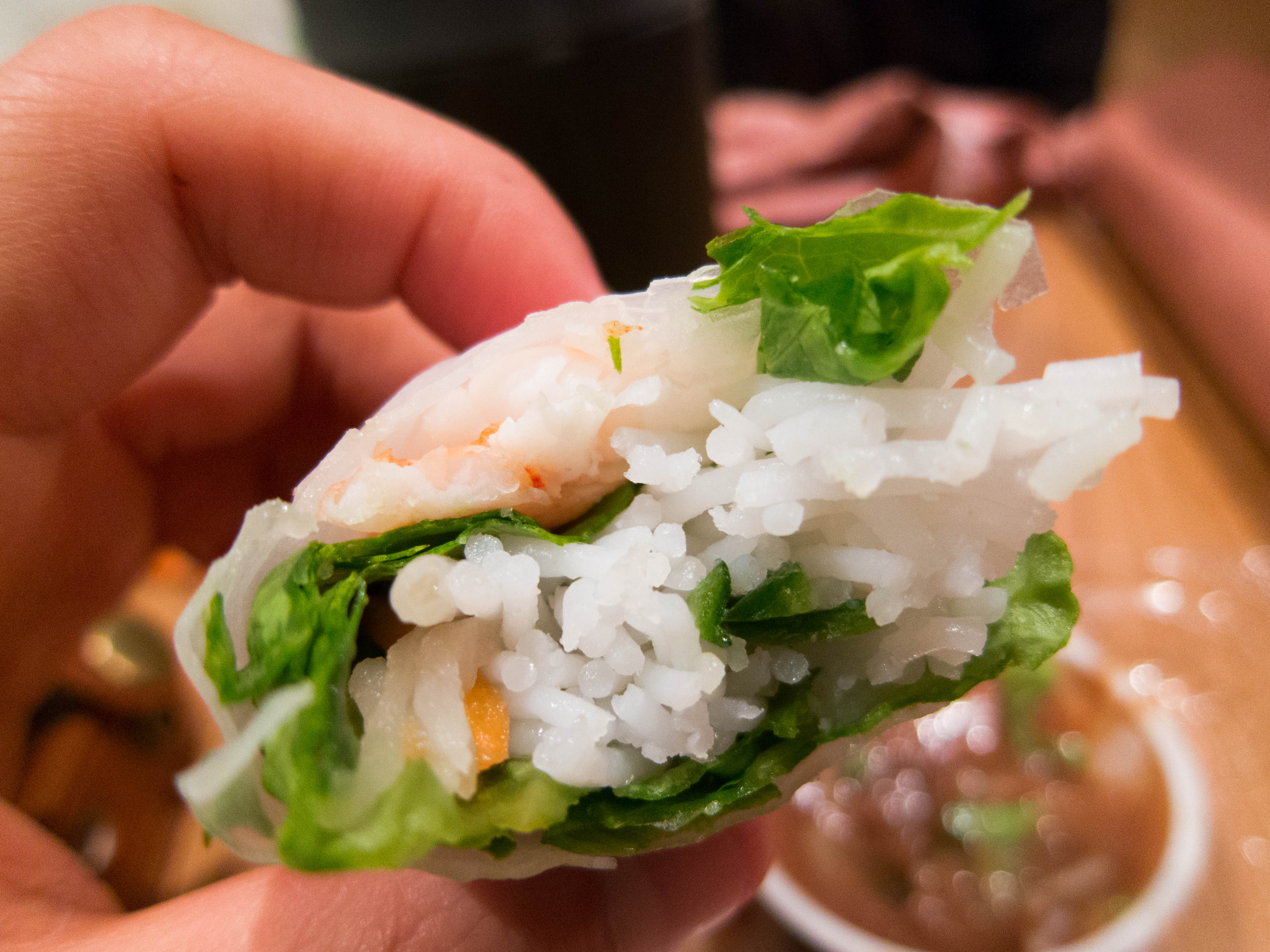 Sadly, I was really disappointed with the rolls… they were really bland. It might've been better if I ordered the chicken version.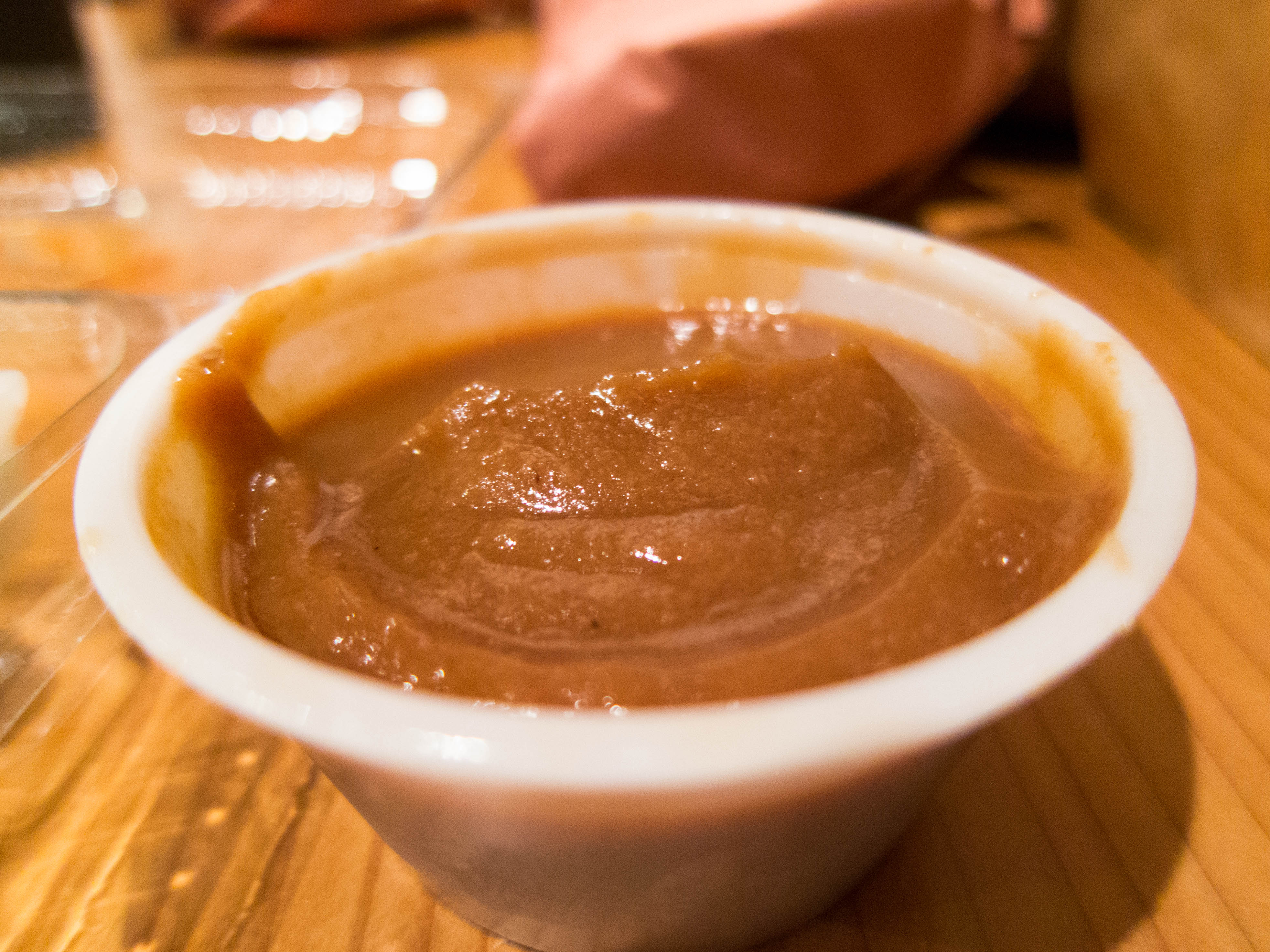 I didn't like the "peanut" sauce either because there was a complete void of peanut flavour. It just tasted like hoisin sauce (oyster) that happened to be brown.
Final Bytes
I'm definitely gonna stick to the DD Mau's sandwiches
Avocado smoothie is the bomb!
Sandwiches still taste delicious the next day!
Foodobyte's Rating

---