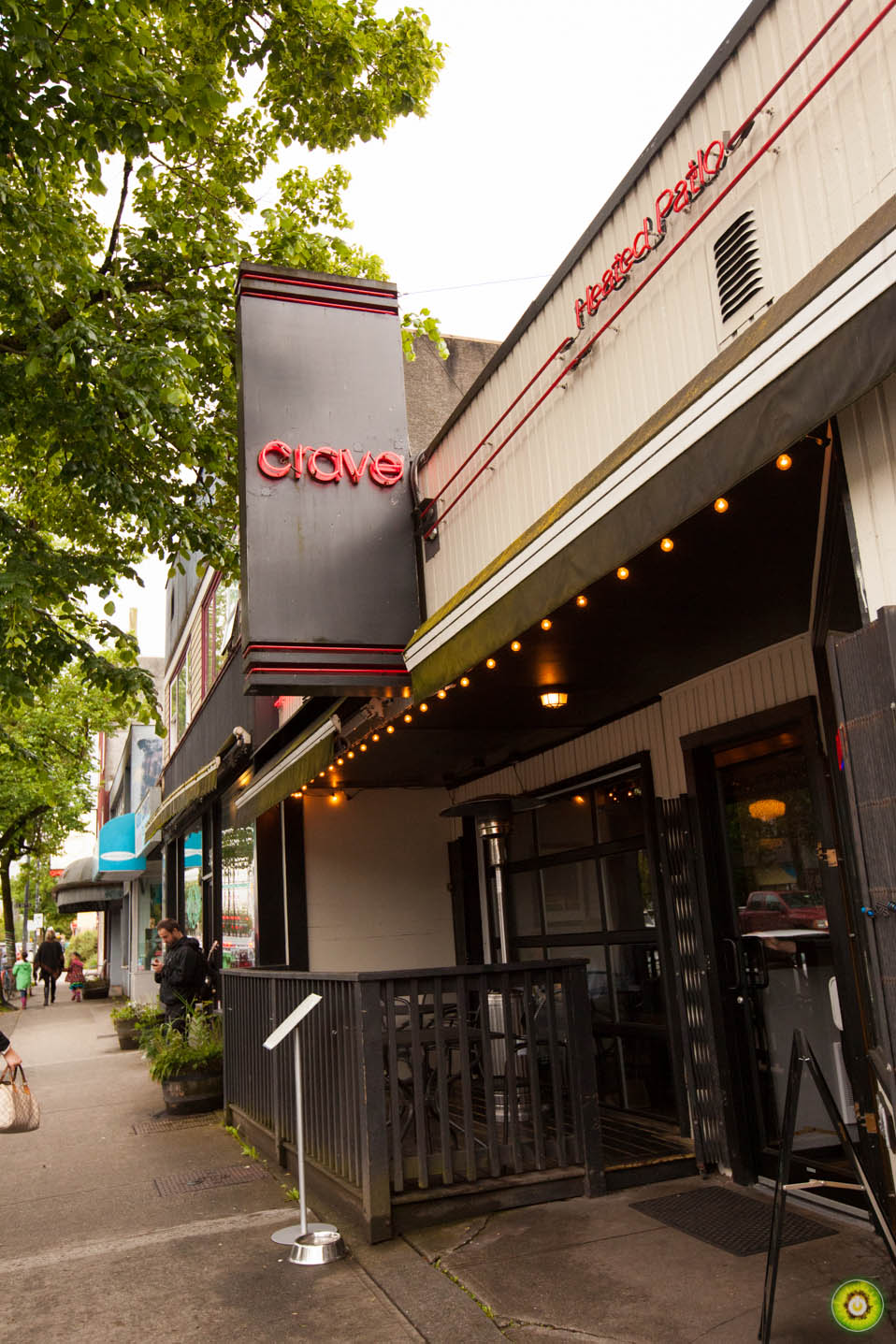 Fasha and I were strolling up and down Main St, looking for a place to have dinner. We didn't actually stroll that far.  We ended up picking Crave on Main – a restaurant that strives to feature fresh, local and sometimes organic ingredients.
The restaurant was quite narrow inside and its tables were similar in that nature. I had a DSLR bag with me that night, so a 2-top table wasn't the most comfortable seating (the waiter said he was "saving" the 4-top by the window that I requested, but it remained empty when we left).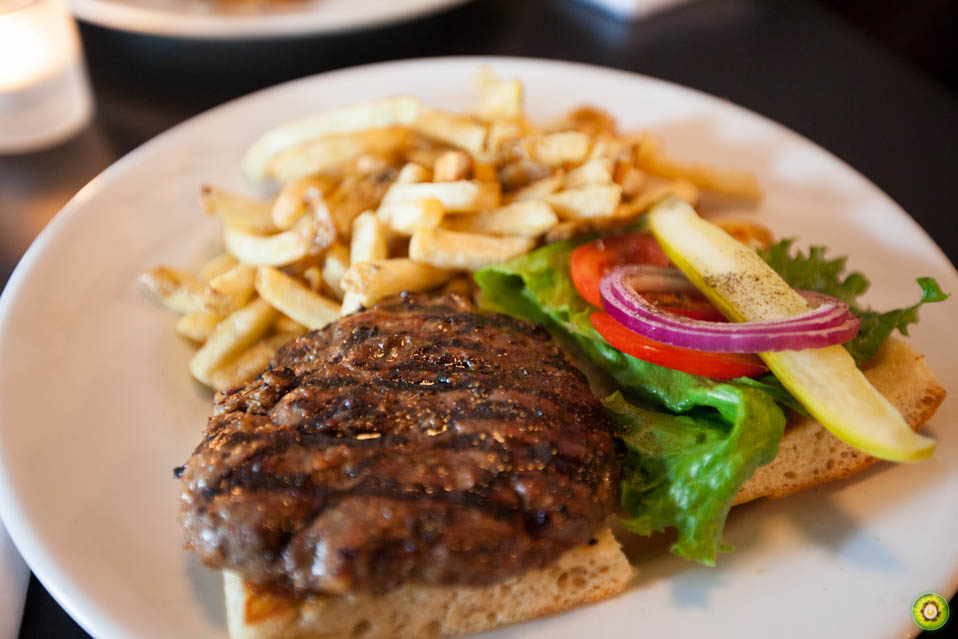 I ordered the Organic Beef Crave Burger ($12). My thinking was that if it's named after the restaurant, it should be spectacular right?
Well, it wasn't terrible… but it wasn't extraordinary either – just ordinary. While burger patty was moderately moist, some parts were still pink, which sorta disturbed me. On one hand, I would prefer not to get E-coli. On the other, I was really hungry so just cut out the pink pieces and continued eating haha!
The toppings were the usual. I didn't eat the pickle, but I imagined it as being difficult to eat without deep-throating it.
As for the fries, they were well-seasoned but I was displeased with how they were all so darn stubby. It was like they were from the bottom of the bucket.
Feeling particularly "English," Fasha ordered the Halibut & Chips ($18) that was served with coleslaw and tartar sauce.
He thought that the halibut tasted pretty good. Crispy batter and flaky meat. However, he found the portion to be quite small.
Final Bytes
Patio seating front and back
Free parking on nearby streets
Didn't satisfy my crave
Foodobyte's Rating

---