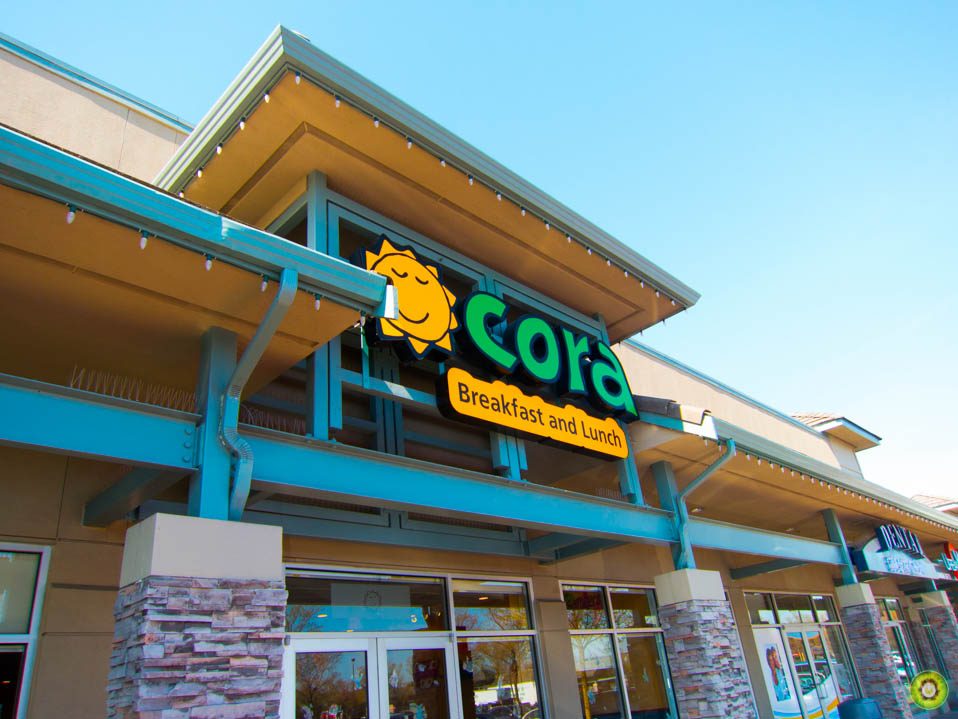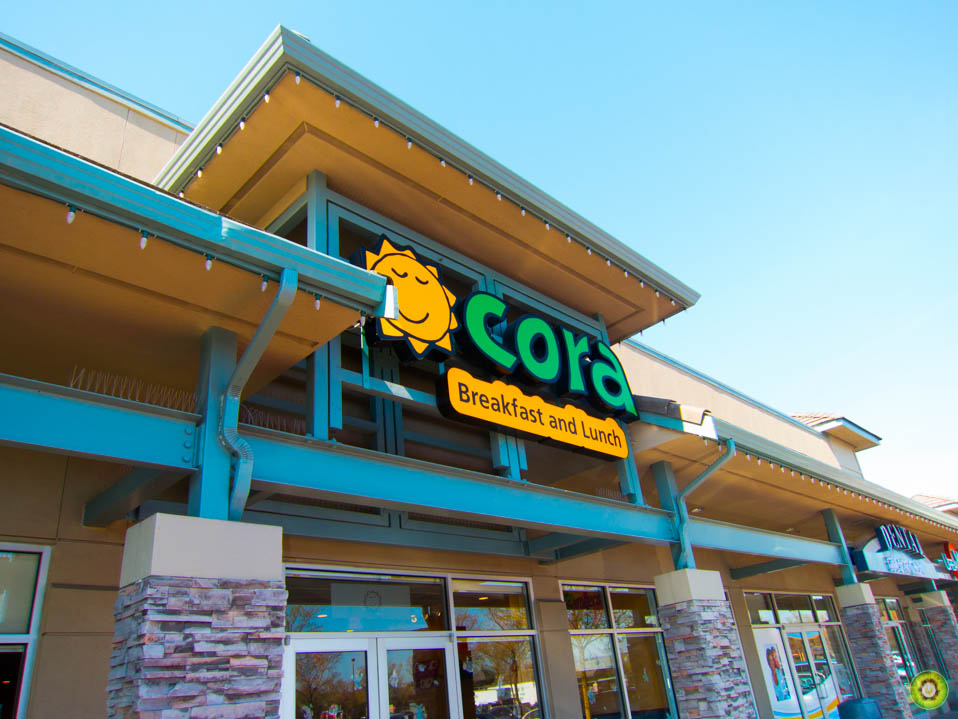 Cora's probably one of the brightest places to have brunch – even its logo is a sun! hippoCHAN and I decided to have a quickie meal before returning to the natural student habitat: at a desk, wallowing in mountains of homework.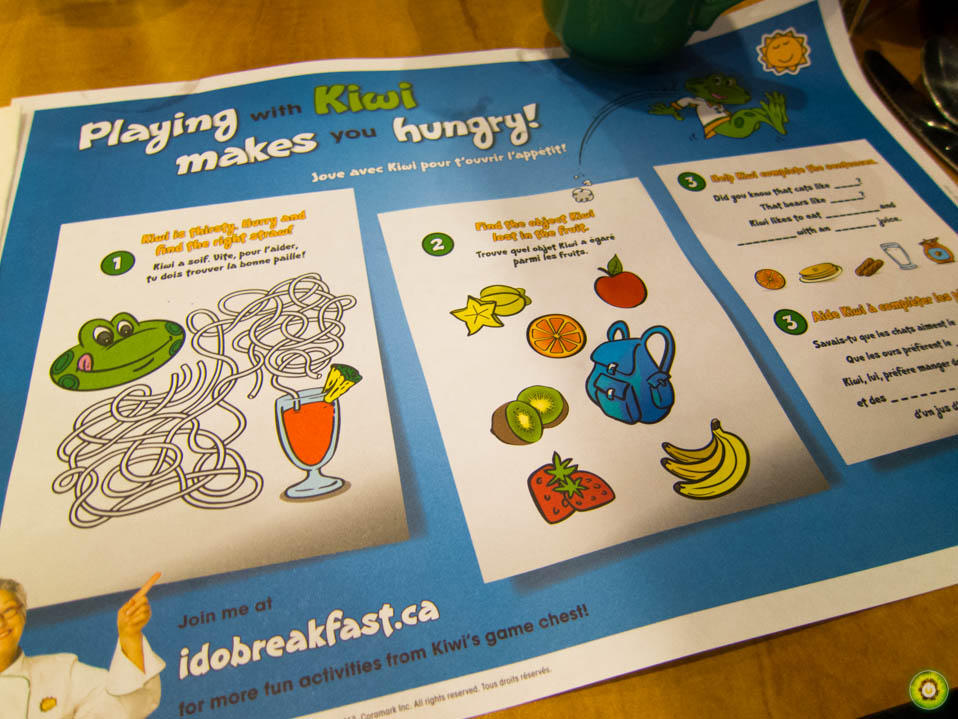 While we waited for our food, we entertained ourselves by playing these fun games on my paper placemat. I must admit, I did not understand game #2 at all… and I got lost in game #1 maze. Don't judge me!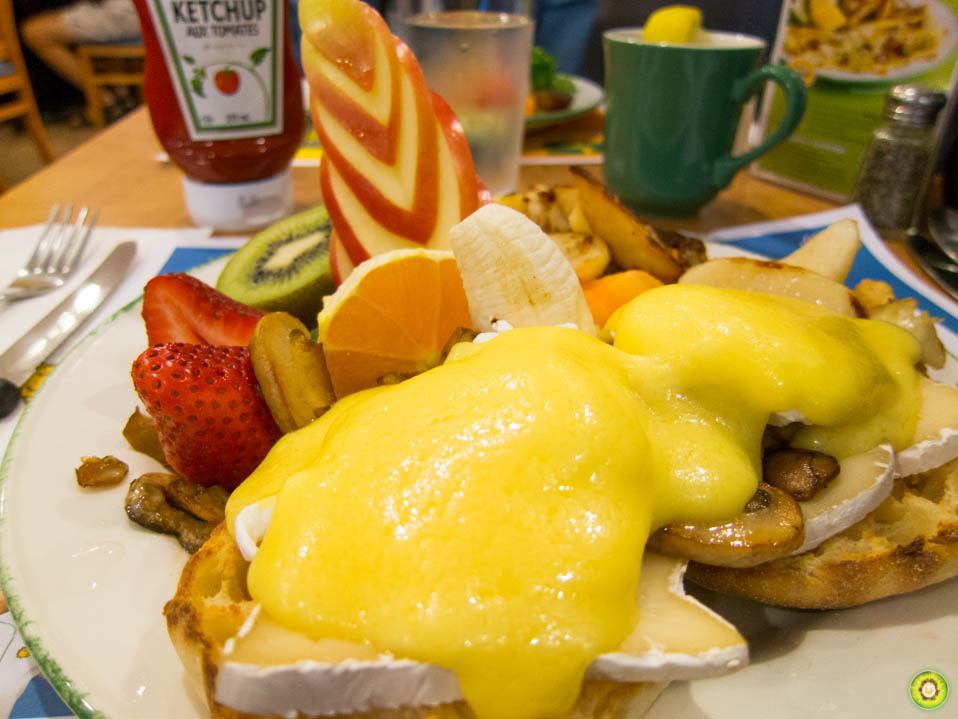 For my bright brunch, I ordered the Brie Mushroom Benedict ($12.95). There's also other varieties, such as ham or spinach etc., but the brie really appealed to me.
As you can see, the plate was jammed with beautifully prepared fruit. However, the kiwi was totally raw.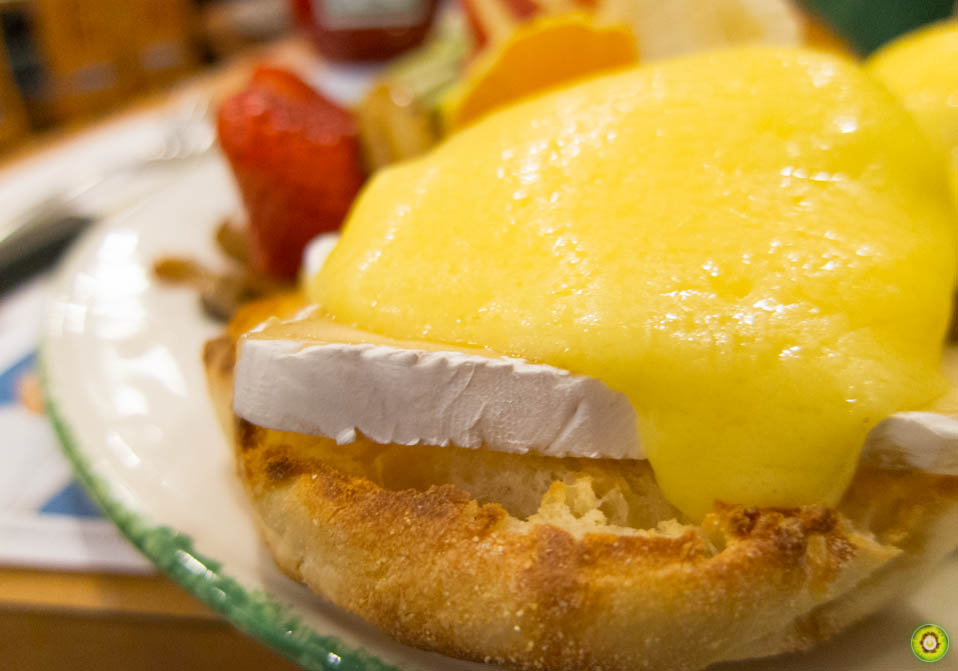 On a nicely toasted English muffin, there lay a nice slab of brie that just melted as I ate on. Because I chose soft poached eggs, there was yolk oozing and melding with the brie and hollandaise!
While the egg bennys were awesome, the potatoes fell short. A few of the potato fingerlings were fine, but most were hard and burnt.
hippoCHAN ordered the Sunshine Panini w/ Ham! Despite being grilled on a panini press, the crepe still retained its chewy characteristics rather than turning crispy.
This dish is great for the one-fork eaters because all of the fruit is cut up, so you don't need a knife!
Final Bytes
Huge restaurant, plenty of seats!
They'll sing you a song on your birthday! (not sure if that applies to all ages… someone let me know?)
Service was sorta lacking. My hot water was only refilled when the bill came, only because I asked.
Foodobyte's Rating

---