It's hard to believe that it has already been a year since the last Chinese Restaurant Awards. This time around, CRA expands its reach internationally, inviting several award-winning Chinese Chefs to Vancouver to present their own Chinese signature dishes. Some of these culinary rockstars operate Michelin star restaurants, while others have earned prestigious awards such as the Commanderie des Cordon Bleus de France. One even cooked for Russian president, Vladimir Putin… talk about a serious critic.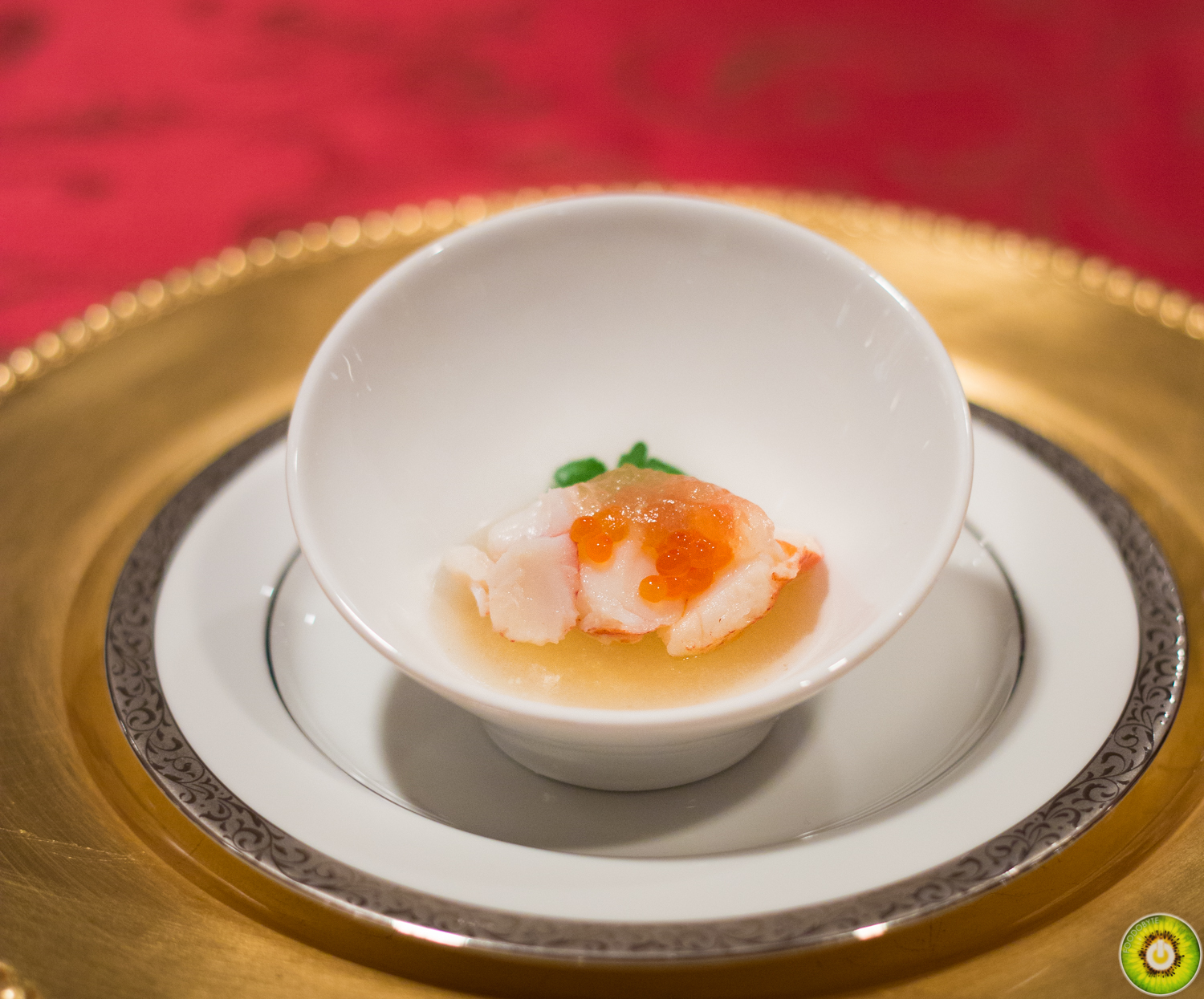 Dish: Chilled Nova Scotia Lobster with BC Salmon Caviar
Chef: Lau Yiu Fai, Executive Chef at Yan Toh Heen, Hong Kong
In contrast to typical consommés, this one was served at a chilled temperature, making it gelatinous. It reminded me of ready-to-go bouillon cubes, except it was fresh and light rather than concentrated and salty. The lobster was meaty and paired well with the acidity of the caviar.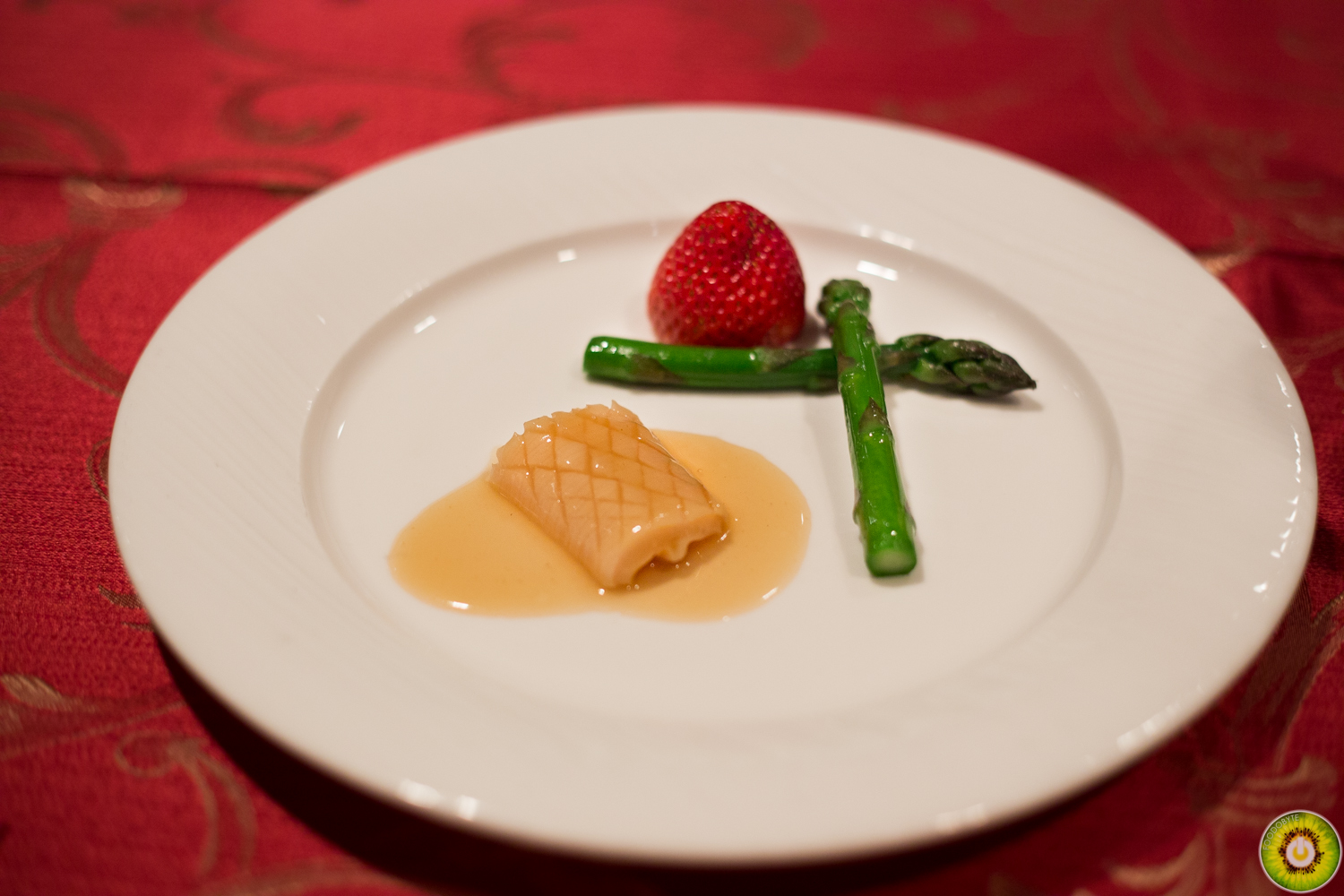 Dish: BC Geoduck Steak with Supreme Sauce
Chef: Huang Wuhun, Culinary Director at H.L. Peninsula Catering, Guangzhou
What made it supreme? Aside from slowly simmering chicken, various seafood and pork bone for 6 hours, the total cost of all the ingredients was a staggering $2000.
After reading the title of this dish, I realized why the geoduck cut was much thicker than what I'm used to – it was a steak. The good thing, though, was that its crunchy texture was still present.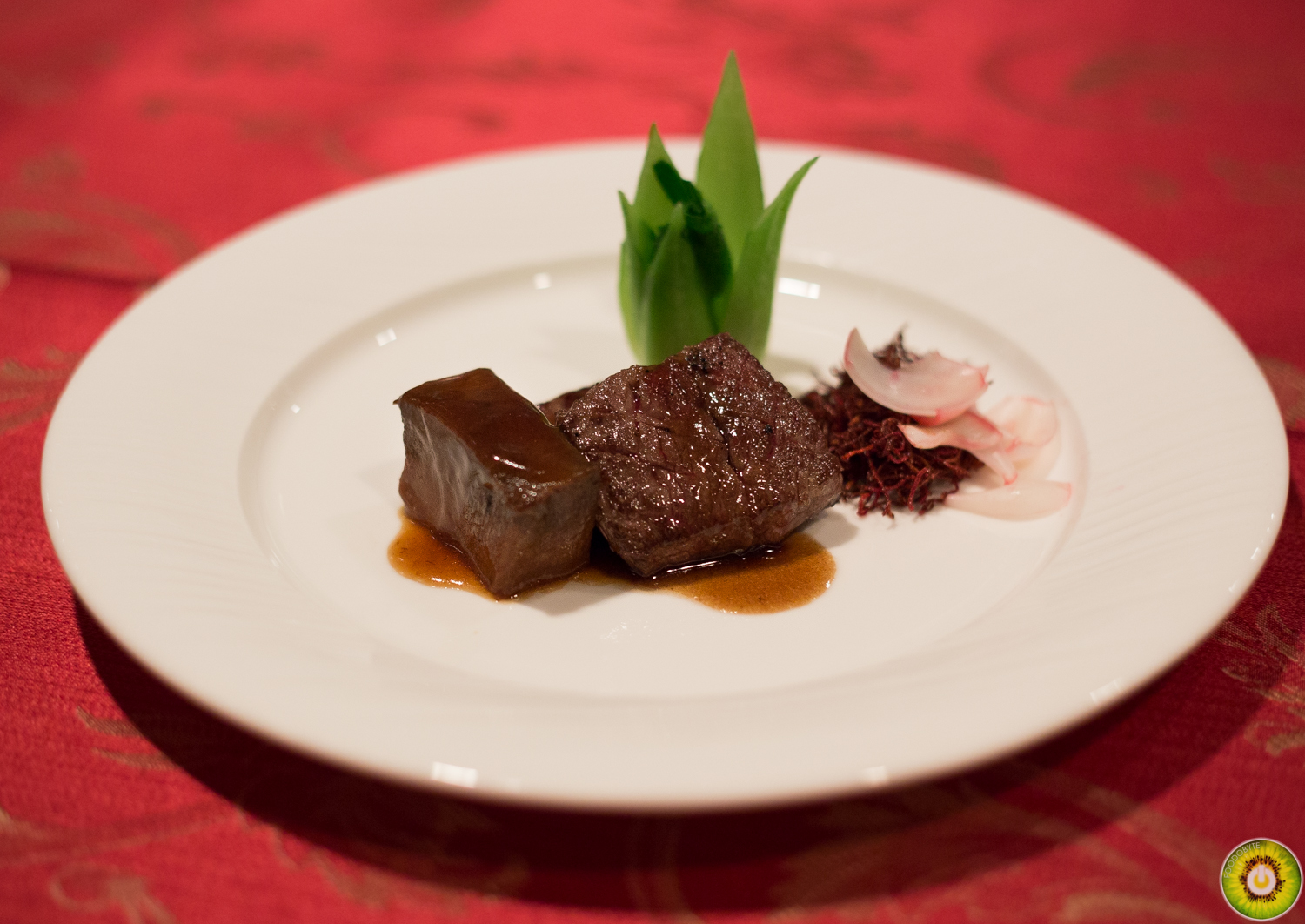 Dish: Pan-fried Alberta Beef Short Ribs with Lily Bulb, Red Date and Beef Sauce – accompanied with Stewed Alberta Ox Tongue
Chef: Mok Kit Keung, Executive Chef at Shang Palace, Hong Kong
The pan-fried short rib was simple in flavour. My only gripe was its chewiness, making it also difficult to cut. That's why I much preferred the ox tongue, which was more tender and flavourful as a result of stewing the meat.
Interestingly, the chef also incorporated some maple syrup into the beef sauce, giving it a pleasant and familiar sweetness.
Dish: BC Organic Chicken with Pre-Qingming Longjing Tea
Chef: Wu Wenbin, Execute Chef at yè shanghai, Hong Kong & Shanghai
Pre-Qingming teas are the first to be plucked each season. Of these teas, Longjing is one of the most sought after. This light tea was woven into each component of the dish: the chicken was steeped in tea prior to deep frying, the accompanying salt was laced with ground-up tea and some whole leaves were deep fried.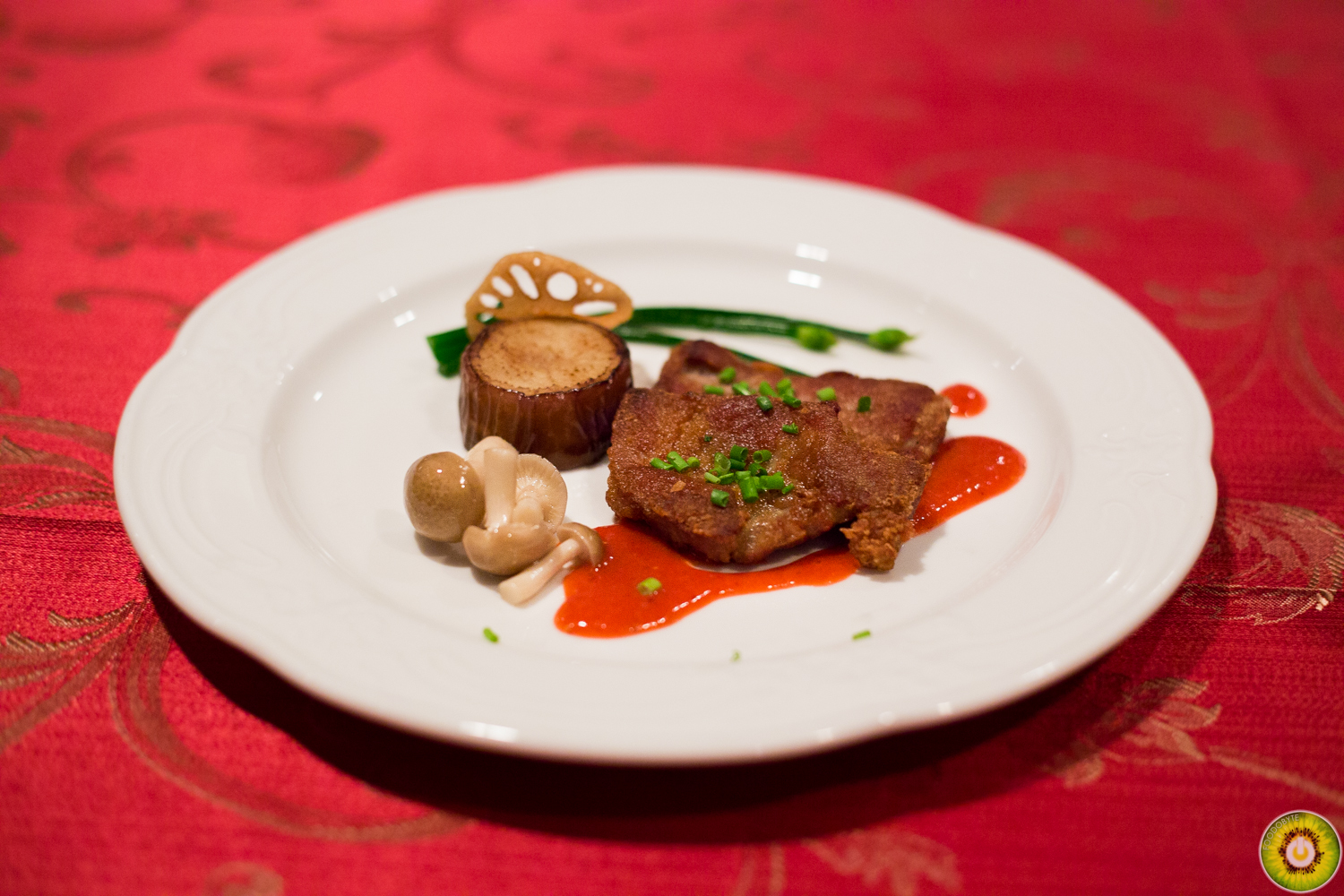 Dish: Pan-fried Alberta Akakuro-buta Pork with Raspberry and Wolfberry Sauce
Chef: Joseph Tse, Executive Chef at Above and Beyond, Hong Kong
In a nutshell, Akakuro-buta is a very high quality pork. I've already written about my last media tour that featured this product, and you can read it here.
This was my absolute favourite entree! The pan-fried pork was textbook awesome – moist and flavourful. What took it out of bounds was the sauce… the subtle acidity of the raspberry perfectly complemented the pork by balancing out its heaviness.
Dish: Chinese Black Tea Panna Cotta, Pineapple Compote, Black Sesame Crumble, Passion Fruit Sorbet
Chef: Bruno Feldeisen, Pastry Chef at Four Seasons Hotel, Vancouver
Chef Bruno did an incredible job wrapping up the meal! The panna cotta with a drop of mango was nothing short of amazing. Its deep earthy notes spread like fog, exciting every one of my tastebuds.
I've never had a pineapple compote before, but this one was quite tasty. Since it was cooked with syrup, the pineapple flavours were magnified.
The sorbet was very well done too. It was cutely shaped like a passion fruit, representing its acidic fruitiness. Paired with the black sesame crumble, there was a plus of texture and earthiness.
Since this was only a media tasting, there's plenty of food to come. Tomorrow is the official Chinese Restaurant Awards event, where Chinese restaurants in Metro Vancouver will be recognized for their excellence. Stay tuned for an upcoming post!