It's definitely been a while since I've had bubble tea. Thanks to ChineseBites, I was invited to a media event at Chatime that sent me back in time to my high school days. Chatime was originally founded in Taiwan. It now has 30 years of tea manufacturing experience under its belt. "Cha" means "tea" in Chinese, so it's literally Tea Time since they brew tea fresh in store using quality tea leaves – no pre-made tea or tea powders!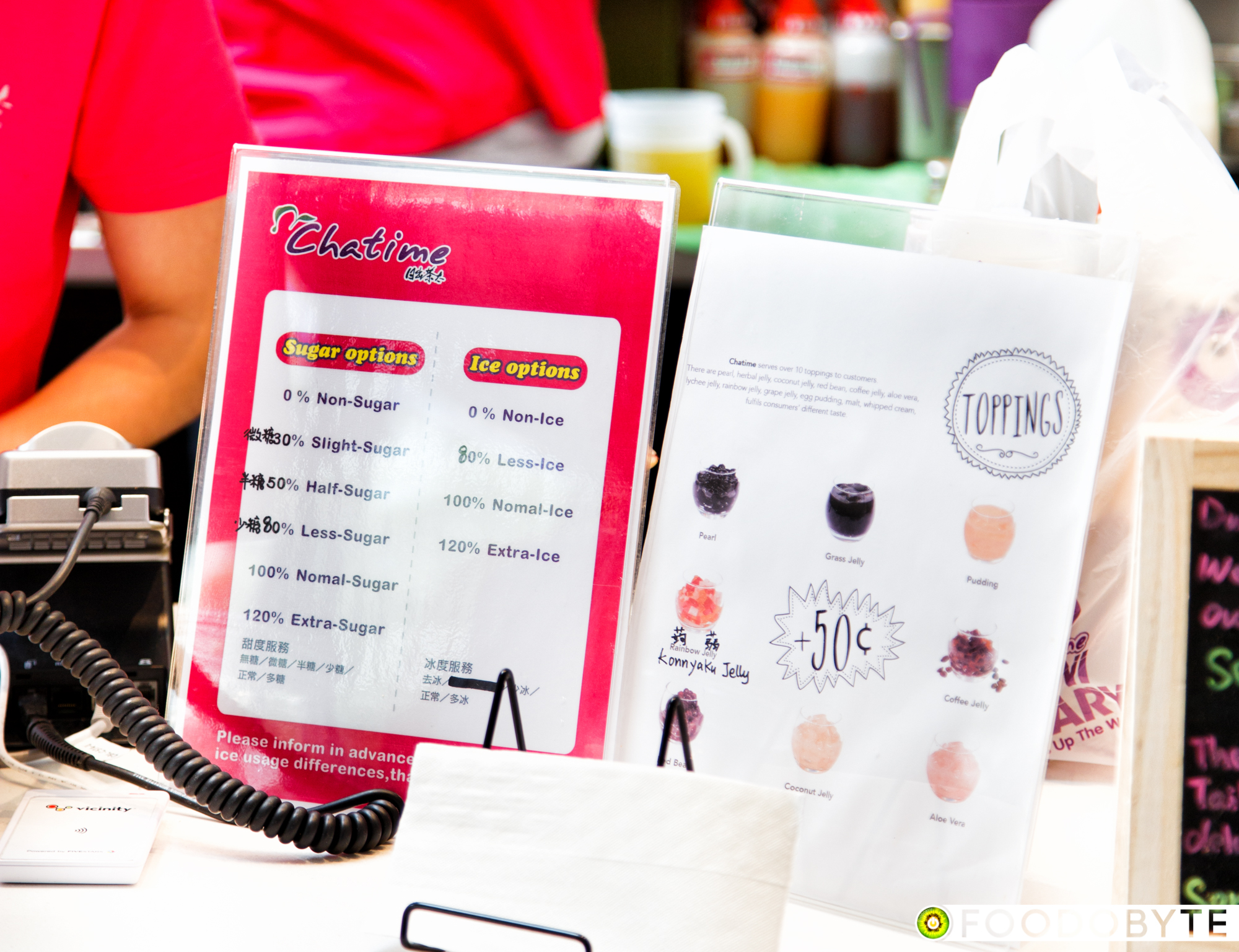 Bubble tea gets a bad rep for having too much sugar, but Chatime gives customers the opportunity to fine tune the sweetness. I ordered Half Sugar, which was just right for me. Decreasing the sugar lets the tea shine through more.
Chatime also offers 8 different toppings (or bottoms?): pearls, grass jelly, coconut jelly, red bean, coffee jelly, aloe vera, rainbow jelly and pudding.
Bubble tea menus can be vast, so it's nice for beginners to have a Top 10 list to pick from. It was only hippoCHAN and I that day, so we didn't have enough stomach room to drink all ten. But as always, we did our best to try as much as possible!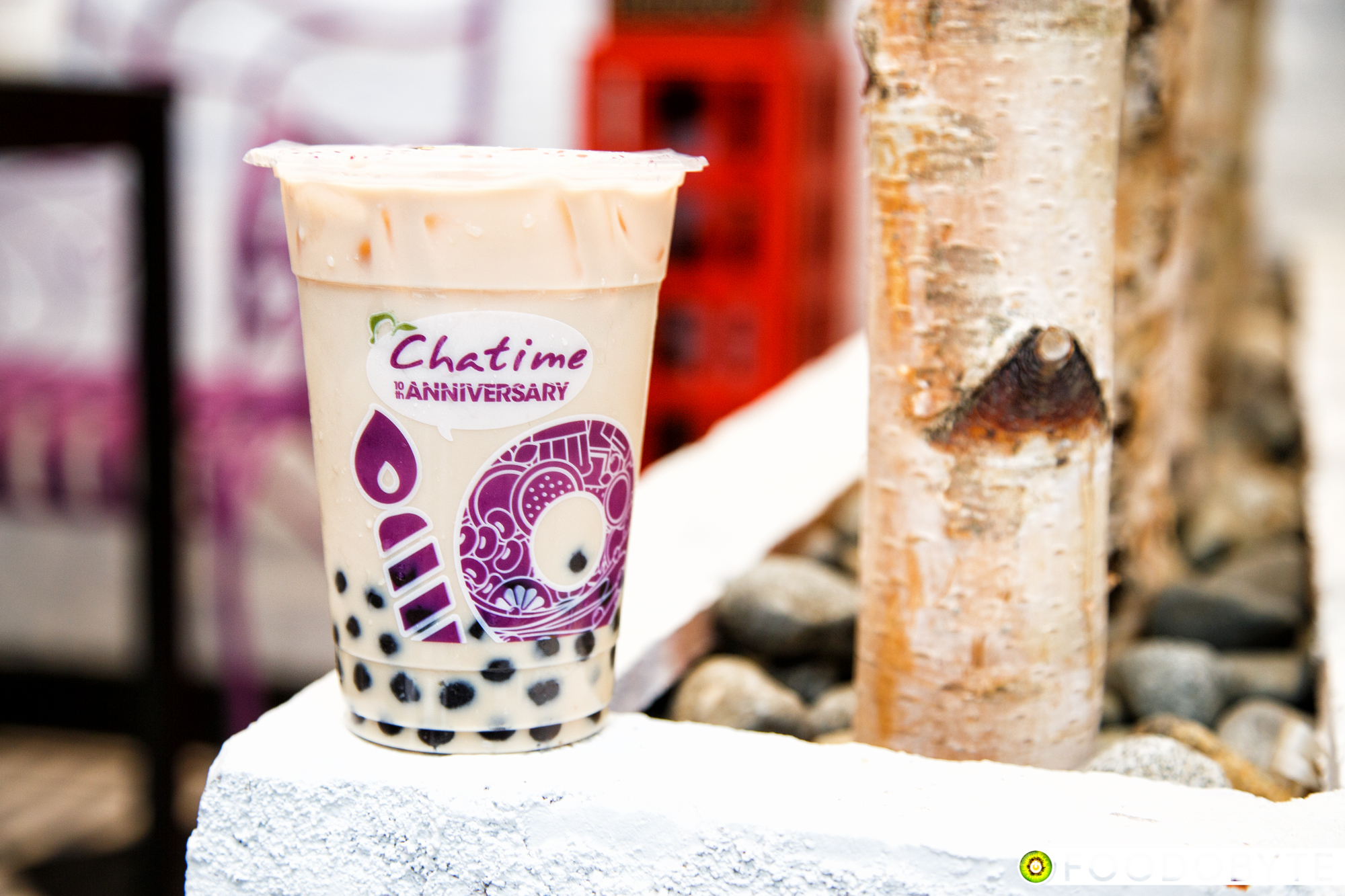 We started off with a classic: Pearl Milk Tea. Although it was simple, it was probably my favourite of the bunch that we ordered. Great tea flavour with subtly sweet pearls.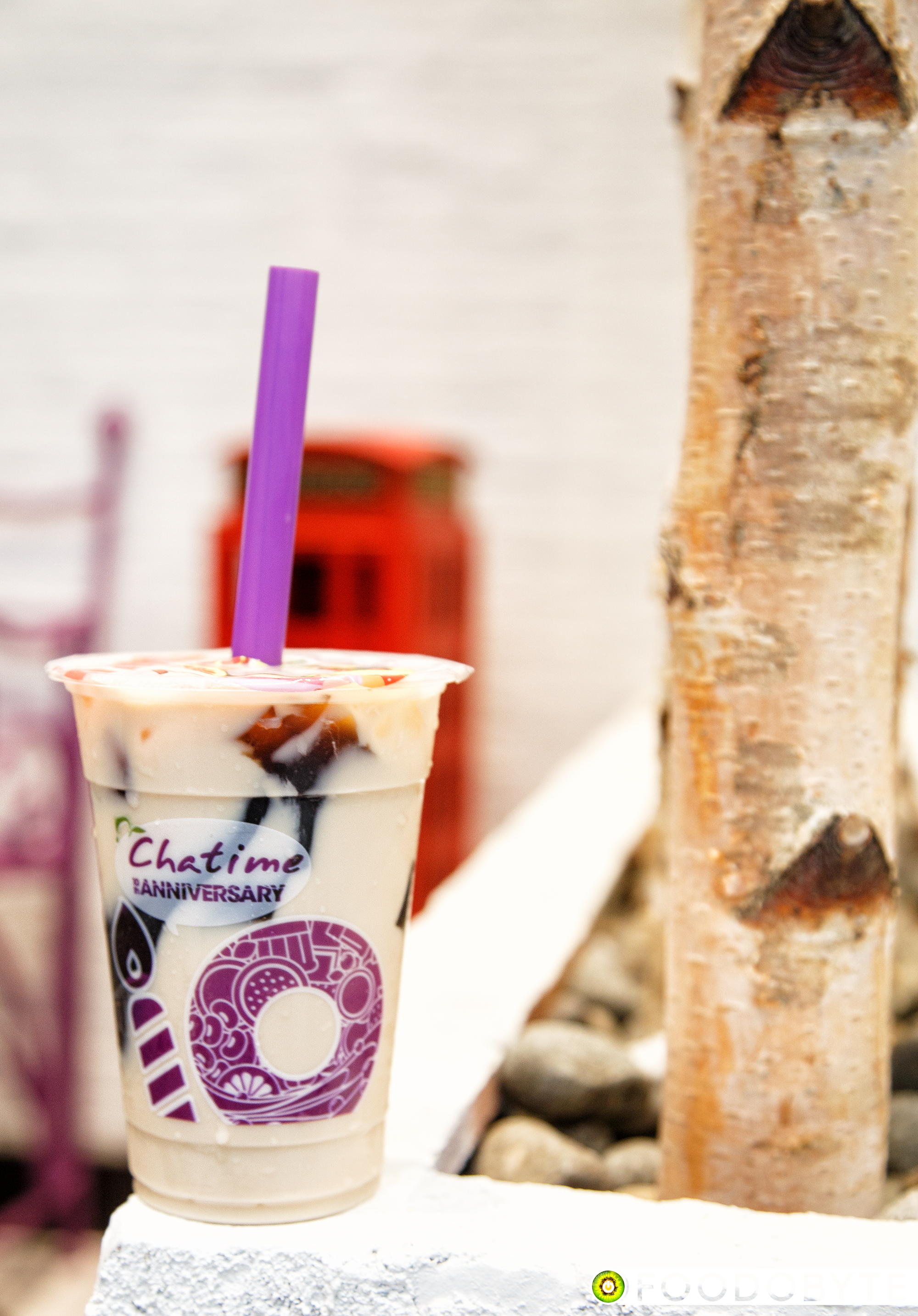 The Grass Jelly Roasted Milk Tea was similar to the Pearl Milk Tea… but I found it odd that even though it was "roasted," the classic version had more flavour. I still loved the grass jelly though.
Our Taro Pudding Milk Tea got jacked for photos, so we didn't get to try it :( Next time… :P
The Matcha Red Bean Milk was also really good. Strong matcha flavour, unlike the watered down versions you'd find at many other places. The red beans were a nice, soft change from the chewy texture of pearls. I would order this one again.
Chatime has over 1200 locations worldwide and three of them are in the Lower Mainland: Robson and Broadway in Vancouver and Blunder in Richmond. Check them out and have "Good Tea Good Time!"
Disclaimer: ChineseBites.com invited me as a media guest, so all food and beverages were comped, but all opinions are my own.
---