It was Michael's 21st birthday, so we made reservations at Charcoal Sushi & BBQ Restaurant for dinner. Without a doubt, Charcoal's one of my favourite Japanese restaurants in Richmond because of their delicious signature rolls.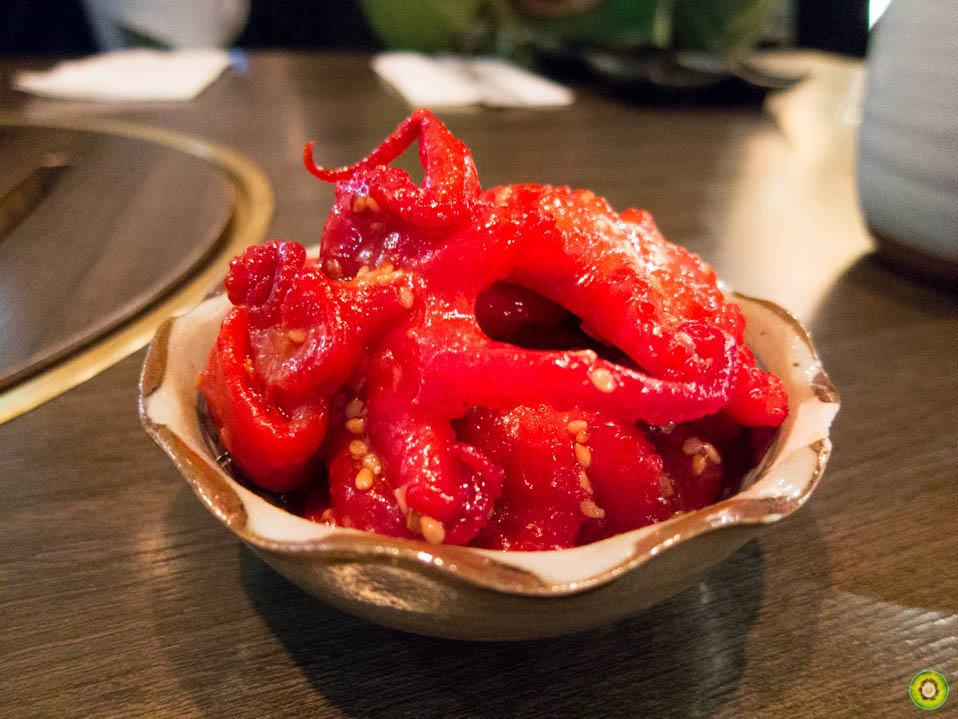 hippoCHAN thought that the Baby Tako was cute, so we obviously ordered it :P It was chewy, crunchy and kissed with sweetness.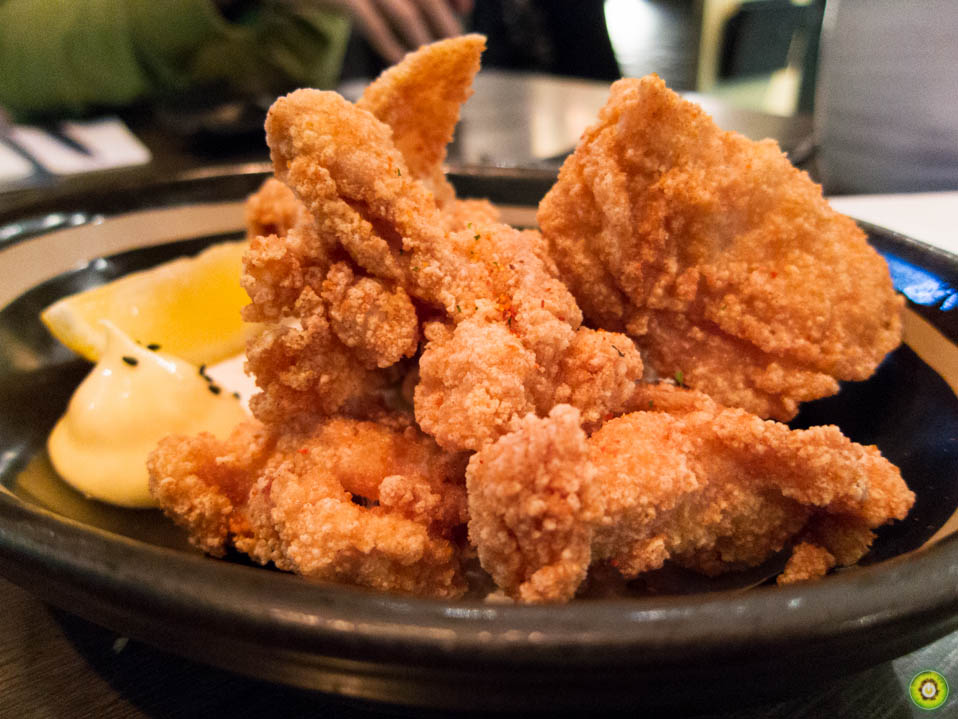 Craving something deep-fried, we also ordered the Chicken Karaage that's served with regular mayo and a lemon wedge. It was as it should be: moist inside, crispy outside. Notably, it wasn't greasy at all!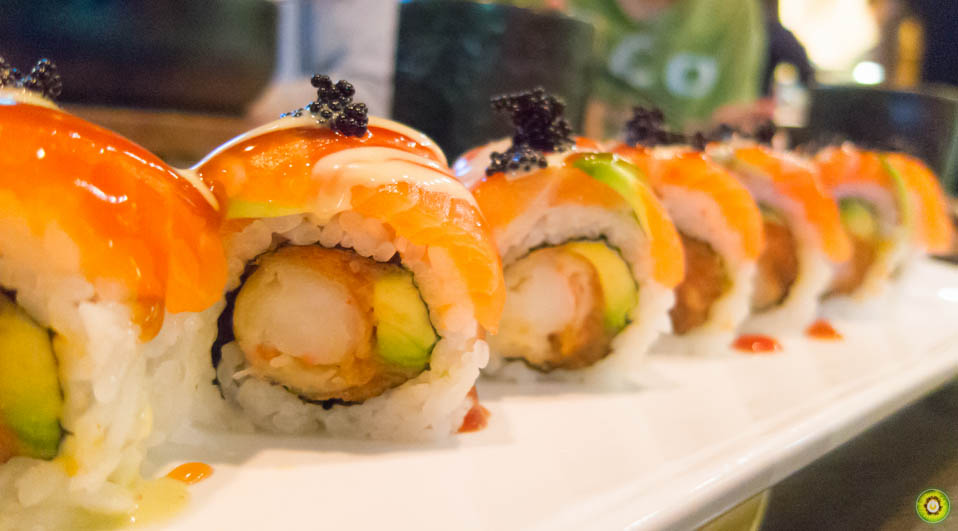 What's more logical than ordering a roll that's named after the restaurant? This is the Charcoal Roll! Inside, there's prawn tempura, spicy tuna and avocado. On top, the roll is decorated with slices of salmon and avocado, drizzled with teriyaki and wasabi sauces. Deeeeeeeelish! One of my favourite rolls!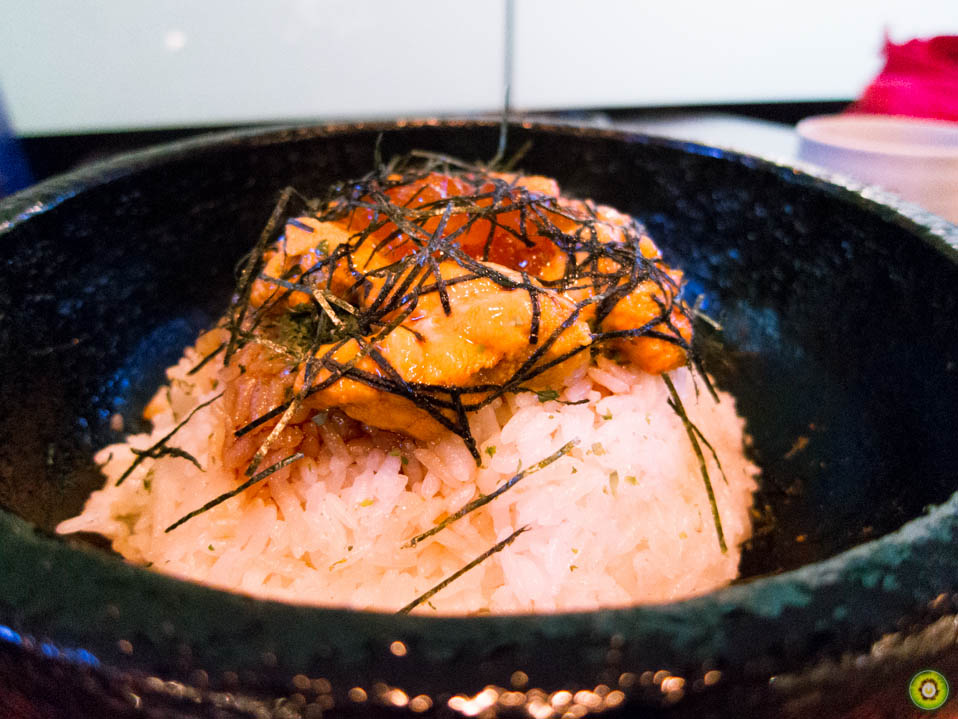 On9 ordered the Uni Stone Bowl Rice, which he said was really fresh and tasty.
Among six mouths, we shared three other rolls. The first one was the Tuna Lover that featured a combination of raw and cooked tuna. Since the roll was stuffed with spicy tuna, there was a fresh spiciness that was mellowed out by the mayo drizzle.
Next up, the Canadian Roll: yam tempura and cream cheese topped with avocado slices. Big flavours packed into this roll, no doubt. Although, I was never a big fan of cream cheese in sushi…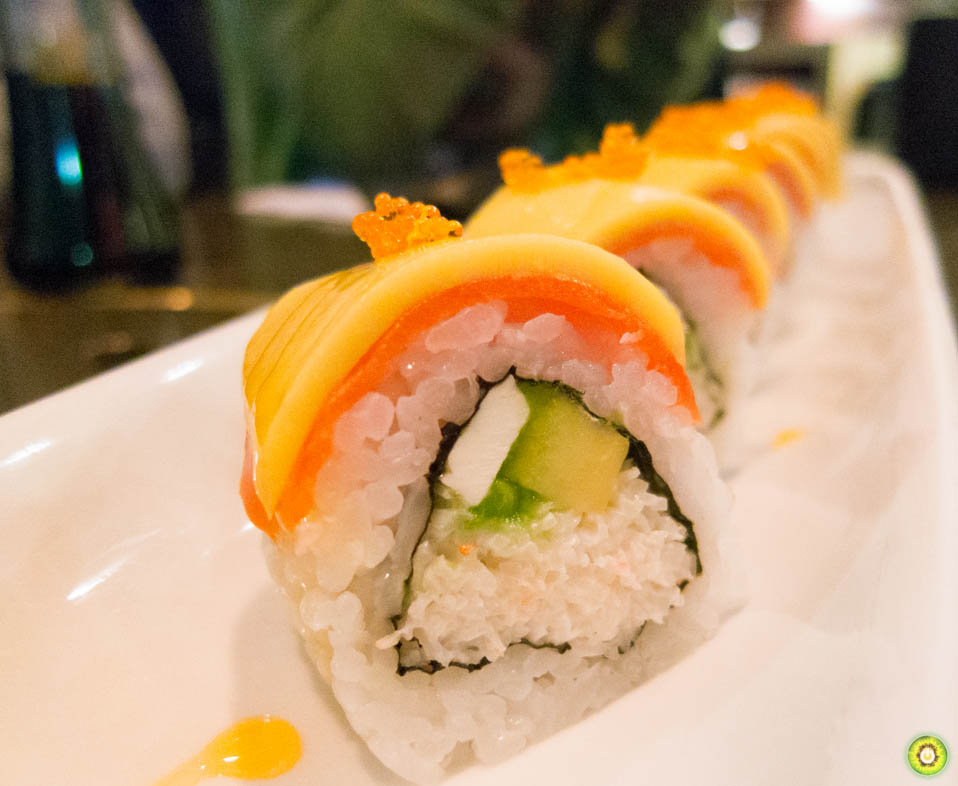 Following the Canadian theme, we selected the Maple Leaf Roll! I wonder how they decided to name these rolls… Not quite sure how a California roll w/ cream cheese topped w/ salmon and mango represented a maple leaf. I didn't like this roll as much. The mango-fish combination always puzzled me. Moreover, the mango wasn't that sweet because it was not in season yet.
hippoCHAN and I were still pretty hungry, so we ordered a Kobe Beef Stone Bowl Rice. My apologies, the server mixed and mashed the beef into the rice before I could snap a picture! I really enjoyed the umami flavours that were punctuated with bursts of fresh green onion. However, we both thought that there wasn't enough beef for that amount of rice.
Final Bytes
Equipped for BBQ as well!
We had 9 people, and we were split into 2 tables.
Free parking downstairs!
Foodobyte's Rating

---