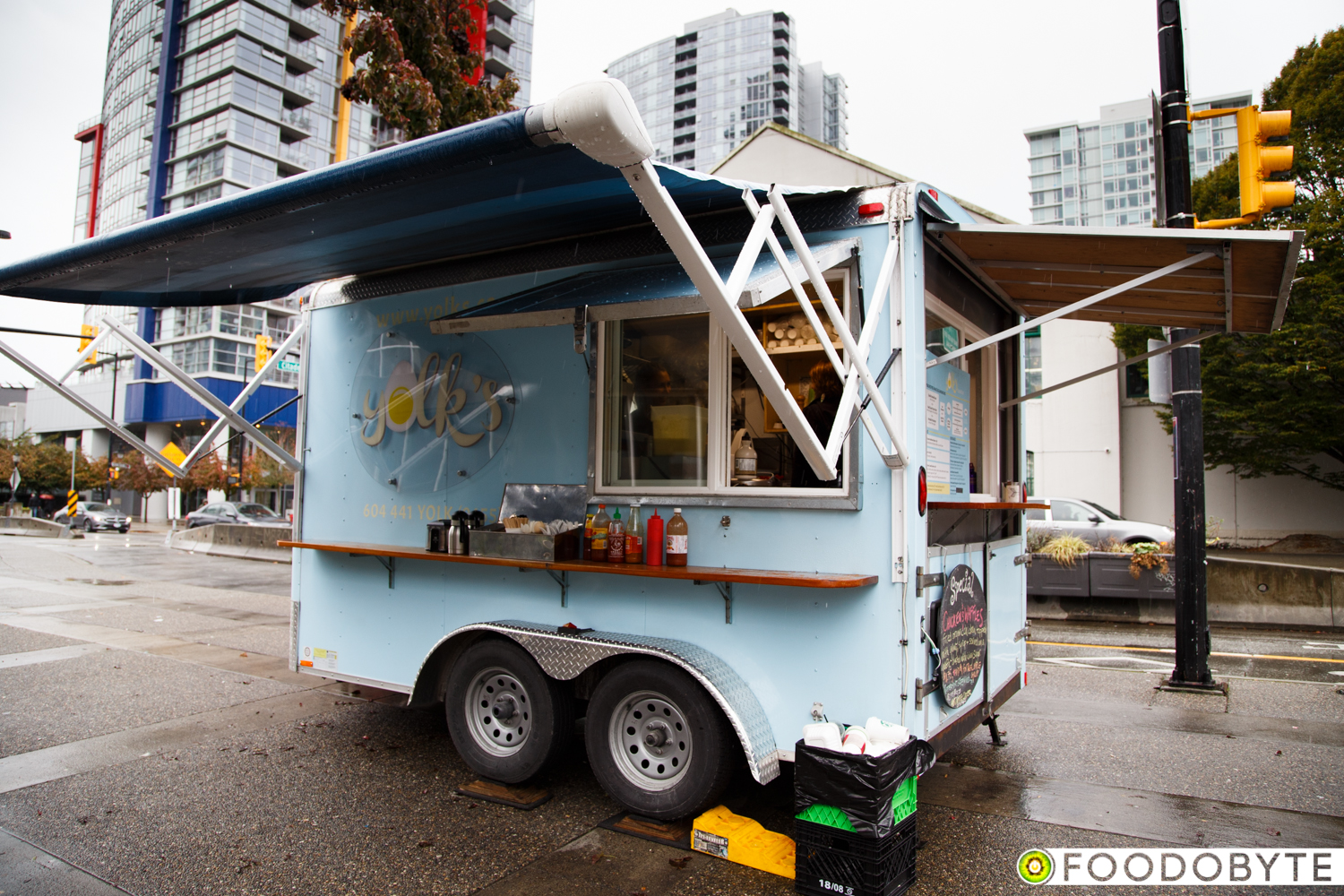 While Shrimpo and I were making our way downtown, walking fast, faces pass, and we were Vancouver-Home+Design-Show-bound… I was pretty hungry so I dropped by Yolks the Food Cart for a small snack. Shrimpo didn't order anything due to the fear of losing her appetite for pho later on in the day. Priorities.
I've had deep fried chicken before. That's true for waffles as well. But, I've never had them in combination… until Yolks. Their Chicken & Waffles ($11.75) was made of fried organic chicken, topped with gravy and syrup, served on a waffle and dusted with icing sugar.
Right off the bat, the dish had great presentation: crispy chicken sandwiched between two waffles with sauce flowing over its sides. However, I thought it was too sweet, casting a dark shadow over the savouriness of the gravy. Also, the waffle was a tad too soft. I would've liked it with more crispiness to add some texture.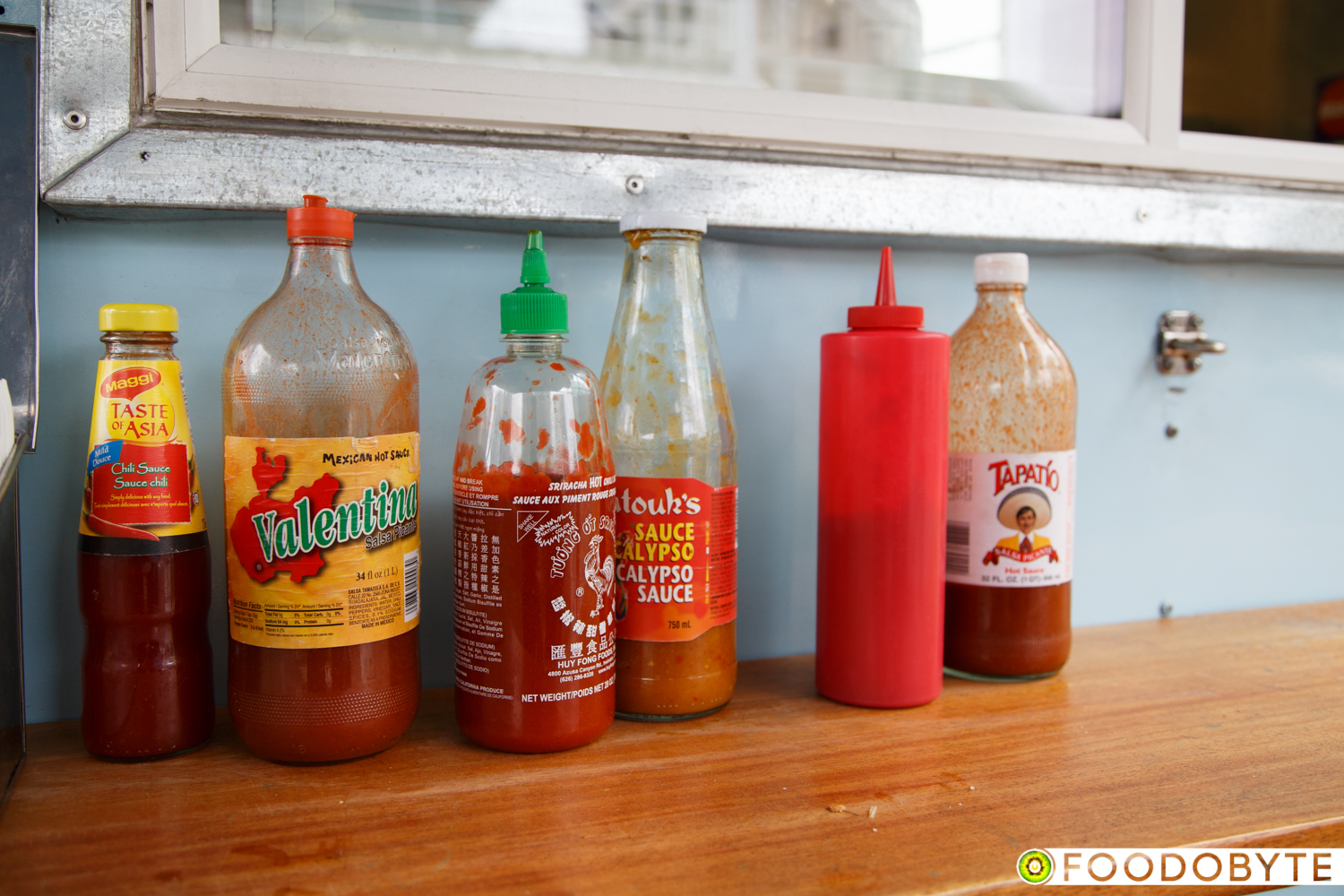 Adding Sriracha and Calypso helped tone down the sugar and raise the heat.
Final Bytes
Open 8am-2pm M-F, 9-2 on weekends
Accepts credit card
Someone point me to some good chicken n' waffles!
Foodobyte's Rating

---
[mappress mapid="186″]