When's the last time you've ever played 5-pin bowling at the Ridge!? Well, that was last weekend for me because hippoCHAN's pre-optometry club was hosting a fundraiser for the Diabetes Association. After chucking and flailing heavy balls down the lanes, hippoCHAN and we completely famished! We had to study later, so we decided to drop by Burgoo for a quick meal – it was only 4 minutes away!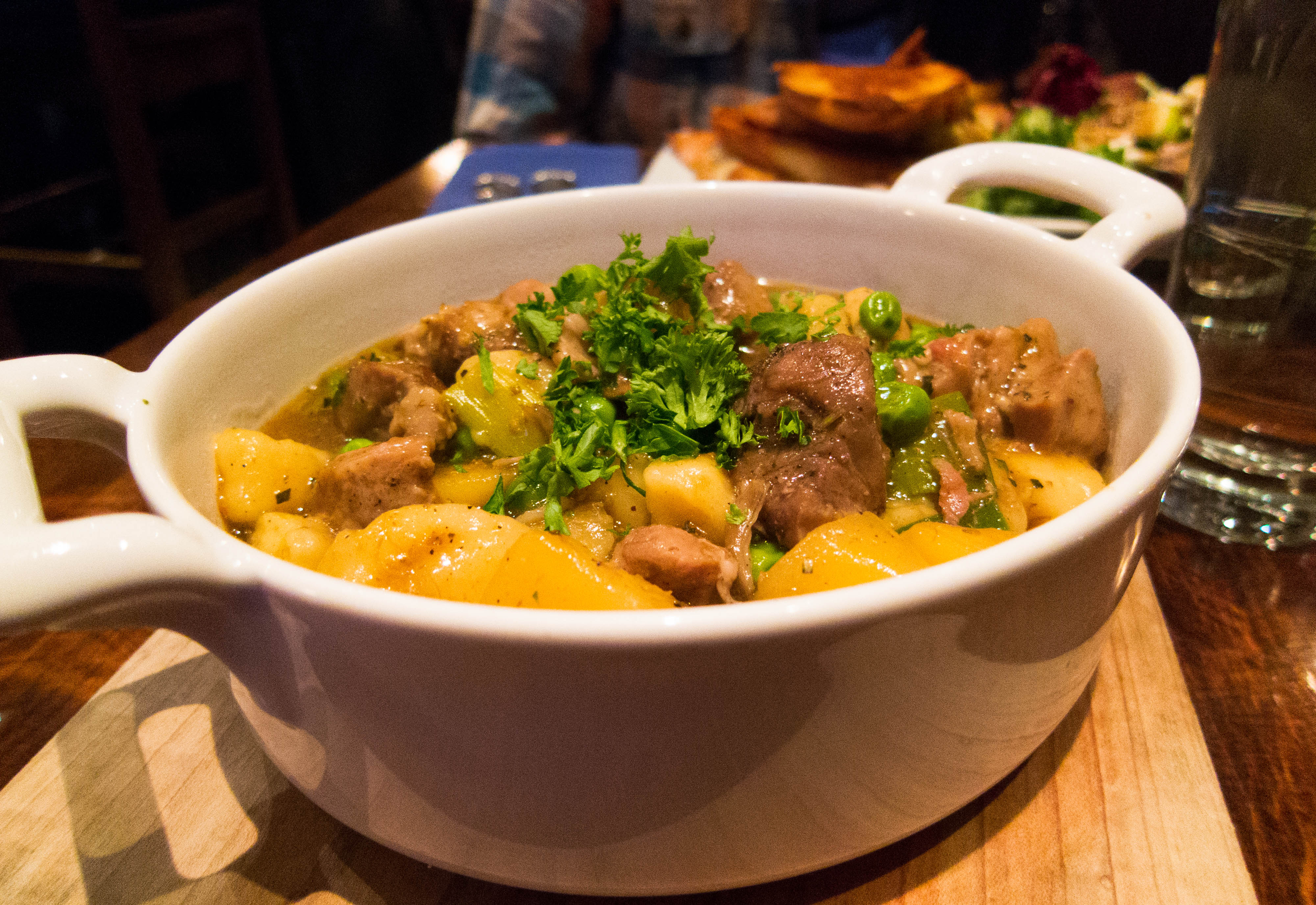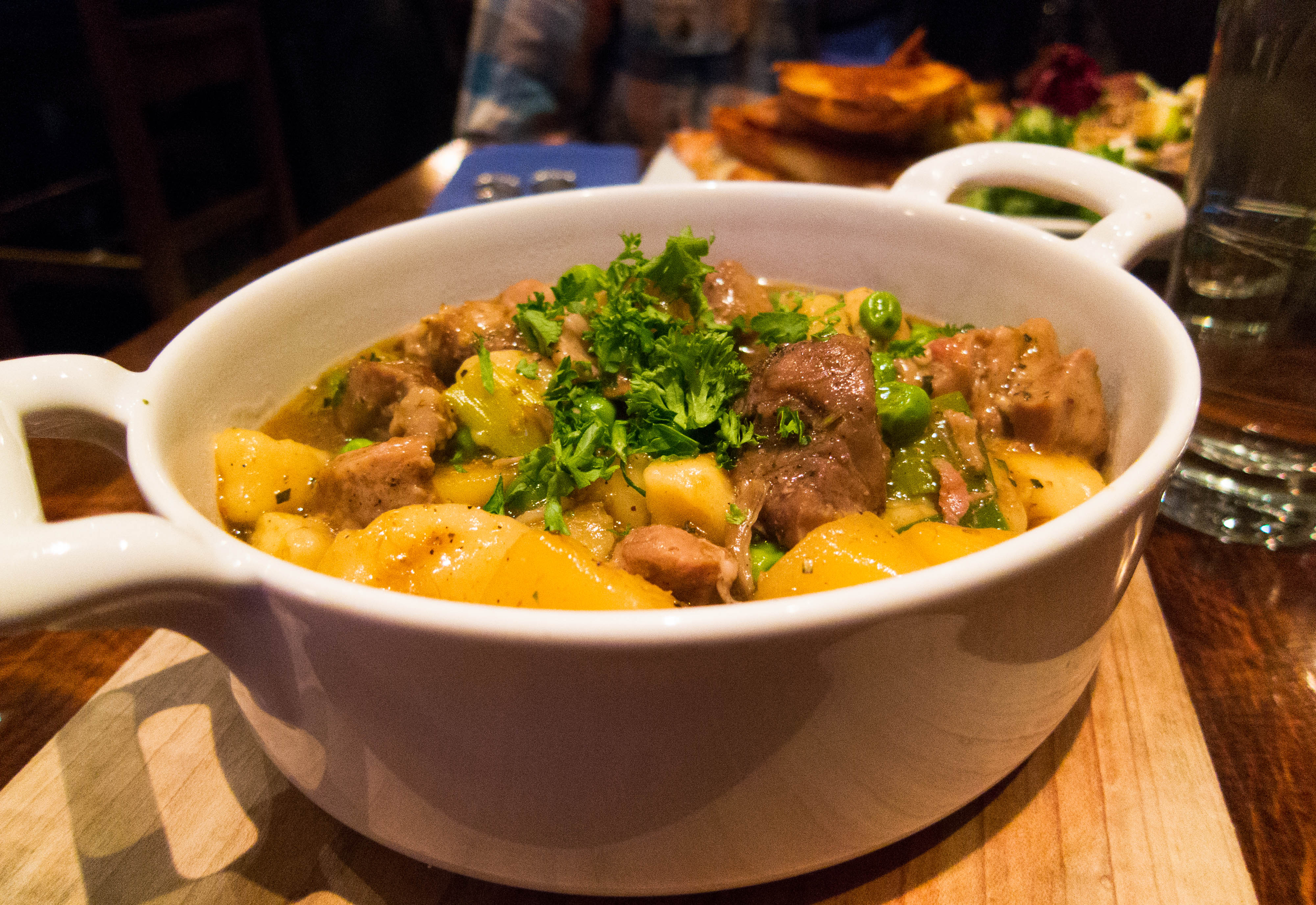 It was St. Paddy's Day when we went, so every Irish-inspired dish/drink were 10% off! So I got the Irish Stew ($18 originally), which was made with Guinness braised lamb with rutabaga, leeks, green peas and homemade potato dumplings.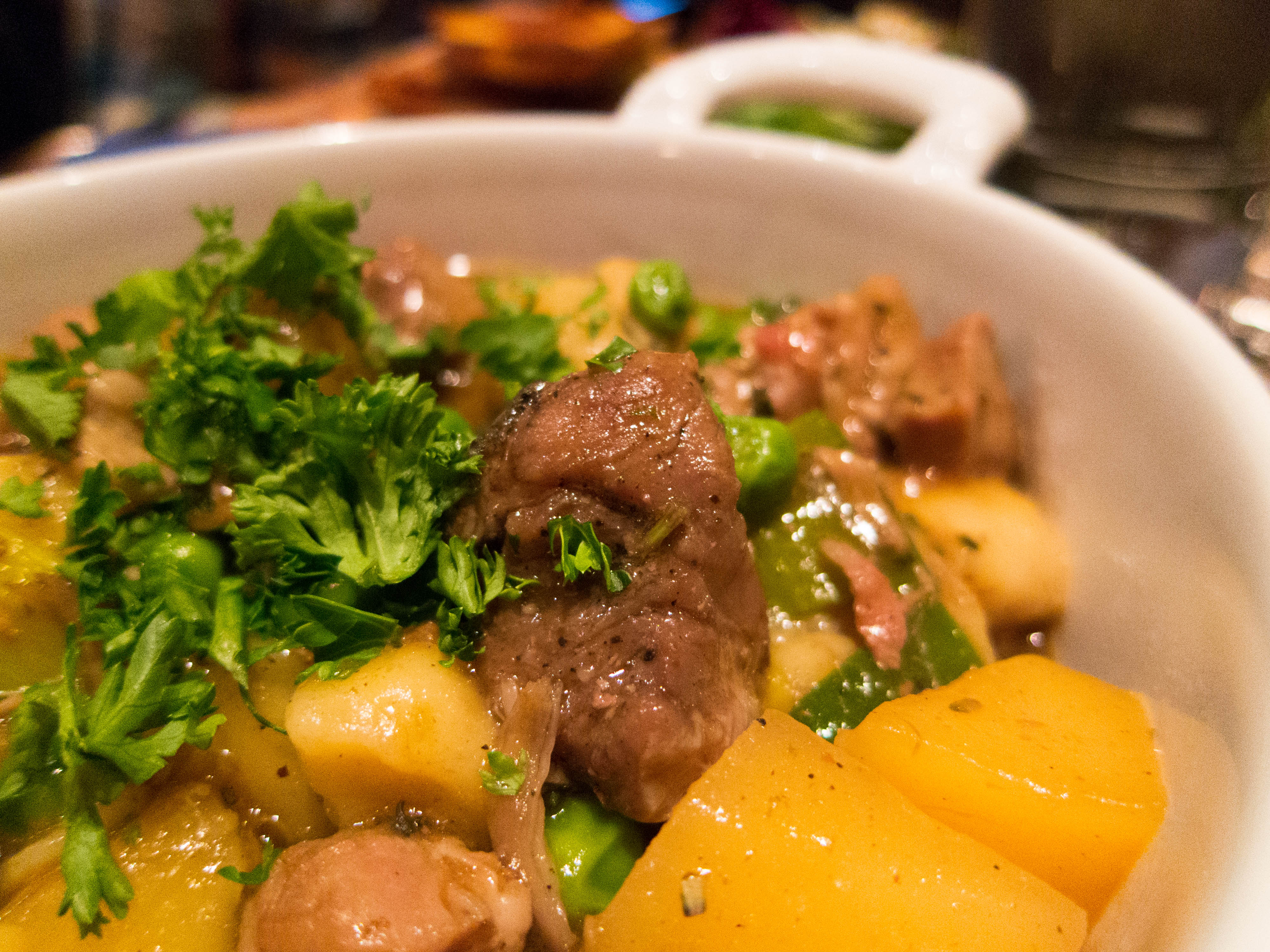 With chunks dispersed throughout, the lamb was very tender and quite gamey. The potato dumplings were very interesting – it was like eating plain cooked dough.
However, there was a total overkill of pepper in stewy gravy itself. In spite of my particular fondness for pepper, it was just way too much! It was like drinking the black pepper gravy at a cha chaan teng.
Also, I thought that this dish was missing side of rice or something to combine with the stew. While it was very hearty, I wasn't that full afterwards…
As an avid cheese-eater, hippoCHAN ordered the Dos Diablos w/ Salad ($13). I've already reviewed this delectable sandwich before, so you can check it out here.
The only thing that hippoCHAN didn't enjoy was the goat cheese on the salad. So if you're not a fan, go ahead and tell your server.
Final Bytes
There's a covered patio area
Make it a sandwich & soup combo for $3 more
They have a seasonal menu as well
Foodobyte's Rating

---