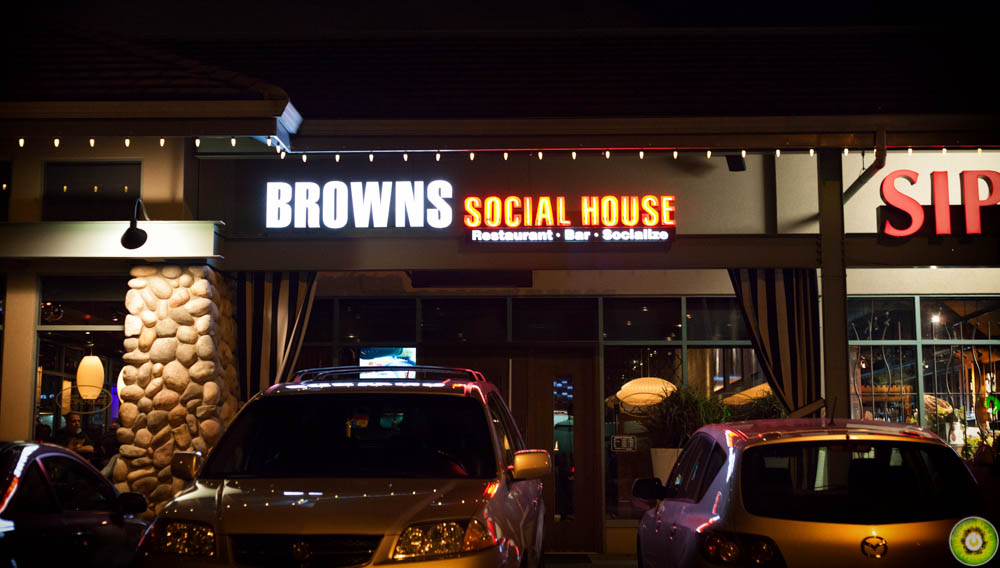 Fasha and I are one and the same – we both have increasing trouble finding places to eat as each day goes by. One night, we turned to Urbanspoon for guidance. Swiping through restaurant after restaurant, we finally decided on Browns Socialhouse in Richmond's Ironwood Mall.
The place was blasting loud music, which I found ironic because it made it hard to hear and "socialize" with my dad. Although, the booths were pretty comfy.
Selecting from the Two Handed Burgers(tm) section of the menu, I ordered the Spicy Crispy Chicken Burger ($15.75), which had jack cheese, bacon and chili mayo. And two-handed it was… because the puffy bun was way too big, especially when compared to the 1 centimetre of meat. The chicken was completely lost in the pillow of wheat, tasting only like chili mayo. It seemed like this was more of "bread with dip" than an actual burger.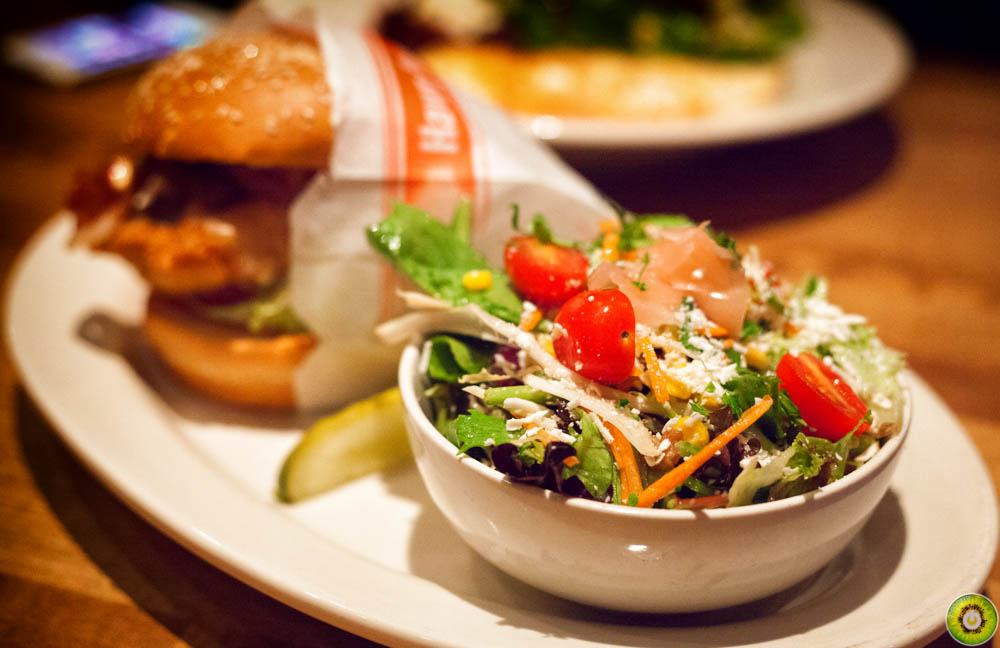 On the bright side, the Cowgirl Salad (+$1) was absolutely delicious! It only took me one byte to know that I loved it. It was a joyful jumble of corn, tomato, fricassee, greens, edamame and more, with a light drizzle of apple miso dressing.
Fasha ordered the Potato Crusted Halibut ($17.45), which was indeed fresh but boring. He also tacked on a Low Carb Spa Bowl (+$1) that replaces the almond rice with braised red cabbage and goat cheese. Overall, the dish left Fasha unsatisfied.
Final Bytes
Food was average – only the salad was outstanding
Plenty of parking in Ironwood
Culturally diverse menu… for instance, they have a Dynamite Sushi Roll Salad
Foodobyte's Rating

---