Vegetable Spring Rolls:  We really loved dunking these crunchy dynamites in the sweet chili sauce!
Chicken Skewers:  These meat sticks weren't dry at all like typical places, but I didn't really taste the peanut sauce…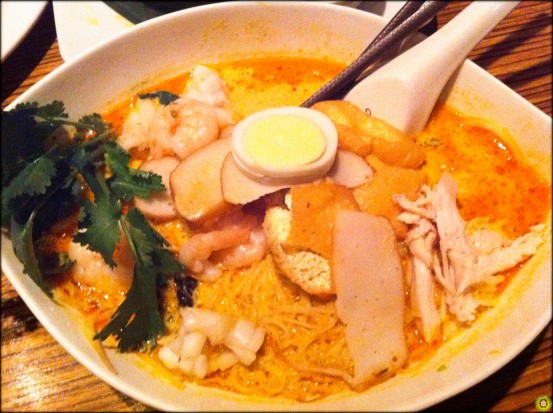 Singapore Laska:  You know I gotta order my fav :)
Nasi Lemak:  Both Joanne & I didn't really enjoy this dish as much… The beef was sort of dry and much of the dish tasted the same – not much variety.  The squid was pretty good though :)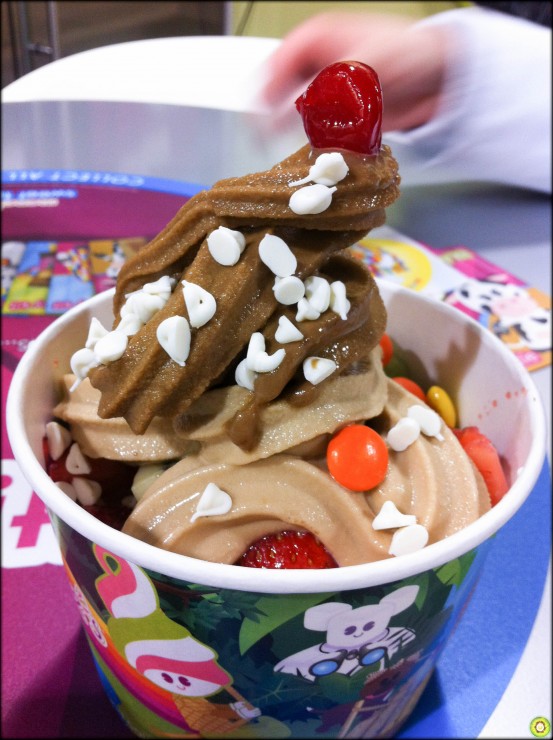 Menchie's:  This time we got one of the new flavours: Caramel. It was sorta sweet, so we only put a little bit on top. We also had Maple Nut on top of a layer of Vanilla :) And of course, we had to add a whole bunch of yogurt chips! So yummah!
Foodobyte's Rating

---