Au Petit Cafe is a small cafe. Yes, high school French class has prepared me well for life's greatest endeavours. Au Petit is also known for its Vietnamese food, especially their sandwiches.
This was actually the first time I've ever waited in line at Vietnamese restaurant. Usually, I'm in and out within 30 minutes flat. Not with this place… Waited 10-15 minutes to be seated, and a couple more minutes to get a menu, several more minutes to get our order taken (even after flagging down a server, who told us that she'll get back to us), and ~10 more minutes until our food arrived. Long story short, Au Petite isn't really the place to have lunch on a tight schedule. Takeout may be a good idea though.
For my readers, I'll give you a piece of advice. Put your name down on the list and wait outside. Please don't stand inside where your crotch may enter a person's bubble. It was really awkward to eat my noodles with someone else's noodle near my head. This isn't the 49 bus at peak hours.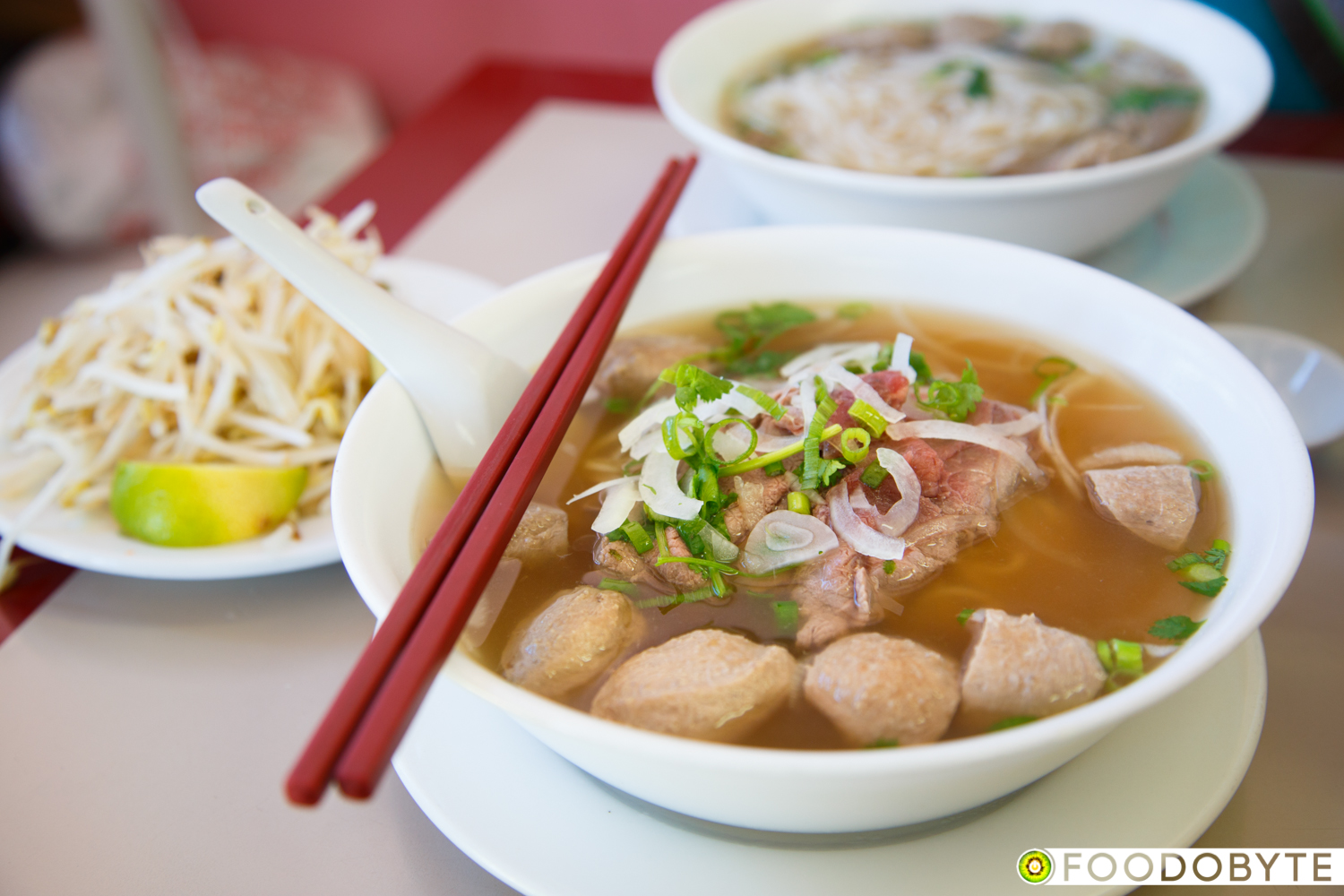 I ordered a #28 Large ($8.5) – raw sliced beef, beef balls and rice noodles in soup. The broth was just okay; it could've used more seasoning. The rare beef was really chewy. For pho, I would rather walk up to the next block and eat at Bon Cafe (review coming soon), even though it isn't as clean as Au Petite.
Fasha ordered a #27 Small ($7.5) – raw sliced beef, cooked sliced beef, beef balls and noodle in soup – except all the beef arrived to the table fully cooked.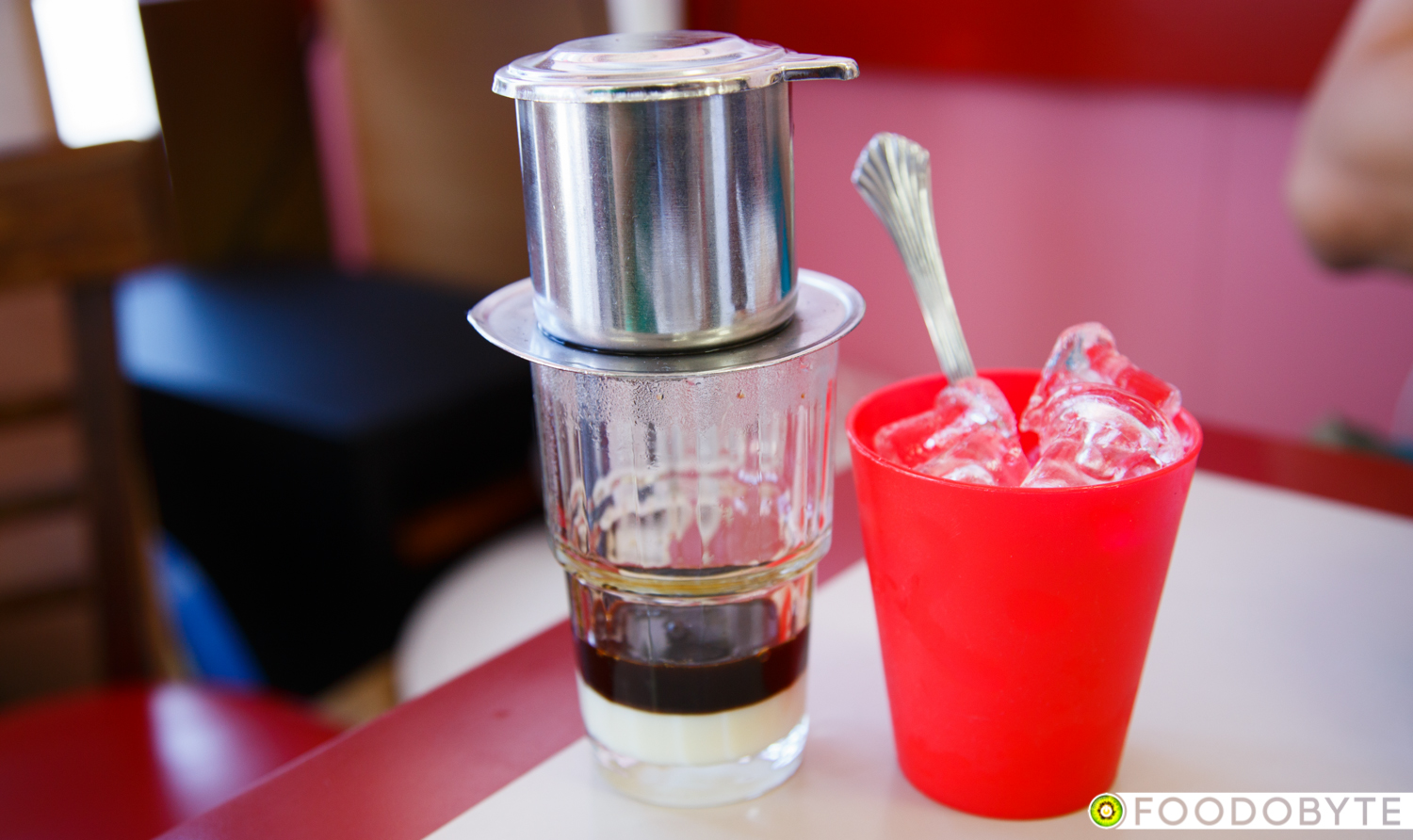 Fasha also ordered a #43 Dark French Coffee w/ Condensed Milk ($4).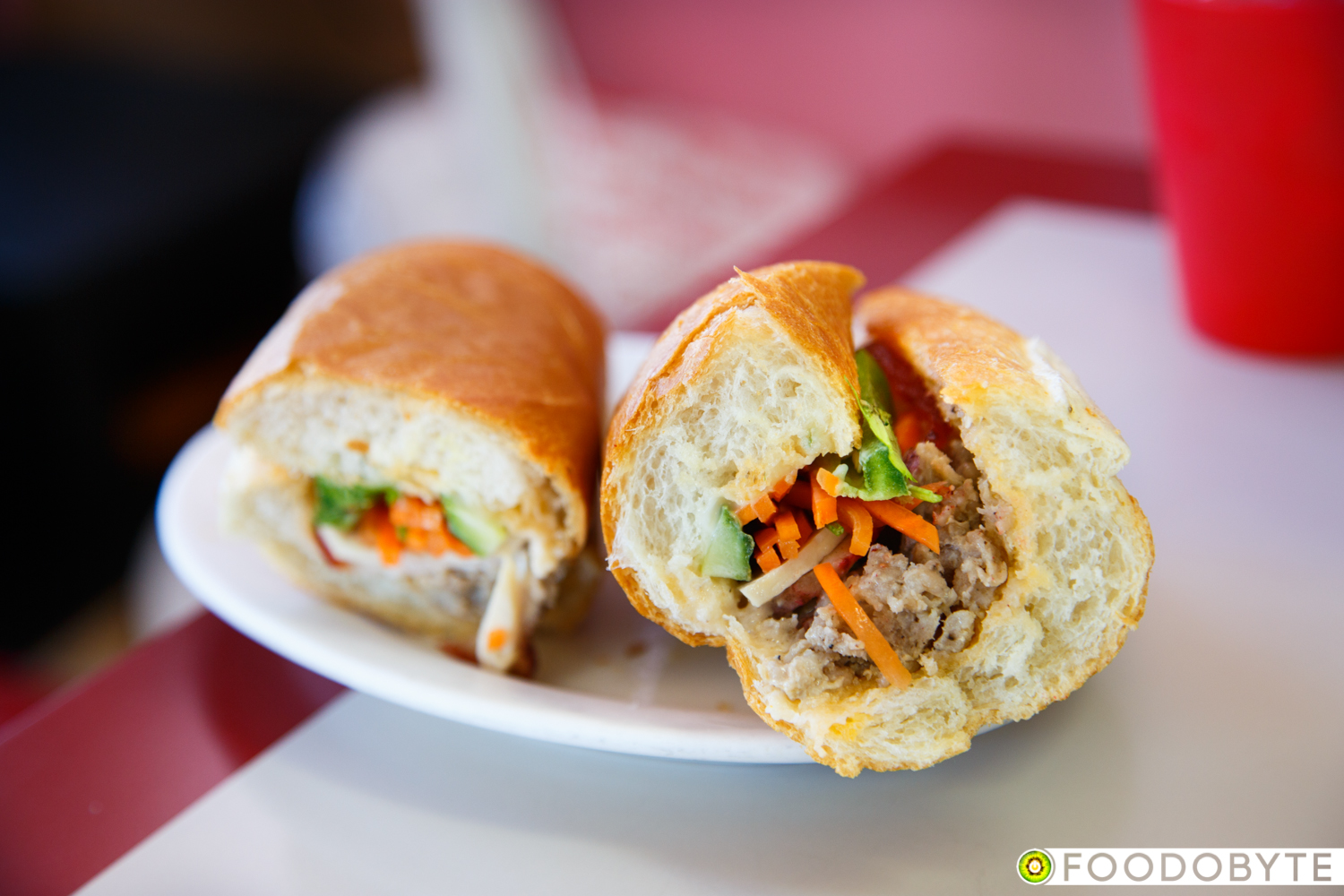 Finally, we had the #1 ($5.25) – French Bread Sub w/ Homemade Ham, House Meatball, Vegetable and Hot Peppers. If you've ever watched Ratatouille, you'll know that the way to tell if bread is good isn't to smell or taste it… it's to hear it. Each byte produced a very audible crunch, yet the bread was still very pillowy on the inside! Indeed, the French bread was fresh. As well, the fatty bits of meat were so indulgent. However, it did get significantly salty/MSG-y toward the end.
Final Bytes
Much slower than usual Vietnamese restaurants
Prices are a couple quarters more expensive that others
Pho is meh…
Foodobyte's Rating

---