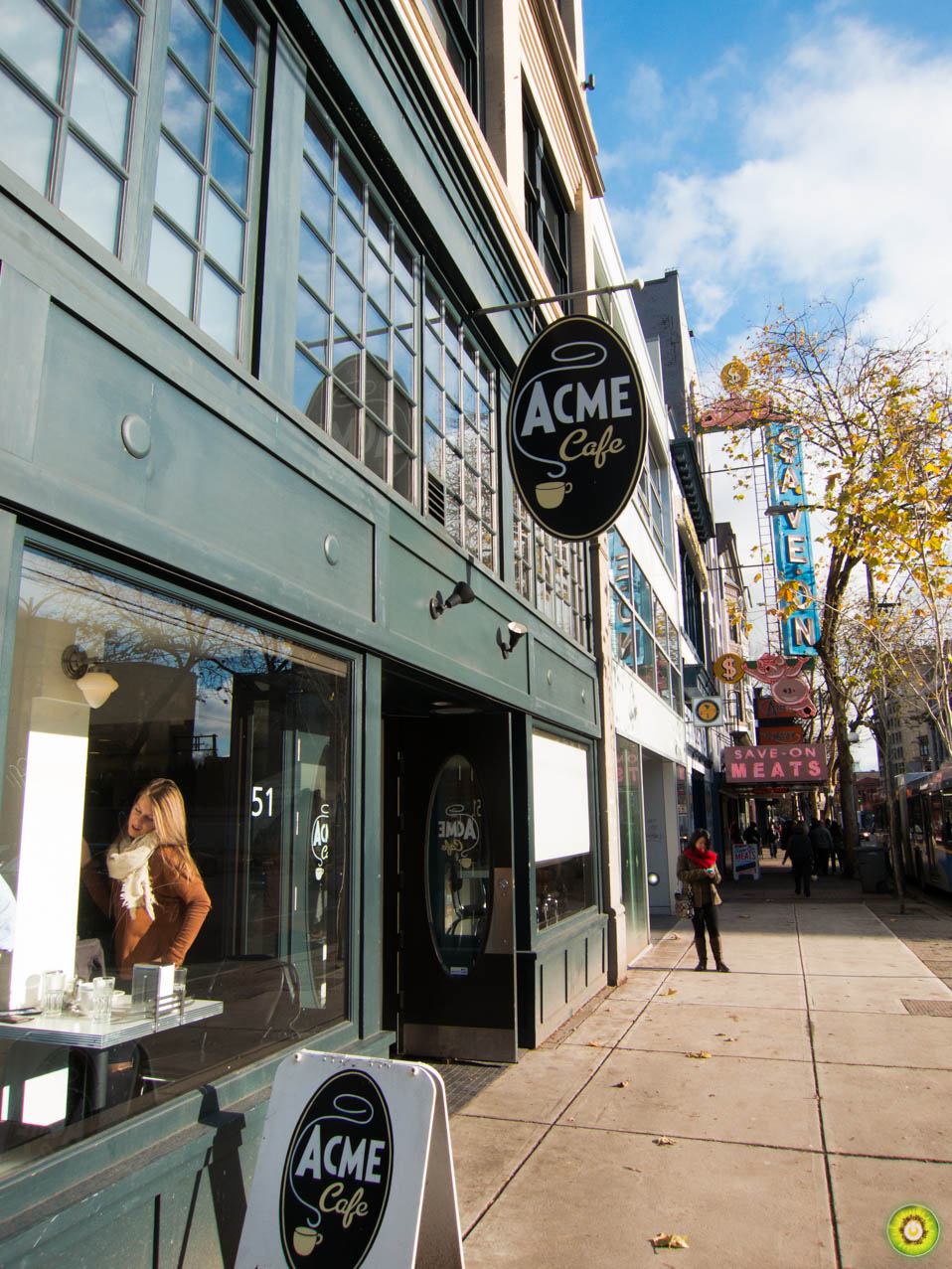 I woke up that afternoon thinking that I was going to indulge in the culinary creations of the relatively new Sushi California on Broadway.  Unfortunately, Shrimpo gave into her Japanese hankering a bit too soon, and decided to eat sushi the day before – twice.  So, we scrambled around to look for a restaurant.
"Where do you wanna go?"

"I don't know.  Where do you wanna go?"
After several minutes of back-and-forth, we decided on Acme Cafe on East Hastings, near Save-On-Meats!  Despite the sketchy area, the sun shined brightly and the skies glowed blue.  It was a good day for a good meal!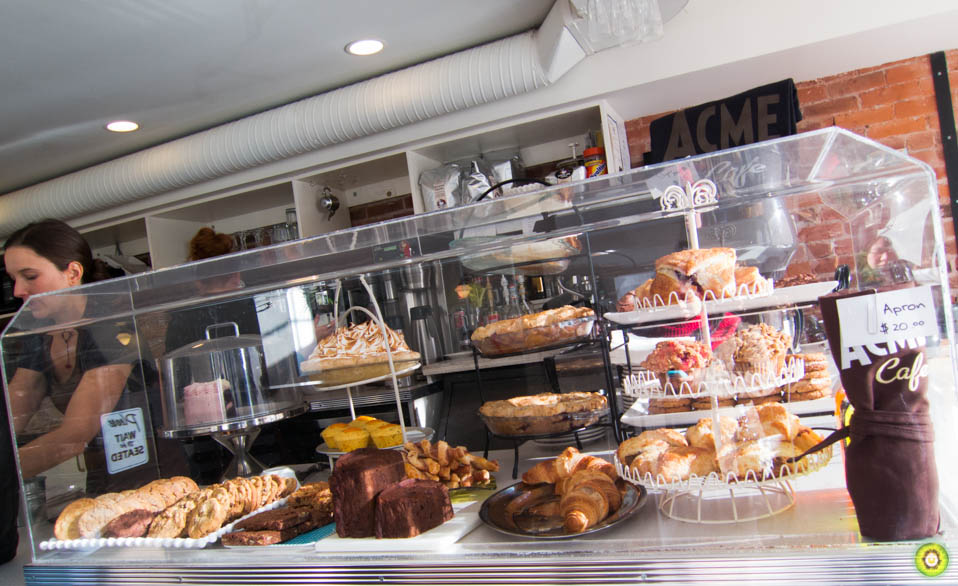 Walking past the glass door, we were greeted by a glass display case, brimming with baked goodies.  Anything from cookies to pies – they had it.
Without a doubt, Acme Cafe is a hipster hotspot.  So much so, that even Foursquare peeps wrote about their hipster servers!  I'm not complaining though 'cos the atmosphere was just as awesome as the servers.  I especially liked the open kitchen, where you get to see every ingredient and movement put into your meal.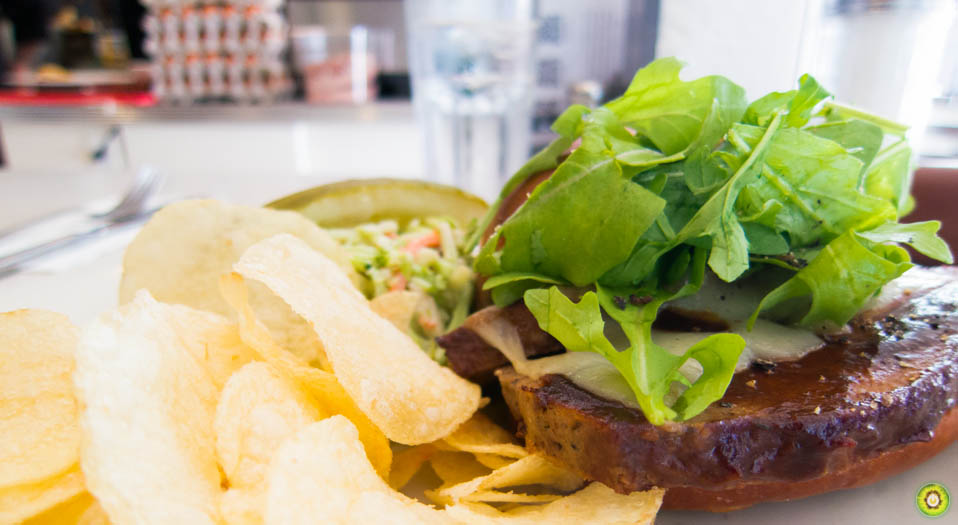 Although it was brunch time, I turned away from the eggs and ordered something much more carnivorous :  Meat Loaf Sandwich ($12.5).  You also get to choose between a Broccoli Slaw & Potato Chips or Daily Soup or Mac & Cheese (plus bacon if you'd like).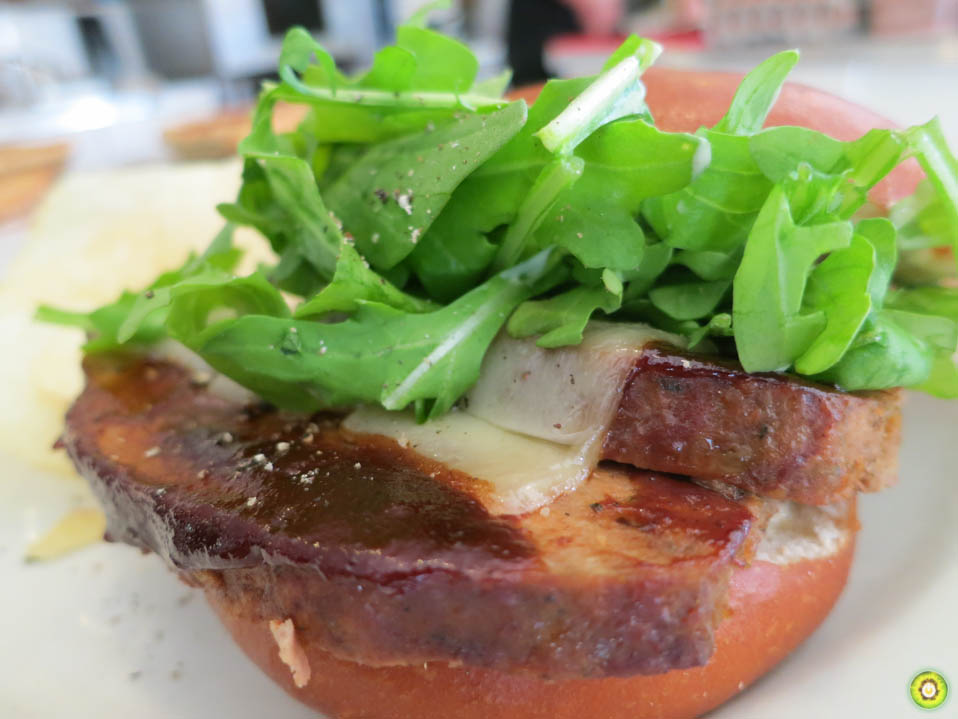 Besides the obvious loaves of meat, there's BBQ sauce, grainy Dijon mayo, swiss cheese, caramelized onions and arugula.  And everything was sandwiched inside a soft pretzel bun.
The meatloaf was nothing short of spectacular!  It was surprisingly light and moist, yet still packed with flavour.  The BBQ sauce was average; nevertheless, it was still good in the sense that it wasn't overly sweet. The Dijon mustard brushed the meat with a swipe of heatiness.  I also appreciated the arugula that helped cut through the bold flavours.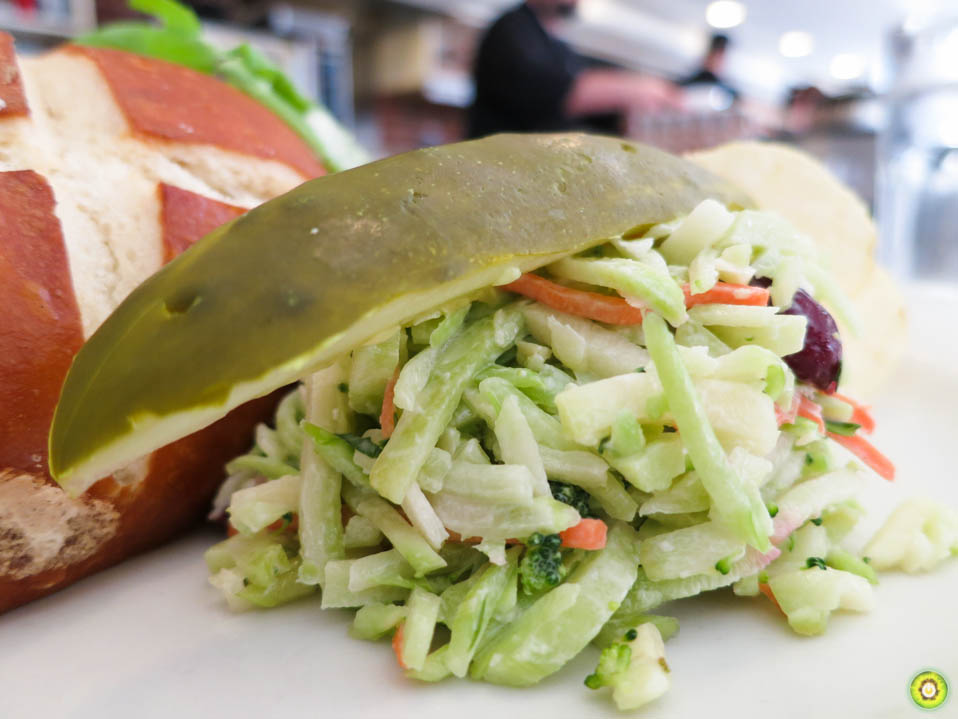 Plated next to the sandwich was the Broccoli Slaw.  Keeping in mind that I don't eat much slaw, I'd say this was the best one yet.  It was lightly dressed and had craisins that bursted with sweetness.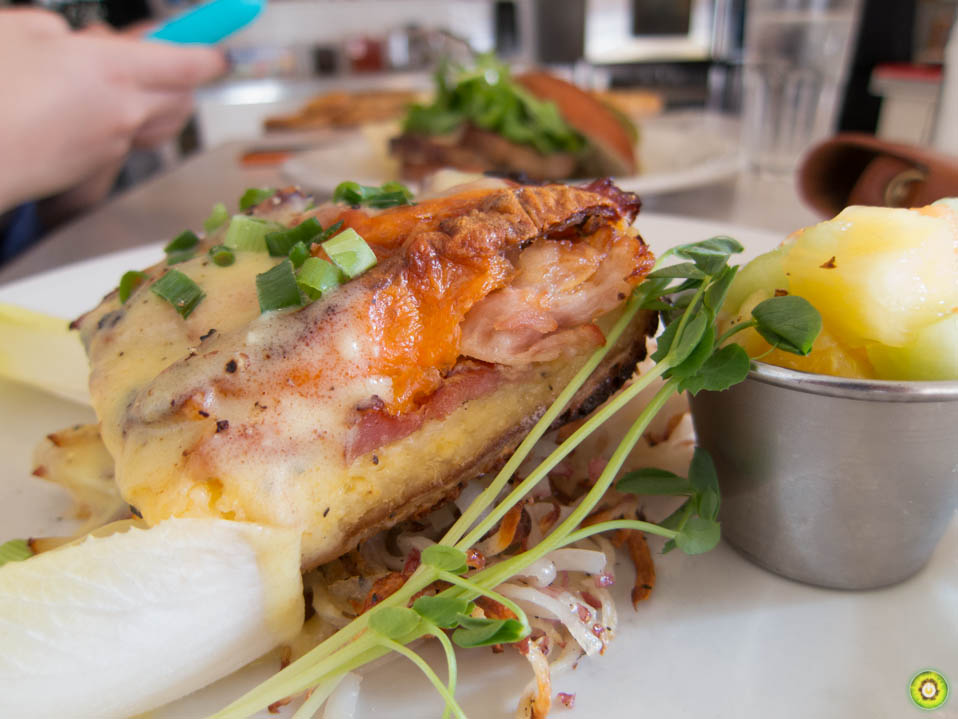 Feeling a bit more brunchy, Shrimpo ordered the Baked Eggs Benny w/ Shredded Red Potatos ($10.75).  I know, baked?  Don't worry, it tasted great!  And because it was baked, I felt that it was more like a quiche, especially due to the crust-like English muffin layer.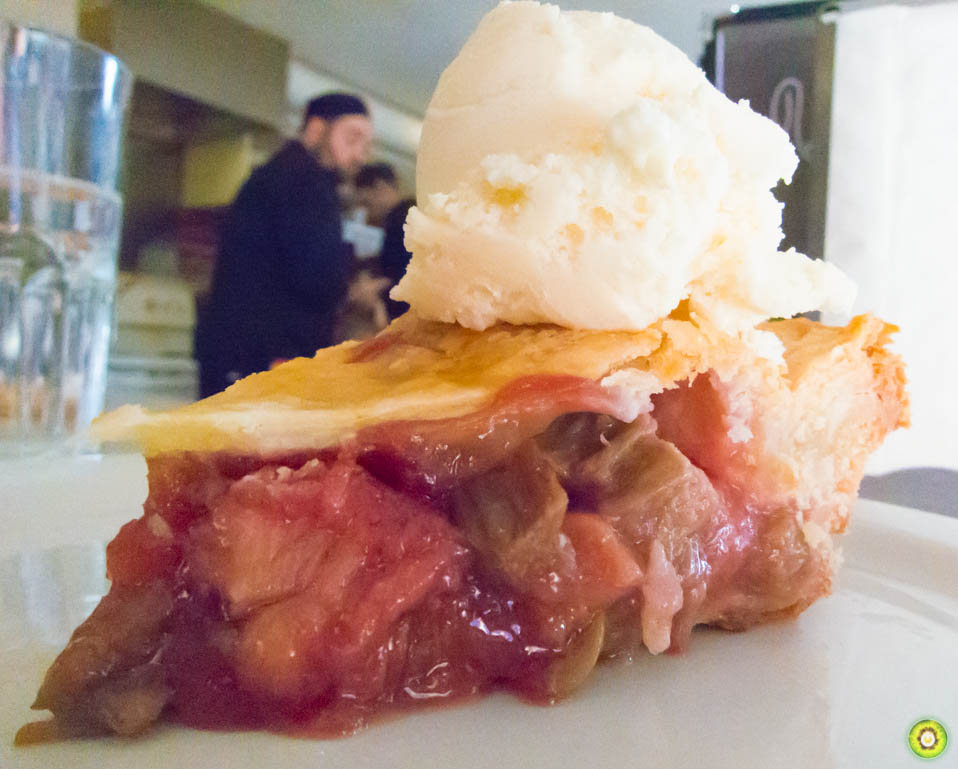 Since people raved about Acme's pies, we decided to order a couple pieces of the Strawberry Rhubarb à la mode ($5.5/piece + $1/ice cream).  For those who don't know, rhubarb is like a tart-version of celery.  Of course, it wasn't crunchy after being baked into a pie!
Anyway, I didn't really like the pie as I found it overly sweet.  Ironically, eating it with the ice cream did mellow out the sugary flavour… but there's only so much ice cream.  It sorta tasted like I was eating jam and was quite expensive.
To finish off this review, here are some freshly baked goods that we got to sit beside and ogle at while they cooled down: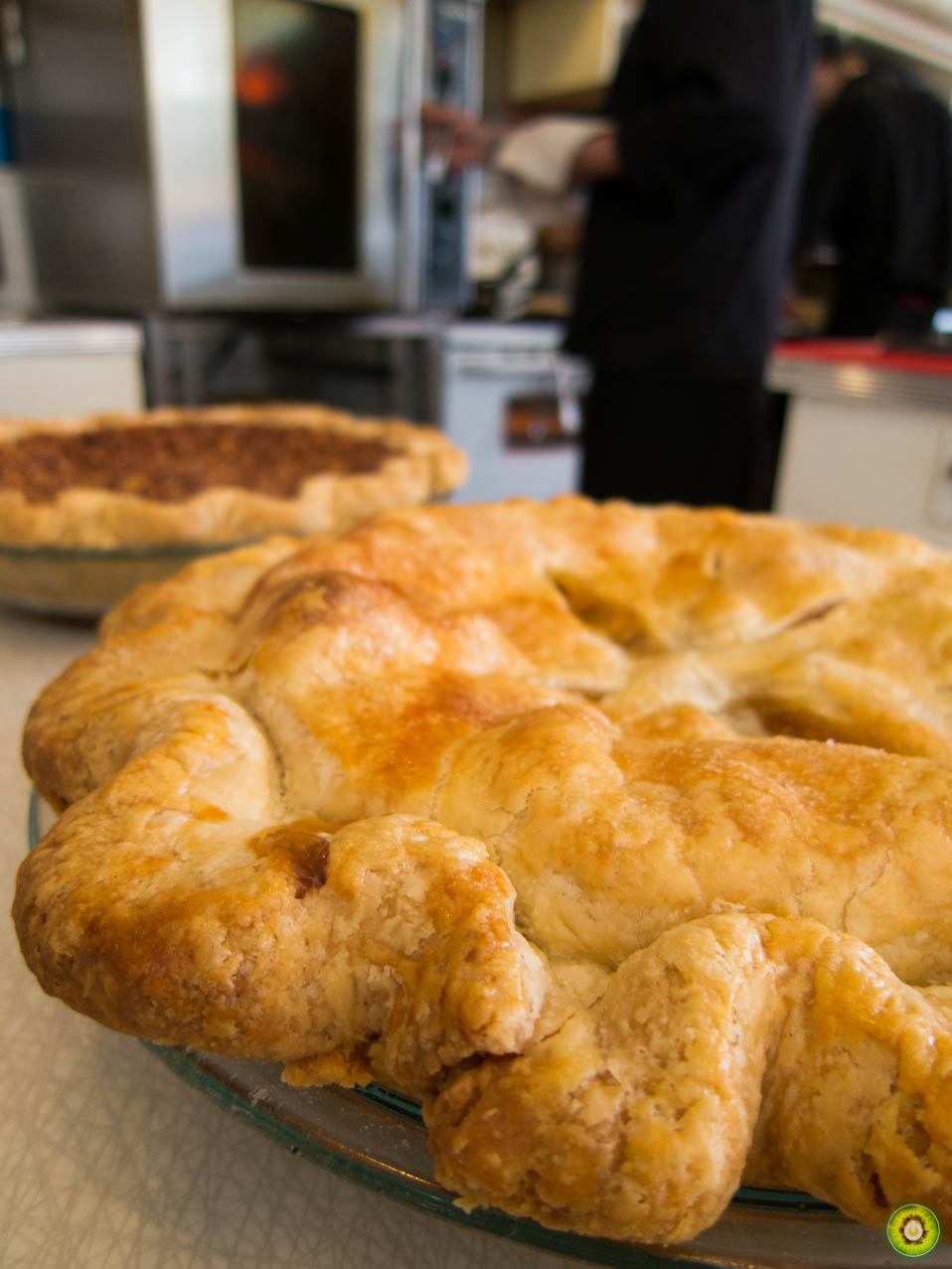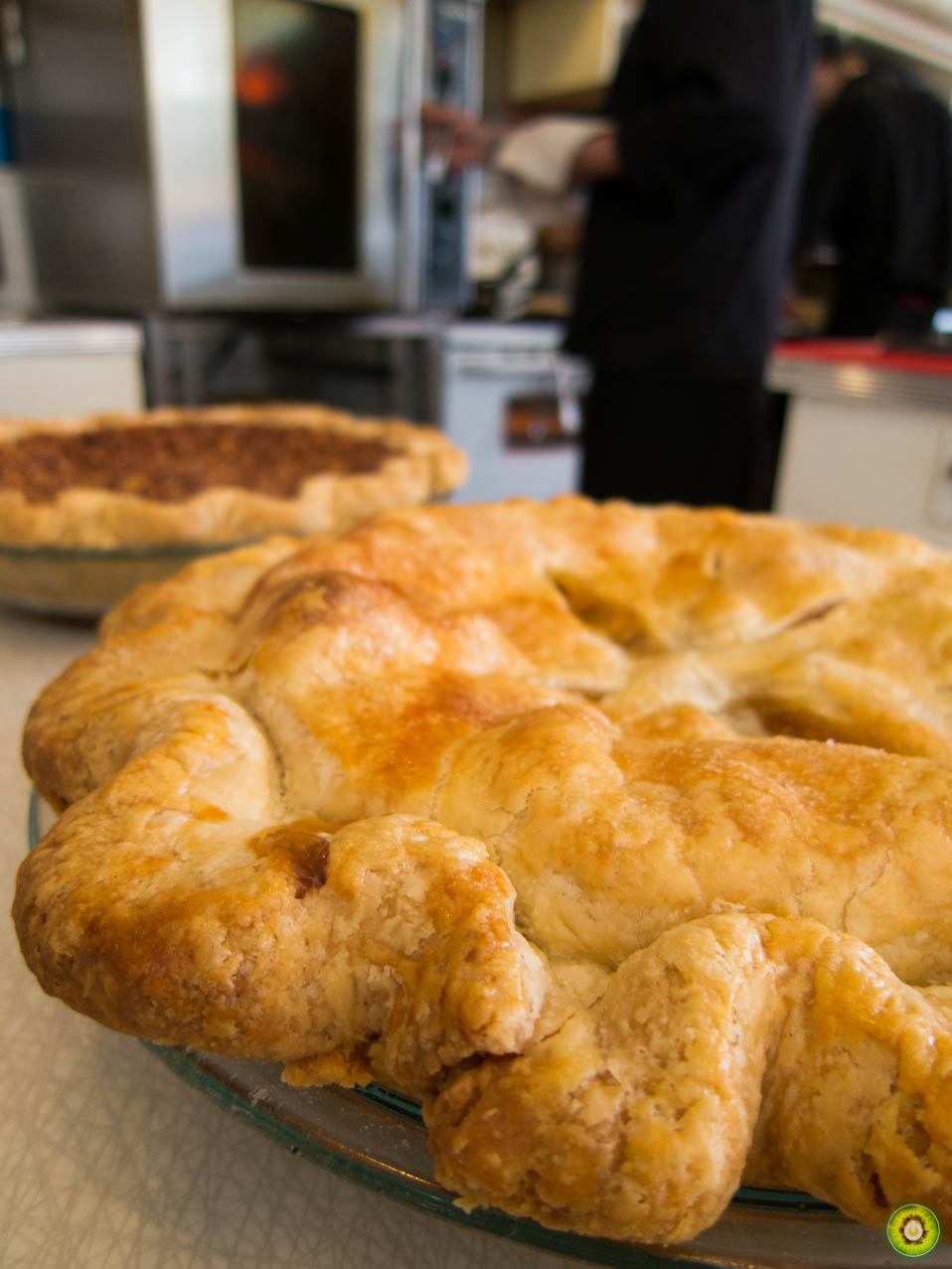 Final Bytes
Great place for brunch!  All day brunch on the weekend!
Gets pretty busy, so come around 11:30am!
Pies are pretty expensive.
Foodobyte's Rating

---